Apple TV+'s 'Ted Lasso' is a sports-comedy series that follows the titular American football coach's adventures in the soccer world. As Ted coaches the young talents at AFC Richmond, a Premier League club, his family life is affected by factors out of his control that give the happy-go-lucky coach stress and anxiety. These aspects of Ted's character arc are prevalent in the show's third season and receive a meaningful turn when they collide with a surprising new character from his past. The third season finally introduces viewers to Ted's mother, Dottie Lasso, in the eleventh episode. If you are wondering who plays Dottie and whether she resolves her issues with Ted, here is everything you need to know about Ted's mother in 'Ted Lasso.' SPOILERS AHEAD!
Who Plays Ted's Mom?
Ted Lasso is the protagonist of the eponymous comedy-drama series, and his backstory is ostensibly tied to his father's death by suicide. As a result, Ted holds on to the lessons taught by his father, turning into an effortlessly positive and infinitely empathetic person. The series also dives into Ted's family life by introducing viewers to his ex-wife, Michelle Lasso, and son, Henry. However, the third season unfolds a new chapter of Ted's backstory by introducing his mother, Dottie Lasso. She first appears in the eleventh episode of season 3, titled 'Mom City.' Dottie comes to London on a backpacking trip across England and reunites with her.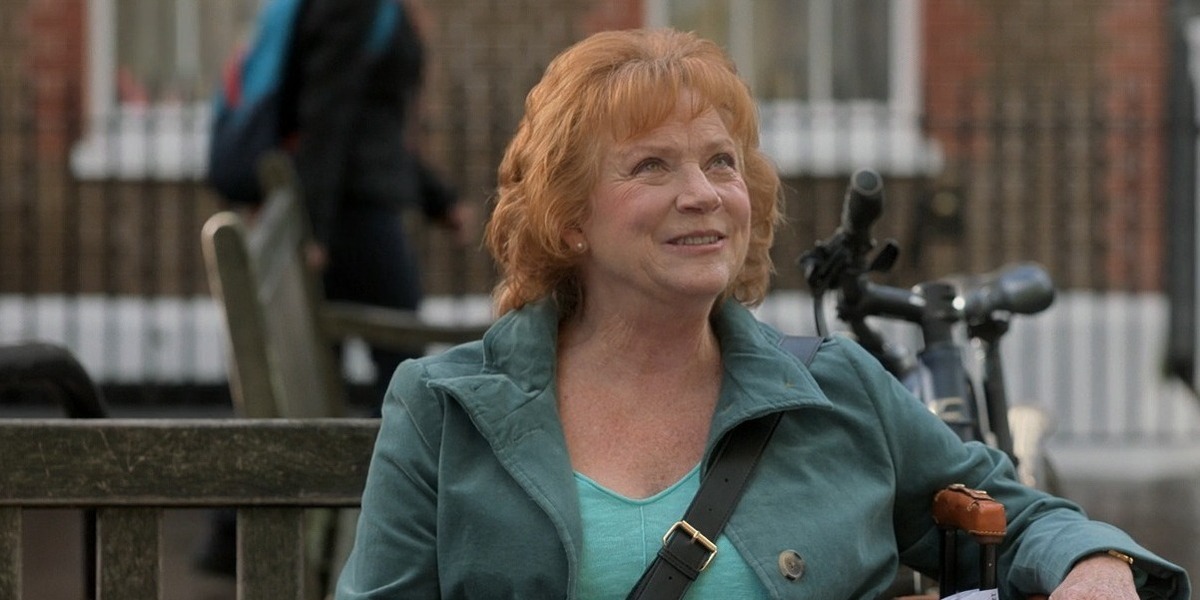 In the series, veteran actress Becky Ann Baker plays the role of Dottie Lasso. Bakker started acting in the late 1970s, appearing in several stage plays. She made her film debut with the 1985 Hong Kong-American action movie 'The Protector' starring Jackie Chan in the lead role. Baker gained recognition for her role as Jean Weir in the teen comedy-drama series 'Freaks and Geeks.' Some viewers might also recognize the actress as Mrs. Stacy from the 2007 superhero movie 'Spider-Man 3' directed by Sam Raimi. Baker's more recent credits include shows such as 'Hunters,' 'New Amsterdam,' and ' The Resort.' She is credited as a guest star for her appearance in the third season of Ted Lasso.
Does Ted Make Up With Dottie?
In the eleventh episode of season 3, Ted reunites with his mother, Dottie, when she arrives in England on a backpacking trip. However, Ted is surprised when his mother shows up unannounced, and he finds out about her arrival after running into her on the street. Ted doesn't seem particularly excited about seeing his mother and remains mostly quiet in her presence. Meanwhile, Ted introduces Dottie to Rebecca, Leslie, and the AFC Richmond players, who are quickly charmed by Dottie's kind and quirky personality. Furthermore, Dottie wins everyone over with stories from Ted's childhood. However, when Ted takes Dottie to Mae's pub, the latter sense an uneasiness within Ted while he is around his mother. Thus, it is hinted there are unresolved issues between Ted and Dottie.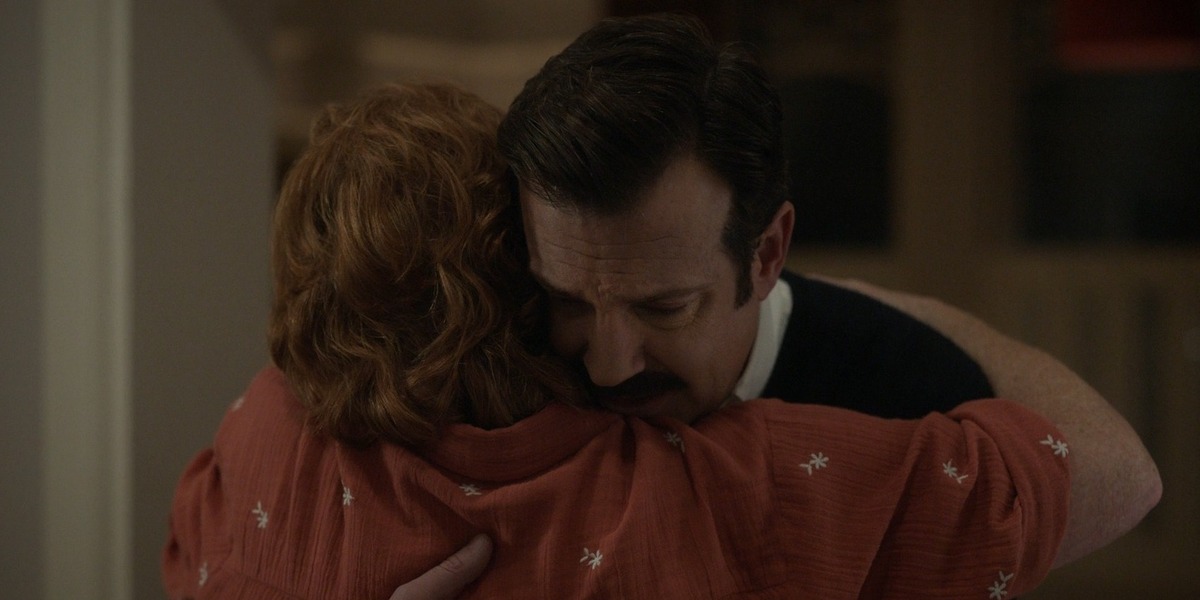 As the episode progresses, Ted increasingly avoids conversing with Dottie, confirming that something is wrong between the mother and son. However, Ted leaves for Richmond's away game against Manchester City while Dottie remains at home. After winning the game, Ted returns to a home-cooked meal, and Dottie waits for them to spend some time together before she leaves. However, Ted has an emotional outburst as he blames his mother for pretending to be okay after his father's suicide. Ted admits that Dottie's actions caused him to repress his grief about his father's demise. Dottie admits her fault and appreciates Ted opening up to her. Ultimately, Ted and Dottie hug and resolve their silent but lingering emotional issues. Dottie also informs Ted that his son, Henry, misses him and helps Ted overcome his anxiety about being a parent. The heartwarming moment between Dottie and Ted provides a resolution to not one but two internal conflicts that have defined Ted's character.
Read More: Who Plays Edwin Akufo in Ted Lasso? Is He Based on a Real Billionaire?