The third season of AppleTV+'s sports comedy 'Ted Lasso' follows AFC Richmond, a Premier League club, as they try to conquer the league while experiencing the ups and downs of the footballing world. In season 3, Keeley Jones' storyline receives a lot of the spotlight as she tries to run her PR Agency and learns the challenges of running a mid-scale company by herself. Although she receives some help from a group of venture capitalists who provide the funds for the PR Agency to set up its preliminary operations, the funding soon dries up. As a result, viewers must wonder how the sudden turn of events led to Keeley's PR Agency being shut down. If you are looking for answers about the fate of Keeley's PR Agency in 'Ted Lasso' season 3, here is everything you need to know! SPOILERS AHEAD!
What Is KJPR?
In 'Ted Lasso,' Keeley Jones works as the PR manager of AFC Richmond after proving her skills to club owner Rebecca Welton. However, at the end of the season, Keeley feels inspired to become her own boss and decides to start a PR agency of her own. In the third season, Keeely runs her PR Agency, Keeeley Jones Public Relations (KJPR) Agency. It is later revealed that billionaire Jack Danvers (Jodi Balfour) is a venture capitalist investing in KJPR. The board of VCs appoints Barbara as the Chief Finacial Officer of KJPR. In the fourth episode, titled 'Big Week,' Keeley meets Jack for the first time.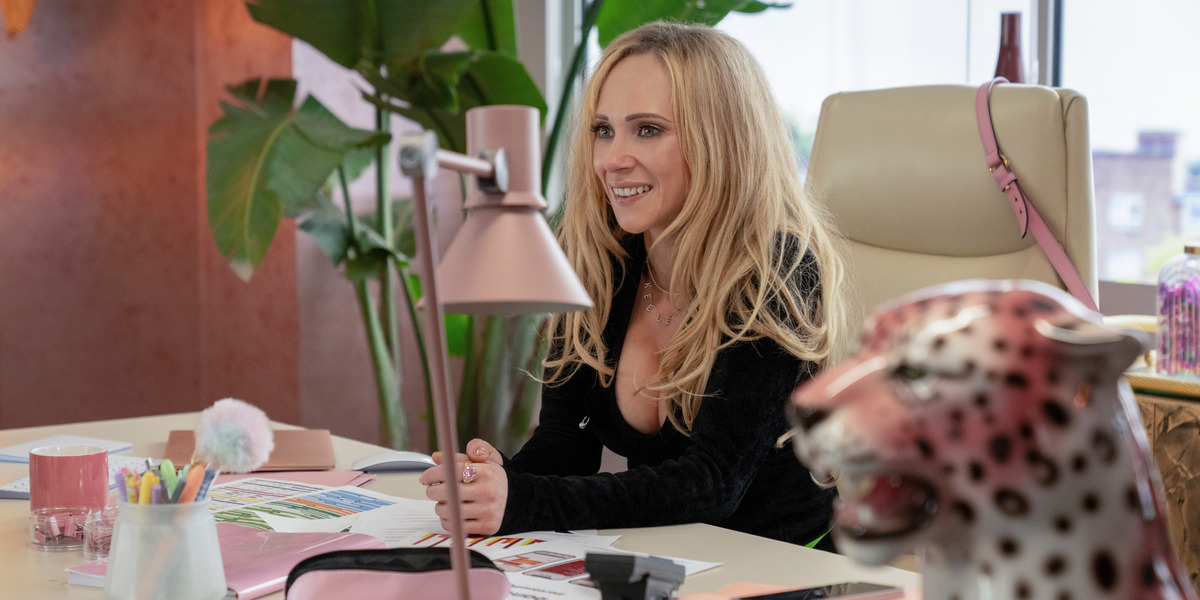 After visiting the KJPR, Jack is convinced of Keeely's business acumen and her skills as a boss. As a result, Jack's faith in KJPR rises. However, she remains behind to help Keeely build her company, developing a romantic relationship with her along the way. In the eighth episode, a sexually inappropriate and private video of Keeely is leaked on the internet by an anonymous hacker. It leads to ideological differences between Keeely and Jack and jeopardizes their relationship. Jack leaves for Argentina and ghosts Keeley before confirming their break up in the ninth episode. Furthermore, the situation also affects the future of KJPR.
Why Was KJPR Shut Down?
In the tenth episode, titled 'International Break,' Keeley arrives at the KJPR office only to find its furniture being moved out and employees bidding their farewell. Keeley learns from Barbara that the group of VCs has decided to pull the funding for KJPR. As a result, KJPR is forced to shut down, and they only have a few days to move out of their office space. Moreover, Keeley is surprised to learn that Jack did not communicate the board's decision to pull her PR agency's funding. Furthermore, a firm reason for pulling the funding is not provided by the VCs, adding insult to injury for Keeley's fledgling PR agency that had garnered a respectable portfolio of clients.
The tenth episode does not clarify the reason for KJPR being shut down. However, in the eighth episode, Jack tries to have Keeley release a statement apologizing for the sexually inappropriate video. When Keeley refuses to release the statement, Jack is frustrated and leaves, never to return. Instead, we learn that funding for KJPR has been pulled by the group of VCs Jack is a part of. Hence, it is implied that the VCs do not approve of the negative impression created by the leak of Keeley's video. However, it is also possible that Jack decided to pull the funding out of a grudge over Keeely's refusal to apologize for the video. Ultimately, Keeley succeeds in keeping her PR agency afloat when her close friend, Rebecca Welton, decides to invest in her firm.
Read More: Who Plays Edwin Akufo in Ted Lasso? Is He Based on a Real Billionaire?