Guy Ritchie is best known for his pulpy "guns and geezers" crime comedies, 'Lock, Stock and Two Barrels' and 'Snatch'. These were the films that established his career in the 1990s, with fans still raving about them over a decade later. Despite his diverse filmography that includes the likes of 'Sherlock Holmes' and 'Aladdin', it is ultimately his gangster classics that we can't stop obsessing over.
'The Gentlemen' marks Ritchie's return to genre and to his roots, as he hits us with some action-packed nostalgia. Like his previous works, his latest offering oozes with coolness and thrill, filled with some Ritchie-style car chases and gunfights. But with Ritchie's 'The Gentlemen', it only gets wilder, and well, more audacious.
'The Gentlemen' was met with largely positive reviews both by critics and fans. It is one of Ritchie's highest rated films till date. The film certainly also leaves room for a sequel with its ending. However, it is too soon to say if there'll ever be one. But we're definitely rooting for it. Here's everything we know.
The Gentlemen 2 Plot: What Can It Be About?
The ending of 'The Gentlemen' adds one final big twist right before the end credits roll, leaving us hungry for more. Though a lot is happening towards the end, we will focus on the seedy Fletcher as it is ultimately his fate that's left hanging. Most of the story in 'The Gentlemen' is told from Fletcher's perspective, through his screenplay. Of course, we soon realize that he is not the most reliable of narrators, which only adds to the fun of the story. We learn that Fletcher is working for the tabloid editor, Big Dave. But Dave eventually drops the whole things, refusing to take Fletcher's story when Coach blackmails him.
In a hilarious scene that follows, Fletcher decides to sell his script to Miramax, where we have Ritchie in a cameo as a studio executive. The film ends as Fletcher gets into a cab after the meeting only to learn his driver his Raymond. We can only guess what comes next for Fletcher and if he survives. But there is also so much else that's happening. Dry Eye dies, Pearson tries to freeze Berger, only to get kidnapped by Russians. Ultimately, the Russians are killed off by Coach and his students, while Pearson and Rosalind return to their cannabis empire.
With the way, 'The Gentlemen' ends, there's certainly room for a sequel, as we're left with Fletcher's fate left hanging, and Pearson returning to his empire. The sequel to 'The Gentlemen', if at all there is one, would definitely explore these further. Knowing how crafty Fletcher is he could probably find a way to escape again. And with the way the drug world works, we can certainly expect more crime wars in the future for Pearson. This leaves us with all the more reasons to revisit our favourite gentlemen gangsters.
The Gentlemen 2 Cast: Who Can Be In It?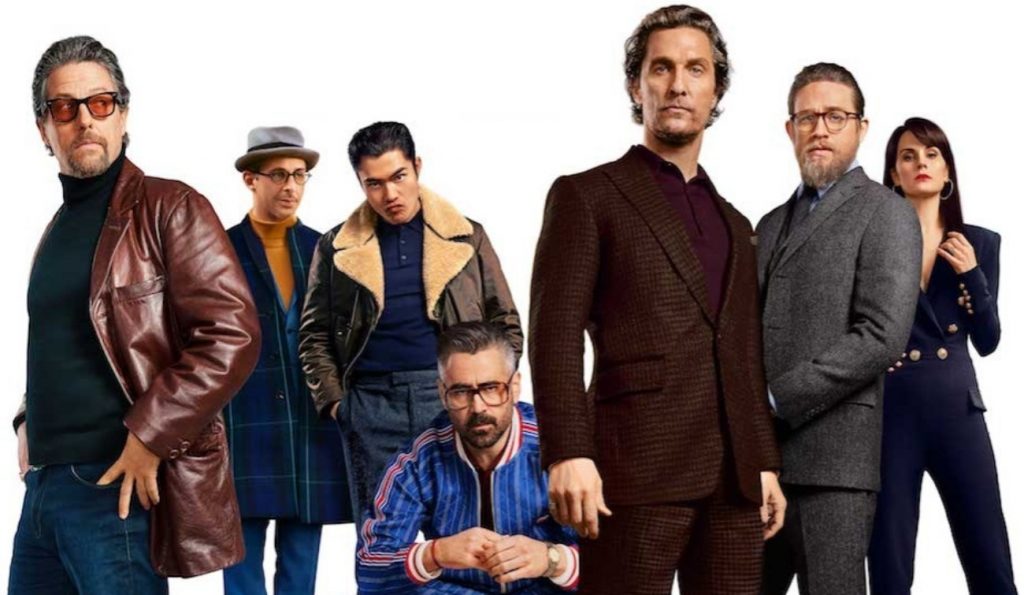 'The Gentlemen' features a star-studded ensemble cast, led by Matthew McConaughey who plays Mickey Pearson. The film stars Charlie Hunnam as Raymond, Henry Golding as Dry Eye, Michelle Dockery as Rosalind, Jeremy Strong as Berger, Eddie Marson as Big Dave. It also features Colin Farrell as Coach, and of course, Hugh Grant as Fletcher.
Keeping in mind the ending of 'The Gentlemen', we can certainly expect McConaughey to reprise his role as Pearson. We should also expect to see most of the cast return in their original roles, especially Hunnam, Dockery, Farrell and Grant. As Dry Eye dies in the film, it wouldn't be likely for Golding to return for the sequel. Similarly, if Berger is dead, we wouldn't be seeing Strong either. Of course, it is definitely too soon to say anything as nothing is confirmed yet.
The Gentlemen 2 Crew: Who Can Be Behind It?
Guy Ritchie is certainly the backbone of 'The Gentlemen' as he not only directed the film, but also produced and wrote its screenplay. Ritchie co-produced the film with Ivan Atkinson and Bill Block. Keeping in mind Ritchie's obsession with the gangster films, we could certainly expect him to return for the sequel. In fact, if there was ever a sequel, it would need to have Ritchie as the creative for behind it.
The Gentlemen 2 Release Date: When Can It Premiere?
It is definitely too soon to say if 'The Gentlemen' will get a sequel. But the film is being received positively. And it also leaves room for more to explored. This gives the studios enough reason to invest in a sequel in the future. But as nothing has been confirmed yet, we can't say for sure. But if at all there's ever a sequel, it wouldn't happen any time soon. Ritchie is currently working on his next feature, 'Cash Truck'. So, it only makes sense to expect 'The Gentlemen 2' to release sometime in 2024 or later.
Read More: Where Was The Gentlemen Filmed?