'The Great British Baking Show: The Professionals,' AKA 'Bake Off: The Professionals,' is perhaps one of the most popular baking shows out there, with each season featuring various teams of two professionals. Part of the 'The Great British Baking Show' franchise, the British series has fans across the world who are always happy to cheer their favorites on as the competition progress. The seventh season of the show was certainly no different, with teams that you could not help but respect deeply. Naturally, people are curious about what these culinary experts are up to these days, and we are here to explore the same!
Where Are Nathan Rave and Kevin Marmion Now?
We are starting off with Nathan Rave and Kevin Marmion, the winners of 'The Great British Baking Show: The Professionals' season 7, who seem to be thriving in their respective lives. Presently, Nathan is working as a freelance baker/chef, having graduated from Rome Business School in December 2022 with a master's degree in Food and Management. Meanwhile, Kevin is affiliated with Harrods as a Pastry Sous Chef and also works at Shangri-La The Shard as a Line Cook. Both of them are based in and around London, England.
Where Are Mima Paddon and Zack Georges Now?
Finalists Jemima "Mima" Paddon and Zachary "Zack" Georges have also earned much fame due to their on-screen culinary feats. The former is the proud owner of Puddles Bespoke Patisserie, though that is not the only job she has. As of writing, Mima is affiliated with Claude Bosi at Bibendum as its Head Pastry Chef and is part of the culinary teams of Dominique Ansel Bakery and The Fat Duck. On the other hand, Zack works as a Pastry Sous Chef at Common Grind and is known for sharing pictures of his sweet creations on social media.
Where Are I Shan Lin and Jojo Closa Now?
Up next, we have I Shan Lin and Jonnalyn "Jojo" Closa, who were part of the Top 3 of the seventh installment of the British baking show. Both bakers have seemingly left Hotel Café Royal behind them and are now thriving in their respective position. I Shan, who turned 33 in December 2022, is presently a Junior Sous Chef at Claridge's and lives in Finsbury Park, England. Since February 2016, she has also been freelancing as a Visual Artist. On the other hand, Jojo is a part of the culinary team of the famous Dorchester Hotel and enjoys posting pictures of what she creates on social media.
Where Are Faveau David and Cydrick Tachdjian Now?
Let's now talk about semi-finalists Faveau David and Cydrick Tachdjian, who were one of the strongest teams in the show. The two have known each other for well over three decades and originally hail from France. As of writing, they are affiliated with Maison Mayci, a French eatery in Moseley, Birmingham, England, that takes pride in the variety of food offered to its customers. While lauded for his skills with desserts in the baking series, Cydrick seems to also be a huge fan of cooking meat. Both men enjoy sharing pictures of their culinary feats on social media.
Where Are Enrico Carloni and Antoine Tanazacq Now?
Friends Enrico Carloni and Antoine Tanazacq were glad to be a part of the quarterfinals of the show and have made impressive strides in their careers. The former is the Head Pastry Chef for Brooklands, the pre-opening team at The Peninsula London. As of writing, he is based in West Kensington, England. Enrico is also known for teaching aspiring bakers, providing them with valuable tips and tricks. As for Antoine, the culinary star prefers to keep the details of his personal life private but is quite proud of his position as the Head Pastry Chef at Chez Antoinette.
Where Are Dinesh Ramsurn and Ben Condé Now?
Dinesh Ramsurn and Benjamin "Ben" Condé represented Prithvi in the baking show, and their skills certainly helped them become famous among the masses. As of writing, the former is seemingly still affiliated with the established and was one of the 2022 Cotswold Life Food and Drink Awards Chef of the Year finalists. On the other hand, Ben is the Executive Pastry Chef of Mokoko Coffee and Bakery in Bristol, England, and is in a happy relationship with Alex Clements.
Where Are Sara and Giovanni Now?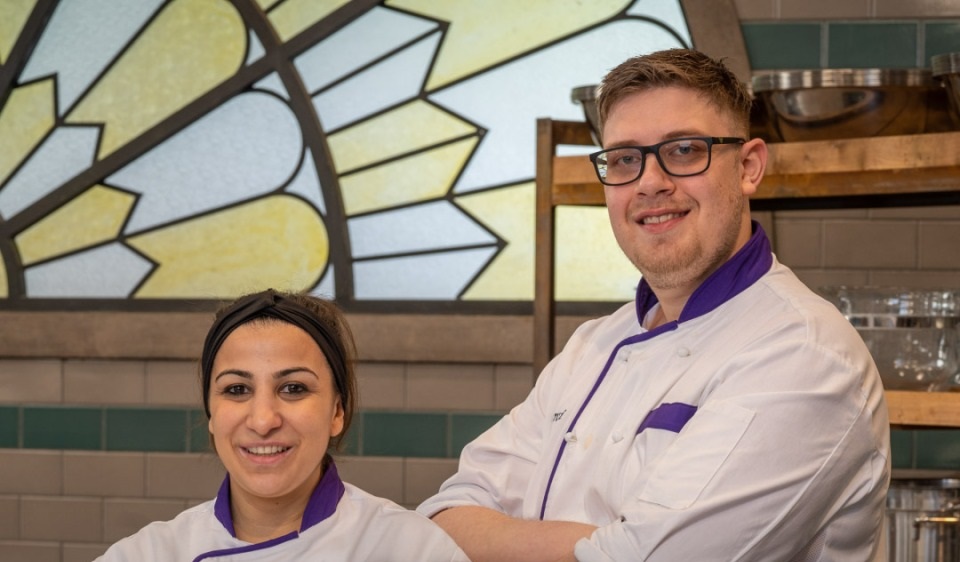 The frankly impressive duo of Sara and Giovanni got to know each other thanks to the former's husband when he got to know the latter through work. Both of them have worked with pastries for many years. In her 17 years in the culinary industry, Sara has had the opportunity to be affiliated with establishments like Shangri-La and Soho House. Giovanni learned her craft thanks to Paco Torreblanca before he ended up moving to the United Kingdom. We are hopeful that the two are doing well in life and are making impressive strides in their respective careers.
Where Are Aline Wickens and Nina Nicholls Now?
Representing The Pink Kitchen, Aline Wickens and Nina Nicholls are talented culinary experts who are doing quite well. As of writing, Aline serves as the owner of The Pink Kitchen and is based in Sevenoaks, England. Her on-screen partner, Nina, lives in Kent, England, and seems to have continued her fantastic work with food. In fact, the television star is never shy about sharing her beautifully decorated cakes on social media, along with several other sweet creations, under the brand Cakes by Nina.
Where Are Rob Stacey and Mireia Ferreres Luna Now?
Who can forget the sweet treats created by the duo of Rober "Rob" Stacey and Mireia Ferreres Luna, the representatives of Levens Kitchen? The former continues to serve as the establishment's Executive Chef, having gained the position in January 2019. He is also a proud father of two girls whom he adores very much. Meanwhile, Mireia is the Pastry Chef for Levens Kitchen and also has a bakery of her own called Le Petit Bonbon in Kendal, Lake District, England.
Where Are Jeffery Koo and Venus Now?
Let's now talk about Ka Chun "Jeffery" Koo and Venus, whose performance certainly left us impressed. The former appeared in the show with his sister-in-law as the two worked together at A Little Sweet, which is located in Manchester, England. The former serves as the eatery's Executive Pastry Chef, though he is also a Pastry Consultant/Director for ChocoKoo Cooking Studio. Apart from being affiliated with Kenwood, Jeffery had also been affiliated with Patisserie Jeffery Koo until July 2022.
Where Are Boglárka Kovács and Krisztián Tárkányi Now?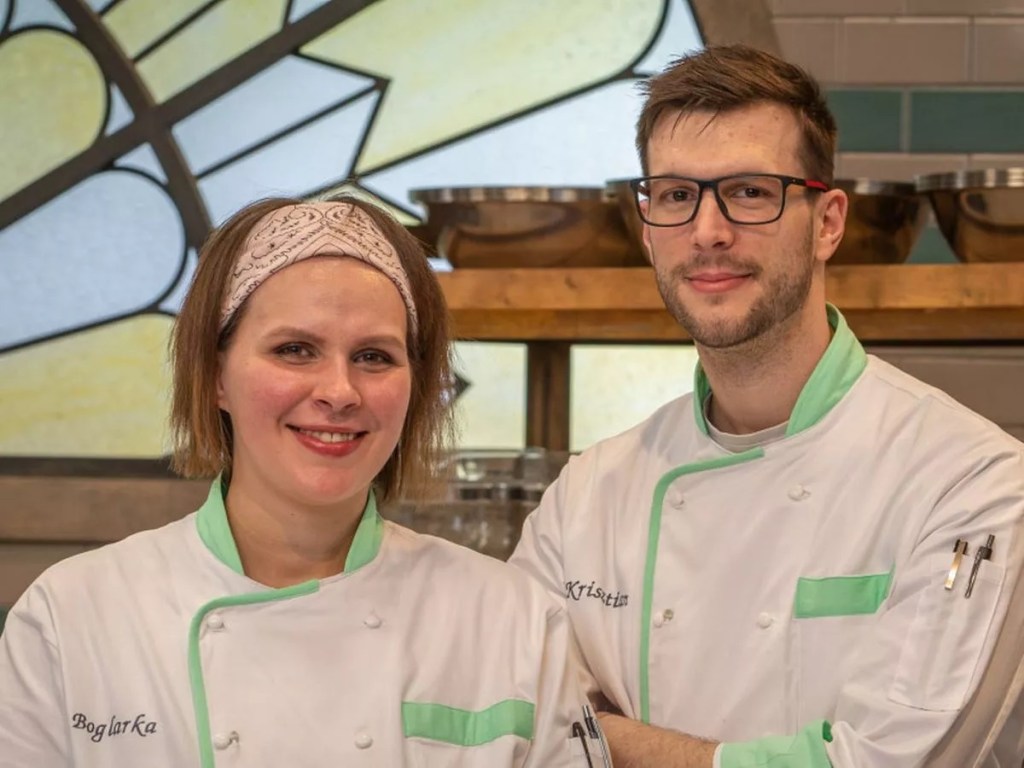 Partners Boglárka Kovács and Krisztián Tárkányi were representatives of Jó Szerencsét while on the show. However, the former left her position as the eatery's Pastry Chef in May 2023. In fact, since October 2022, she has been working as a Barista for Cafe Vialottie in Swindon, England. Krisztián retains his position as the Head Chef of Jó Szerencsét. That being said, he has also been serving as a Senior Sous Chef at Ingleside Heritage since May 2023.
Where Are Emanuele Giammarco and Mariola Nowak Now?
Despite their brief time on the show, Emanuele and Mariola left a fantastic impression on the viewers with their culinary skills. Presently, the former works as a Pastry Sous Chef for Dovetale in 1 Hotel Mayfair. Based in London, he is also quite a music enthusiast and is always happy to explore his creative side. Meanwhile, Mariola is a tattoo artist who often shares visually appealing designs on social media.
Read More: Where is The Great British Baking Show The Professionals Filmed?