HBO's 'The Idol' is a drama series that explores a young singer's quest to claim the title of the sexiest pop star in America. The series follows Jocelyn, a pop idol who falls in love with Tedros, a mysterious but charming modern-day cult leader. It is created by Abel "The Weeknd" Tesfaye, Reza Fahim, and Sam Levinson ('Euphoria'). Jocelyn and Tedros' tumultuous relationship allows the narrative to touch upon celebrity culture and the dark realities of the music business. These themes are essential to Jocelyn's arc and the songs she sings throughout the show. As a result, it is natural for viewers to wonder if actress Lily-Rose Depp who plays Jocelyn in the series, can sing in real life. If you are looking for details about Depp's singing talent, here is everything you need to know!
Can Lily-Rose Depp Sing in Real Life?
In 'The Idol,' actress Lily-Rose Depp plays the role of Jocelyn, a fictional up-and-coming young pop idol dealing with the complications of fame and fragile mental health. The series states that Jocelyn burst onto the music scene during her teenage years, becoming a teen pop sensation. However, she struggles to cultivate an adult image and find a creative drive to further her career. Since the show's narrative explores the ins and outs of a pop star's life, it features several songs Jocelyn sings. As a result, it was of utmost importance for the show's makers to cast an actress who could actually sing for the part of Jocelyn.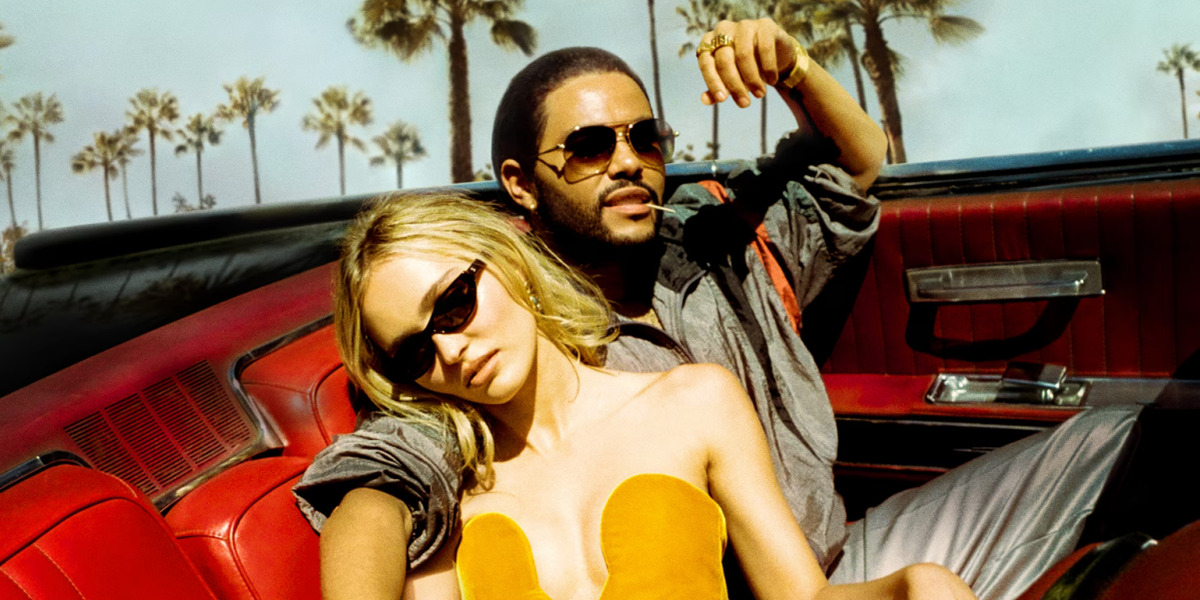 Meanwhile, Lily-Rose Depp is primarily known for her acting chops, having debuted in a lead role with Kevin Smith's 2016 horror comedy film 'Yoga Hosers.' She is known for her roles in movies such as 'The King' and 'Voyagers.' However,' The Idol' is her first scripted television series and also the first instance of Depp essaying the role of a pop singer. Before her casting in the role, Depp had to audition for the role and was required to prove her singing chops. During her audition, Depp performed a cappella rendition of Peggy Lee's song "Fever."
Her singing talent was evident enough to the casting directors and producers of the show, landing Depp the role. However, Depp wasn't sure her singing was up to the mark. "I never thought I would get the part," she said in an interview with the W Magazine. "I knew there would be many lovely ladies who are more musical than me, but I thought, I'll give it a go," she added. Depp was required to lend her voice to the show's music tracks as a part of her role.
The actress's father, Johnny Depp, is primarily known for his acting but has also dabbled in music, with his most recent album being released in 2022. Similarly, her mother, Vanessa Paradis, started her career as a singer, rising to fame aged 14 with her smash-hit single "Joe le taxi," released in 1987. Hence, it is safe to say that Depp inherited musical genes from both her parents.
Before taking on the role of Jocelyn and providing her voice for the foot-tapping musical numbers from the series, such as "World Class Sinner," Depp did sing for one of her previous projects. She appears as Cecile, aka Wildcat, in the 2021 Irish-Polish psychological drama film 'Wolf.' For the film, Depp performed the song "Claws Out," with lyrics from Nathalie Biancheri and composition by Stefan Wesolowski. Hence, it is evident that Lily-Rose Depp is a talented actress and singer, making her the perfect choice for the role of Jocelyn.
Despite singing her character's song for 'The Idol,' the actress struggled to perform in front of a live audience. A portion of the first season was filmed during a live concert of Depp's co-star, Abel "The Weeknd" Tesfaye's concert in Los Angeles. The actress was required to film scenes in front of a live audience at Los Angeles' SoFi Stadium. However, the actress later admitted to enjoying the process, confirming that she completely blended herself into her character and embraced her pop star qualities.
Read More: The Idol: Is Tedros Based on a Real Person? What is the Meaning of His Name?