HBO's 'The Idol' is a scandalous and gritty look at the making of a pop star with a reflection on the darker realities of the music industry and celebrity culture. The drama series follows Jocelyn, a pop star trying to reinvigorate her career, as she becomes entangled with Tedros, a self-help guru whose influence on the singer increases with time. In the series, Xander is one of the few people close to Jocelyn and also works as her creative director. However, with Tedros taking control of Jocelyn's personal and professional life, viewers might wonder about Xander's fate in 'The Idol.' SPOILERS AHEAD!
Troye Sivan Plays Xander
Xander is introduced in the first episode of 'The Idol,' titled 'Pop Tarts & Rat Tales.' He is a close friend of pop star Jocelyn (Lily-Rose Depp) and works as her creative director. In the first episode, Xander does damage control after an embarrassing photo of Jocelyn leaked on the internet. It is implied that Xander is among the few who are aware of Jocelyn's complex past, especially her relationship with her deceased mother. The third episode, titled 'Daybreak,' sees Xander playing a larger role in the overall story as he interacts with Tedros and shares his opinions on how they should shape Jocelyn's public image so that she can progress in her musical career.
In 'The Idol,' Australian singer-songwriter and actor Troye Sivan plays the role of Xander. Sivan rose to prominence after appearing in several singing reality shows in his native Australia. His debut EP 'Dare to Dream' was released in June 2007, catapulting Sivan into the global limelight. Sivan's acting career also kick-started in 2007 with roles in several stage plays. However, his first major screen acting credit came in 2008 with the singer-songwriter playing a young version of Hugh Jackman as James Howlett/Logan/Wolverine in the superhero film 'X-Men Origins: Wolverine.' Sivan's other acting credits include the three films in the South African comedy-drama franchise 'Spud,' the 2018 biographical film 'Boy Erased,' and the 2022 comedy-drama 'Three Months.' 'The Idol' marks Sivan's first scripted television acting role.
Why Tedros Spared Xander
The third episode of 'The Idol' sees Tedros, a self-help guru and modern-day cult leader, exerting more control over Jocelyn's life. He fires anyone and everyone he sees unfit to be a part of Jocelyn's inner circle. Furthermore, Tedros attempts to remove anyone who has an emotional connection with Jocelyn to completely isolate her, resulting in Jocelyn only trusting him and depending upon him for her emotional needs. Subsequently, Tedros tests Xander and tries to determine whether the creative director is worth keeping around. As a result, Tedros calls out the poor creative direction under Xander, which the latter agrees with. Xander claims that the label and PR management have scuppered his ideas for Jocelyn's brand image.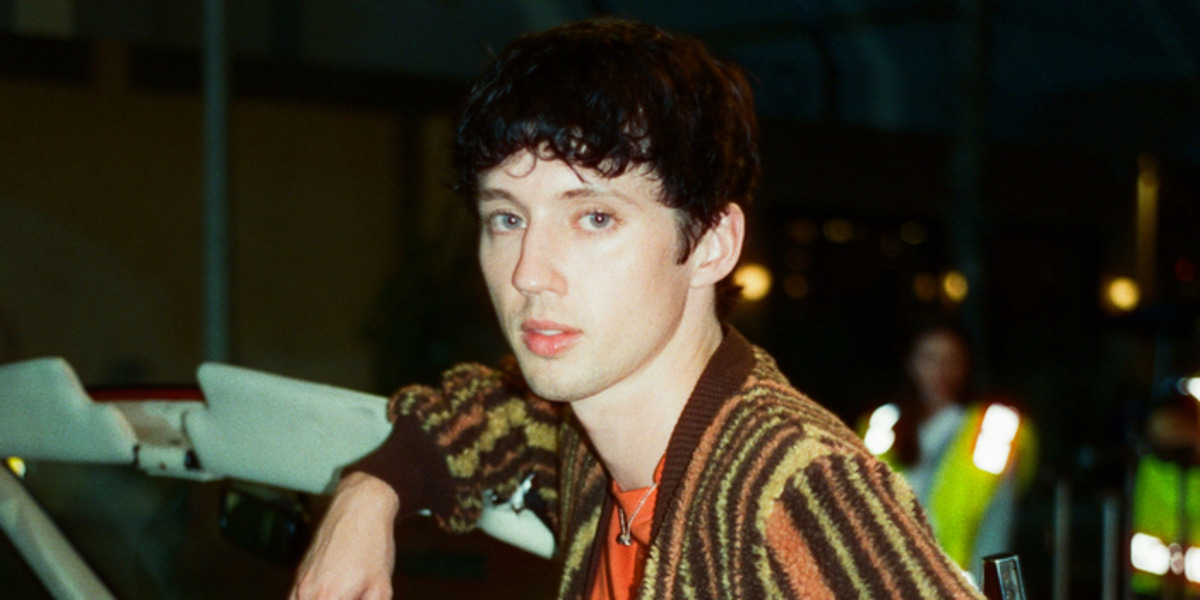 Xander reassures Tedros that if it were up to him, he would turn Jocelyn into a badass pop star in the public eye. Xander's response seemingly wins over Tedros, with the latter offering him a round of cocaine as a gesture of goodwill. Hence, it seems like Tedros is impressed with Xander enough not to fire him from the creative director role. However, towards the episode's end, Tedros learns that Jocelyn's mother was abusive to her, and Xander was aware of it. While Xander emotionally supported Jocelyn, he did nothing to stop the abuse. Hence, it is implied that Xander might not be in Tedros' good books after all. However, Xander's job seems safe for now, especially with Jocelyn vouching for him. As a result, it will be interesting to see whether Xander will act against Tedros when the latter's borderline abusive relationship with Jocelyn comes to light.
Read More: The Idol: Is The Weeknd's Tedros Gay?