The third season of Apple TV+'s 'The Morning Show' hints at a new dawn at the UBA in the wake of the company's recent financial troubles and change in upper management. The sixth episode of the season follows Alex as she deals with Paul Marks, inching closer to taking over the news network and its implications on the integrity of the UBA's journalism. Meanwhile, Stella's past with Marks is revealed, and Bradley is shocked by Hal's decision. If you are looking for answers about what the future holds for the UBA under Paul Marks, here is everything you need to know about the ending of 'The Morning Show' season 3, episode 6! SPOILERS AHEAD!
The Morning Show Season 3 Episode 6 Recap
The sixth episode, titled 'The Stanford Student,' opens with Laura reporting the UBA's takeover by Hyperion, a company owned by billionaire Paul Marks. However, Laura voices concerns over a tech giant like Marks owning a legacy media company at a time when fake news and propaganda are at their peak. At the UBA's office, Cory formally introduces Marks to his staff with only a few details, and the board's approval stands pending before the latter takes control of the UBA.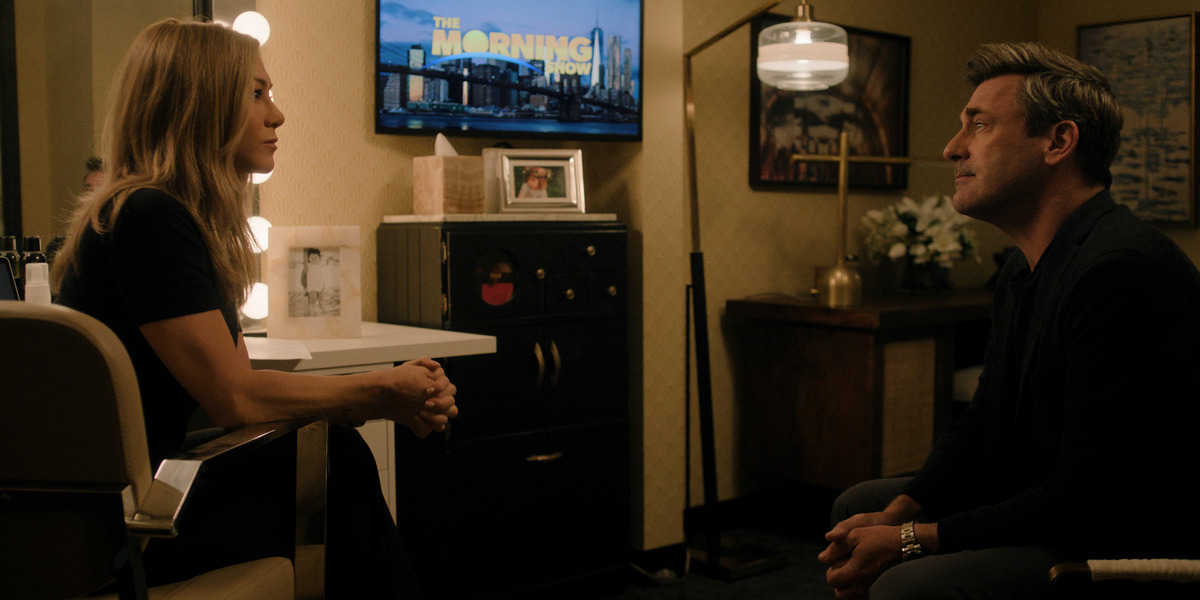 Marks gladly answers the staff's questions and expresses his desire to help the UBA become a more modern news reporting outlet. Alex is skeptical of Marks's claims and questions him about a potential conflict of interest since his technology is rumored to be used for several morally questionable purposes. However, Marks assures Alex and the group that he will not determine what is and isn't newsworthy. Later, Cory blasts Alex in his office for attacking Marks. However, Alex asks Cory to let her interview Marks on Alex Unfiltered.
Meanwhile, Stella becomes concerned with Marks taking over the UBA. Bradley's brother, Hal, arrives in New York with his wife, Cheryl, and baby. Alex asks to interview Marks, and the latter agrees, believing he can ascertain his claim of buying the UBA to improve it. However, Marks gives Alex two days to prep for the interview. As a result, Alex tasks Chip and Isabel with finding as many questionable reports about Marks's past as possible. Chip questions Stella about her association with Marks during her time at Stanford, but she feigns knowing Marks at all.
Hal reveals he wants to confess his involvement in the police officer assault at the Capitol building. While Bradley tries everything she can to convince Hal otherwise, he remains determined to confess. Bradley invites Cheryl and Hal to the UBA to watch a taping of her segment on the Evening News, where she interviews a man imprisoned for his involvement in the riots at the Capitol. However, despite watching the interview, Hal's mind remains unchanged about confessing. While working on prepping for the interview, Isabel implies she wants to get married.
Alex interviews Marks and questions him regarding a code he purchased from a young Stanford student, from which he later made millions of dollars. While Marks defends his actions, he expresses remorse after learning about the student's mental health battle and offers to hold an open conversation with them. However, Alex refuses to reveal her source. After the interview, Alex stays behind at Marks's house, where they spend the night together. Chip proposes to Isabel, but she turns him down after seeing Alex's influence on him. Cory learns about Hal's arrival and reminds Bradley to resolve the situation before he is forced to take drastic measures.
The Morning Show Season 3 Episode 6 Ending: Does Hal Change His Mind?
In the episode, Hal's return threatens to derail Bradley's life, which is just starting to get back on track after the UBA hacking. However, when she cannot change Hal's mind about confessing, Bradley braces herself for the implications of her brother's actions. Bradley had edited the footage of Hal attacking a police officer at the Capitol. As a result, if he confesses to the crime, Bradley will be charged with destroying evidence and obstruction of justice.
Ultimately, Laura unexpectedly comes to Bradley's rescue when she visits Hal to discuss their relationship. Hal and Laura do not approve of each other, which affects Laura and Bradley's relationship, especially after what happened with Bradley's mother during the pandemic. Laura convinces Hal to support Bradley's relationship with her. The conversation, in turn, forces Hal to reconsider his decision about confessing. Hal likely realizes the sacrifices Bradley made to protect him. Therefore, Hal changes his mind about confessing and leaves New York to return to his family.
Who Is the Stanford Student?
In the episode, Stella's mysterious past with Paul Marks is explored as it is revealed that she worked with the tech billionaire during her Stanford days. Stella is the "Standford student" from whom Marks had purchased a tracking code, which he eventually profited from and made a lot of money. However, Stella had signed an NDA, and seeing her career in tech fail forced her to attempt suicide along with battling depression. During his interview with Alex, Marks learns of Stella's perils and speaks with her at the UBA office.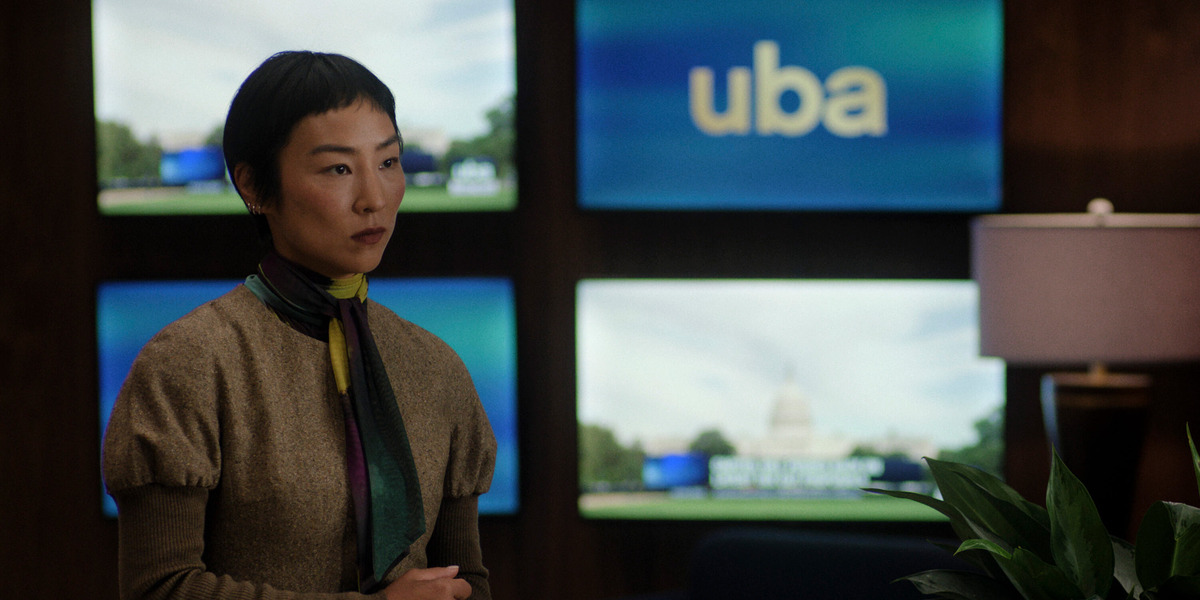 After Marks apologizes, Stella decides to resign once the takeover is complete. However, Marks explains that he does not want her resignation. Instead, he sees Stella as a visionary who can guide the UBA into the future of news and journalism. Therefore, Marks offers Stella a job, which will see her replace Cory as the UBA's CEO. The episode ends with Stella contemplating the offer as Cory's future hangs in the balance. While it seems like Marks offers Stella the job because of their past, he might be trying to kill two birds with one stone, as Cory's work method has left Marks unimpressed.
Read More: The Morning Show Season 3 Episode 5 Recap: How Did Cory Help Bradley?