Filming for the second season of Netflix's spy-thriller series 'The Night Agent' has been delayed due to WGA and SAG-AFTRA strikes. It was scheduled to start filming in Vancouver in August, but with the SAG-AFTRA strike that went into effect at 12:01 am PT on July 14, actors cannot work on a new production.
Created by Shawn Ryan, 'The Night Agent' was one of the biggest debut shows for Netflix. It was renewed for a 10-episode second season mere days after the first season was released on March 23, 2023. According to the streaming service, the show debuted at #1 with 168.71 million hours viewed and ranked #3 for the premiere week of viewing across all Season 1 TV. It was also in the Top 10 in 93 countries.
Based on the novel of the same name by Matthew Quirk, the show follows the story of Peter Sutherland, a low-level FBI agent whose job is to answer the phone that receives calls from special secret agents. Peter never expected the phone to ring, but when it does, there is a civilian on the other end, not a secret agent. It's a woman named Rose Larkin who discovers that her aunt and uncle were Night Agents and stumbled upon a conspiracy that cost them their lives.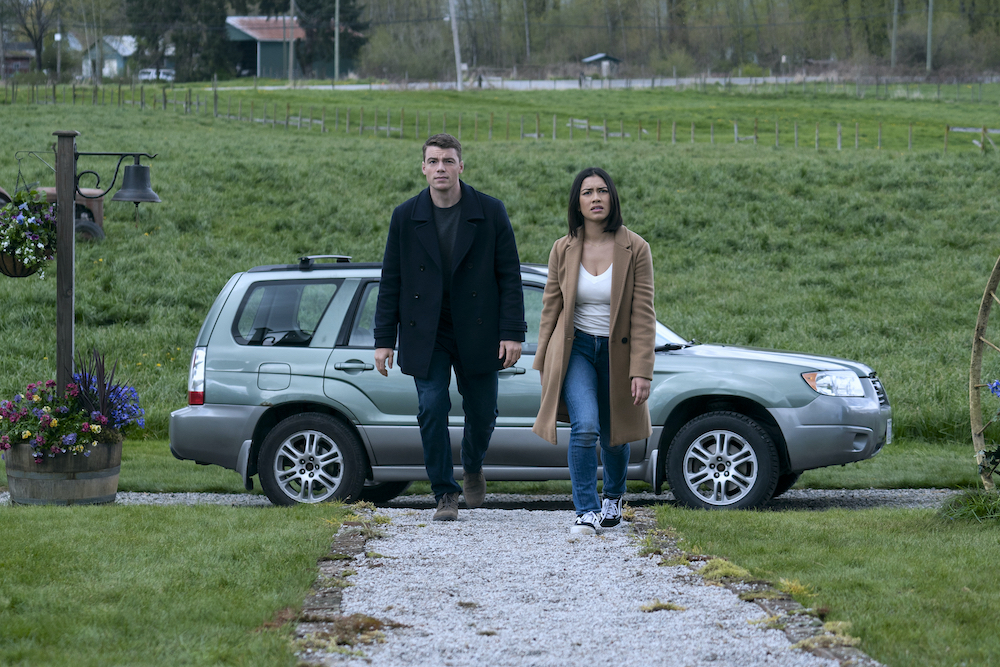 The first season focuses on Peter and Rose trying to get to the bottom of the conspiracy and find the people inside the White House who are complicit in it. It has Gabriel Basso ('Hillbilly Elegy,' 'The Kings of Summer') and Luciane Buchanan ('Filthy Rich,' 'Sweet Tooth') in the lead roles. Additional cast includes Academy Award-nominated actress Hong Chau ('The Whale,' 'The Menu'), Fola Evans-Akingbola ('Siren,' 'Black Mirror'), Enrique Murciano ('Bloodline,' 'Tell Me Your Secrets'), and D.B. Woodside ('Lucifer,' 'Suits').
The series is executive produced by Shawn Ryan and Marney Hochman through MiddKid Productions, and Seth Gordon and Julia Gunn through Exhibit A, along with David Beaubaire for Sunset Lane Media, and Jamie Vanderbilt, William Sherak, Paul Neinstein and Nicole Tossou from Project X, for Sony Pictures Television studio.
Talking about the overwhelming reaction received by the show, Jimmy Howe, Vice President of Drama Series at Netflix, said: "We're proud to see The Night Agent deliver a breakout performance and become instantly embraced around the world. Shawn Ryan has created a spy thriller sensation that viewers cannot get enough of, and we're here to bring them more of the action and suspense they love." Sony Pictures Television President Katherine Pope said, "We are thrilled to see The Night Agent become an instant global sensation and can't wait to continue telling this story with our remarkable cast, creative leader, Shawn Ryan, and our wonderful partners at Netflix."
The plot details for the second season have been kept under wraps. For the second season, no one other than Basso can be confirmed as a returning cast member. Ryan has hinted that, like the first season, the second season is to be self-enclosed with little to no connections with the conspiracy uncovered by Peter in Season 1. More details on the plot, cast, and filming are expected in the coming months.
Read More: Are Night Agents Real? Is Night Action a Real Job?