The Devil has had innumerable representations on both film and television throughout the history of still images, moving images and sound. The character himself is so interesting and charismatic that many great actors have not been able to resist the 'carnal desire' of playing him. That this character is always one with a dynamic presence is very clear when he is first portrayed as an indomitable spirit who has not given up his ambitions even after falling from God's grace at the beginning of John Milton's 'Paradise Lost.' Actors like Al Pacino in 'The Devil's Advocate' (1997), Peter Stormare in 'Constantine' (2005), and Jack Nicholson in 'The Witches Of Eastwick' (1987) have all done fantastic jobs in portraying the Devil. To add to their list, Fox cast Tom Ellis as the Devil in their TV series 'Lucifer' (2016 – ) which sees the Fallen Angel as a slick and stylish Los Angeles club owner. Interestingly enough, this character is not exactly an adaptation of the Biblical Devil, but of the DC Comics character who goes by the name Lucifer Morningstar.
The character first was seen in the DC comic book series 'Sandman' written by Neil Gaiman and was later adapted for the television by Tom Kapinos. The story of 'Lucifer' centers around the eponymous character who has become tired of being the Lord of Hell, and thus has shifted base to Los Angeles. It is his association with LAPD's Detective Chloe Decker which takes Lucifer on a course of solving crimes and becoming an important consultant for the cops. Ellis received acclaim from all reviewers for his portrayal of the character and the unassuming sense of charisma he exuded with his performance. When Fox canceled the series after its third season, Netflix picked it up for a fourth season after a huge social media storm. So, without further ado, here is the list of best TV series similar to 'Lucifer' that are our recommendations. You can watch several of these TV shows like 'Lucifer' on Netflix, Hulu or Amazon Prime.
5. American Gods (2017 – )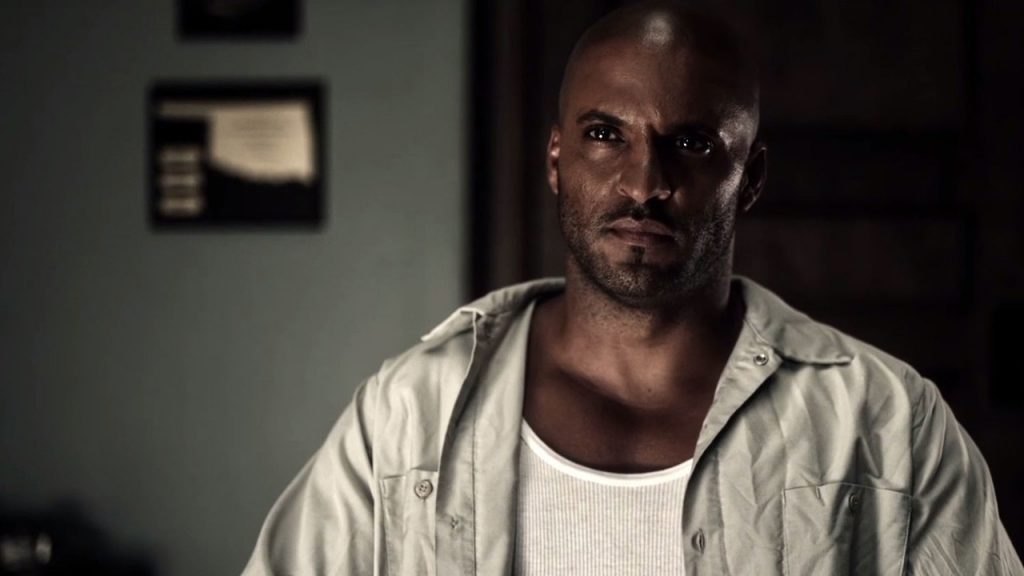 Neil Gaiman is a masterful writer who creates amazing plots involving a fine blend of the supernatural and the regular world that he sees around us. One of his finest creations, 'American Gods', was already a huge success when the book released in 2001 and won numerous awards throughout the world. The story of 'American Gods' incorporates elements from the folklore of America, snippets from modern or ancient mythology, and a perfect dose of fantasy. The central character of the story is a man called Shadow Moon who finds himself in a realm of magic after agreeing to work for a man called Mr. Wednesday. In this strange and mysterious realm, the Old Gods now have very less influence and the New Gods called Technology and Media are the ones revered by the populace.
The series received critical acclaim as an adaptation which has done justice to its source material. The show is visually rich, and the way it tackles concepts like deism and faith is quite radical and refreshing in the world of television. It is very to talk about 'American Gods' on this list because just like 'Lucifer', this series also manages to place mythological characters in a modern setting to bring out interesting plot points by pitting such starkly contrasting elements against each other.
Read More: TV Shows Like American Gods
4. Constantine (2014 – 2015)
Another DC Comics character adapted for the television, 'Constantine' is one of the most unique comic book characters you will ever come across. His full name is John Constantine, and he is actually a detective who hunts down demonic elements which are plaguing the modern human society. Also a master of the occult arts, Constantine tries to keep the evil element called "Rising Darkness" in check so that it does not take over the realm of men. Character traits of Constantine are borrowed from pulp fiction investigative thrillers where the detectives are shown to be usually disturbed characters tormented by their dark past. Constantine himself is such a character, and although he is not as smooth-talking as Lucifer, both are equally ego-maniacal. They are both DC characters who live among men and possess secret powers of dealing with otherworldly forces. Interestingly enough, NBC's 'Constantine' got canceled after the first season itself, but the character became quite popular among the television audiences. He later appeared in the 'Arrowverse' shows on the CW network like 'Arrow' and 'Legends Of Tomorrow'.
3. Preacher (2016 – )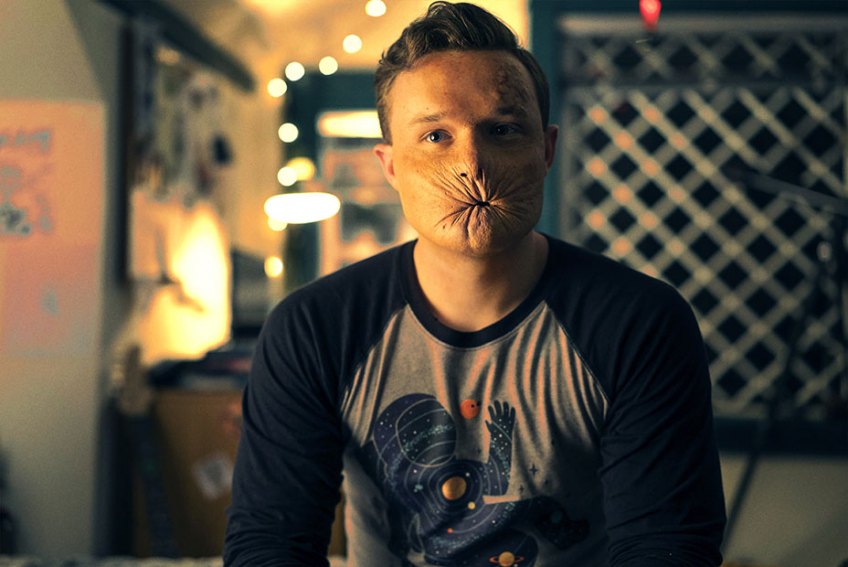 Always depend on DC to invent dark characters with a tinge of the occult about them. After Lucifer Morningstar and John Constantine, meet Jesse Custer. He is the son of a preacher who comes home to take over the church where his father has been working. However, an unknown supernatural force called 'the Genesis' takes over Jesse's body and gives him the ability to make anyone change his or her mind. However, being an honest person by nature, Jesse is reluctant to use his powers. Along with his girlfriend, played by Ruth Negga, Jesse goes on a quest to find God and ask him the reason for giving him such a power.
Along the way, the duo meets dark, twisted and tormented souls whose influences they have to resist along the way. The character of Jesse is also written in a similar vein like Constantine. He is a hard-drinker who has always doubted his faith. But it is also while he serves his fate that Jesse begins to realize his true calling. DC has created certain characters who are not exactly superheroes, they are not examples to follow and people to look up to. But all of these characters like Lucifer and Jesse are interestingly written, with equal amounts of good and bad within them. Such an approach to writing comic book characters surely calls for our appreciation.
Read More: TV Shows Like A Discovery of Witches
2. Forever (2014 – 2015)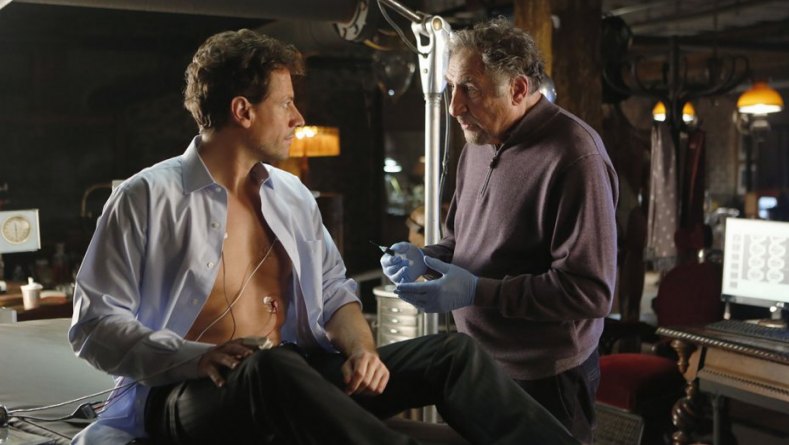 Do you want to know what happens when you place one man with magical qualities in a world where there are few others in possession of such unimaginable powers? Well, there are two options- one can either choose the path of tyranny, where he misuses his powers to gain control over the people around him, or he can use his abilities for the betterment of the world. Dr. Henry Morgan, the leading character of the ABC fantasy crime-drama 'Forever' is one such person. Henry is a normal New York medical examiner with the abnormal power of immortality. He has been around for more than two centuries, but keeps coming back each time he dies.
As Henry helps Detective Jo Martinez solve criminal cases using his knowledge and extensive experience in medical science, he also looks for medical explanations of his immortality. The context of the series 'Forever' generates great interest by placing an immortal being in an otherwise natural condition to observe how he reacts to the constant changes. The series mostly received mixed reviews from critics but was greatly loved by fans. When ABC canceled the show after the first season, it gave birth to an unprecedented hue and cry from fans. Such was the love for 'Forever' that an unofficial graphic novel titled 'Forever & Ever!' released in 2016, expanding the universe and taking Dr. Morgan's story forward. As we can see, both Dr. Morgan and Lucifer are immortal creatures who find themselves in a world of mere mortals. How they use their powers becomes central theme in both their stories.
1. Grimm (2011 – 2017)
There is hardly anyone out there who is unaware of the legendary book of fairy tales called 'Grim's Fairy Tales' written by the brothers Jakon and Wilhelm Grimm. Though these tales have been around for more than a century, they were hardly ever used in stories for adults, and that too in the audiovisual medium. Stephen Carpenter, Jim Kouf and David Greenwalt managed to do this job with panache when they created the series 'Grimm' which is set in a universe where all the fairy tales in the aforementioned book are historically factual events.
On this finding neverland, we come across the central character, Nick Burkhardt of the Portland Police Department. He is a detective whose life has become complicated since the day he realized that he is one of the legendary line of defenders of the human race called the Grimms whose job is to protect humans from the hands of evil creatures called the Wesen. 'Grimm' is a very fresh take on procedural shows done with a smart plot, interesting characters, minute attention to details and great writing. The story of 'Grimm' follows the approach taken by 'Lucifer' wherein both shows are about characters who are not exactly human but devote themselves to sorting out the evils which plague human society.
Read More: TV Shows Like Chambers