Actress and comedian Tiffany Haddish's next feature film project, 'Homecoming Queen,' looks all set at Netflix. The movie is reportedly back in development at the streaming house. While there is no confirmation on when production will commence, the project is being set up to be filmed in parts of Morocco. Filming will likely begin once the SAG-AFTRA strikes reach a resolution and might occur during early to mid-2024. The film was first announced to be in development in July 2020 under the Amblin Partners banner, co-founded by Steven Spielberg. However, no further updates were provided regarding the project in the past three years. Now it seems the project has been revived, with Netflix expected to release the comedy movie via its streaming service.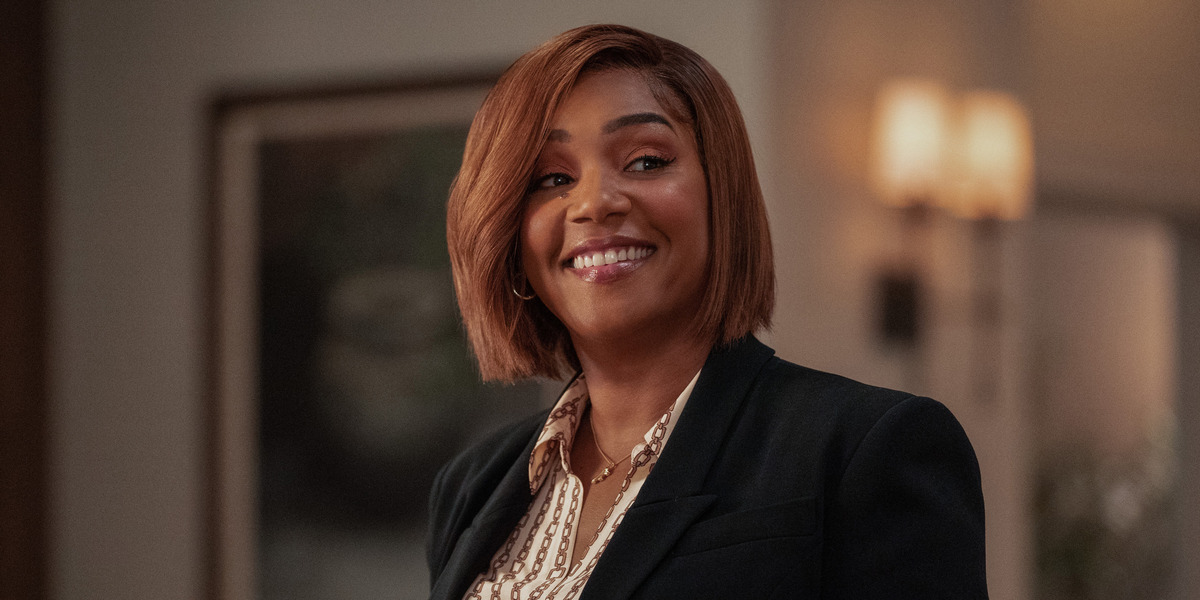 'Homecoming Queen' will be a comedy movie, which is reportedly loosely inspired by Haddish's personal experiences. It was reported that the film draws inspiration from Haddish's trip to Africa. According to sources, Haddish will play the role of Fateema Mezun, an American woman who discovers her African roots. After Mezun learns that she comes from a family of African Royals, she travels to the land of Marashea to reclaim her title as "Queen." However, upon arriving in the strange land, Mazun realizes that the title means something else entirely in this kingdom. Mezun's experiences in the new land and how they shape her understanding of her heritage form the rest of the plot. However, apart from Haddish's involvement in the movie, no further casting announcements have been made at this point.
Apart from starring in the movie, Haddish will also serve as a producer on 'Homecoming Queen.' Haddish is fresh off the second installment of the Apple TV+ mystery comedy series 'The Afterparty,' where she plays the role of Detective Danner. However, the series was canceled by Apple TV+ in October 2023 after two seasons. Hence, it is likely the show's cancellation freed up Haddish's schedule so she could work on developing 'Homecoming Queen,' which had been put on the back burner in the past few years. Haddish's upcoming projects include the sequel to the acclaimed 2017 female-led comedy film 'Girls Trip,' which is expected to start production in early 2024.
Writer and producer Raamla Mohamed is expected to pen the screenplay for 'Homecoming Queen.' Mohamed is best known for creating and writing episodes of the 2022 legal drama series 'Reasonable Doubt.' Her other credits include shows such as 'Little Fires Everywhere' and 'Scandal.' As previously mentioned, Amblin Partners were initially attached to the project, and the studio's production president, Holly Bario, and vice president of creative affairs, Mia Maniscalco, were expected to serve as co-producers. However, there is no confirmation on whether Amblin Partners will continue to be involved with the project or Netflix has taken over the production. 'Homecoming Queen' currently does not have a known release date.
Read More: Best Comedy Movies Ever