Netflix's 'True Spirit' is a beautiful tribute to Jessica Watson, an Australian sailor who became the youngest to do a solo global circumnavigation at 16. Over a challenging journey of 210 days, she covered about 23,000 nautical miles while battling dangerous storms, wild waves, bad weather, loneliness, and her own fears. The adventure drama biopic not just authentically depicts Jessica's extraordinary voyage but also explores the roles various people play in her life to ensure she fulfills her dream. Now, if you wish to know more about the real-life counterparts of all the characters and what they're up to lately, here's everything we found!
Where is Jessica Watson Today?
Starting with the star of the Netflix biopic, we have Jessica Watson, a talented sailor from Gold Coast, Queensland, who finished her solo global circumnavigation without assistance on May 15, 2010. Since then, she has received numerous prestigious honors and awards and was a Youth Representative for the United Nations World Food Programme for nine years.
Jessica holds a Diploma in Project Management from the Australian Institute of Management, a Bachelor of Arts degree in Media and Communication with a distinction from Deakin University, and a Master of Business Administration (MBA) degree from the Australian Institute of Management. She co-founded Deckee in 2015; it is a boating app for maps and weather reports. Currently, she is a Human Capital Management Consultant and Corporate Speaker with Deloitte.
Jessica resides in Melbourne and has written two bestselling books — 'True Spirit: The Aussie Girl Who Took on the World' and 'Indigo Blue.' While she still has strong familial bonds with her loved ones, she faced a painful loss when she lost her long-term boyfriend, Cameron Dale, to a sudden stroke in August 2021. To honor his legacy and help herself heal, Jessica has continued sailing.
Where Are Roger and Julie Watson Today?
Jessica credits her entire success to the unconditional support and constant efforts of her parents, Roger and Julie Watson. Much like the movie, the couple passed their adventurous genes to their four kids. Jessica often shares in her interviews that she specifically shares a deep bond with her mom. While Julie is not very active on social media and prefers a private lifestyle, her husband loves sharing his adventures with his friends and followers.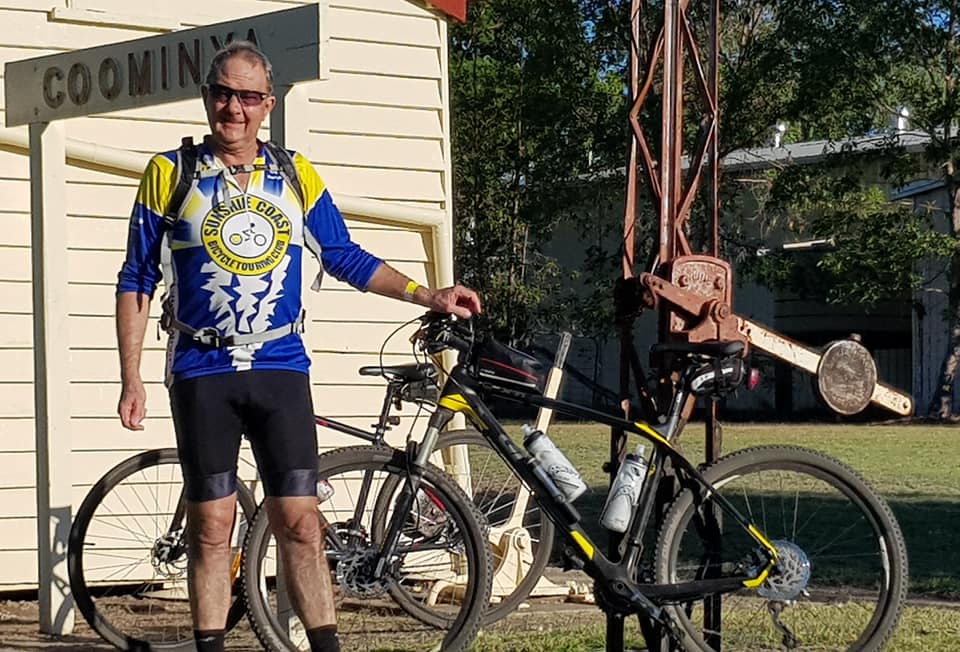 Since 2017, Roger has re-entered the world of real estate and works as a successful Independent Realtor. Moreover, he enjoys outdoor sports and activities and is frequently seen participating in bicycle races and forest hikes. Proud grandparents now, Roger and Julie are well-connected to all their four kids and are ecstatic about their achievements. The couple resides in Golden Beach, a peaceful coastal suburb in Sunshine Coast, Queensland.
Where Are Emily and Tom Watson Today?
Jessica's older sister, Emily Watson, is one of her biggest cheerleaders, who always supported her goals and kept her connected to home when she was on her expedition. The sailor looks up to her sibling, a talented swimmer who achieved recognition in the competitive swimming circuit since childhood. In fact, Emily, Jessica, and their brother, Tom, frequently participated in swimming races, including the 11th annual Island Charity Swim in August 2011. The eldest Watson sibling briefly worked as a travel agent in 2011. Emily tied the knot with her partner, Nick, in December 2017 and has a daughter with him. The trio seemingly lives in Sunshine Coast, Queensland.
On the other hand, her and Jessica's third sibling, Tom Watson, was a skilled fencer and swimmer in his early days. He and the renowned sailor still share a fun-filled bond, full of love and appreciation for one another. Tom holds a Bachelor's Degree (honors) in Geosciences from the Queensland University of Technology and a Graduate Diploma of Mining in Mining and Mineral Engineering from Federation University Australia. He has worked as a Senior Mine Geologist with Aurelia Metals Ltd. since 2022. On the personal front, Tom married his girlfriend, Sarah, in December 2020.
Where is Hannah Watson Today?
Jessica has always adored her youngest sister, Hannah Watson, who flew with Tom and their parents in a plane over the sailor's yacht to welcome her home in 2010. Hannah, a skilled horserider, did not wish to pursue water-based activities like her siblings. Instead, she has proved her mettle as a brilliant artist and shares her artwork with followers on social media.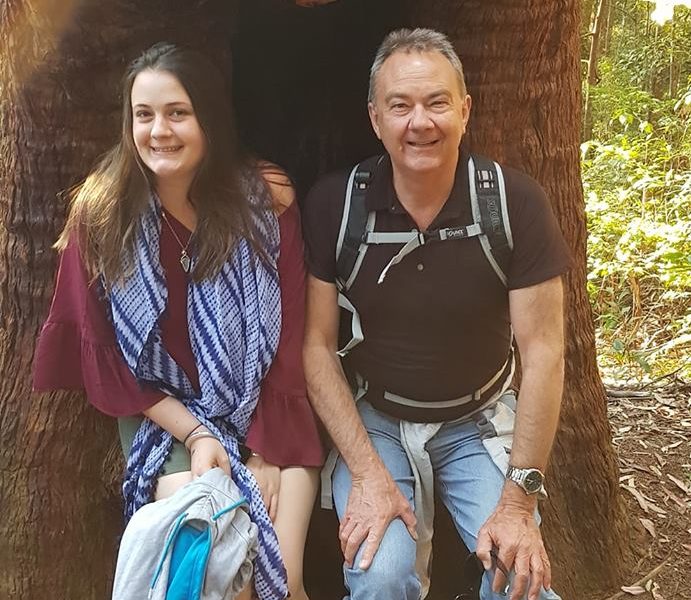 Hannah works as a Support Worker and is a Guest Artist at Reason Gallery, often showcasing her creations in prestigious exhibitions. Now known as Hannah Macauley, she lives in Brisbane, Australia, with her husband, whom she married sometime in 2022. The couple welcomed their daughter Thea into the world in December 2022, and Jessica's joy has doubled with the arrival of her second niece.
Where is Ben Bryant Today?
In 'True Spirit,' Ben Bryant is depicted as Jessica's supportive mentor, who guides her in learning the know-how of sailing and acts as her voice of reason during her voyage. Readers shall be interested to know that the character is actually an ode to all of Jessica Watson's mentors and associates who gave wings to her dreams. This includes acclaimed sailor Bruce Arms, who helped her train for her circumnavigation. Like his young protégé, he broke the record of being the fastest, solo, unassisted sailor to sail around Australia. The sailor completed his expedition in 38 days and 22 hours, also being the first sailor to do so in a catamaran.
Bruce now leads a private life in Queensland with his wife, Suzanne, and still loves to sail. Another pivotal person in Jessica's life who inspired Ben's character in the movie is Don McIntyre, a visionary sailor who did his global circumnavigation in 1990. He not only aided the young sailor in gaining sponsorships for her expedition but also helped her get Ella's Pink Lady, the legendary sailboat she used to accomplish her goal. Don has received multiple prestigious awards, such as the Emerald Award from the Sydney Institute of Marine Sciences and a gold medal for Lifetime of Adventure.
The veteran sailor is the CEO and founder of Ocean Globe and Mini Globe Races and the Golden Globe Race. Additionally, Don is the Owner and Director of McIntyre Adventure and Ocean Frontiers Pvt. Ltd, and is involved with several restoration projects on the Nomuka IKI island. Apart from those who coached Jessica, her PR Representative, Scott Young, and her Manager, Andrew Fraser, seemingly serve as two more references for Ben Bryant's character. They were responsible for ensuring the young sailor's voyage went smoothly and that she received the recognition she deserved.
Scott now resides in the Greater Sydney Area and is the Senior Vice President of content and production at Warner Bros. Discovery Sports, Europe. Furthermore, he is the Founder and Senior Executive Producer of 5 Oceans Media Pty Ltd. On the other hand, Andrew still represents Jessica and many other sports stars. He is a Board Member of the Manly Warringah Cricket Club and the Founder of Sunstar. Andrew was a producer on '210 Days,' a TV documentary about Jessica, and actively contributed to making the Netflix movie.
Where is Craig Atherton Today?
Another character from 'True Spirit' that has generated a lot of curiosity among viewers regarding his off-screen inspiration is Craig Atherton. A reporter for a popular news channel in the movie, he constantly criticizes Jessica's plan of sailing the world and watches her every move, hoping to sensationalize the moment she fails. But as the young sailor proves Craig wrong and inches toward victory, he becomes her supporter and starts rooting for her. So, is the reporter a portrayal of an actual news anchor?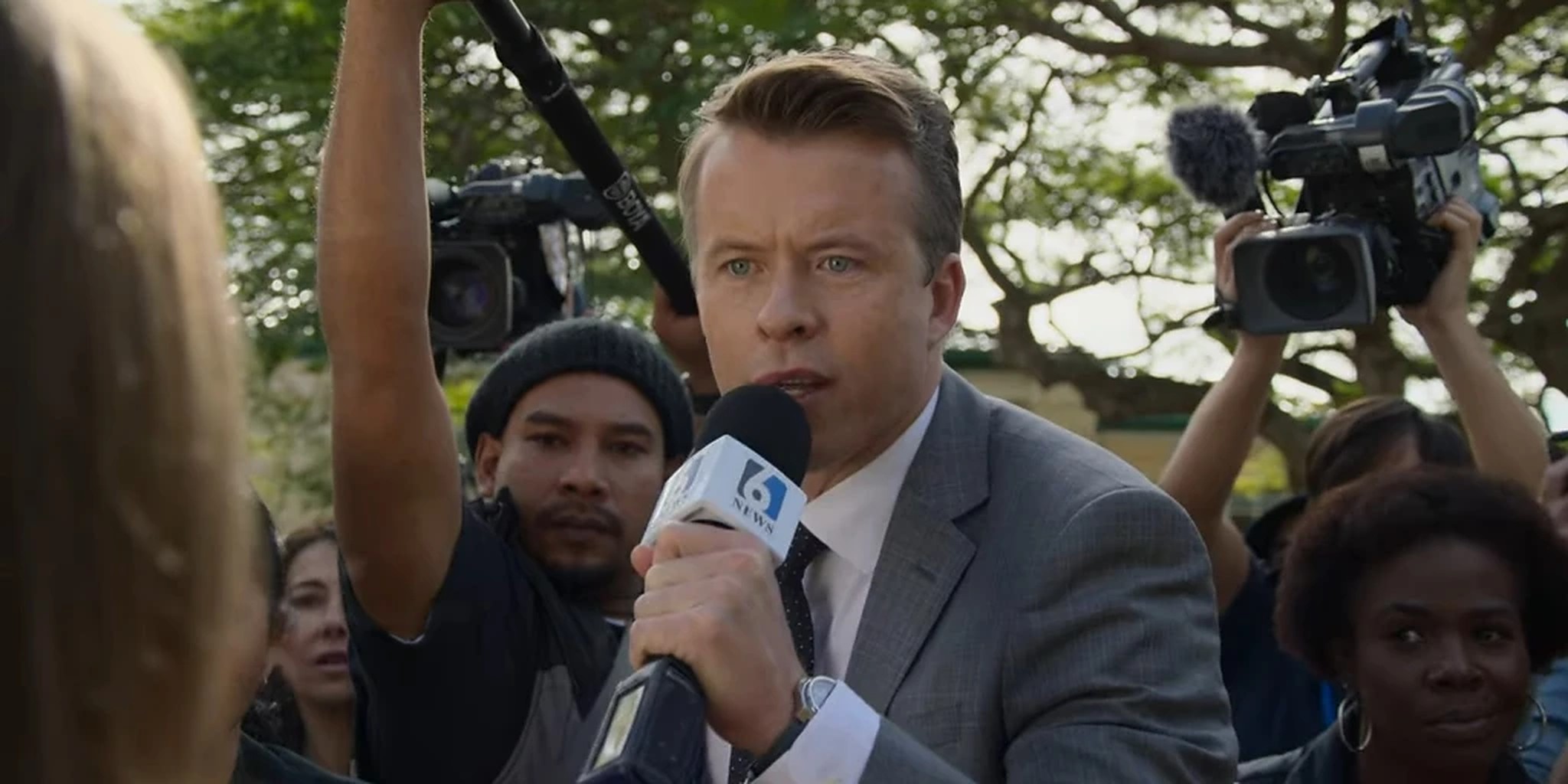 Well, we hate to tell you that Craig Atherton is an entirely fictional character, specially written to represent those who doubted and questioned Jessica when she announced her circumnavigation plans. Todd Lasance, who essays the cynical reporter in the movie, spilled the beans about his character's motive in an interview with The AU Review.
The actor shared, "I'm playing the antithesis representation of the 'media' itself. He represents the public opinion and media opinion. There was a lot of backlash, a lot of pushback, and resistance to Jessica going on this journey. I represent the opinion of: "This is a dangerous thing to do! She could die!" Question the family, all that stuff." As confirmed by Todd, Craig is a work of fiction that enhances Jessica's story in 'True Spirit.'
Read More: Inspiring Movies Like True Spirit