AppleTV+'s 'Truth be Told' is a crime drama series created by Nichelle Tramble Spellman ('The Good Wife'). It is based on the novel 'Are You Sleeping' by Kathleen Barber and follows Poppy Parnell, an investigative reporter turned podcaster. The show follows an anthology format, with Poppy (Octavia Spencer) uncovering one murder mystery each season.
The third season revolves around Poppy as she grows closer to her family while investigating the disappearance of young girls in Oakland. The first episode, titled 'Unto the Sweet Bird's Throat,' sees Poppy teaming up with Principal Eve (Gabrielle Union) to find her friend's missing daughter. However, a devastating revelation takes their investigation in a new direction. If you wish to catch up on the premiere's events and end, here is everything you need to know about 'Truth be Told' season 3 episode 1! SPOILERS AHEAD!
Truth be Told Season 3 Episode 1 Recap
The third season premiere, titled 'Unto the Sweet Bird's Throat,' opens with a young girl getting kidnapped. Meanwhile, Poppy records a new true crime podcast about the disappearance of young girls in Oakland. She explains that the kidnapped girl Emily Mills, a sixteen-year-old teenager, has disappeared. While Emily's case is getting widespread media attention, Drea Spivey, another local teen, went missing months ago. However, the media did not cover her case, likely due to racial disparity. Although Drea was eventually found, Poppy reveals that she went missing again a few days ago. Therefore, Poppy is raising awareness about Drea's case as the police and media seem uninterested in searching for her.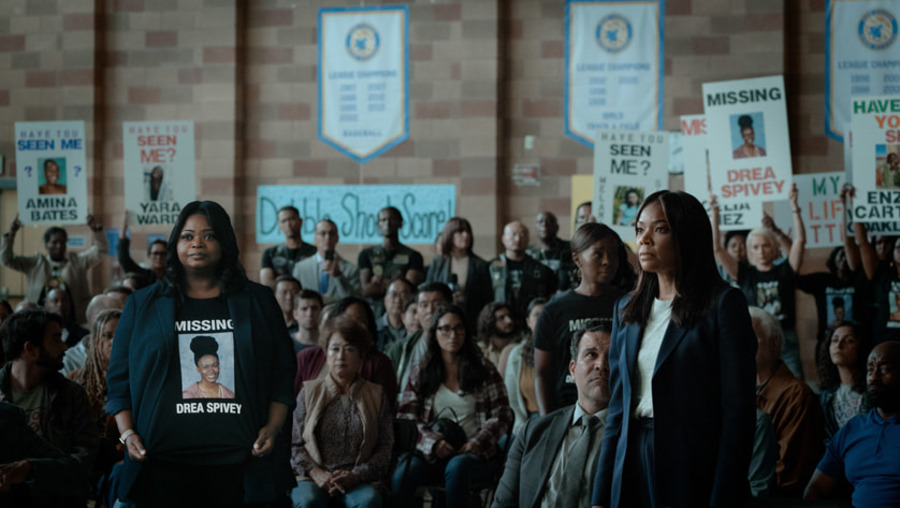 Poppy was planning a podcast about Drea with hours of interviews of the teenager already recorded. However, she shifts her focus to investigating Drea's disappearance and looks to the interviews for clues. After recording the podcast episode, Poppy and Noa discuss potential sponsors for their new podcast. However, they are likely to have creative differences with one potential sponsor. In one of her interviews, Drea explains that she fell into drug addiction after moving along in the foster care system. The drugs allowed her to revisit her eleventh birthday, which was the happiest moment of her life.
Elsewhere, Eva, the principal of the high school Emily and Drea attend, is planning for the upcoming debate between mayoral candidates. However, she demands the parents' help in raising awareness about Drea's disappearance during the event. Meanwhile, Markus and his wife worry about their daughter Trini's safety following the disappearance. Poppy meets Inspector Ames but learns there are no updates on Drea's disappearance. After a brief meeting with her sisters and father, Poppy turns her attention back to the case.
During the mayoral candidate meeting, Andrew Finney addresses the crowd when Poppy and her group crash the event. They demand answers about the lack of attention given to Drea's case. The group forces Finney to address Drea by name, implying racial impartiality within those in power. After crashing the event, Eva meets Poppy, and they team up to find Drea. Poppy reveals that she learned about "High Hunter Hookup," which she assumes is a drug. However, Poppy suspects there is a human trafficking angle involved after speaking with Drea's best friend.
Eve and Drea lead the volunteer group to Drea's favorite spot in the town and enquire about her whereabouts. However, they do not learn any significant information. Nonetheless, Poppy's suspicion that "High Hunter" is the nickname of Poppy's pimp becomes firm. Poppy decides to explore the sex trafficking angle in her podcast, leading to an argument with Noa. Poppy wants to get the conversation going, but Noa believes that their sponsor's reputation will dilute the quality of their content. WhenPoppy persists, Noa decides to quit after recording one last podcast episode. In the end, Poppy makes a major breakthrough in Drea's case.
Truth be Told Season 3 Episode 1 Ending: Where is Drea? Is She Dead?
In the episode's final act, Poppy receives an unexpected phone call from Drea. The teenager realizes that her parents are worried about her. She reaches out to Poppy and explains her circumstances. Drea reveals that she is with a man who supposedly looked after her when she was a drug addict. As a result, she is working for him to pay off the favors. Drea's words confirm that the person she is talking about is a pimp. Poppy fails to convince Drea to return home. However, after confirming the sex trafficking angle, Poppy informs Drea's parents and seeks their permission before recording the podcast episode.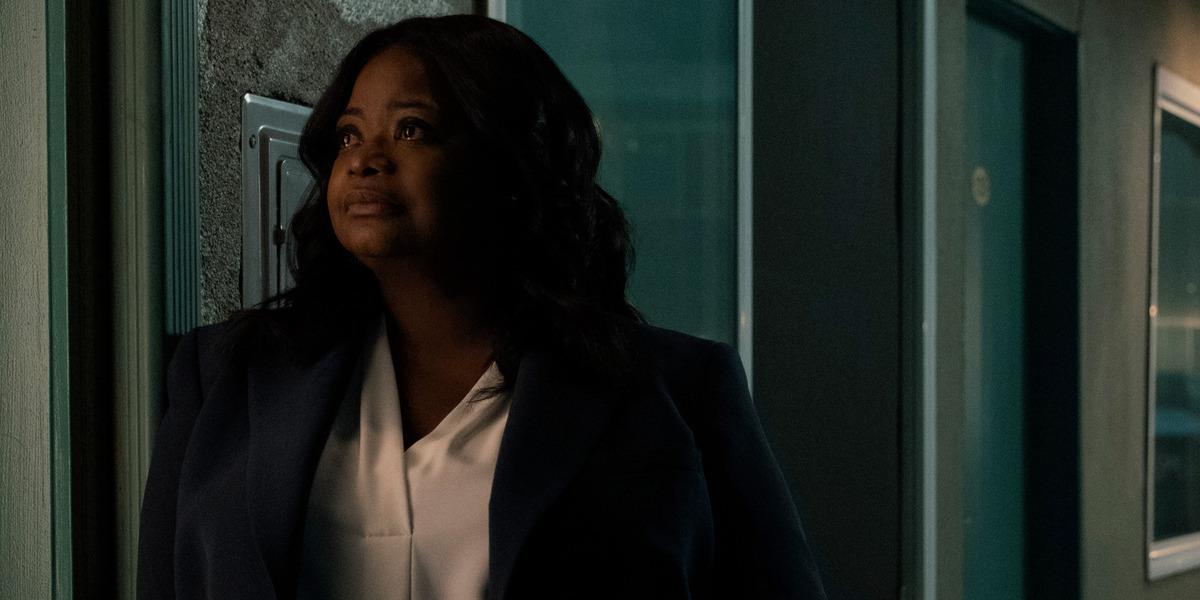 Poppy and Noa end their collaboration after recording the last episode. Shortly after Noa leaves, Poppy gets a phone call from Inspector Ames. He calls her to a small motel where the police have discovered a dead body. Poppy arrives on the scene and confirms that the dead body is Drea's. She immediately suspects that Drea's pimp killed the teenager to silence her. Moreover, Inspector Ames reveals that the motel where they found Drea's dead boy is located on High Street, explaining the pimp's nickname. The episode ends with Poppy seeing Principal Eve leaving the motel quietly.
The third season premiere distinguishes itself from its predecessors as it seemingly sets up a tantalizing case about missing young girls. Moreover, with Drea calling Poppy in the third act, the episode confirms that the central mystery will revolve around finding the girls seemingly forced into sex trafficking. Nonetheless, Drea's death sets up a far more sinister mystery involving gruesome murders and influential players from the town. Similarly, the episode's ending hints that Principal Eve might have some connection to the sex trafficking racket and, at best, is hiding some dark secrets of her own. Therefore, Poppy will have her hands full in solving the case of Drea's murder.
Read More: Truth Be Told Season 2 Ending, Explained