'Truth Be Told' is an Apple TV+ show starring Aaron Paul and Octavia Spencer that feels like a depiction of a true-crime story. However, it is made to feel like that on purpose despite its fictional tale, since it follows a true-crime podcaster.
This podcaster, played by Spencer starts to face her past demons when her most famous case is reopened with new evidence that might free the originally convicted killer. It is dark and often thrillingly scary. Moreover, Paul's and Spencer's acting has been top-notch, adding to show's gripping suspense. Their confrontations provide for some exhilarating TV moments and if you're looking for more of those, you should check out these shows below. Many of them can be seen on Netflix, Hulu, or Amazon Prime.
7. Fargo (2014-)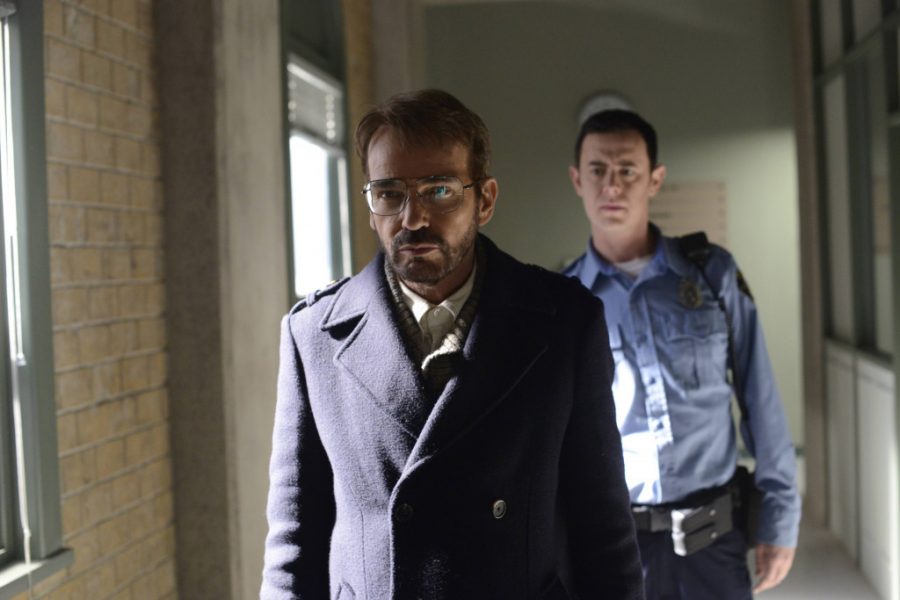 'Fargo' is a 2014 anthology series that presents a new story each season that generally revolves around crime. The stories are gripping but are also lightened with a dash of humor and slight absurdity. The first season follows Lester Nygaard, an insurance salesman who gets convinced by Lorne Malvo, a devilish character, to take control of his life. The result is a series of crimes that ultimately comes crashing down on Lester and Malvo.
The following season is technically a prequel and explores the massacre at Sioux Falls. We see how the Gerhardt crime family clashes with a mob unit looking to expand in their territory. Amidst the bloody turf war is the tale of a couple who try to cover up that they have accidentally killed the youngest Gerhardt boy in a hit and run.
The third season follows a couple that gets tied up in a double murder after a robbery goes wrong. While one of the victims has a stepdaughter in the police force, the brother of one of the robbers is tied to a shady organization. Any attempts to cut ties with the said organization are rebuffed by the head, who seems to have other plans.
The upcoming season, set to premiere in 2020, follows a black crime syndicate trying to flee the Jim Crow south, and they come into conflict with the Kansas City mafia.
6. How to Get Away with Murder (2014-)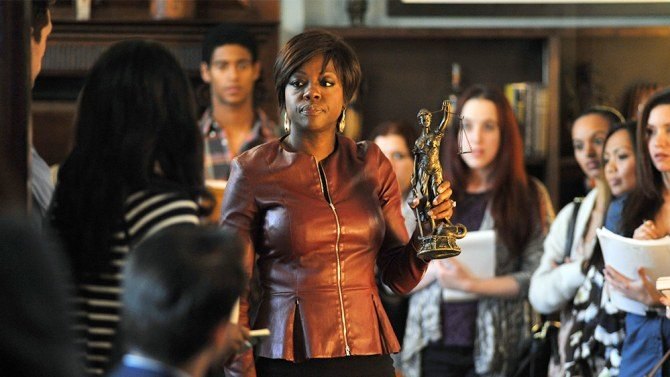 This American legal drama has become extremely successful and popular, apart from being critically acclaimed. Like 'Truth Be Told,' 'How to Get Away With Murder' deals with an innocent expert getting embroiled in criminal cases. The 2014 show follows Annalise Keating, a professor of criminal law at a prestigious university. Keating becomes involved in a murder case with five of her students and the show picks up from there.
It is intense, fast-paced and won't let you stop watching mid-way. The series stars Viola Davis in the leading role and she became the first African-American woman to win the Primetime Emmy Award for Outstanding Lead Actress due to her performance in this show. The series has been praised for its addictive shocks and twists apart from its portrayal of subtle signs of human emotions like the lowering of an eyelid.
Read More: Shows Like Broadchurch
5. Criminal Minds (2005-)
The success and popularity of 'Criminal Minds' can be judged from the fact that the show recently completed its fourteenth season. Throughout its long run, the series has received widespread critical acclaim. The show follows a team of behavioral analysts and profilers working for the FBI's Behavioral Analysis Unit as they use behavioral analyses for investigation purposes. It follows the team's members as they investigate multiple cases and tackle their personal conflicts.
However, the fictional team has been changed multiple times due to the departure of actors and their subsequent replacement. Despite that, the show has maintained its quality and has been praised for its direction, strong writing, effective pacing, and deep characterization.
4. Pretty Little Liars (2010-2017)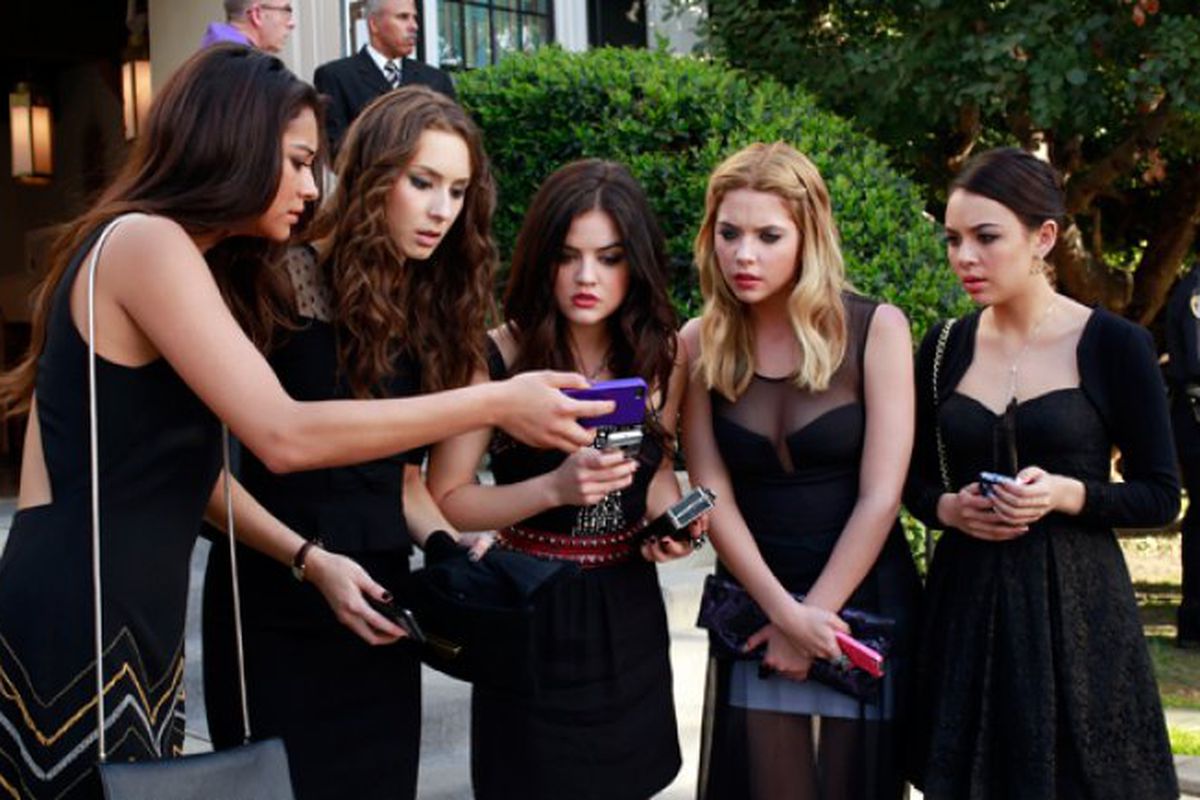 'Pretty Little Liars' is a teen mystery show that strives to be dismissed as another melodramatic teenage angst television series. Yes, there is a lot of make-up and glamour, but that doesn't take away from the show's intrigue and suspenseful nature. It follows four high school girls whose group disbands after their leader disappears mysteriously. However, their lives become even more thrilling when an anonymous person named "A" threatens to expose their deepest secrets.
The show has been appreciated for its edge-of-the-seat writing, great production value, brilliant acting and unpredictable mystery. Interestingly, the New York Times studied the show as a part of 50 TV shows with the most Facebook likes. One of the observations of this study was that over 94 percent of the likes the show had received came from women. So, the show's appeal is quite clearly defined, but it seems to have done a great job of appeasing that particular consumer segment.
3. Broadchurch (2013-2017)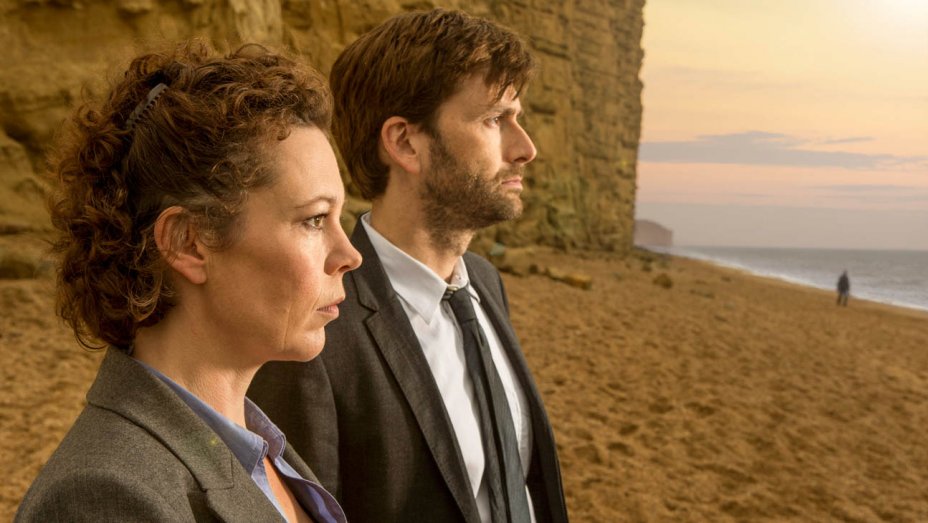 'Broadchurch' is a British crime drama that has been renowned for its slow-burn suspense and gripping narrative that takes its time to build without feeling sluggish or boring. It follows a local police officer who is paired with an investigator to investigate the murder of an 11-year-old boy.
However, the investigation sparks nationwide media coverage and the town infamously becomes the center of attention. 'Truth Be Told' also explores media frenzy and just generally the role of media in society through the lens of a crime's coverage.
Read More: Shows Like How to Get Away with Murder
2. Hannibal (2013-2015)
You might wonder why the 2013 show starring Mads Mikkelsen features so high up in this list. But the psychological horror-thriller series has several similar themes and tonal similarities to 'Truth Be Told,' the most eminent one being between the character played by Mikkelsen and that by Aaron Paul.
In 'Hannibal,' a respected forensic psychiatrist, Dr. Hannibal Lecter works with an FBI profile, Will Graham regarding cases involving psychopaths. However, Lecter is secretly a cannibal and a serial killer and tries to manipulate Graham. On the other hand, the confrontations between Octavia Spencer's and Aaron Paul's character seem to have a similar chilling effect.
1. Mindhunter (2017-)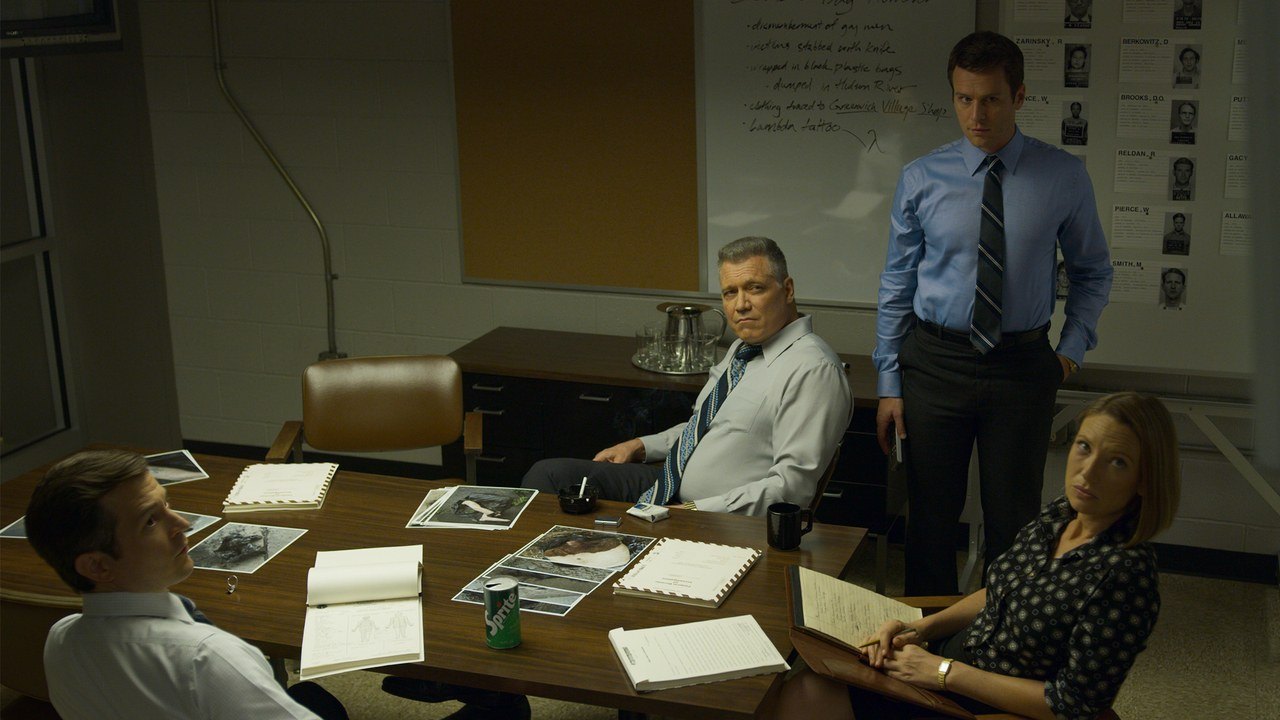 The reason that 'Truth Be Told' feels so much like a crime thriller based on true events, is because it was made to feel like that since the story is about a true-crime podcaster. On the other hand, the Netflix show, 'Mindhunter' is based on a true story that is told in the form of a high-end drama series.
It follows FBI agents, Holden Ford and Bill Tench who used criminal psychology and criminal profiling for the first time to catch serial killers. The show received critical acclaim for its visually appealing cinematography, strong character development, and an unsettling yet absorbing atmosphere.
Read More: Shows Like Fargo