In Netflix's 'Virgin River,' Mel Monroe, a nurse practitioner from Los Angeles, moves to the eponymous small town following a tragic car accident that killed her husband, Mark. As the show progresses, Mel finds a new beginning with Jack Sheridan and the town's close-knit community that offers her a sense of belonging. As we learn more about the other residents, we begin to realize that Virgin River has been a safe escape from the past for numerous other characters, like Paige Lassiter.
Paige, the owner of Paige's Bakeaway, a local bakery truck, lives in the town with her son, Christopher, and has been in and out of the show's narrative since the first season. Although her presence significantly dims in seasons 3 and 4, the latter sees a crucial development in Paige's storyline revolving around her abusive ex, Wes. Given her turbulent appearance throughout the show, fans are bound to wonder what the fifth season means for her character's fate within the series. Let's find out! SPOILERS AHEAD!
Did Paige Leave Virgin River?
Since the first season, Paige's character infuses the show with an engaging and intense storyline that helps highlight the importance of safe spaces and provides a relevant message about domestic abuse. However, as the story progresses, her character continues to fade out of the central narrative. Nevertheless, given her romantic subplot with John "Preacher" Middleton, Jack's close Marine friend, Paige's storyline remains interconnected with Precher's.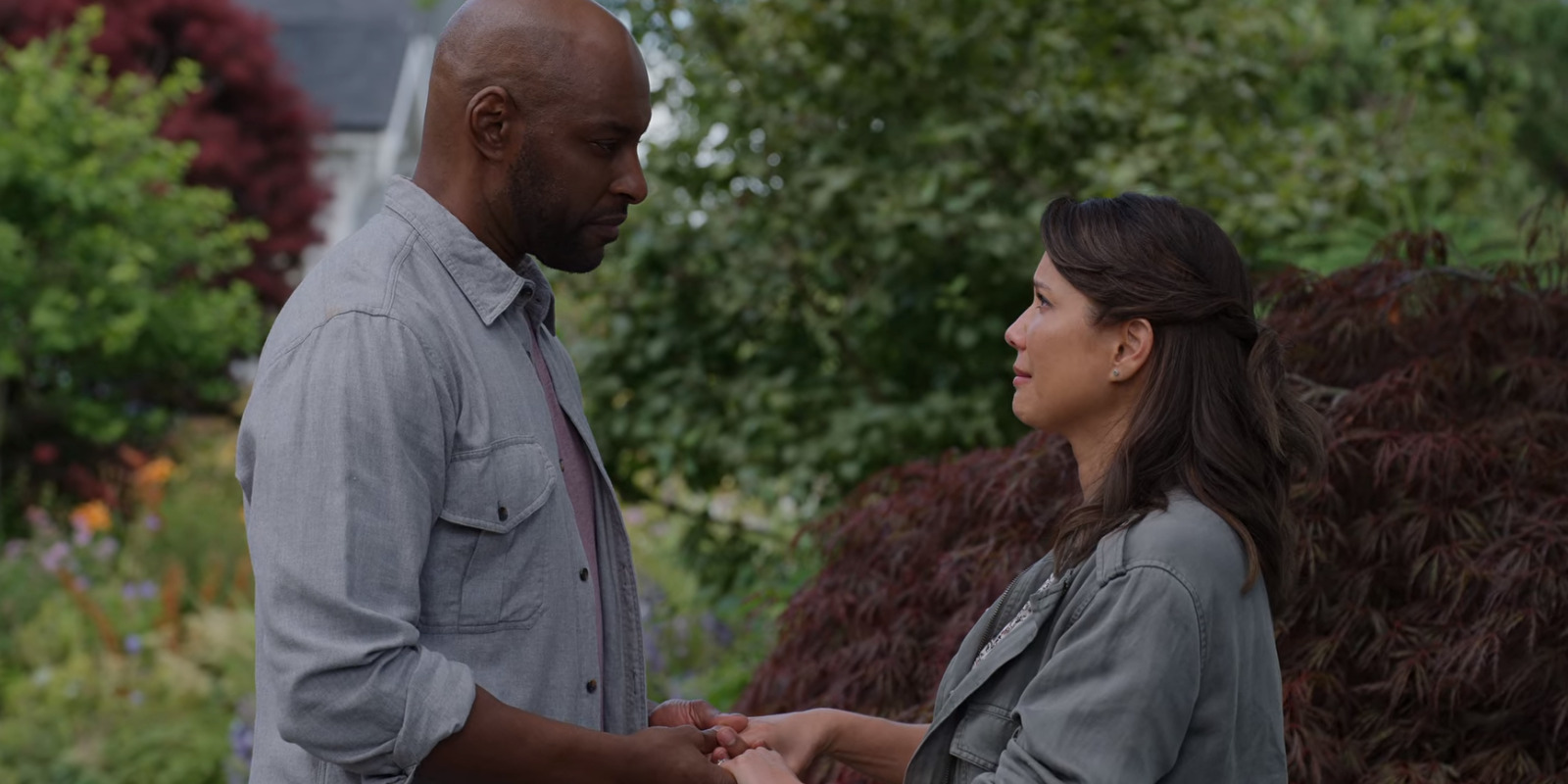 Prior to the show's first season, a woman named Michelle Logan arrived in town with her son and assumed a different identity, Paige and Christopher Lassiter. Paige was in an abusive marriage with Wes, a cop, who framed her for domestic violence to escape his own crimes. As a result, Paige had to run away from home with her son to escape her husband's clutches. Although Michelle, now Paige, finds relative peace in the town, her past catches up to her when Wes tracks her down and arrives at her doorstep.
As such, an altercation ensues, in which Paige pushes Wes down the stairs, and the impact kills the man. Afterward, Preacher, Paige's close friend, helps her hide the body and leave the town to escape suspicion for Wes' murder. Thus starts Paige's rocky presence in the narrative. In season 3, due to certain complications, Paige sends her son Christopher to live with Preacher. However, the kid ends up being kidnapped by his father's twin brother, Vince, who comes to Virgin River to prove Paige's involvement in Wes' death.
The entire storyline ends with Paige exchanging places with Christopher to ensure her son's safety. This season starts with a resolution to that storyline after Preacher finds Paige and Vince in a cabin and saves the former. Following a scuffle, Preacher knocks Vince out, and the latter gets arrested by the cops. Even though he tries to assert that Paige and Preacher are behind his brother's death, his word is ignored, thanks to LAPD cop Mike, who is Preacher's friend.
As such, this conclusion brings freedom for Paige and Christopher, ensuring that they no longer have to be on the run. Although Virgin River was supposed to be a safe escape for Paige in the beginning, she realizes she can no longer feel safe in the town after everything that has happened with Wes and Vince. Even though Preacher and her attempt to give their relationship a try, they soon realize it's futile since Paige cannot stay at Virgin River.
Therefore, after a simple appearance in the first episode, Paige and Christopher take their leave from the town and presumably the show as well. Considering Paige's pre-existing volatile presence as a recurring character, the goodbye between her and Preacher in season 5 feels final.
Did Lexa Doig Leave Virgin River?
Over the years, there has been some conversation about Lexa Doig's inconsistent involvement in the show. Some people have speculated that the actress may have formed a disconnect from the show after her real-life husband, Michael Shanks, was recast with Steve Bacic for the role of Wes.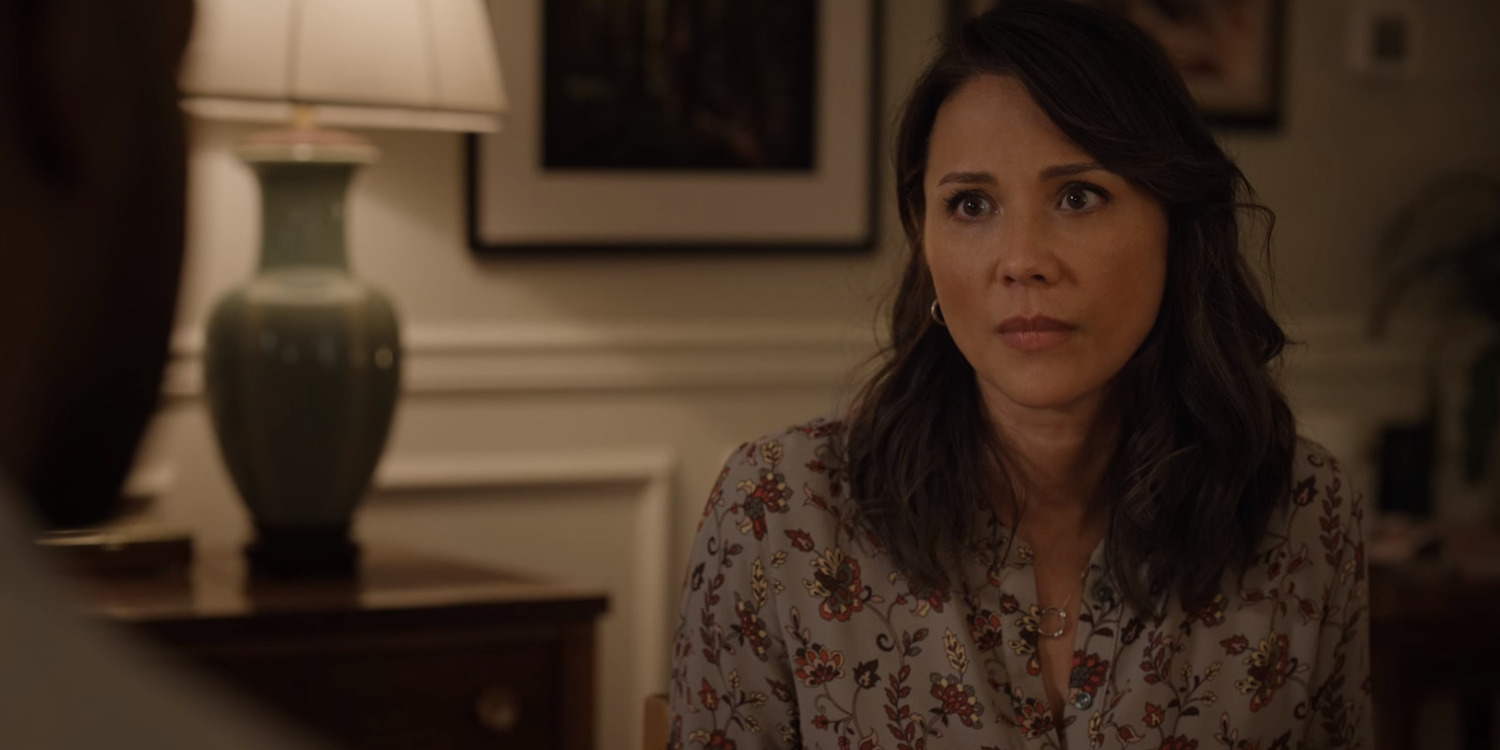 Nevertheless, these presumptions were never backed by any credible source. As such, there's no reason to make assumptions about Doig's professional relationship with the showrunners and its effect on the possibility of her returning to 'Virgin River.' Although Paige has bid the town farewell, a new twist near the end of the season may force her to return. While the firefighters still deal with the aftermath of the wildfire near town, they uncover a body in the woods.
After hearing about the news, Preacher realizes the body belongs to Wes. Consequently, it won't be far-fetched to assume Paige might return to see the end of that plot line. Ultimately, Lex Doig's departure from 'Virgin River' is final for now, but the possibility of her return is always open.
Read More: What Happened to Ricky? Did Grayson Gurnsey Leave Virgin River?