If Christmas is here, can Santa Claus movies be far behind? All streamers are gearing up to put their viewers in the holiday mood with excellent additions of holiday movies that usually revolve around Christmas cheer, giving gifts, love, hope, and of course, Santa Claus himself. Disney+, which is entering the market at the perfect time, has its own offering in the form of 'Noelle'. The fantasy adventure comedy comes from Marc Lawrence and promises to show Santa Claus' family in a completely new way.
Instead of focusing on the adventures of perhaps one of the most popular characters in the world, 'Noelle' decides to tell a tale of female courage while looking at Santa's legacy. The plot picks up at a time when Kris Kringle plans to retire as Santa, and pass the reigns to his son Nick, who begins to fold under the pressure. Noelle, Kris' daughter, convinces Nick to take the weekend off to blow off some steam. However, Nick ends up abandoning the job completely, forcing Noelle to leave her home in the North Pole for the first time to track down her brother and convince him to return. Gabriel, their ill-prepared cousin, takes control in the meanwhile and comes up with the visionary and potentially disastrous idea of trying to turn Santa's workshop into an online delivery service.
Noelle Filming Locations
Naturally, you can understand that most of the adventures in 'Noelle' take place outside the North Pole, so you might be wondering where the movie has been filmed. Well, we are here to answer your questions, even if Disney chooses to be notoriously silent about details of the shooting locations.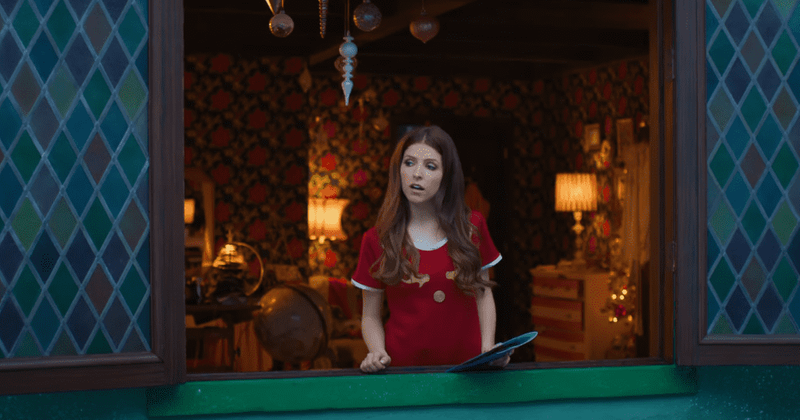 Vancouver and Whistler, British Columbia:
The principal photography for the project took place in Vancouver, British Columbia, with some shooting taking place at the Saint James Music Academy in Vancouver. Though, the majority of the shooting took place in Whistler. For those who don't know, Whistler is one of the premiere ski destinations in North America. It turns into a white fairyland during winters and as you can see in the film, the scenery all around is spectacular.
Woodstock, Georgia and Arizona:
In case, you are disappointed that the film was not shot in the US, don't be! A significant portion of the film was also shot in the US. In one of the sequences, 'Noelle', the titular character, crashes into a mall, while attempting to get her brother back. This mall might look like an Arizona mall but is actually The Outlets Shoppes, located at Woodstock, Georgia. Reports suggest that the crew redecorated the storefronts to reflect Christmas time, apologizing for the new look which they said was for a 'temporary event'.
In another scene, a sleigh is seen swooshing over the Grand Canyon, which of course means some parts of the film was also shot in Arizona. But that is not just the only clue to Arizona playing a major role in the setting of 'Noelle'. Chase Field and the Phoenix skyline are also pretty evident in the film. Moreover, some of the other clues include the Mini Stack, which is the convergence of freeways in Arizona, and a view from what seems to be the top of South Mountain.
While these clues might have remained unsubstantiated, diligent reports have managed to back them up with facts. Philip Bradstock, a spokesperson from the City of Phoenix Film Office, confirmed that crews associated with 'Noelle' were officially in Phoenix for a few days as they were filming the exterior shots of the movie.
That being said, there is a major caveat. Arizona is not listed officially as a filming location, unlike Woodstock or Vancouver, with Anna Kendrick, who plays Noelle, being spotted at the latter location. Moreover, since Arizona only appears in the establishing shots, that is, shots that set up a movie's scene, it is questionable if the two leading stars of the film actually shot in Arizona. One should also take into account that Arizona does not offer financial incentives or tax credits to major studios, so they would be better off filming elsewhere.
Cinephiles might be interested in knowing Alfred Hitchcock's 'Psycho' also had certain scenes in Phoenix, though Hitchcock himself never went there during the filming process. Being a Disney movie, 'Noelle' does not shy away from computer-generated effects either, so the shots of Arizona could well be combined with other locations where the action actually takes place.
To summarize, 'Noelle' seems to have filmed major portions in British Columbia and Georgia, but from what we have gleaned, some parts were also filmed in Arizona.
'Noelle' arrived on Disney+ on November 12, 2019, and stars Bill Hader and Shirley McLaine, apart from Kendrick.
Read More: Best Movies on Disney Plus