'The Cable Guy' is a 1996 comedy-drama movie that centers on an unlikely friendship that soon falls apart. It begins when Steven moves into his apartment to take a break from his relationship and meets Chip, the new cable guy. The latter offers free cable to him to start a friendship, and his plan succeeds. However, there is something off with the cable guy, and his new friend catches onto him.
Steven abandons Chip, so he sets out to get revenge and torment the one who rejected him. Ben Stiller adds a dark and quirky tone to his hilarious directorial by using muted and shadowy locations to create an unsettling atmosphere. So, if you are eager to know about all the places utilized as a backdrop in this rib-tickling black comedy movie, we've got you covered.
The Cable Guy Filming Locations
'The Cable Guy' was filmed entirely in California, mainly in Los Angeles and Orange counties. The principal photography for the Jim Carrey starrer commenced on November 27, 1995, and wrapped up on March 8, 1996. So, without any further ado, let's look at the specific sites that can be spotted in the comedy movie!
Los Angeles County, California
The team filmed many of the pivotal sequences in Los Angeles County, one of California's most developed and populated regions. Usually, filmmakers are drawn here due to the tax incentives, top-notch production facilities, and large pool of talented actors, directors, and other professionals. Long Beach is a port city here and significantly contributes to the region's economy. The historic RMS Queen Mary at 1126 Queens Highway was included in a few scenes due to its opulent and eye-catching exteriors.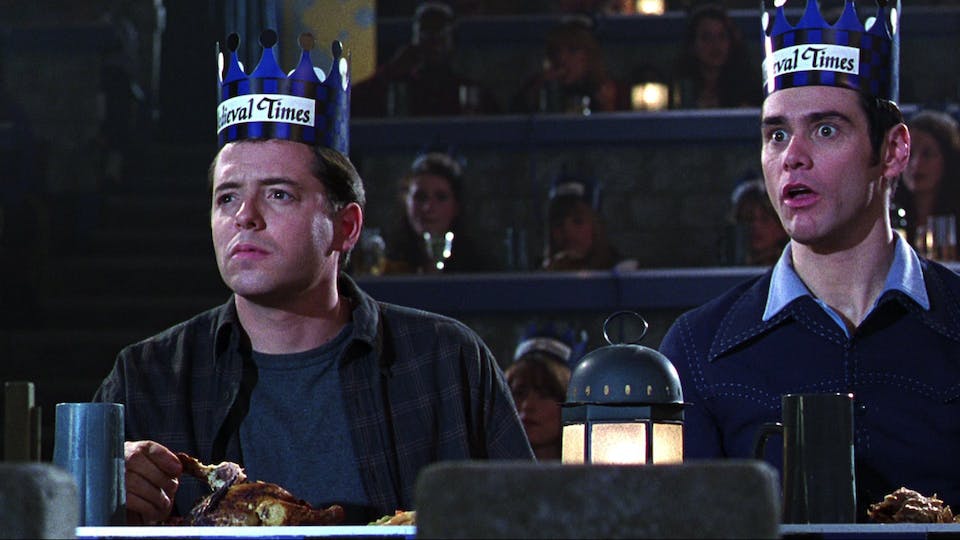 In addition, the adjacent Spruce Goose Hangar was utilized as a film studio to recreate Chip's giant satellite dish. The remaining portions involving the satellite dish were shot on a set built in Angeles National Forest in the San Gabriel Mountains and Sierra Pelona Mountains. Pasadena is another city that served as a shooting location for the Matthew Broderick movie. It is home to renowned institutions such as Caltech, JPL, and Pasadena City College.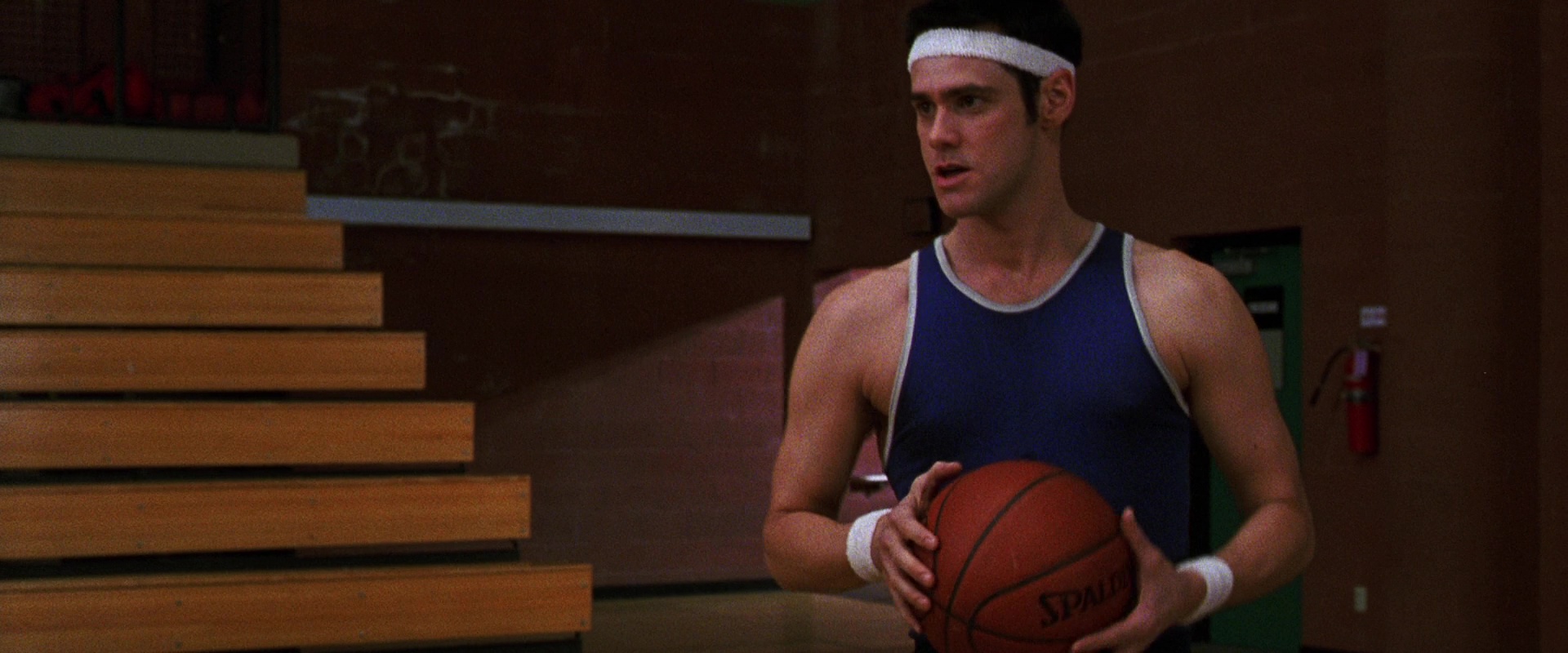 Moreover, the team set up camp in the city of Los Angeles, the birthplace of the nation's film and TV industry, which offers a vibrant nightlife and numerous opportunities. You must visit the City of Angels for tourist sites like Santa Monica Pier, Venice Beach, The Broad, and Sunset Strip. The basketball court and gym interior scenes were all filmed in Carson, a city known for its diverse sports and entertainment venues. The Dignity Health Sports Park is a notable landmark that acts as a multi-purpose stadium and serves various professional sports teams.

Lastly, Culver City was also a backdrop, recognized for historic movie studios, theatres, and retro hotels. The Sony Pictures Studio is a prominent film studio located here where multiple popular projects are produced. A few scenes of 'The Cable Guy' were recorded in this studio at 10202 West Washington Boulevard. 'Ant-Man and the Wasp: Quantumania' and ' Everything Everywhere All at Once' are two other comedies that were shot here.
Orange County, California

Some movie segments were lensed in Orange County, known for popular attractions like Disneyland, Knott's Berry Farm, and Newport Beach, which draw thousands of tourists annually. One of its famous cities is Buena Park, with multiple parks and recreational areas. In this lively city, the cast and crew shot the fight sequence between Chip and Steven at the Medieval Times Dinner and Tournament. It is a fun dining and leisure arena with horsemanship, jousting, and other sports facilities. It has the aesthetics of an old and classic era but all the modern amenities and is located at 7662 Beach Boulevard. Apart from 'The Cable Guy,' you might spot some of Orange County in other comedy movies like 'Ant-Man' and 'Knocked Up.'
Read More: Best Comedy Movies of the 1990s