Written and directed by Judd Apatow, 'This Is 40' is advanced as a somewhat sequel to Apatow's 2007 directorial 'Knocked Up' as is set five years after the events of the latter. It follows Pete (Paul Rudd) and Debbie (Leslie Mann) as they strive to navigate the trials and tribulations of their relationship with each other and their kids, all while gearing up for their respective 40th birthdays. The beauty of the romantic comedy is that it explores the themes of parenting, adulthood, and growing up in general through compelling performances and crisp writing that spices up everyday conflicts to keep you entertained.
Pete and Debbie are two relatable characters with sort of average circumstances who get on each other's nerves everywhere they go but still look out for each other and have their wholesome moments. Their relationship is like a tumbleweed that changes its course with the surroundings. If you are also slightly interested in couple dynamics, learning the effect of locations on it might be interesting. Here's everything you need to know about the places where the 2012 film was shot!
This is 40 Filming Locations
'This Is 40' was filmed entirely in the western state of California, particularly in and around Los Angeles County, which is the most populated county in the country. The sprawling Southern Californian city of Los Angeles, Brentwood, Santa Monica, and Rancho Palos Verdes specifically served as the shooting sites for the romantic comedy film. The production team carried out the filming from mid to late 2011. The filming started on September 20, 2011, and the movie was released on December 21, 2021, so it took them more than a year to complete the process.
The entire movie was shot in California. Like Pete's almost dead record label, Unfiltered Records, is just a few steps away from the bar shown in Bad Santa (2003). It's located on a mile-long street called 1118 Abbot Kinney Blvd with shops and restaurants in Venice, California. Pete's family home, which resembles most suburban houses, is from 12718 Valley Spring Ln in Studio City, California. But these places had a short screen time, so let's take a look at the more notable locations where the movie was taped!
Brentwood, California
Most of 'This Is 40' was shot inside a beautiful house in Brentwood, an affluent neighborhood located in the heart of the Westside region of Los Angeles in LA County. All the arguments, bickering, hilarious and awkward sequences between the couple occur inside this property at 531 North Bristol Avenue in the neighborhood.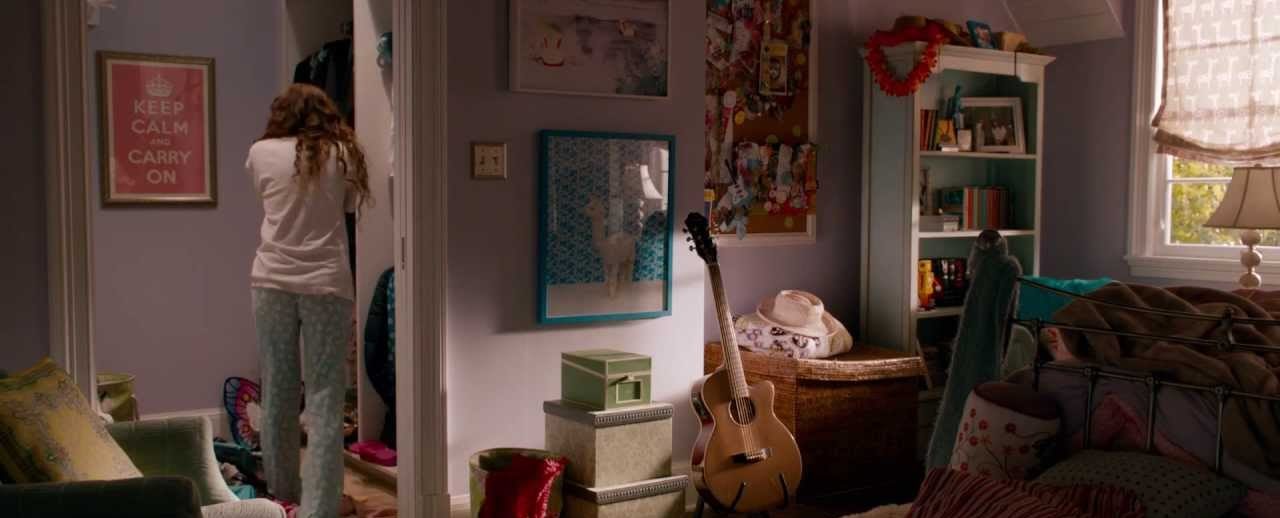 The house originally belonged to producer Bryan Zuriff, located east of the San Francisco Bay Area. Their home is quite luxurious, but unfortunately, the family has to put it up for sale when their finances run low. You can see the family slowly being stripped down from their luxuries and preparing for what's to come.
Apatow had trouble finding the perfect house, but her sister-in-law came to the rescue, as said in one of her interviews. "My sister-in-law is Giuliana Rancic, and in Knocked Up, Katherine Heigl played a character like her, and they went to E! to scout. The producers couldn't find a house, and Giuliana was like, 'You should call my brother-in-law".
Shortly after the movie was released, people started sending emails to enquire about the house. The audience adored the place and felt like it was one of the standout elements in the movie. Even Leslie Pope, the Oscar-nominated set decorator said, "It's gotten quite a response," and commented about its popularity.
Rancho Palos Verdes, California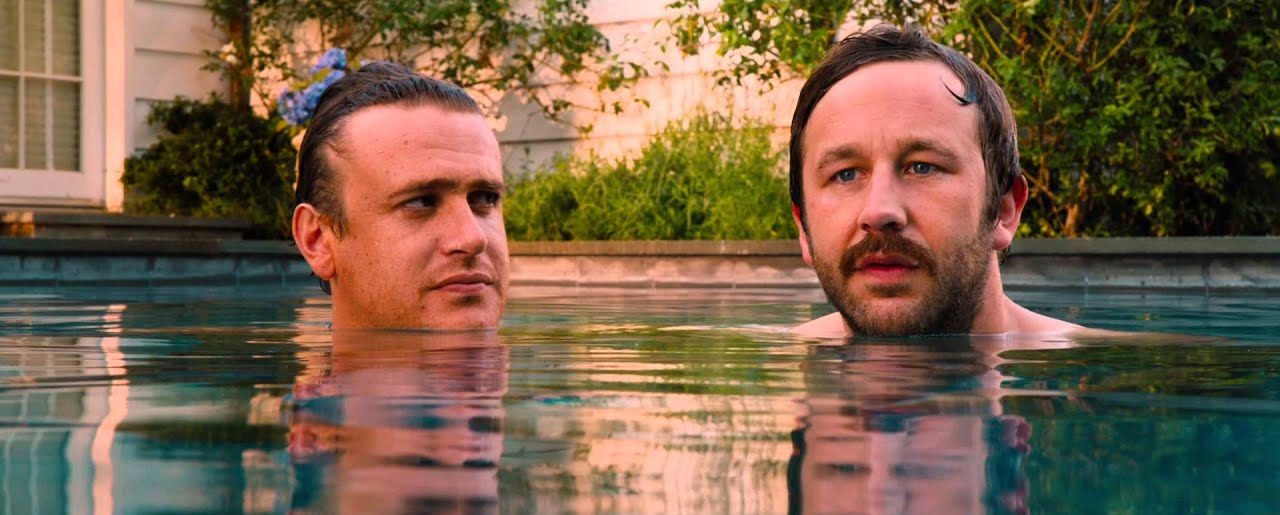 Amidst a financial crisis, Pete and Debbie go for a mini-vacation to get high. But this is where they get the time and space to step back and look at the problem from a different angle, even for a short-lived moment. Every couple needs a break from their mundane lives and responsibilities every once in a while. If a short vacation helps untangle their relationship problems, what's the harm? In the film, being away from home somehow brings out the best in the pair. Plus, who would fight at a place like Terranea Resort, surrounded by vast spreads of the blue ocean and located at Palos Verdes Peninsula?
Located at 100 Terranea Way in the coastal city of Rancho Palos Verdes in Los Angeles County, the oceanfront resort served as the filming site for the scenes set in the family's vacation property. The 5-star hotel is an opulent and luxurious hideaway that offers spectacular vistas and facilities where one can seldom think about their life's problems and just put their mind at ease.
Santa Monica, California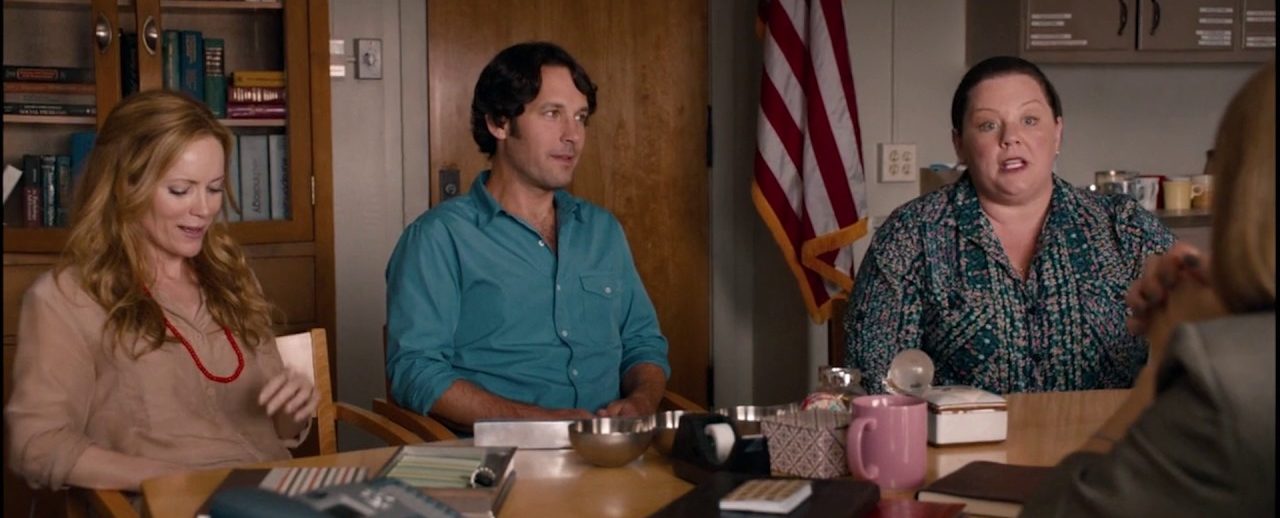 No matter how much a pair bickers and fights, they stand strong and united when it comes to their children. Debbie and Pete do the same in a hilarious sequence at their daughter's school involving Catherine (Melissa McCarthy), a confrontational mother who wants to bad mouth Debbie in front of Pete for standing up to their daughter. Pete immediately shuts her down, and the matter is escalated to the principal. These sequences were shot at the Canyon Elementary School at 421 Entrada Drive in Santa Monica.
Read More: Movies Like Knocked Up