The eleventh season of NBC's action series 'Chicago Fire' follows another eventful period of Firehouse 51. The arrival of Sam Carver shakes the firehouse initially but he succeeds in proving his worth and commitment to the station in no time. Carver, however, gets into trouble when he handles a City employee during an emergency intervention, paving the way for Emma Jacobs' return to the firehouse. While the firefighters and paramedics of the station treat her coldly, Violet doesn't stop herself from confronting her. If the new viewers of the action drama are eager to know more about Emma and Violet's enmity towards her, here's what we can share about the same! SPOILERS AHEAD.
Who is Emma?
Emma Jacobs is a paramedic who works at Firehouse 51 when Sylvie Brett leaves the station temporarily. During her early days as a new addition to the station, Emma is an enthusiastic paramedic who partners up with Violet. Their professional relationship changes when Emma tries to undercut Violet during an emergency intervention. After joining Firehouse 51 temporarily, she starts to aspire to stay at the place permanently, which makes her consider Violet as her competitor. She realizes that she cannot be a part of the station's future as long as Violet is working at the place.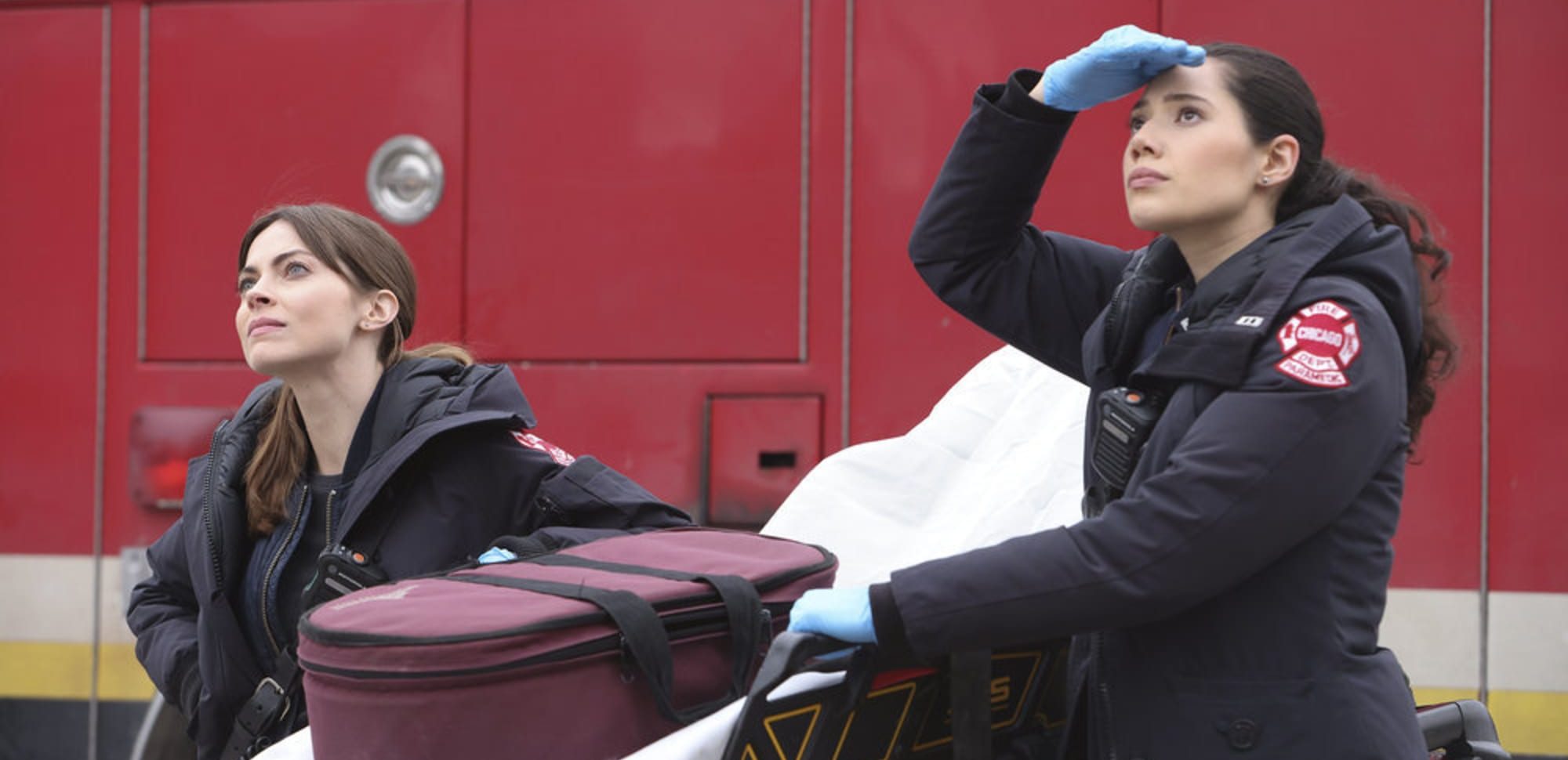 Meanwhile, Emma comes to know about Violet and Chief Evan Hawkins' secret relationship. She threatens to expose their relationship and get Violet fired if Hawkins doesn't transfer his partner out of Firehouse 51 for her to get appointed at the place permanently. Hawkins, fearing the possibility of Violet getting fired, gets transferred to protect his girlfriend. Meanwhile, Emma abandons her colleagues during an emergency intervention, which results in her getting fired. By that time, Sylvie returns to Firehouse 51 and continues her old career. Unfortunately, Emma getting fired isn't the end of her viciousness. In the eleventh season of the show, she returns to Firehouse 51 as an IAD officer of the CFD.
When Emma attempts to talk to her former colleagues as a friend, Violet confronts her about her wrongdoing. According to co-creator Derek Haas, Violet's confrontation will have severe consequences. "After [Emma] returned, we should have just accepted that she was part of internal affairs now and tried not to mess with her. But that's not what Violet does," Haas told NBC Insider. "Violet pokes the wrong bear, and now that bear has teeth and claws more than she had before. And it's 'gonna be a pretty gruesome mauling that's 'gonna happen at Firehouse 51," he added.
Who Plays Emma?
Caitlin Carver, known for her performance as Becca in 'Paper Towns,' plays Emma Jacobs in 'Chicago Fire.' Born on March 31, 1992, in Monrovia, Alabama, Caitlin's career in television started as a dancer with uncredited appearances in 'Glee,' 'Nashville,' 'Parks and Recreation,' etc. In 2013, she joined the cast of 'Hit the Floor,' appearing in eleven episodes of the drama series. In 'Paper Towns,' the actress plays Becca, co-protagonist Margo Roth Spiegelman's former friend-turned-nemesis. She plays Hayley Heinz in 'The Fosters,' appearing in thirteen episodes.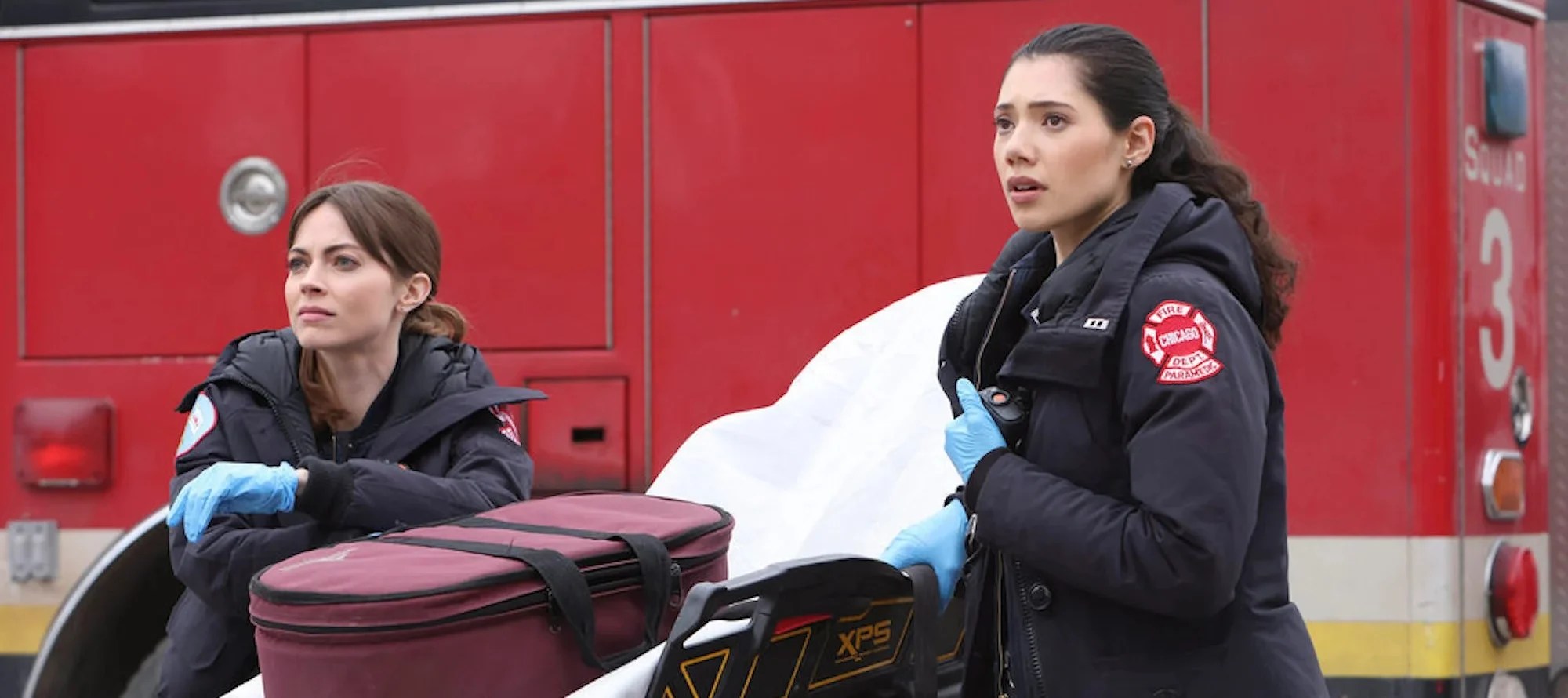 Caitlin delivers another impressive performance in 'I, Tonya' as Nancy Kerrigan, Tonya Harding's skating rival. In Netflix's comedy-drama series 'Dear White People,' she plays Muffy Tuttle. The actress' other credits include 'The Rookie,' 'S. W. A. T.,' 'Freakish,' 'Timeless,' 'NCIS,' 'Heroes Reborn,' 'Stalker,' etc. As a professional dancer, Caitlin had performed with several renowned artists including Beyoncé, Ne-Yo, and Pitbull.
Read More: Did Heidi Grace Engerman's Tracy Leave Chicago Fire?