The sixth season of FOX's medical series 'The Resident' depicts the emotional conflicts of Billie Sutton, who struggles to open up about her feelings for Conrad Hawkins to him. While attending Kit Voss and Randolph Bell's wedding, Billie and Conrad end up dancing together, which paves the way for the latter's realization that they have feelings for each. Still, Conrad decides to continue his relationship with Kincaid "Cade" Sullivan, which leads Billie to James Yamada. As one of the new additions to Chastain Park Memorial Hospital, Yamada plays an integral part in the narrative of the current season. If you are intrigued by the character, here's everything you need to know about him! SPOILERS AHEAD.
Who is James Yamada?
James Yamada is an interventional cardiologist who joins Chastain after moving from Boston. Yamada was one of the interns of Leonard Perry, who made astounding discoveries and diagnoses in the field of cardiology. In the eleventh episode of the season, Perry, also a Nobel laureate, gets admitted to Chastain with a heart condition and demands the consultation of Yamada. The episode makes it clear that he was one of the favorite students of the globally-renowned cardiologist, which is a testament to his talent and resilience as a doctor.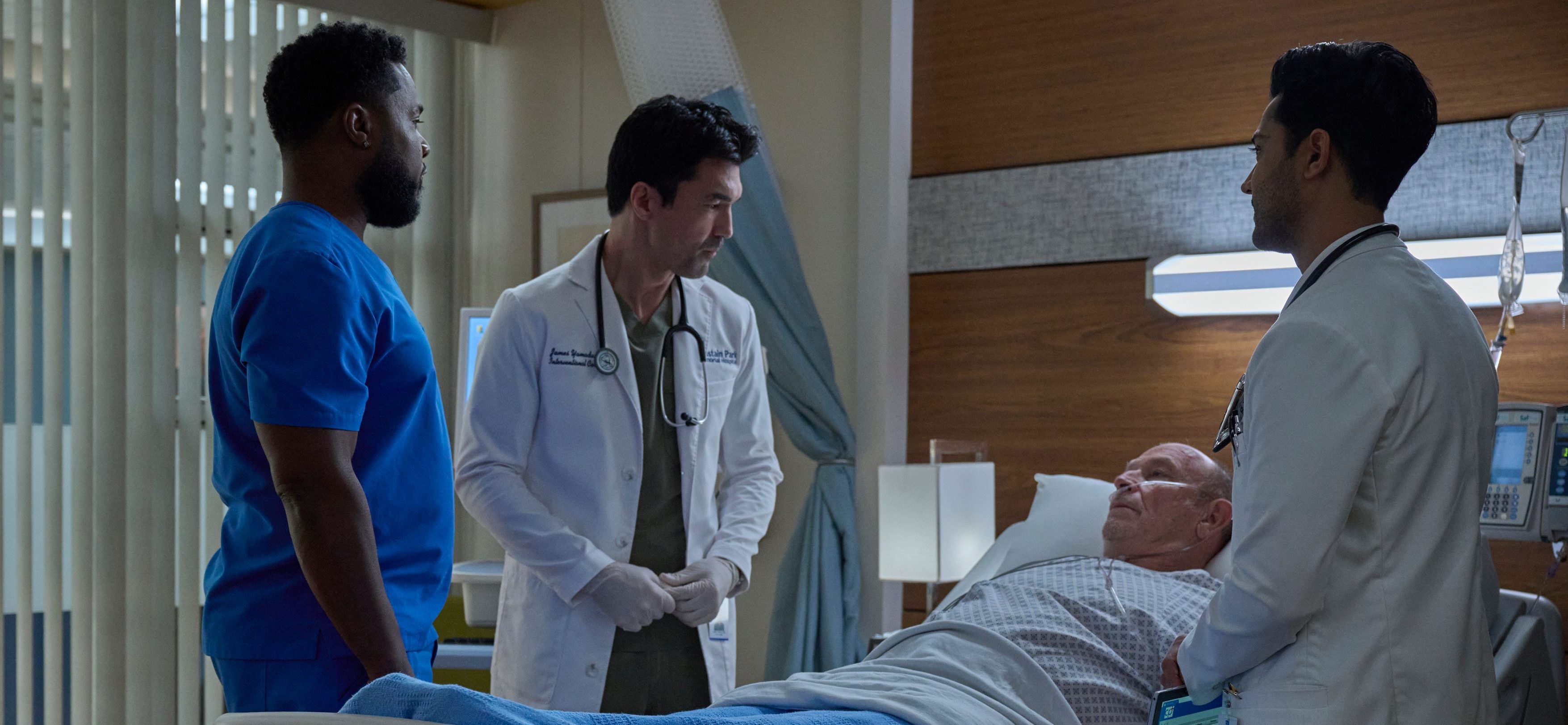 Soon after joining Chastain, Yamada dates Billie Sutton. When Conrad tells her that he is happy with Cade in the seventh episode of the season, she considers going out with the cardiologist, seemingly to distract herself from the pain unintentionally inflicted by Conrad. Yamada showcases his reputation by getting a renowned restaurant's reservations, which is harder than getting tickets to Superbowl. Yamada approaches his patients unflinchingly and always trusts his instincts and experience. In the tenth episode of the season, he treats Kyle Nevin following his understanding even when August Jeremiah "AJ/The Raptor" Austin disputes the same.
Yamada and Billie break up in the eleventh episode of the season. When Billie reveals his feelings for Conrad to the cardiologist, he understands her and deals with the predicament maturely. He later joins Cade to have a drink so that they don't have to spend one of the worst nights of their lives alone. In the upcoming episodes of the season, we can expect Yamada to form a strong bond with Cade as they can help each other to overcome the pain caused by their breakups. It wouldn't be a surprise if Yamada's charm convinces Cade to go out with him as well.
Who Plays James Yamada?
Ian Anthony Dale, known for his performance as Kazuya Mishima in 'Tekken' and Adam Noshimuri in CBS' police procedural series 'Hawaii Five-0,' plays James Yamada. Born on July 3, 1978, in Saint Paul, Minnesota, Dale is the son of Jack Dale, a former professional ice hockey player. He studied stage and theatre while attending St. Mary's University in Winona, Minnesota. The actor made his television debut with FOX's crime series 'Fastlane' and was a part of the guest cast of several renowned shows such as 'Angel,' 'JAG,' 'Las Vegas,' 'Hawaii,' etc. During the early years of his career, he also landed roles in 'Mr. 3000,' 'The Bucket List,' 'The Hangover,' etc.
Dale appears in five episodes of The WB's fantasy series 'Charmed.' He eventually became a main cast member of 'Surface' and 'Day Break.' In NBC's 'The Event,' Dale plays Agent Simon Lee. His breakthrough performance comes in 'Hawaii Five-0,' in which he plays Adam Noshimuri, a member of the Five-0 Task Force. The actor was part of the main cast of TNT's crime drama 'Murder in the First' and CBS' suspense series 'Salvation.' In the eleventh season of 'The Walking Dead,' Dale plays Tomi as well. His other credits include 'Criminal Minds,' 'Without a Trace,' 'CSI: Crime Scene Investigation,' 'The Mentalist,' etc.
Read More: Why Did Trevor Leave The Resident? Where is Miles Fowler Now?