At fifteen, Kara Robinson displayed exemplary courage and intelligence when she escaped her abductor after being held captive and sexually assaulted for eighteen hours. Not just did she help the police identify him and his other victims, but she also dedicated her life to helping out other child victims and survivors like herself. Lifetime's thriller movie 'The Girl Who Escaped: The Kara Robinson Story' authentically depicts Kara's story and has garnered a lot of love and praise from the audience. Naturally, the audience is curious to learn about her family, including her husband and kids. If you are eager to know the same, let's find out together!
Kara Robinson's Early Life and Background
Born in September 1986 to Debra Johnson and Ron Robinson, Kara Robinson spent her growing years in Columbia, South Carolina. On June 24, 2002, the 15-year-old was alone in her friend's yard when serial killer Richard Evonitz abducted her at gunpoint and drove her in a storage bin to his apartment. After tying her hands and feet and gagging her, he repeatedly raped her for the next eighteen hours and forced her to smoke marijuana. Luckily, Kara used her presence of mind to note Richard's details mentally and even won his trust by pretending to be friendly.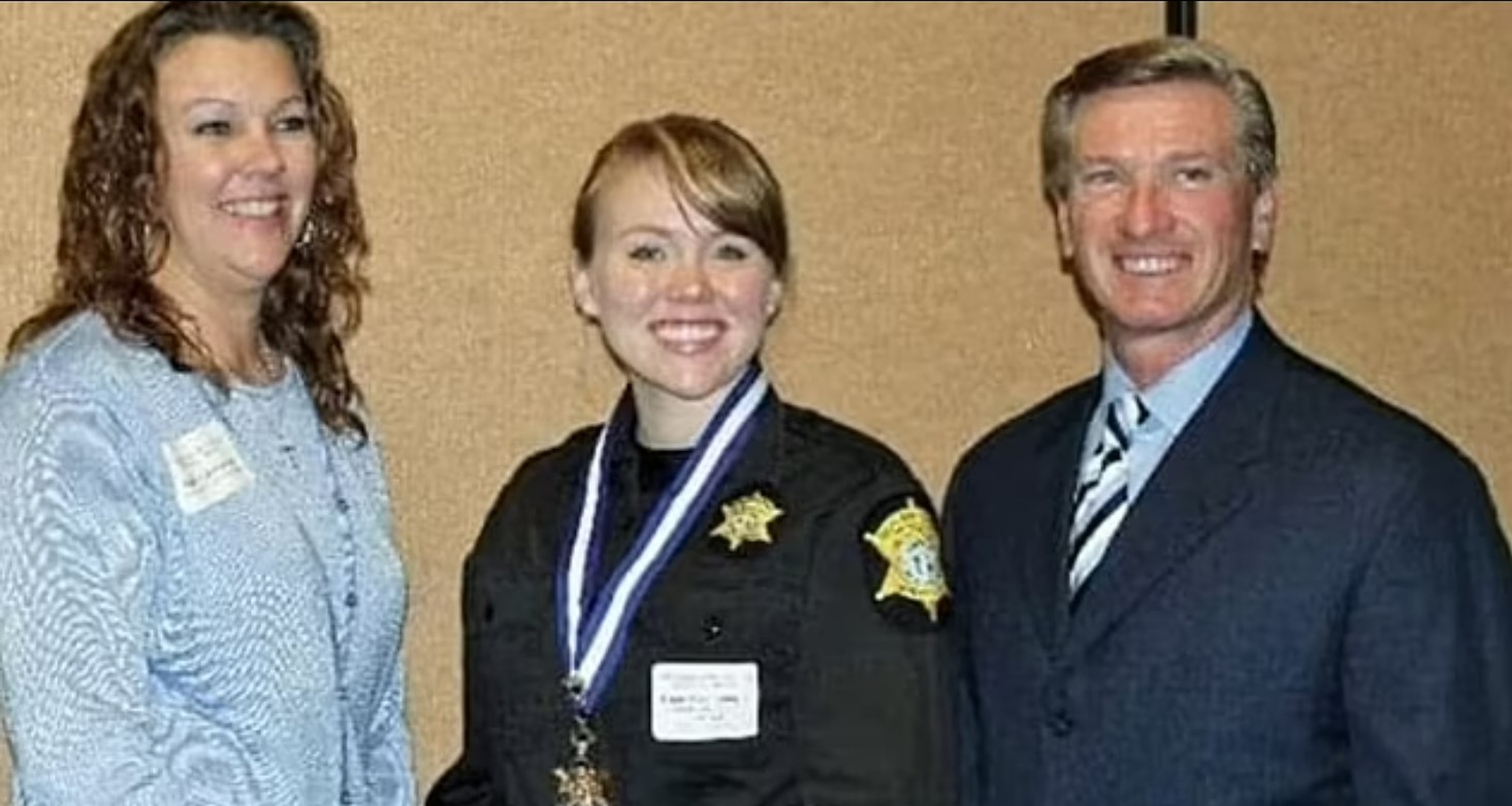 Once Richard fell asleep, Kara somehow untied herself and escaped, reaching the police station with the help of two kind men outside the apartment. Thanks to the teenager's assistance and sharp memory, the police could profile him and discover that he had previously abducted and murdered three young girls in the 90s. Although Richard fled his apartment, the detectives traced him to Florida, where he fatally shot himself after a lengthy car chase. On the other hand, Kara was rewarded for her bravery and allowed to meet the victims' families.
Alongside schooling, the 15-year-old took up a summer job at the Richland County Sheriff's Department, where she did administrative work. Later, Kara graduated with a Bachelor's Degree in Psychology from the University of South Carolina and joined the South Carolina Criminal Justice Academy. She joined the sheriff's department as a Deputy Sheriff in 2009 and worked with law enforcement officials for almost five years. A school resource officer, a sex crime and child abuse investigator, and a victim's advocate are some of Kara's roles during her stint with the police department.
Once Kara left her police job in 2013, she became a full-time Keynote Speaker and Social Media Influencer, using her social media platform to raise awareness about sexual abuse. For the past several years, she has been creating informative content to give a voice to survivors and has been pushing for better media representation and legal aid for victims of abuse. Kara was featured in the 2021 documentary 'Escaping Captivity: The Kara Robinson Story' and played a crucial role in developing the Lifetime movie. In addition, she is the host of a successful podcast and is working on a book about her experiences.
Kara Robinson's Husband and Kids
In April 2011, Kara married Joseph "Joe" Chamberlain, whom she met while working in law enforcement. He is seemingly a police officer himself, and they took an instant liking to one another. The couple had a beautiful beach wedding in St. Lucia, surrounded by friends and family, before settling together in South Carolina. Kara and Joe have two sons together named Colton and Carter. Interestingly, Joe's former K-9 partner, Baz, was also a beloved pet for the family for several years till he died at 15 in 2022.
Kara left the Richland County Sheriff's Department in 2013 when her elder child, Colton, was born and became a hands-on mom to both her sons. She and Joe celebrated their 11th wedding anniversary in April 2022, and she penned a heartfelt note for him on Instagram. Kara praised her husband for his persevering nature, keeping her grounded, and being her companion in all her endeavors.
Furthermore, the couple embarked on a new chapter in their lives when they sold their beautiful South Carolina home in July 2022. The same year, Kara and Joe adopted an adorable Belgian Malinois dog named Ty. The couple and their sons currently live and travel in an RV and have chosen to homeschool the boys. Though Kara's husband and sons prefer to lead a private life, she never fails to express her love and gratitude for them, considering them her biggest support system.
Read More: Sofia Silva Murder: How Did She Die? Who Killed Her?