In the seventh episode of Paramount+'s Western series '1923' season 1, Spencer Dutton and his wife Alexandra AKA Alex arrive in Italy as they continue their journey to Montana for the World War I veteran to reunite with his family. While the couple spends their time together at an Italian port before boarding RMS Majestic, they encounter Young Arthur, Alex's ex-fiancé. In the eighth episode, Spencer and Alex board the same ship Arthur and his family board to travel to London, which paves the way for a life-threatening encounter between Alex's former and current partners. If you are intrigued to know more about Arthur and what happens to him, let us share what we know! SPOILERS AHEAD.
Who Plays Arthur?
Young Arthur is the son of the Earl of Sussex, who are part of the British Royal family. Alex meets Spencer while she is engaged to Arthur, who lacks a sense of identity. He is a typical Royal blood who leads a predictable life, which leads Alex to elope with Spencer. After his fiancée's elopement, Arthur gets immersed in humiliation. When he meets Alex and Spencer in Italy, he gets infuriated and desires revenge. He is impulsive and quick-tempered and doesn't have the maturity to think about the consequences of his actions. When his emotions and ego are threatened, he retaliates using the authority of his Royal title.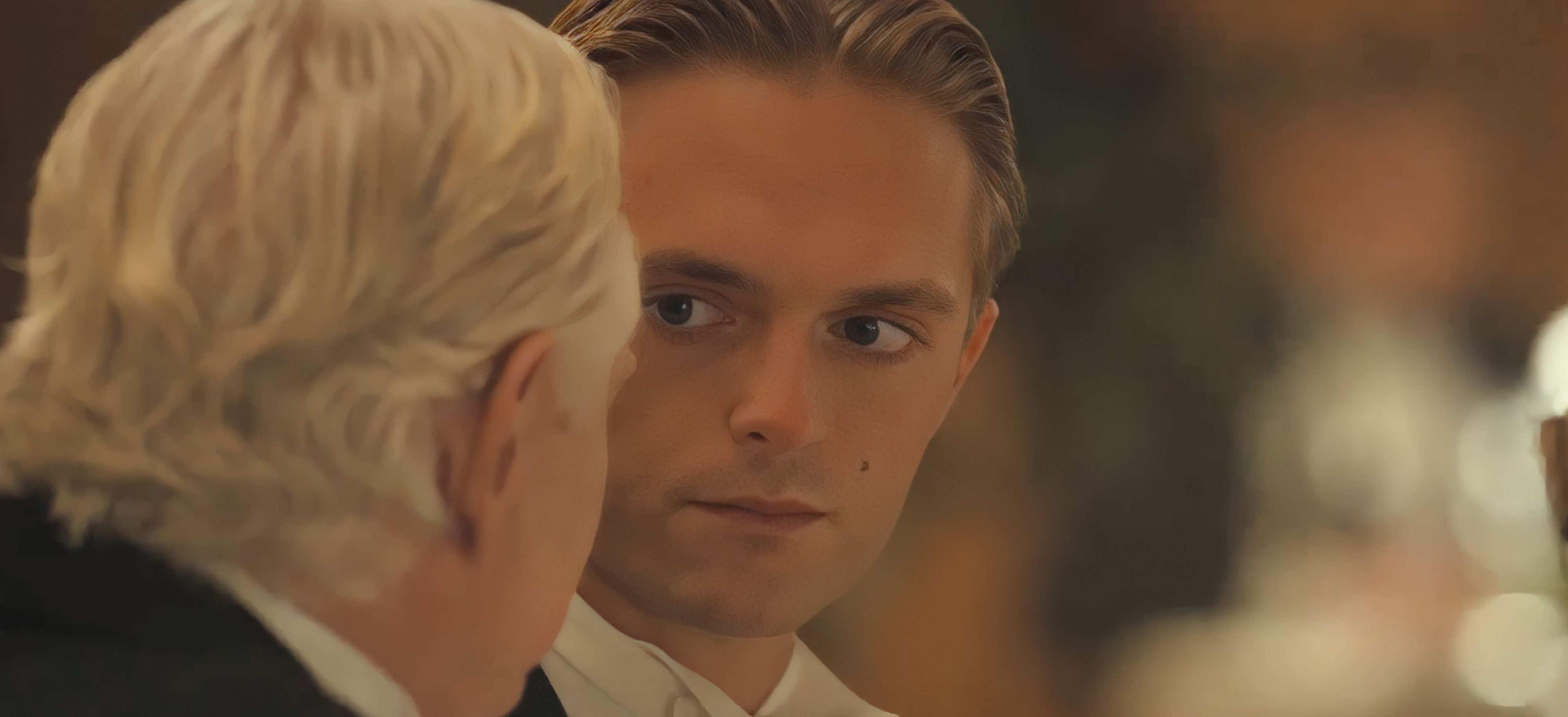 Rafe Soule, who portrays Zach in 'Goodbye Honey,' plays Young Arthur in '1923.' The South African-American artist attended the Lee Strasberg Theatre and Film Institute, located in New York City, before becoming a professional actor. During his time at the drama school, Soule played leads in plays by William Shakespeare, Tennessee Williams, and Clifford Odets. The actor made his debut in the feature film 'Menagerie.' He also appears in shorts such as 'The Art of Getting By' and 'The Winds of Heaven.' He also served as the editor and composer of 'The Winds of Heaven.'
Is Arthur Dead?
When Arthur meets Spencer and Alex, he fails to manage his anger and frustration. The humiliation he suffered after Alex's elopement leads him to confront the couple. Although Spencer and Alex try to walk away from the quick-tempered prince, Arthur tries to humiliate Alex and challenges Spencer to a duel, infuriating the latter. Spencer hits him, accepts the challenge, and effortlessly defeats Arthur in a swordfight. Humiliated again, Arthur tries to kill the World War I veteran using a gun, only for Spencer to throw him to the sea from the deck of the ship in self-defense. Although Arthur doesn't feature after the incident, it is safe to assume that he is alive.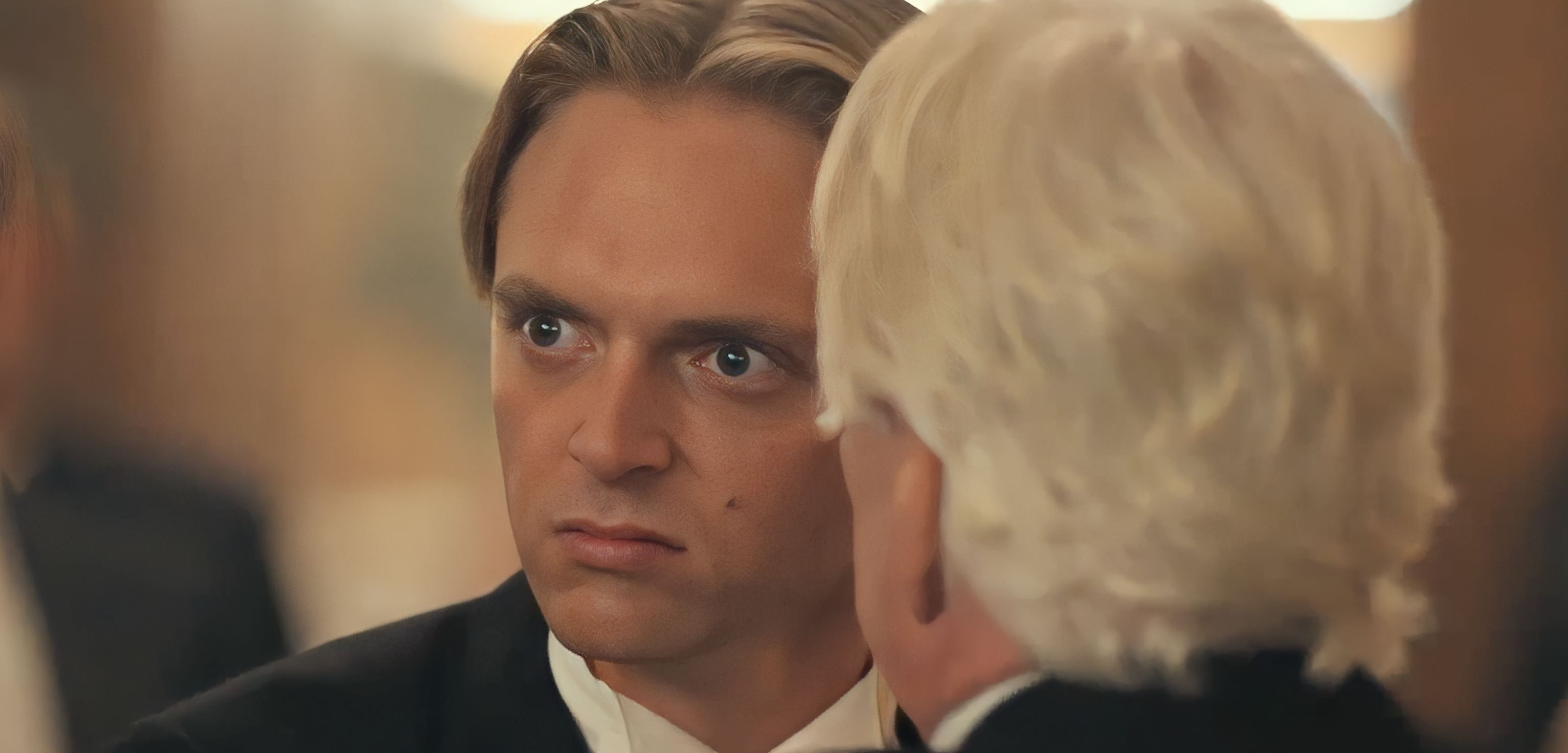 Spencer gets arrested for throwing Arthur out to the sea but the captain of the ship gets forced to release him when Alex's friend testifies that the veteran was only trying to protect himself. Still, Hurley removes Spencer from the ship because he was ordered by the "prince" to do so, which indicates that Arthur has survived the life-threatening incident. He must be hiding because of the humiliation he had to suffer after getting defeated by Spencer. If Arthur is dead, the Royal family may not have let Spencer go free.
Since Arthur is seemingly alive, he must have ordered the detention of Alex while Spencer gets removed from the ship. He may force her to be his partner in return for the trouble and humiliation she caused. If that's the case, Arthur is inviting more trouble since Spencer and Alex are expected to try their best to reunite, irrespective of who stands in their way. It will not be a surprise if Spencer decides to go to London to rescue Alex from Arthur, which will cause further humiliation for the prince to deal with. If that's not the case but Arthur remains stubborn, Alex may fight him to run away to the Yellowstone Dutton Ranch to be with Spencer.
Read More: What is Teonna's Native American Tribe in 1923? What Language Does She Speak?