Paramount+'s '1923' is an exciting and enthralling chapter in the Dutton family's story. After external foes threaten the family's land, Spencer Dutton is forced to return home to the Yellowstone Ranch. However, Spencer and his girlfriend, Alexandra, are halfway across the world in Africa. Although the couple commences their journey to Spencer's home in Montana, there is no shortage of obstacles in their path. Hence, viewers must be wondering if Spencer and Alexandra will make it to Montana in '1923.' In that case, here is everything you need to know about Spencer and Alexandra's journey to Montana! SPOILERS AHEAD!
Where Are Spencer and Alexandra?
Spencer Dutton is the son of James and Margaret Dutton, who is scared by his experiences in the First World War. As a result, Spencer stays away from his home in Montana and works as a hunter in Africa. While working in Kenya, Spencer meets Alexandra, an adventure-seeking woman who is attracted to Spencer's bravado. As a result, Alexandra accompanies Spencer on a hunting trip. During this time, Spencer and Alexandra fall in love but are forced to survive a night in the woods after an elephant destroys their car. The couple is attacked by lions but survives. Later, Spencer reads his aunt Cara Dutton's letters and learns about his brother's death.
Spencer decides to return home promptly and sets out on a journey with Alexandra. Initially, Spencer tries to book a direct passage to the United States. However, he must first travel to London. However, after failing to secure a safe passage to London, Spencer, and Alexandra accompany Captain Lucca, whose tugboat is headed for the Suez Canal. However, the tugboat crashes into a ghost ship, forcing Spencer and Alexandra to survive on the boat's wreckage and await help. The couple is reduced by SS Cambridge and receives help from Captain Shipley, who suggests Spencer and Alexandra head to Marseille, France, and book passage to the United States from the French city.
Will Spencer and Alexandra Make it to Montana? Theories
At the end of the sixth episode, titled 'One Ocean Closer to Destiny,' Spencer and Alexandra get married, and their journey to the United States continues. Moreover, it is safe to say that their journey is only in its early stage. In the fifth episode, Spencer and Alexandra set out from Kenya, and their initial destination is the Suez Canal. However, the ending of episode 6 suggests Spencer and Alexandra will be heading to Marseille, France. After Captain Shipley rescues the couple, they appear to be somewhere between the Mediterranean Sea to the Red Sea, most likely near Egypt.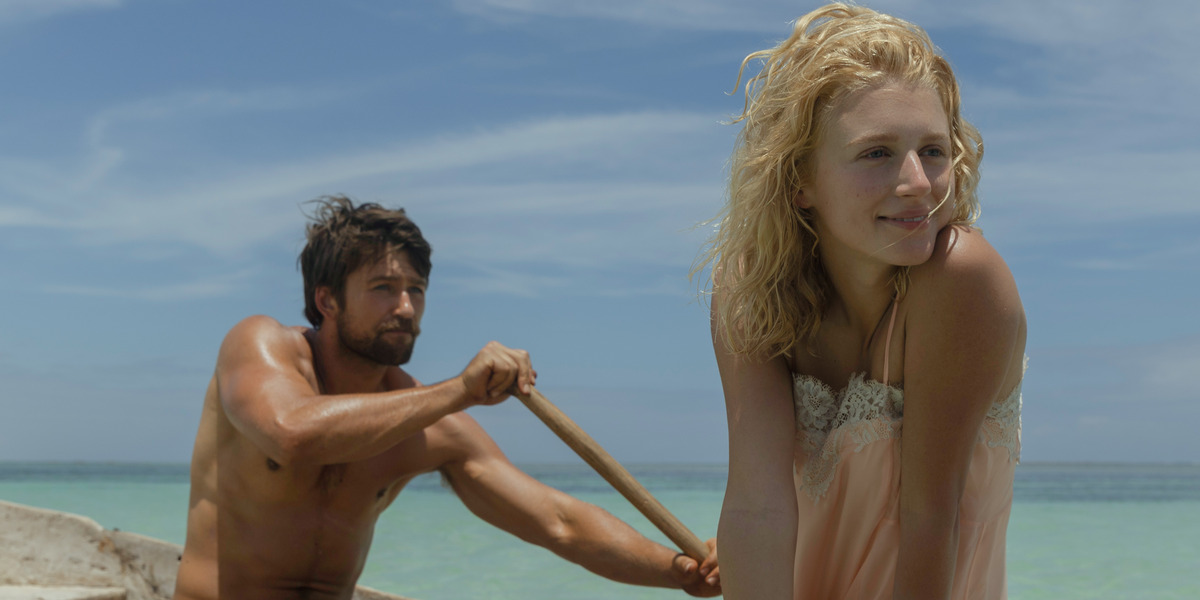 Hence, it seems likely that Spencer and Alexandra will still pass through the Suez Canal but arrive at the port in Marseille. They will begin the second stage of the journey from Marseille, traveling across the Atlantic Ocean. Eventually, viewers can expect Spencer and Alexandra to arrive on the East Coast. As a result, they will likely undertake a third stage in their journey, traveling across America. Their journey on land could span between New Jersey or Florida to Montana. Thus, Spencer will also have to travel across the Great Plains, mirroring his parents' journey in '1883.'
Actors Brandon Sklenar and Julia Schlaepfer, who plays Spencer and Alexandra, hinted that their characters would meet the rest of the Dutton family. Therefore, it is safe to say that Spencer and Alexandra will eventually arrive in Montana. However, Schlaepfer warned viewers that Spencer and Alexandra's journey would be long and arduous. "We don't know what their fate is. I definitely think it means there are a lot more obstacles they are gonna have to go through before the end of the story," Schlaepfer told Deadline. Hence, viewers will have to be patient as Spencer and Alexandra make their way across the ocean and the country before arriving in Montana.