Netflix's 'Agent Elvis' is an adult animated comedy series that reimagines the life of the titular singer. It is co-created by Priscilla Presley and John Eddie. The series features the voice of Matthew McConaughey as the "King of Rock and Roll" Elvis Presley. The narrative follows Elvis as he is recruited as a spy for TCB, a top-secret spy agency. Meanwhile, Miss Bertie ensures that Elvis' home life remains unaffected by his vigilante activities. Therefore, viewers must be wondering if Miss Bertie is inspired by Elvis' real housekeeper, we've got you covered. Here is everything you need to know about Miss Bertie from 'Agent Elvis.' SPOILERS AHEAD!
Who Voices Miss Bertie?
Miss Bertie is a supporting character in 'Agent Elvis' and serves as the housekeeper of the titular character. She has known Elvis since his childhood and is responsible for running his day-to-day life. Miss Bertie is a strong-willed African American woman who is not to be messed with. Even Elvis finds it difficult to go against Miss Bertie and deeply respects her. However, Miss Bertie mostly remains away from Elvis' vigilante adventures. In the series, actress Niecy Nash lends her voice to Miss Bertie.
Carol Denise Betts, known by her professional name Niecy Nash-Betts is an actress-comedian and television host. Nash began her acting career in the 1990s and rose to prominence with her performance as Deputy Raineesha Williams in the comedy series 'Reno 911!' She reprises her role in the show's revival series that began airing in 2020. Some viewers might recognize the actress Special Agent Simone Clark from the ABC crime series, 'The Rookie: Feds.' Nash's voice-acting credits include shows such as 'Family Guy,' 'The Cleveland Show,' and 'American Dad!'
Is She Based on Elvis' Real Housekeeper?
No, Miss Berite does not appear to be based on a real person. In reality, there are no reports of a woman named Bertie serving as Elvis' housemaid. However, since the series is co-created by Elvis' wife, Priscilla Presley, Miss Bertie's character may be partially inspired by some of Elvis' maids. In reality, Elvis lived at Graceland, a mansion located in his hometown of Memphis, Tennessee. The mansion reportedly employed several housemaids who were responsible for various activities around the singer's house and looked after his day-to-day needs. Hence, it is likely that Miss Bertie is a composite character created to represent several of Elvis' housemaids who worked at Graceland.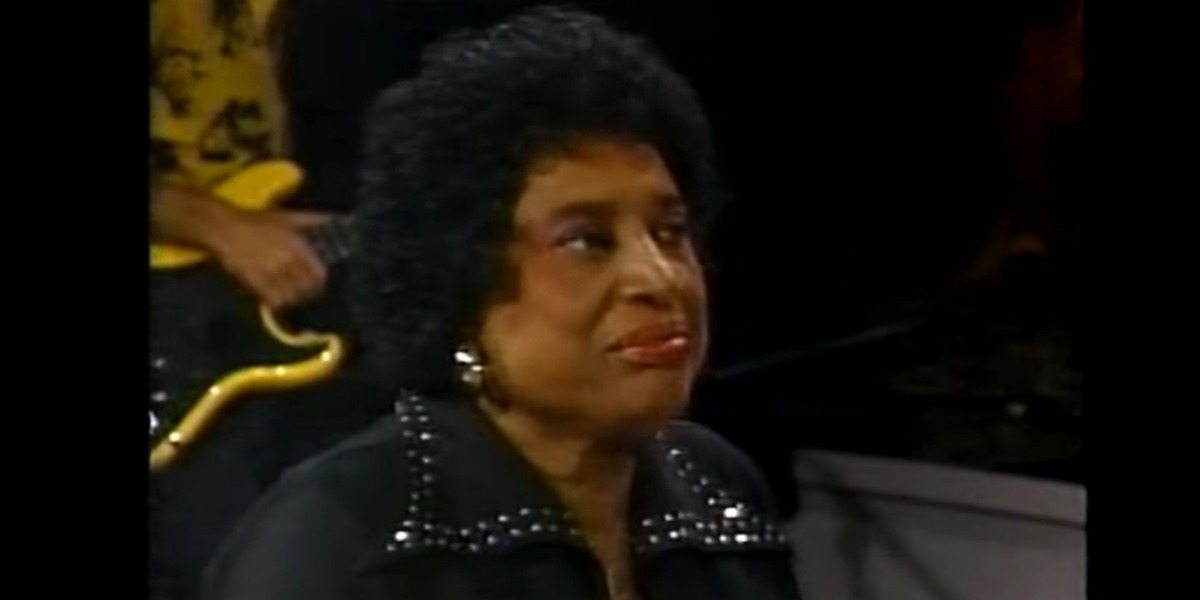 One of the more notable women to work at Graceland was Nancy Rooks-Givhan. She worked as a cook and maid at Graceland starting in 1967 and remained at the mansion until 1982. Rooks-Givhan was present at the mansion on the day of the King's death, August 16, 1977, and is known to be one of the last people to interact with the singer before his tragic demise. She also authored several cookbooks, including a memoir titled 'Inside Graceland: Elvis' Maid Remembers.' Rooks-Givhan was considered Elvis' last living housemaid until her passing on August 15, 2022. She was 84 years old at the time of her death.
Similarly, Mary Jenkins Langston was also one of Elvis' housemaids who was reportedly extremely close to the singer. She started working as a maid for the Presley family in 1963. Langston cooked for Elvis for over 14 years and remained at the Graceland house until 1989. Elvis reportedly bought a three-bedroom home and four cars for Langston. She authored the book 'Memories Beyond Graceland Gate' and was present at Graceland after Elvis' marriage to Priscilla Presley. Langston passed away on June 5, 2000, from a stroke. She was 78 years old at the time of her death.
Since both Rooks-Givhan and Langston were African-American women who worked at Elvis' home, they both likely served as partial inspiration for the character of Miss Bertie. However, Miss Bertie is mostly a fictional character loosely based on several of Elvis' housemaids. Thus, it is safe to say that she is a composite character created to represent the importance of Elvis' housemaids in his life. Ultimately, 'Miss Bertie serves as a mother figure for the fictional Elvis, who serves as a secret agent for a top-secret spy agency.
Read More: Is Bobby Ray Based on Elvis' Real Friend?