Patrick Dempsey's Derek Shepherd is arguably the most loved character in ABC's medical series 'Grey's Anatomy' after the titular character Meredith Grey. Derek and Meredith's relationship and the endearing bond they have always shared played a considerable role in the success of the medical drama. Derek gradually also becomes one of the influential individuals at Grey Sloan Memorial Hospital as he even becomes board director of the establishment. Therefore, it isn't a surprise that the viewers couldn't accept Dempsey's abrupt departure from the series, which is facilitated by the death of his beloved character. So, why did the actor leave the series? Let's find out!
Why Did Derek Shepherd Leave Grey's Anatomy?
Patrick Dempsey left 'Grey's Anatomy' due to his hectic schedule while working at the medical drama. "I'm very grateful for Grey's Anatomy. It's given me the opportunity to do everything. But at the same time, there was a cost," the actor told People. Dempsey wasn't able to spend enough time with his wife and kids while being committed to the series, which made him depart from the same. "It's 10 months, 15 hours a day. You never know your schedule, so your kid asks you, 'What are you doing on Monday?' And you go, 'I don't know,' because I don't know my schedule," the actor told Lynette Rice for the latter's book 'How to Save a Life: The Inside Story of Grey's Anatomy.'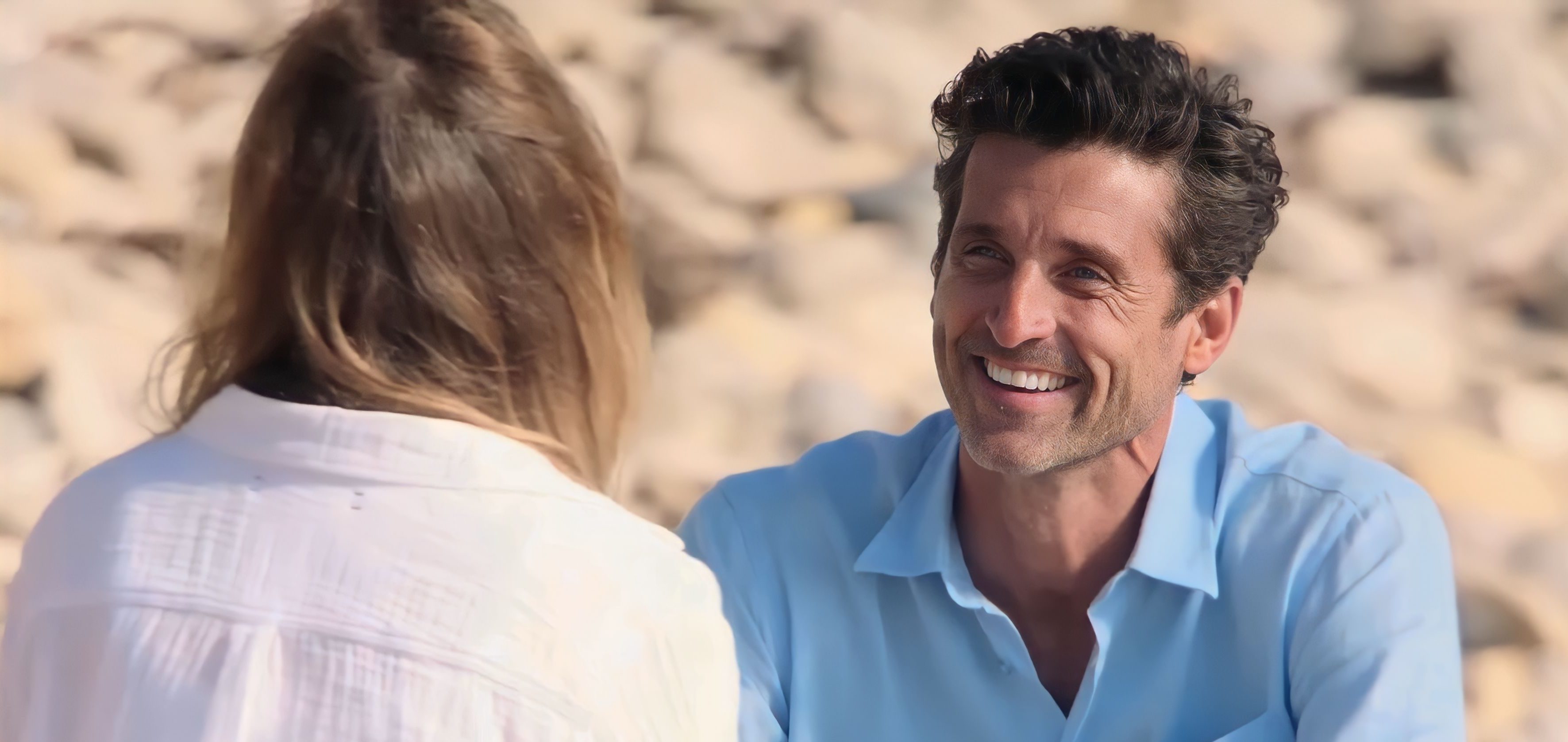 When the scheduling conflicts became a tough affair to deal with, Dempsey realized that it was time for him to part ways with the medical drama. "I think after a certain period of time, no matter how much money you make, you want control out of your own schedule," he said in the same People interview. The actor also wanted to pursue other acting opportunities after playing Derek for over two hundred episodes in the show. "It had been long enough. It was time for me to move on with other things and other interests. I probably should have moved on a couple of years earlier. I stayed a bit longer than I should have," he further added.
According to former executive producer James D. Parriott, several allegedly unagreeable actions of Dempsey also paved the way for his departure. "There were H.R. issues. […] It wasn't sexual in any way. He [Dempsey] sort of was terrorizing the set. I think he was just done with the show. He didn't like the inconvenience of coming in every day and working. He and Shonda were at each other's throats," Parriott told Rice for her book. As per another former executive producer Jeannine Renshaw, creator Shonda Rhimes wanted Dempsey to leave as well. "Shonda had to say to the network, 'If he doesn't go, I go,'" Renshaw told Rice for her book.
Where is Patrick Dempsey Now?
After leaving 'Grey's Anatomy,' Patrick Dempsey stars in 'Bridget Jones's Baby' as Jack Qwant, along with Renée Zellweger and Colin Firth. He appears in the 2017 television short film 'Red Nose Day Actually,' which was created as part of the fundraiser event Red Nose Day 2017. In 'The Truth About the Harry Quebert Affair,' Dempsey plays the titular character Harry Quebert, who has been accused of murdering a 15-year-old. Since 2020, the actor has been playing Dominic Morgan in Sky Atlantic's thriller series 'Devils' as well. The actor also served as the producer of 'The Art of Racing in the Rain' and 'Hurley.' In Disney's 'Disenchanted,' Dempsey plays Robert Philip.
Dempsey is a part of the cast of several upcoming projects. He plays Italian racing driver Piero Taruffi in Michael Mann's Enzo Ferrari-biopic 'Ferrari' and a sheriff in Eli Roth's slasher film 'Thanksgiving.' In addition to acting, Dempsey designed a clothing line for a Malibu-based fashion brand named Bleusalt. Furthermore, he collaborated with Porsche Design to design eyewear. He is also an ambassador of Vodafone Italy, Tag Heuer, etc. After a celebrated career in racing, Dempsey still races "a bit," as per a recent interview, and owns a racing team named Dempsey Racing. After leaving 'Grey's Anatomy' ahead of its twelfth season, the actor returned to the show in season 17 for an extended cameo.
Read More: Do Kai and Amelia Break Up? Did E.R. Fightmaster Leave Grey's Anatomy?