AppleTV+'s 'Truth Be Told' is a crime-drama series created by Nichelle Tramble Spellman. It is loosely based on author Kathleen Barber's best-selling novel 'Are You Sleeping.' The anthology series stars Octavia Spencer as Poppy Parnell, a true-crime podcaster who solves criminal cases. Poppy receives major support and help from close friend Noa Havilland (Katherine LaNasa) in her podcasting career. However, given the character's absence for most of the third season, viewers must be wondering if actress Katherine LaNasa who essays the role, has exited the series. If you are looking for answers about Katherine LaNasa's departure from 'Truth Be Told,' here is everything we know in that regard! SPOILERS AHEAD!
What Happened to Noa in Truth Be Told?
Noa Havilland is introduced in the series premiere of 'Truth Be Told,' titled 'Monster.' She is the right-hand woman of series protagonist Poppy Parnell, a former investigative journalist who becomes a true crime podcaster. Noa serves as the producer of Poppy's podcast and deals with the logistics side of things while Poppy focuses on the investigation. In the first season, Noa helps Poppy solve the Chuck Burnham murder case. In the second season, Noa helps Poppy cover the murders of Micah Keith's husband and son. She also provides Poppy with emotional support after the latter's marriage falls apart.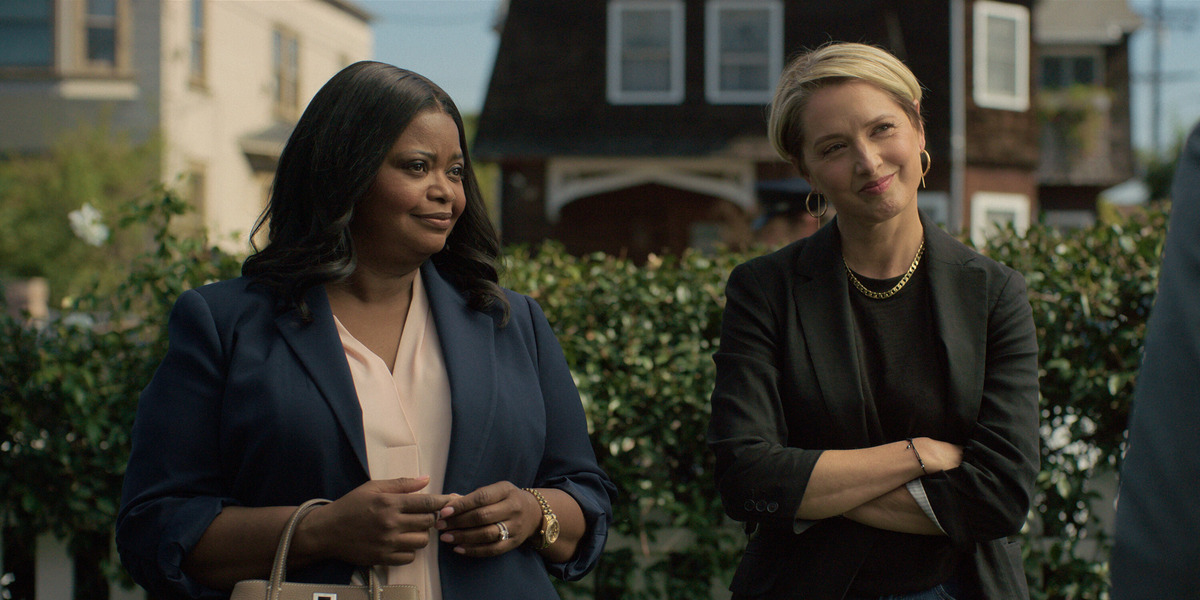 In the third season premiere, titled 'Unto the Sweet Bird's Throat,' Poppy investigates the disappearance of a teenager named Drea Spivey. While Poppy and Noa discuss the next season of their podcast, Poppy wants to use the podcast to spread the word about Drea's disappearance. However, Noa disapproves of Poppy's desire to chase sensationalism. As a result, Noa decides to quit her job as a producer on Poppy's podcast. At the episode's end, Poppy and Noa part ways after recording one final episode of the podcast they built together. Before parting ways, Noa gives Poppy a gift to commemorate their time working together.
Why Did Katherine LaNasa Leave Truth Be Told?
In 'Truth Be Told,' actress Katherine LaNasa essays the role of Noa Havilland. LaNasa started her career as a dancer and choreographer before transitioning to acting. She rose to prominence with appearances in several films and television shows during the 90s. Her first major role was as Bess Bernstein-Flynn Keats on the sitcom 'Three Sisters,' which aired from 2001 to 2002. LaNasa is known for playing Athena/Dr. Hogeveen in the comedy series 'Future Man.' Some viewers might recognize the actress as Gloria Grandbilt from the comedy-drama series 'Katy Keene.'
LaNasa's character in 'Truth Be Told' was conceived after the departure of actress Moon Bloodgood who was initially slated to appear as Cath Min, Poppy's best friend. However, following Bloodgood's exit, Noa Havilland was introduced in the story, and LaNasa was cast in the role. LaNasa is credited as a recurring cast member for the show's first season. However, she was upgraded to main cast status for the second season. Nonetheless, LaNasa only makes a solitary appearance in the show's third season.
LaNasa's character does not appear in the subsequent episodes of the third season, seemingly confirming that the actress has exited the series. While the actress or the streaming service is yet to confirm LaNasa's departure, her name is removed from the main credits following the third season premiere. LaNasa has not publicly stated a reason for her exit from the series. The actress is also yet to announce her involvement in future projects. Hence, it is possible that LaNasa departed the series to spend more time with her family. While LaNasa's character has been written off the show, she could reprise her role down the road.
Read More: Who is Poppy's Real Father in Truth Be Told Season 3?