Paramount+'s 1923′ sees the Dutton family forced into a conflict with Banner Creighton, a local shepherd who envies the family and wants to take away their Yellowstone Ranch. In the seventh episode, titled 'The Rule of Five Hundred,' Banner is apprehended for his crimes against the Duttons, but his pact with Donald Whitfield might just be enough to rescue him. Meanwhile, Teonna's difficult journey home continues on the outskirts of Montana. If you wish to catch up on the episode's events and end, here is everything you need to know about '1923' episode 7! SPOILERS AHEAD!
1923 Episode 7 Recap
The seventh episode, titled 'The Rule of Five Hundred,' opens with Jack Dutton taking Elizabeth's leave before going out with his uncle, Jacob Dutton. The Duttons are heading to town hoping to apprehend Banner Creighton, the Scottish shepherd who attacked their family and killed John Dutton. However, Jacob promises Cara Dutton that he will return home unscathed. In the town, an informant of Donald Whitfield sees the Yellowstone cowboys riding to Sheriff McDowell's office.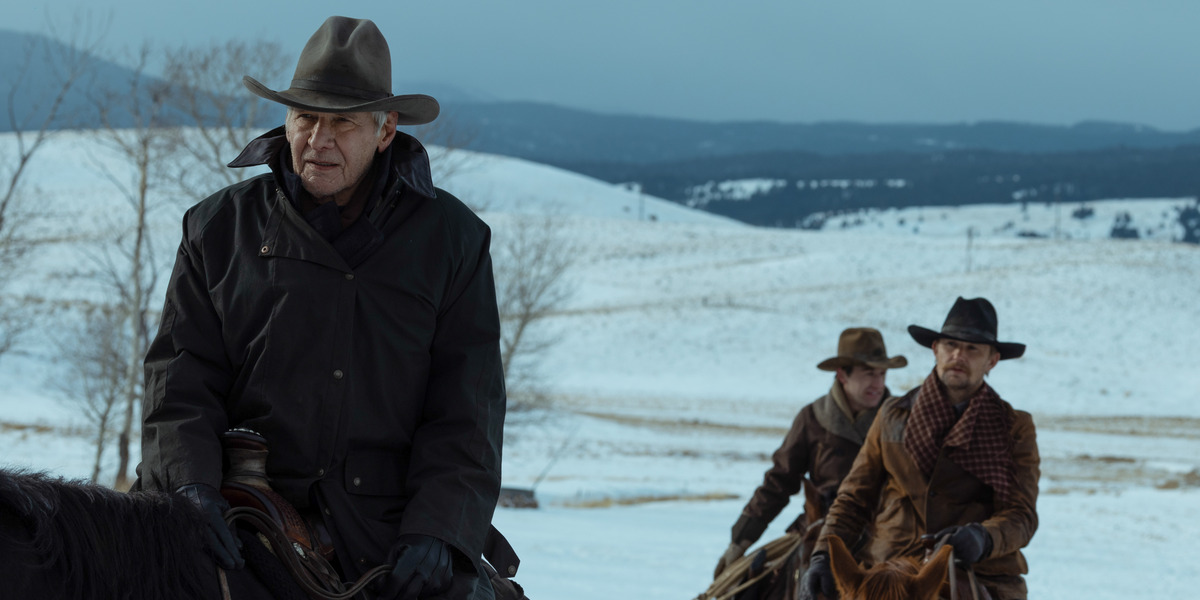 Meanwhile, Banner is enjoying the luxuries of the lavish house given to him by Whitfield. However, his festivities are cut short when Sheriff McDowell arrives on his doorstep. Sheriff McDowell arrests Banner for attacking the Duttons after Jacob reveals he is alive and ready to testify against the shepherd. Banner argues that Jacob killed his friends for trespassing, leading to the conflict, but Sheriff McDowell exclaims that Jacob was within his legal rights while doing so. As a result, Banner is imprisoned in the Sheriff's custody.
Elsewhere, the informant tells Whitfield about Banner's arrests. Whitfield dispatches his lawyer to bail out Banner while dealing with the prostitutes left behind at the house by Banner. The lawyer promises to resolve Banner's legal issues but asks him not to speak with anyone at the Sheriff's office or in the cells. At the log cabin, the Dutton women await the men's return. Cara tells Elizabeth about her relationship with Spencer as she writes him another letter to align her thoughts and express her emotions.
Jacob and Jack return home while Cara teaches Elizabeth how to bake a cake. Later, the Duttons have a nice family dinner. However, Jack reads the newspaper at the dinner table, leading to a political conversation between him and Jacob. As a result, Cara and Elizabeth get enraged at the men. Meanwhile, Hank's son, Pete, meets Runs His Horse, the Native American tribe leader who is also Teonna's father. Runs His Horse finds Issaxche's dead body in her house.
Runs His Horse suspects government officers killed Issaxche. Pete informs Runs His Horse that Teonna is in trouble and hiding with his father. Runs His Horse asks Pete to go ahead while he buries Issaxche. After the burial ceremony, Runs His Horse starts his journey to reunite with his daughter and save her from trouble. At night, the Priests, who are sent to retrieve Teonna meet Pete, who is camping. The Priests enquire about Teonna's whereabouts. However, Pete refuses to tell them anything and seemingly challenges their religious beliefs. Therefore, the Priests beat him up.
One of the Priests takes Pete back to the Catholic Boarding School while the other two search for Teonna. When the Priest tries to kill Pete, Runs His Horse intervenes and kills him. After dealing with the dead body, the duo follows the tracks and tries to track down Teonna. Meanwhile, the Priests catch up with Teonna and quickly realize she is posing as a boy. While the men try to drag her back to school, Hank shoots them with his shotgun. However, Teonna is injured, and Hank carries her. One of the Priests survives and shoots Hank, killing him. Teonna kills the last Priest and mourns Hank's death.
1923 Episode 7 Ending: Will Alexandra Return to Her Family?
The episode's final moments give viewers an update about Spencer and Alexandra's whereabouts. The couple is on their way to Montana but faces several challenges while traveling through the ocean. However, at the episode's end, the first phase of their journey seemingly concludes. Alexandra watches from the deck as SS Lambridge approaches a nearby port in Italy. Meanwhile, Spencer speaks with Captain Shipley and thanks him for his generosity. Captain Shipley reminds Spencer of his bravery, making him a famous hunter across Africa before they part ways.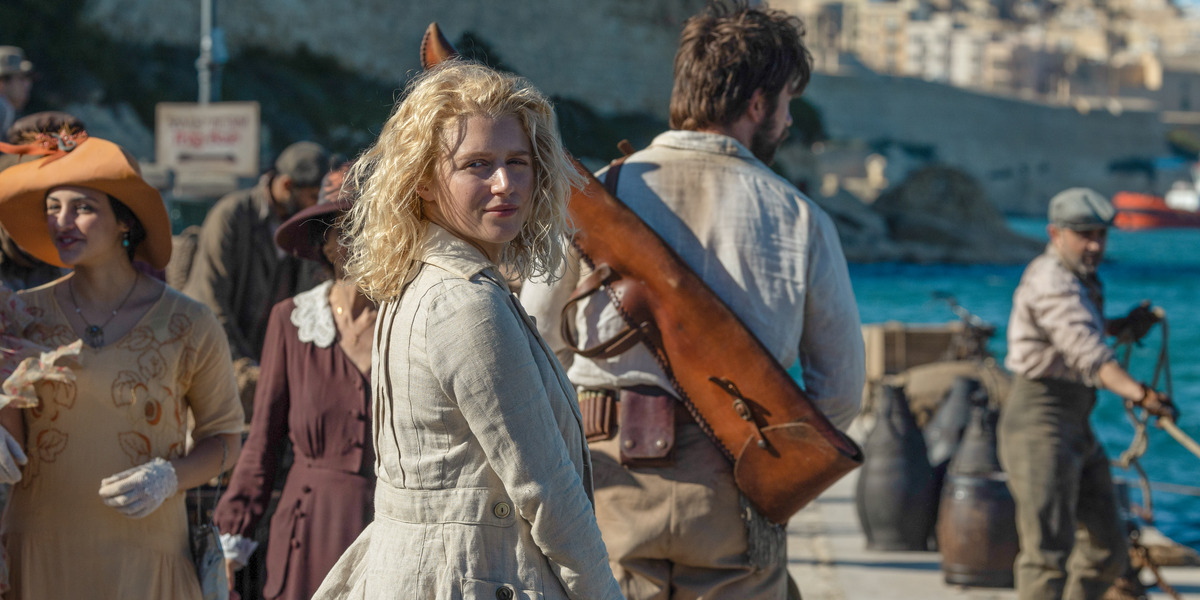 Spencer and Alexandra get down at a port near Sicily, Italy, but are warned of the challenges they could face there. After booking a passage to the United States, Spencer and Alexandra spend some time at a cafe. However, they are interrupted by the arrival of Alexandra's ex-fiancé. The episode ends without revealing how Spencer and Alexandra will face the situation. Since Alexandra eloped with Spencer, she had not been in contact with her family. Moreover, Alexandra and Spencer got married during their time on the ship.
As a result, Alexandra's parents may have difficulty understanding her circumstances. Since Alexandra comes from an aristocratic family, her parents might disapprove of her marriage to Spencer. Consequently, Alexandra's family and her ex-fiancé might try to separate Alexandra from Spencer. Moreover, Alexandra'sfamily drama might prevent them from returning home on time. The couple could be forced to either part ways or miss their transport to their next destination. However, viewers will likely have to stay tuned to find out how the events affect Spencer and Alexandra's journey.
Read More: 1923 Episode 6 Recap and Ending, Explained