Navigating the travails that seem trivial in the larger scheme of things and yet manage to encompass our full attention as young adults is precisely what hits home in, 'Are You There God? It's Me, Margaret.' Based on the novel of the same name by Judy Blume, director Kelly Fremon Craig manages to encapsulate the nuance of growing up. As the story follows sixth-grader Margaret Simon and her family's journey from New York to New Jersey, she finds herself in the throes of all the hard-hitting changes that come with youth. Set in the 1970s, this period coming-of-age movie is a heartful rendition of the quips of adolescence.
Featuring Abby Ryder Fortson, Rachel McAdams, Kathy Bates, Elle Graham and Benny Safdie, the movie follows the poignant tale of an eleven-year-old confronting life one problem at a time. So, if you enjoyed the heartful rendition of growing up in 'Are You There, God? It's Me, Margaret', here's a list of movies depicting similar themes and narratives. You can watch several of these movies, like 'Are You There, God? It's Me, Margaret', on Netflix, Hulu, or Amazon Prime.
8. Moonrise Kingdom (2012)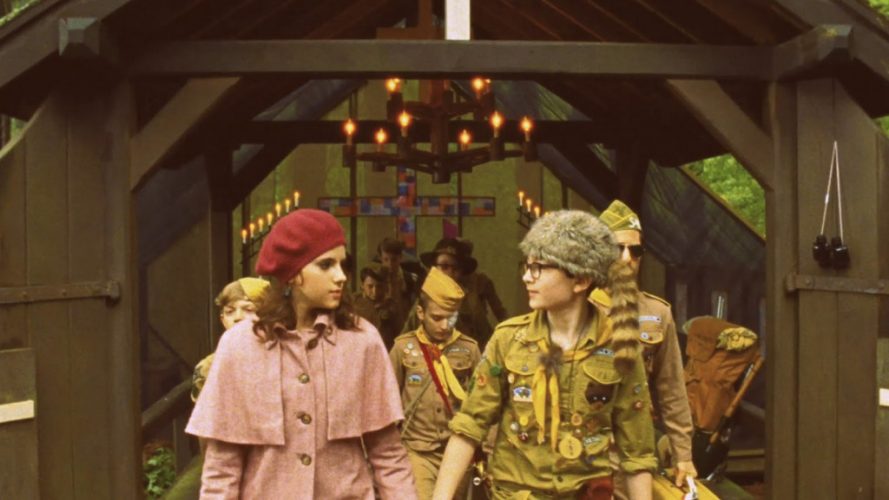 Set in the '60s, the movie follows the quaint life of New Penzance, an island far from the tumult of the world. When twelve-year-olds Sam and Suzy fall in love and decide to run away, their plans are cut short when a violent storm approaches the island. As a search party goes to search for the children, chaos ensues.
Director Wes Anderson focuses on the naivete of young minds that hurtles towards escapism and retrieves into seclusion. This coming-of-age comedy stars Bruce Willis, Edward Norton, Bill Murray, Fransed McDormand, and Tilda Swinton. If you enjoyed the essence of young trepidations in 'Are You There, God? It's Me, Margaret', then 'Moonrise Kingdom' will surely offer you several similar themes.
7. Eighth Grade (2018)
This movie features a middle school teenager teetering on the precipice of monumental changes. Wrought with anxiety and a lack of self-confidence, this movie features a thirteen-year-old Kayla across the last week of middle school. Director Bo Burnham focuses on how the internet taints adolescence. The movie features Elsie Fisher, Josh Hamilton and Emily Robinson. If you loved the worries that can consume you whole in 'Are You There, God? It's Me, Margaret', then 'Eighth Grade' will offer you a much more grave insight into adolescence.
6. Easy A (2010)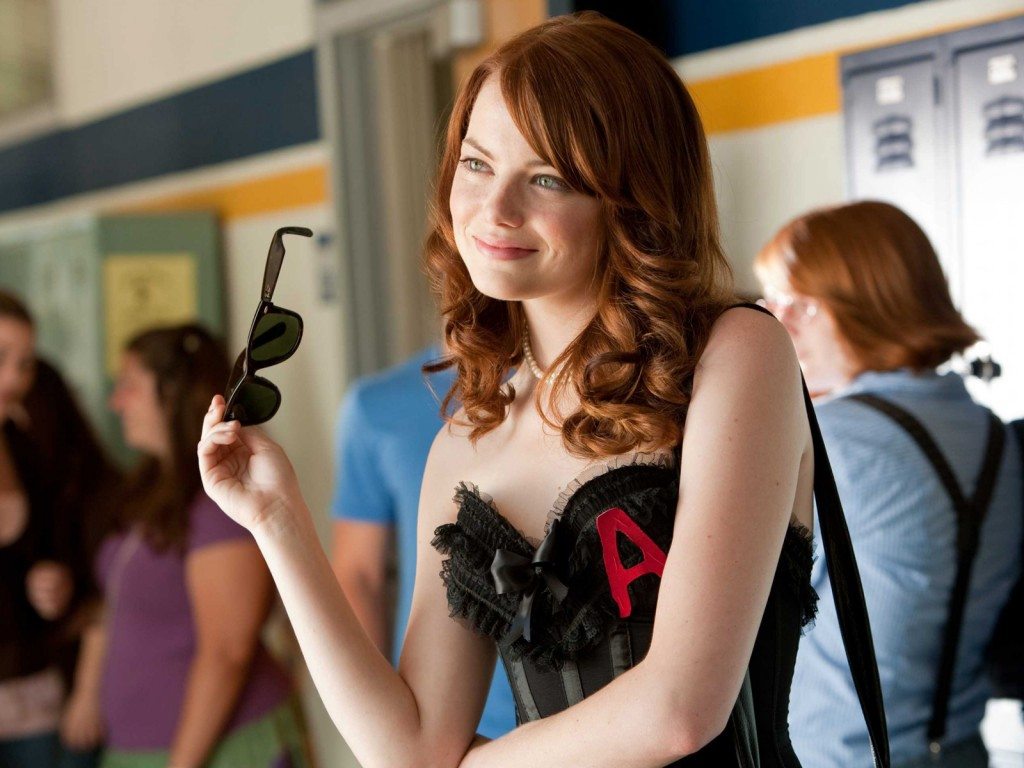 Fiddly and edgy, when Olive's best friend prompts her to share details of her weekend, the clean teen accidentally blurts out something inane. However, when a high-school busybody hears their conversation, things soon go haywire, leaving Olive with a notorious tag. Starring Emma Stone, Penn Badgley, Amanda Bynes, Thomas Haden Church, Lisa Kudrow, and Stanley Tucci, the movie is a light-hearted coming-of-age directed by Will Gluck. If you enjoyed the comical perturbed main lead in 'Are You There, God? It's Me, Margaret', then 'Easy A' is the right movie for you to tune into next.
5. Booksmart (2019)
The movie features best friends Amy and Molly who stick to the rules and remain overachievers. However, when they realise that they might've missed out on the fun, they take a chaotic adventure on the night before their graduation. Director Olivia Wilde captures the fear of missing out that keeps most teens and students on their toes.
Featuring Kaitlyn Dever, Beanie Feldstein, Jessica Williams and Lisa Kudrow, the movie features the quintessential experiences that make high school complete. So, if you enjoyed the heartfelt friendships in 'Are You There, God? It's Me, Margaret', then 'Booksmart' will entertain you equally.
4. The Edge of Seventeen (2016)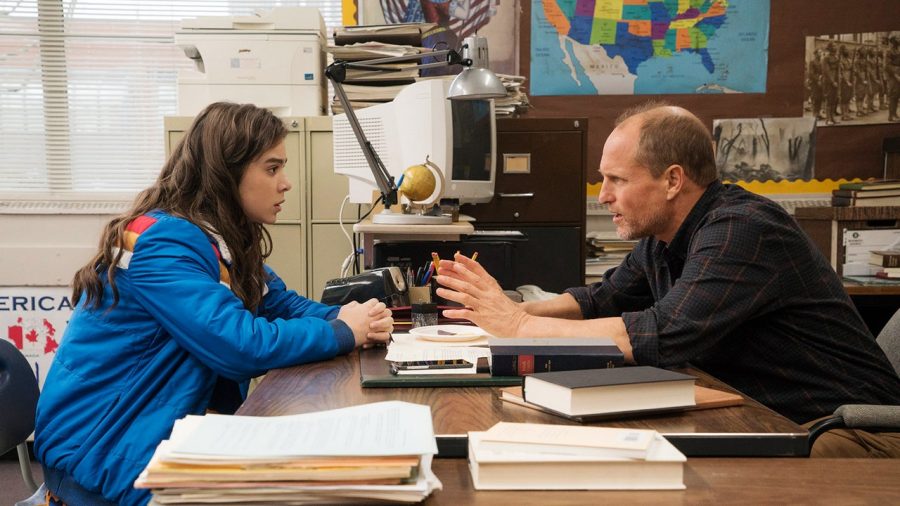 The problems of belonging and identity are seen in the life of high school junior Nadine, whose life is turned upside down when her all-star older brother starts dating her best friend. When she finds respite in unlikely friendships, things begin to change. Director Kelly Fremon Craig encapsulates teenage angst and the issues of self-confidence that keep people at bay. The movie stars Hailee Steinfeld, Woody Harrelson, Kyra Sedgwick, and Haley Lu Richardson in a sweet rendition of what growing actually entails, making this the perfect movie for you to watch after, 'Are You There, God? It's Me, Margaret.'
3. Lady Bird (2017)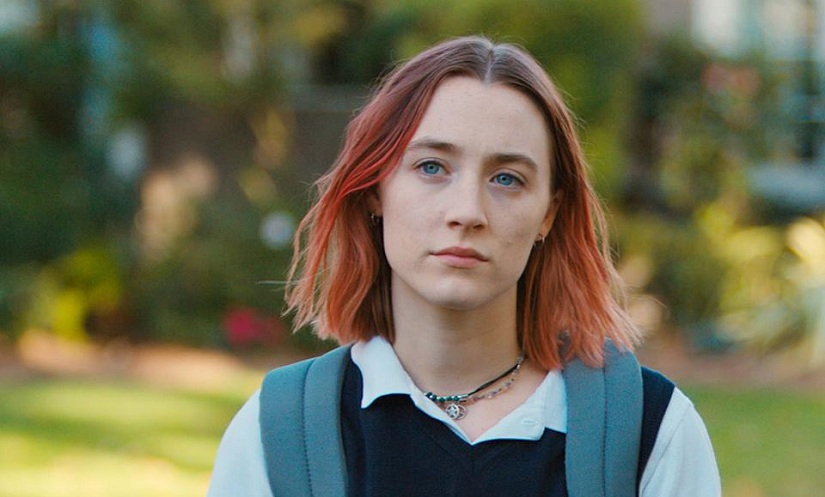 More often than not, the travails of growing up are encompassed by the tumultuous dynamics of the family. The movie follows the story of Lady Bird, a young teenage girl bent upon reinventing herself. As she navigates the challenges of adolescence and manages the turbulent bond with her mother, the questions of identity and independence come to the fore. The movie is directed by Greta Gerwig and does not sugarcoat the harsh dynamics that countless teens share with their parents.
The movie features Saoirse Ronan in the titular role with an ensemble featuring Laurie Metcalf, Tracy Letts, Lucas Hedges, Timothee Chalamet, Beanie Feldstein and Lois Smith. So, if you loved Margaret's endless efforts to cast herself in the best light in 'Are You There, God? It's Me, Margaret', then you will find Lady Bird's actions equally alluring.
2. Little Women (2019)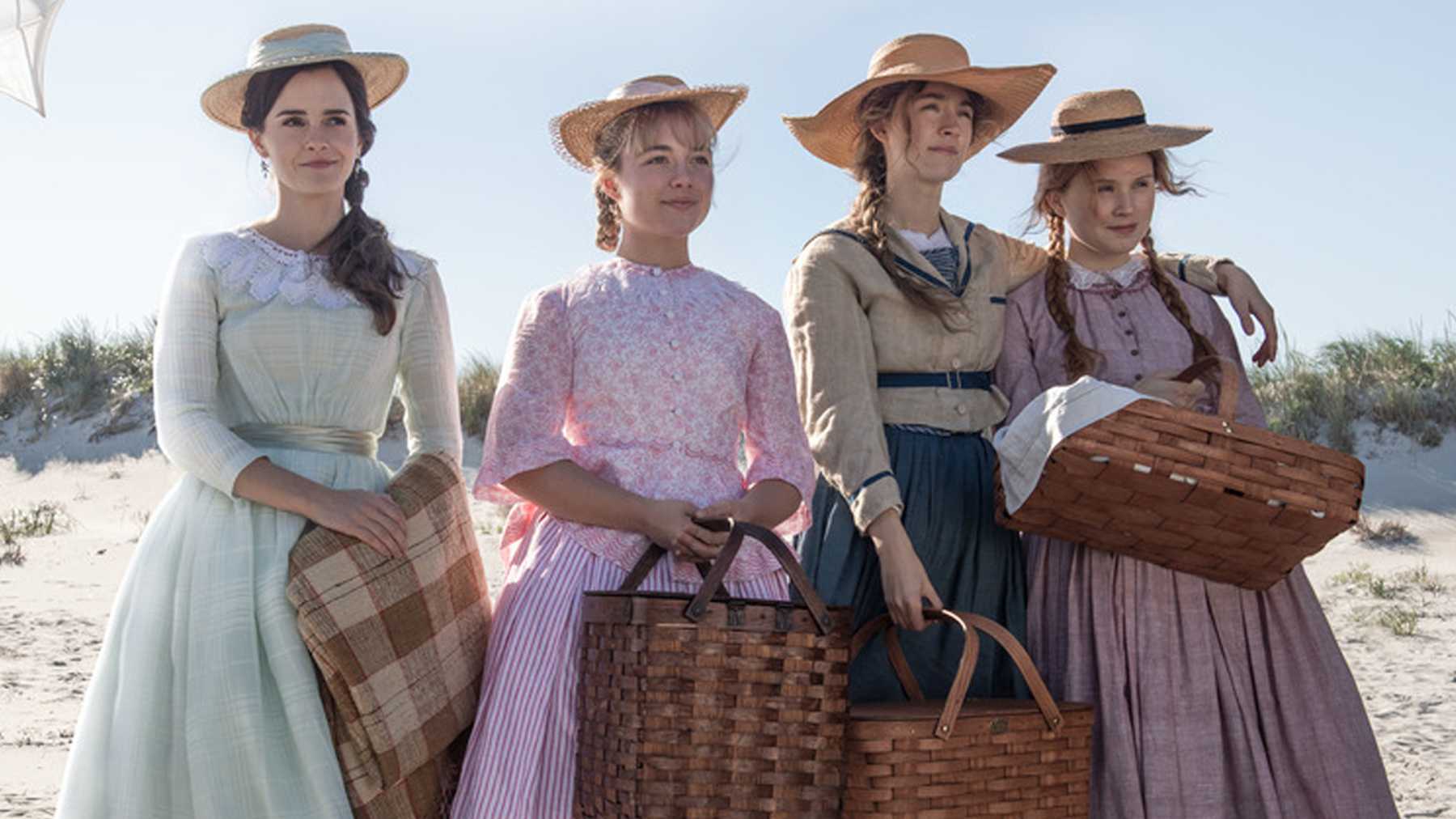 Based on the classical novel by Louisa May Alcott, this adaptation chronicles the lives of Meg, Jo, Beth and Amy in the latter half of the 19th century. As the four young women try to navigate the travails of death, loss, dreams, and poverty, the result is a poignant tale moving one to tears. Helmed by Greta Gerwig, the movie features Saoirse Ronan, Emma Watson, Florence Pugh, Eliza Scanlen, Laura Dern, Timothee Chalamet, and Meryl Streep. For viewers who enjoyed the struggles of youth in 'Are You There, God? It's Me, Margaret', will find this cult classic equally interesting.
1. Now and Then (1995)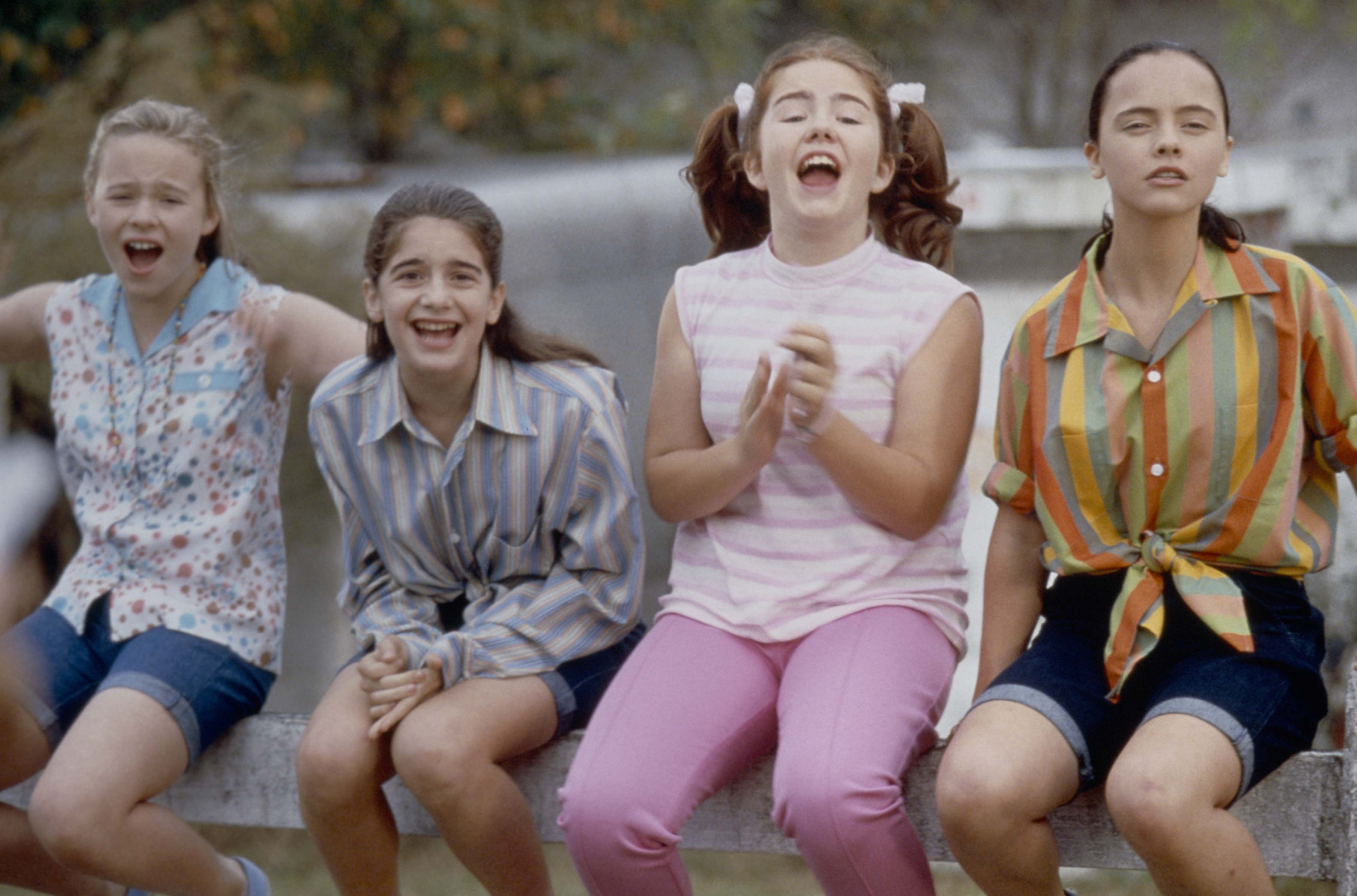 When best friends Roberta Martin, Samantha Albertson and Tina Tercell return home to be present for their best friend Chrissy William's first pregnancy, the four lifelong friends share tales of the unforgettable memories they made as young women in the 1970s. A deeply reminiscent tale that takes you back to the carefree and heartfelt days of youth, 'Now and Then' by Lesli Linka Glatter centres on the power of friendships and the innocence of youth.
With compelling performances by a talented bunch of actors such as Christina Ricci, Demi Moore, Rosie O'Donnell, Rita Wilson, Ashleigh Aston Moore, Melanie Griffith and Thora Birch, this movie will take you back to the nostalgia of the '70s as seen in 'Are You There, God? It's Me, Margaret', making this the perfect movie for you to watch next.
Read More: Where Was Are You There God? It's Me, Margaret. Filmed?