'Barbershop' is a widely known comedy movie that will leave you in a laughing fit. It revolves around Calvin Palmer Jr. (Ice Cube), a man burdened with running his father's failing barbershop. Tired of the struggles to keep the barbershop up and going, he decides to sell it but is met with immediate regret after an eye-opening incident. He realizes the cultural importance of his shop, where folks gather to talk and bond, building a sense of community and belongingness for themselves.
Calvin does his best to win the barber shop back in a series of hilarious events perfectly laid out by director Tim Story. The comedic classic was such a hit upon its release in 2002 that it spawned two sequels, titled 'Barbershop 2: Back in Business' and 'Barbershop: The Next Cut,' and a spin-off film 'Beauty Shop.' If you can't get enough of this rib-tickling movie franchise, here's a list of absolute comedic bangers that will have you rolling on the floor. You can watch most of these movies similar to 'Barbershop' on Netflix, Hulu, or Amazon Prime.
8. CB4 (1993)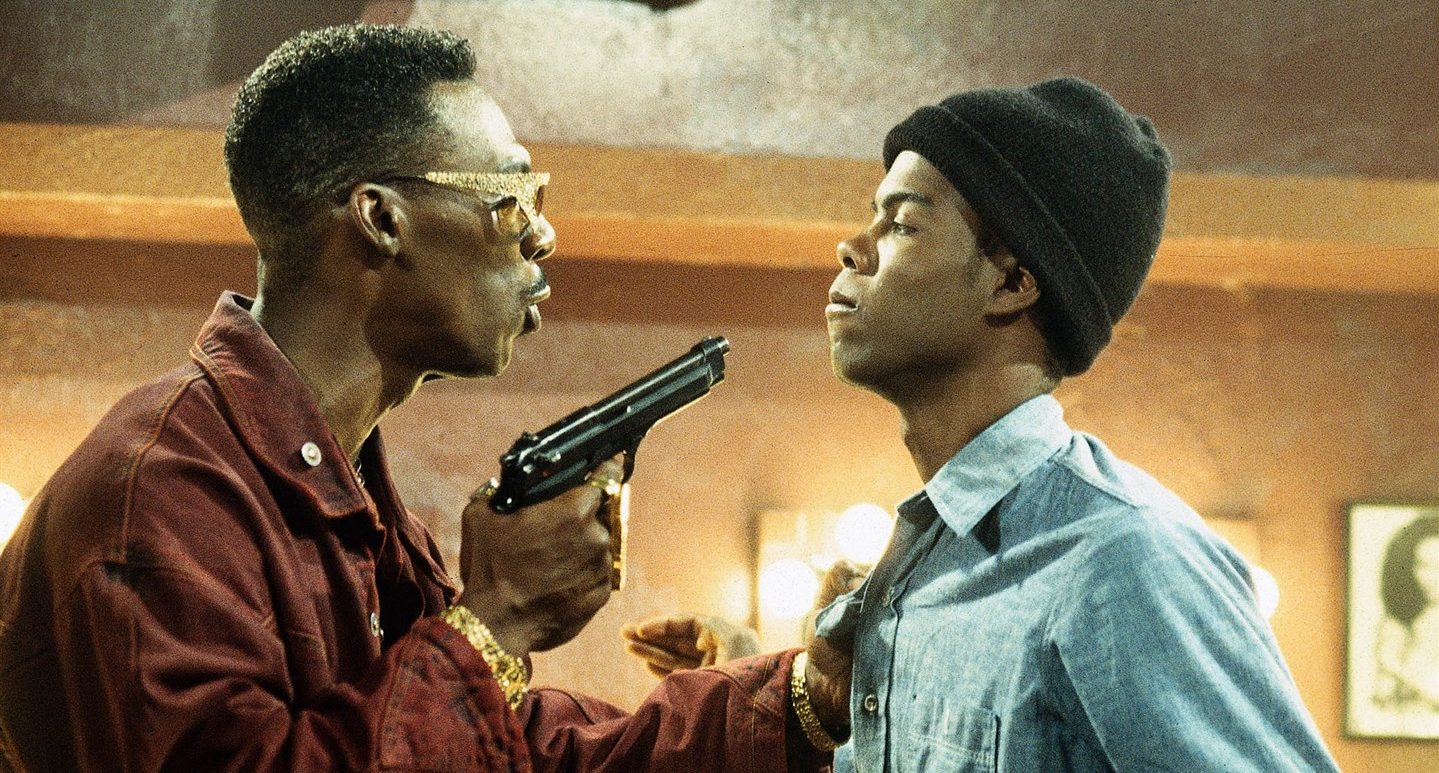 CB4 is a mockumentary film, serving as a satire on the gangster rap culture, which the media has generalized and stereotyped. The Chris Rock starrer begins with a group of friends trying to break into the rap scene. After unsuccessful attempts, they assume the identity of gangsters, form the titular rap group, and become overnight sensations.
However, this con comes to bite them back, and they are forced to make a life-altering decision. Director Tamra Davis, along with several other talented visionaries like writers Chris Rock, Nelson George, and Robert LoCash, are the brains behind this comedic gem. Similar to 'Barbershop,' this movie focuses on issues of the black community and brotherhood but addresses them in a humorous way .
7. Brown Sugar (2002)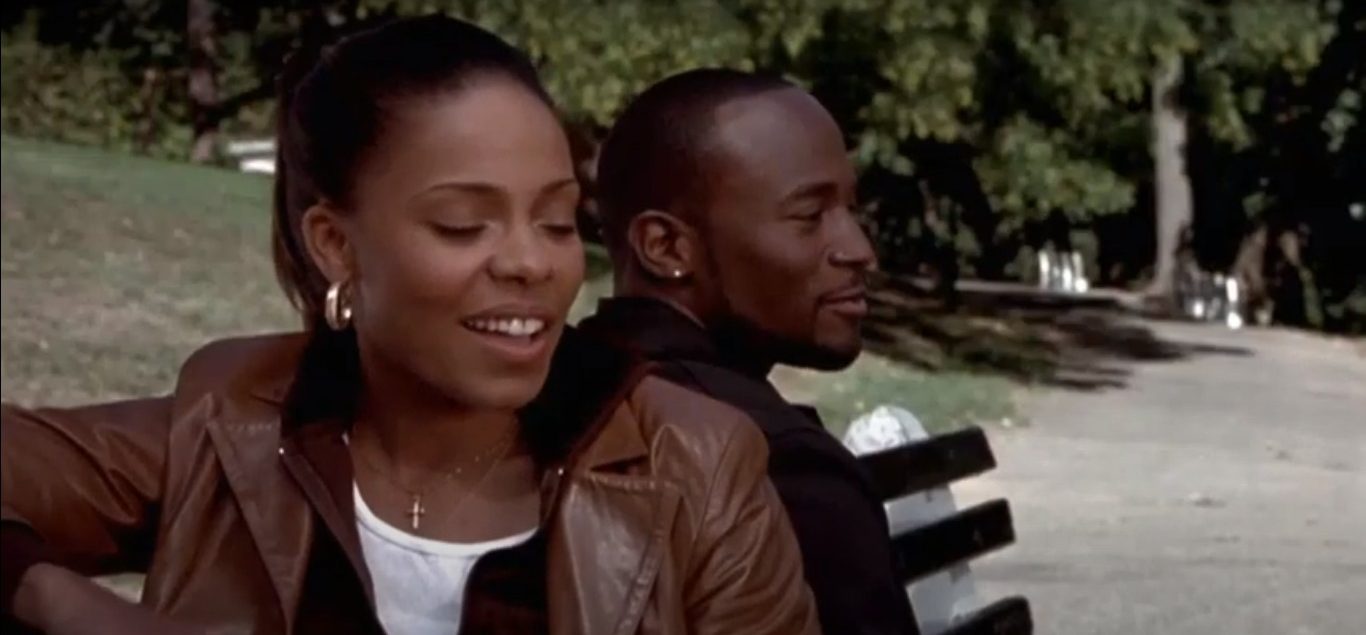 Directed by Rick Famuyiwa, 'Brown Sugar' is a romantic comedy that follows two childhood friends, Dre (Taye Diggs) and Sidney (Sanaa Lathan), who bond over their love for hip-hop and music. As time passes, they reconnect as adults and develop romantic feelings for each other. However, they cannot act on them due to their pre-existing relationships.
Throughout the film, Dre and Sidney navigate the ups and downs of their connection, commitment, and personal struggles. It strikes the perfect balance between humor and drama with this realistic portrayal of a modern relationship. 'Brown Sugar' and 'Barbershop' both needed hilarious catastrophes for the people to realize and accept the value of connections in their lives.
6. House Party (1990)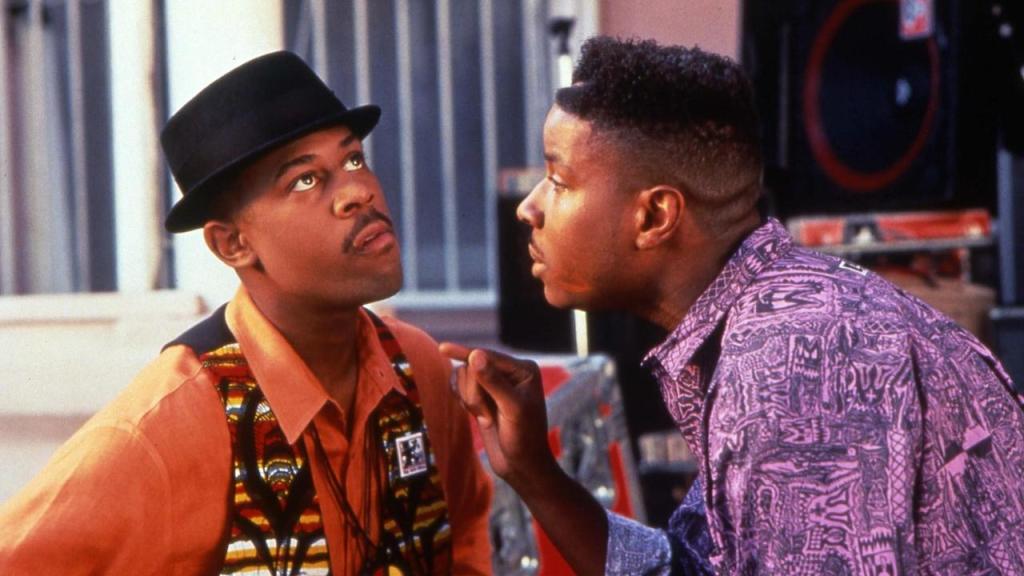 'House Party' is an entertaining comedy based on high school students who plan to throw a big house party. However, it's not a cakewalk for them. They make several arrangements, fight off rival party throwers, and devise a defined plan to impress a girl. Filled with gags, catchy dance routines, and enjoyable music, this is another hit comedy by director Rick Famuyiwa. The movie shares elements of rivalry and seeking a solution amidst a crisis (but in a hilarious way) with 'Barbershop.' After the huge success of the 1990 film, it became a cult classic and has released several installments since then.
5. Don't Be a Menace to South Central While Drinking Juice in The Hood (1996)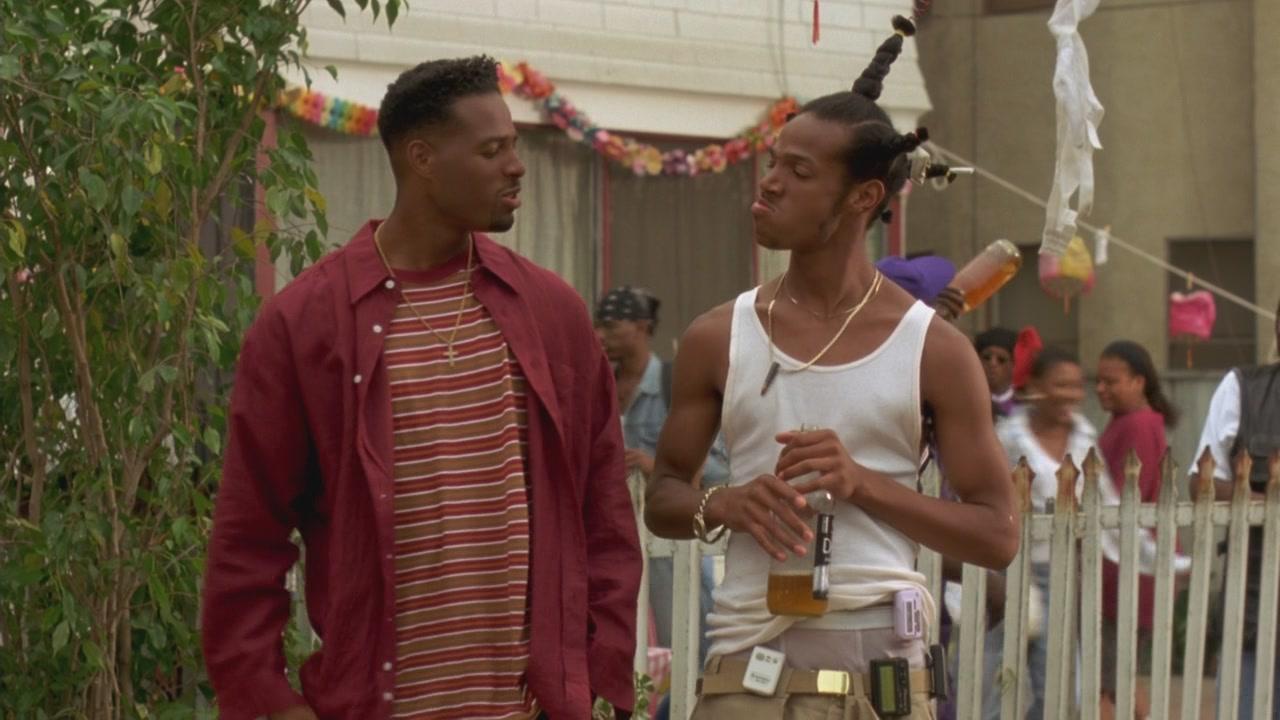 A movie with a long title and big ambitions is the best way to describe this parody of hood movies that emerged in 1990. Also titled 'Don't Be a Menace,' the over-the-top humor and portrayal of real elements in a funny and twisted way are what make this film a great watch. It centers upon Ashtray (Shawn Wayans), who moves to the inner city of South Central Los Angeles, and his misadventures skyrocket.
Director Paris Barclay uses slapstick humor and cultural references to make the black comedy film an entertaining and relatable movie for the audience. In this satirical movie, Ashtray becomes mindful of his responsibilities after multiple shenanigans, which is congruent to how things play out in 'Barbershop.'
4. The Best Man Holiday (2013)

A sequel to the 1999 film titled 'The Best Man,' 'The Best Man Holiday' is a romantic comedy that follows a group of people who get together after 15 years on a festive holiday. An innocent meet-up becomes grounds for old rivalries, past mistakes, and romances. The friends come from all walks of life, trying to conquer their internal battle while putting forth a hard exterior.
As days go by, the group is forced to take accountability for their past mistakes and must decide if they want to take this friendship forward. Director and writer Malcolm D. Lee does an exemplary job of defining group dynamics and powerplay with a dash of humor. The movie shares common themes of friendship and brotherhood with 'Barbershop,' which only comes into the spotlight after a few comical gimmicks.
3. Life (1999)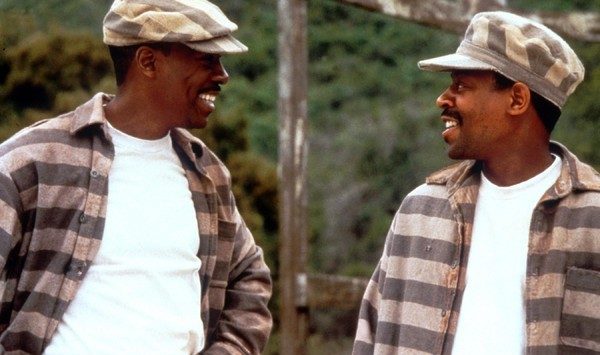 'Life' is a comedic crime drama that entails the story of two wrongfully convicted individuals, Ray (Eddie Murphy) and Claude (Martin Lawrence), who develop an unbreakable bond that keeps them going through tough times while serving a life sentence. They get the opportunity to work on a farm in Mississippi, where they realize how much the world has changed since they were imprisoned.
There are several flashbacks of their lives, but they eventually strive for a chance at redemption and finding a purpose. This heartwarming movie, directed by Ted Demme, showcases how a philosophical message can reach an audience using jest and gimmicks. The two best friends go through life-changing events that reveal the importance of social change and friendship. Such topics are also explored in 'Barbershop,' but they do take a backseat behind the humor.
2. The Wood (1999)
Another Rick Famuyiwa directorial, 'The Wood' is a story of three childhood friends, Mike, Roland, and Slim, preparing for Roland's wedding. However, Roland goes missing on his wedding day while the other two try to find him. While doing so, they spend time with each other and walk down memory lane, having heartfelt conversations about their childhood, crushes, struggles, and the death of a close friend. Soon, they also confront the challenges of surviving in this world and their hardships in multiple facets of life. This coming-of-age comedy-drama makes you cherish the ups and downs of life. Like the trio in 'The Wood,' Calvin in 'Barbershop' also comes across unfathomable occurrences but finds strength through his friends and family.
1. Friday (1995)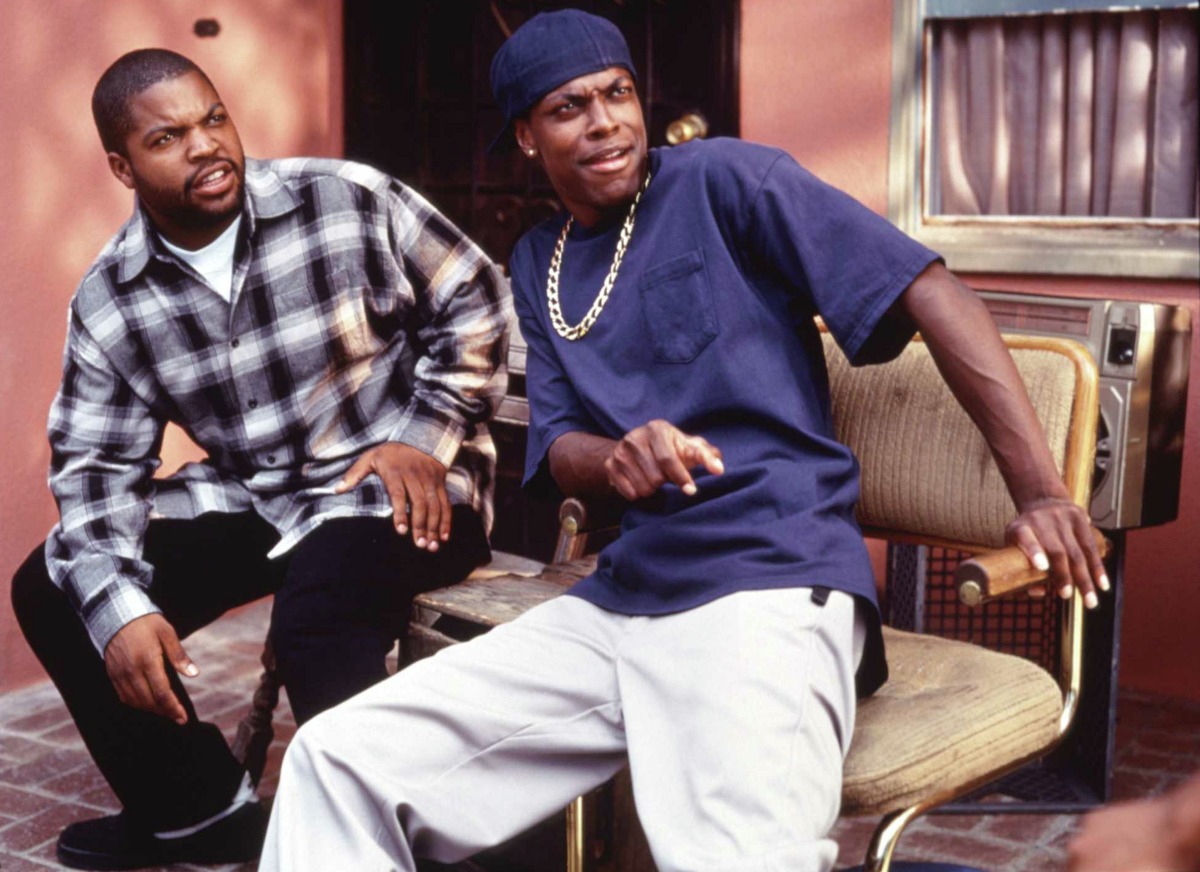 'Friday' is a stoner comedy film that is an amalgamation of hilarious events that commence with Craig (Ice Cube) being fired from his job and helping his best friend, Smokey (Chris Tucker), return the money he borrowed from drug suppliers. The stakes are high because Smokey might get killed if he doesn't show up with 200$ dollars. Thus, the duo goes through all sorts of misadventures to save Smokey.
Helmed by F. Gary Gray, the movie is penned by DJ Pooh and Ice Cube, who also stars in the movie. Even as a light-hearted movie, the buddy comedy explores themes of friendship, responsibility, and the struggle of growing up, just like 'Barbershop.' This film tops as one of Ice Cube's finest works, which secures it the number one spot on our list.
Read More: Best Comedy Movies of All Time