'Blue Beetle' is a superhero film centered around the DC Comics character Jaime Reyes, also known as Blue Beetle. Steering the creative helm is director Ángel Manuel Soto, while the narrative comes from the pen of Gareth Dunnet-Alcocer. The plot follows a fresh out of college Jaime Reyes, who returns to his hometown with a head full of dreams for what lies ahead, only to discover that things have changed since he left. While navigating the complexities of finding his place in the world, destiny turns unexpectedly when Jaime stumbles upon a centuries-old artifact of extraterrestrial origin: the Scarab.
In a twist of fate, the Scarab establishes an unexpected connection with Jaime, selecting him as its symbiotic host. This connection grants him access to an extraordinary suit of armor imbued with remarkable and ever-evolving abilities, propelling him into the mantle of the iconic superhero, Blue Beetle. This transformation forever alters his path as he embraces his newfound powers and takes on a destiny he could never have foreseen. Suffering from post 'Blue Beetle' blues? Fret not, and explore these recommendations that capture the same essence as the Xolo Maridueña starrer. You can watch most of these movies similar to 'Blue Beetle' on Netflix, Hulu, or Amazon Prime.
8. Morbius (2022)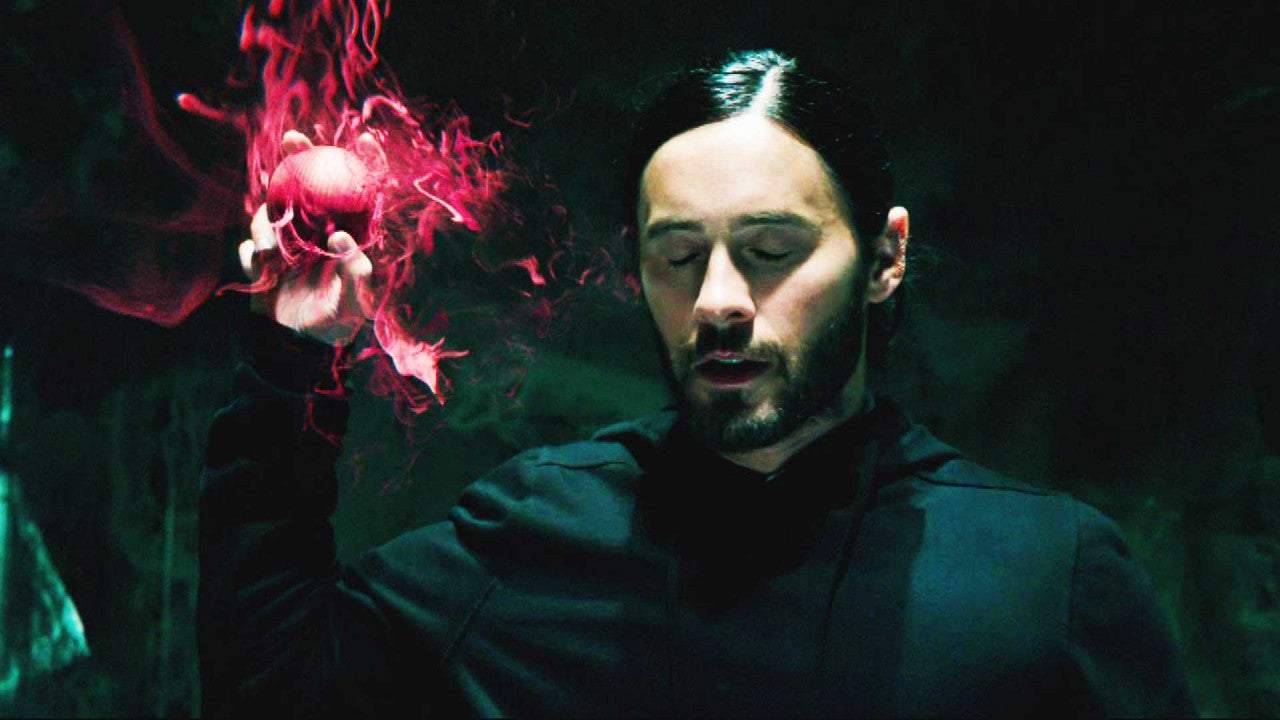 The Superhero movie 'Morbius' takes inspiration from the Marvel Comics character bearing the same name. Directed by Daniel Espinosa, the film features Jared Leto in the role of Dr. Michael Morbius. Afflicted by a rare blood disorder and driven by a desire to alleviate the suffering of those sharing his affliction, he takes a risky and daring approach.
Initially perceived as a groundbreaking triumph, the outcome unfolds as a solution that might be more dangerous than the ailment itself. Both 'Blue Beetle' and 'Morbius' have characters grappling with unexpected transformations – Blue Beetle through symbiotic alien technology and Dr. Morbius due to a risky scientific experiment – leading them to harness newfound powers and face moral dilemmas.
7. The Flash (2023)
'The Flash' is a superhero movie revolving around the eponymous DC character Barry Allen, AKA The Flash. Helmed by director Andy Muschietti, it features Ezra Miller in the lead role. Drawing inspiration from the 'Flashpoint' storyline, the film follows Barry Allen's attempt to alter his tragic past by time traveling, inadvertently triggering an alternate reality where the Justice League is absent, resulting in chaotic consequences.
'The Flash' and 'Blue Beetle' both explore the idea of ordinary individuals gaining extraordinary abilities, leading them to balance their personal lives with their superhero responsibilities while facing consequences that stem from their unique powers.
6. Ant-Man (2015)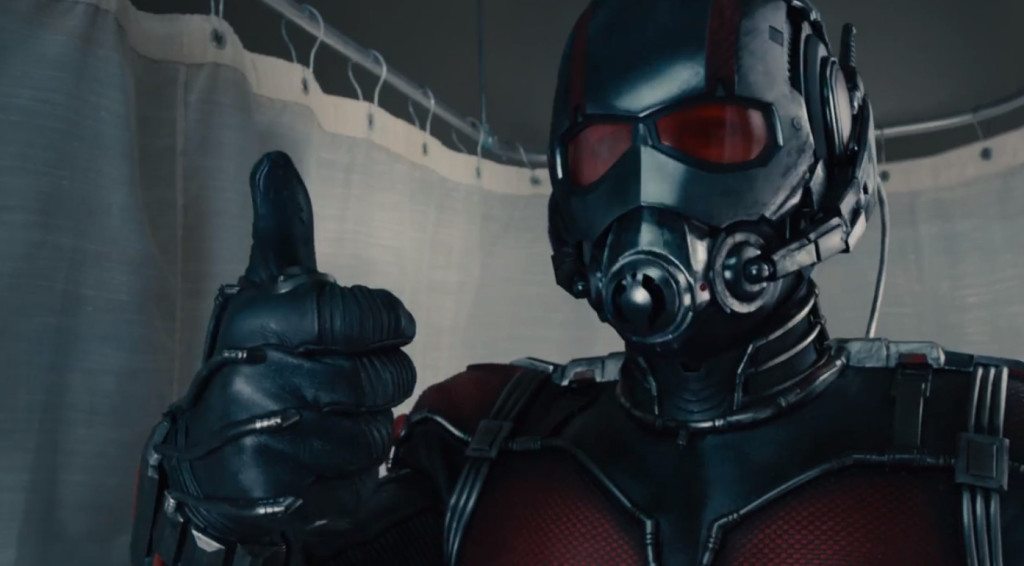 The superhero film 'Ant-Man' derives its foundation from the Marvel Comics characters Scott Lang and Hank Pym. Directed by Peyton Reed, the movie features Paul Rudd, who takes on the lead role of Scott Lang/Ant-Man. Equipped with the remarkable power to shrink while growing more robust, swindler Lang must tap into his heroic side to aid his mentor, Dr. Hank Pym.
Together, the duo strives to safeguard the groundbreaking Ant-Man suit's secret from formidable modern threats. Overcoming seemingly impossible challenges, Pym and Lang embark on a daring mission to execute a heist that holds the key to global salvation. Like 'Blue Beetle,' 'Ant-Man' showcases a protagonist who harnesses a special suit to gain superhuman powers, navigating the challenges of heroism while balancing his personal life.
5. Steel (1997)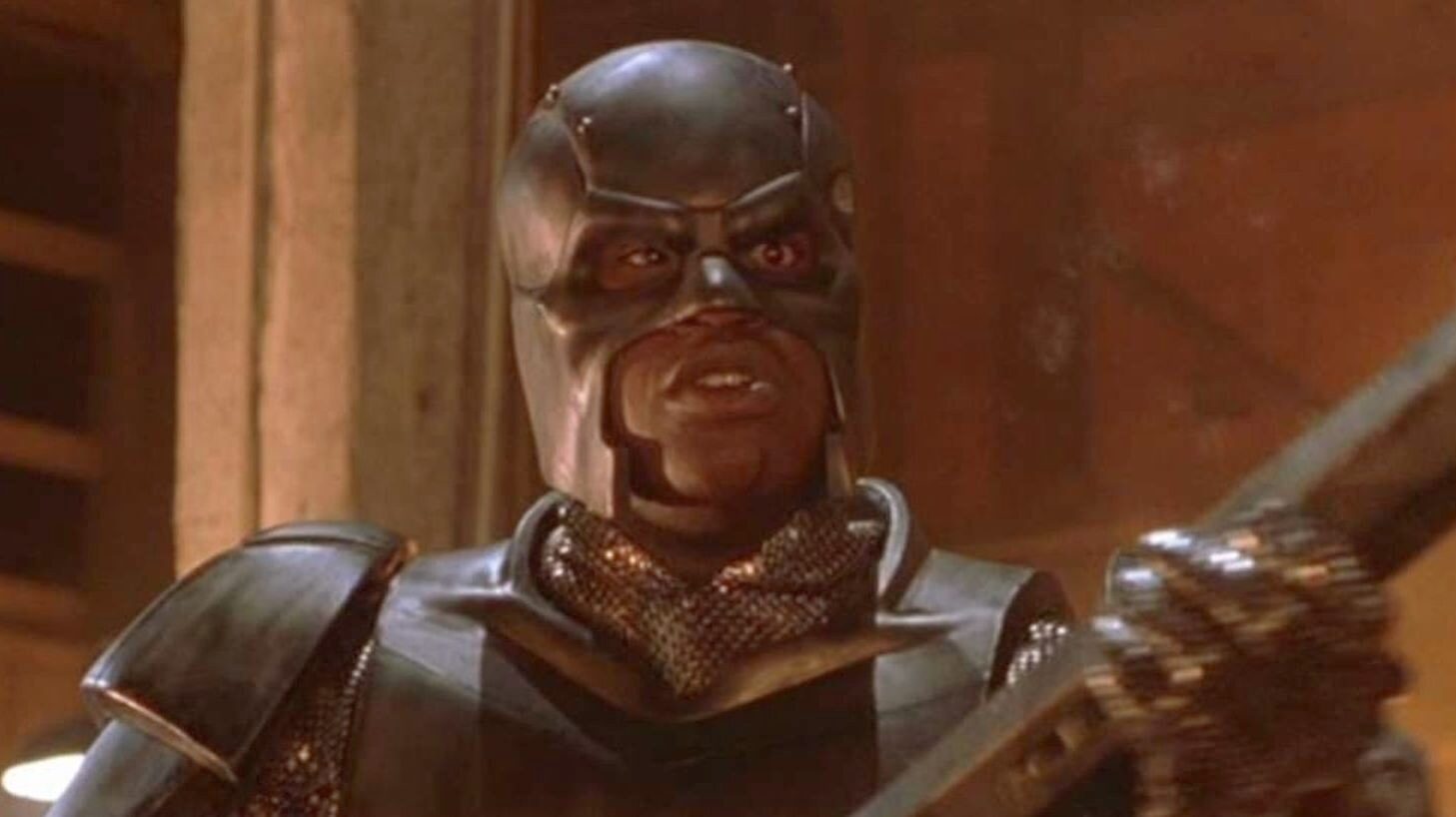 'Steel' takes inspiration from the DC Comics character of the same name. The Kenneth Johnson directorial follows John Henry Irons (Shaquille O'Neal), a former weapons designer who quits his job after an accident caused by his inventions leaves his friend paralyzed.
When a criminal starts producing and selling these weapons, Irons, alongside his friend and a young girl, creates an armored suit to become the vigilante hero known as Steel, aiming to halt the criminal's dangerous activities. 'Steel' and 'Blue Beetle' share similarities as lesser-known heroes who employ advanced technology – Steel with his powered armor and Blue Beetle with his mystical Scarab – to safeguard their communities and grapple with their newfound roles.
4. Black Panther (2018)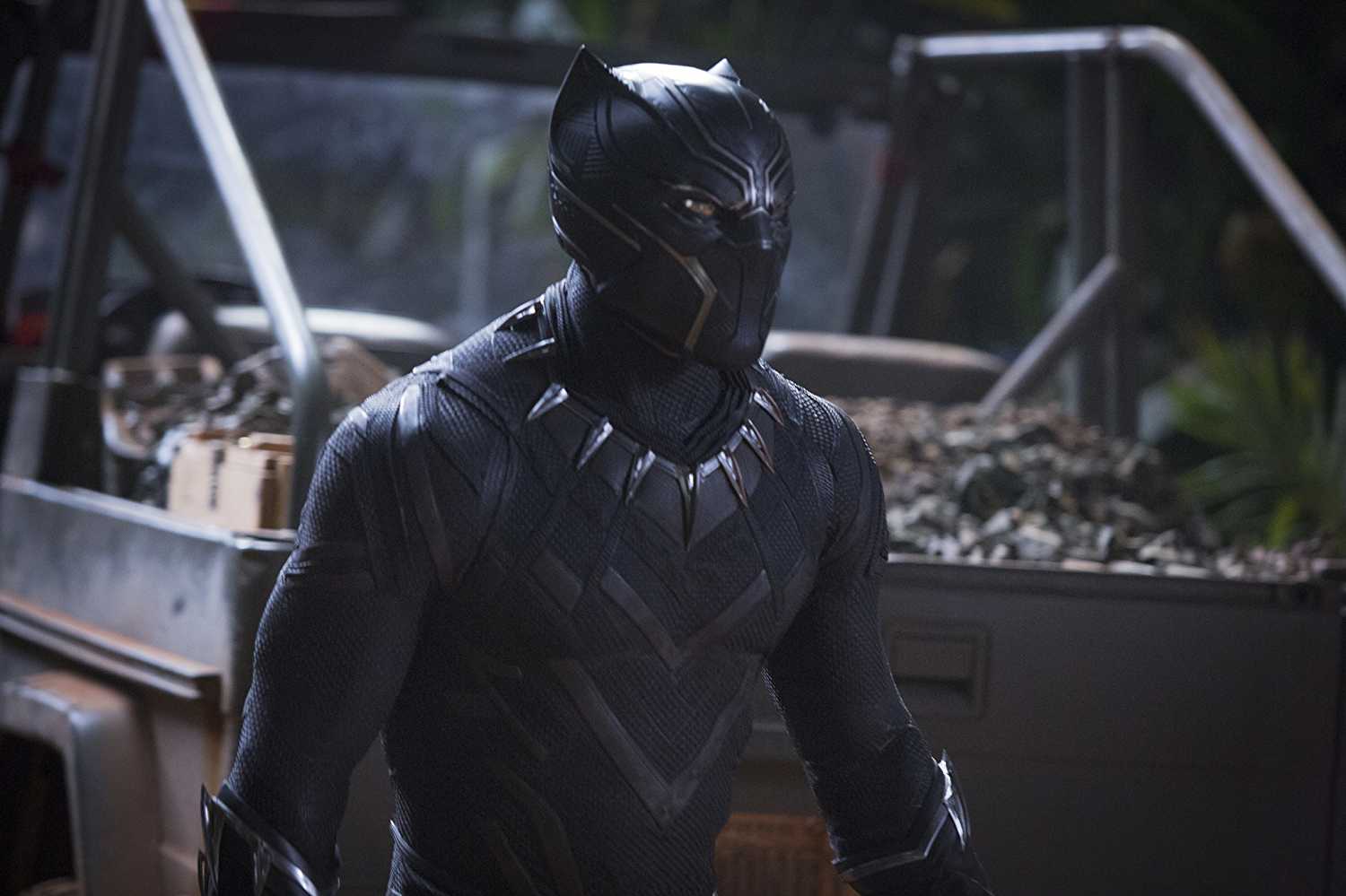 'Black Panther' is a superhero movie adapted from the Marvel Comics character of the identical name. Directed by Ryan Coogler and co-written with Joe Robert Cole, the film features Chadwick Boseman as T'Challa, AKA Black Panther. 'Black Panther' follows T'Challa, the newly crowned king of the hidden and technologically advanced African nation of Wakanda.
As he grapples with his royal duties, T'Challa must also defend his people and the world from a formidable adversary who challenges both his role as a leader and the future of Wakanda's advanced technology. The shared theme between 'Black Panther' and 'Blue Beetle' (apart from having a color and an animal in their title) is the utilization of advanced technologies and mystical elements that lead to the transformation of individuals, shaping their paths as superheroes.
3. Shazam! (2019)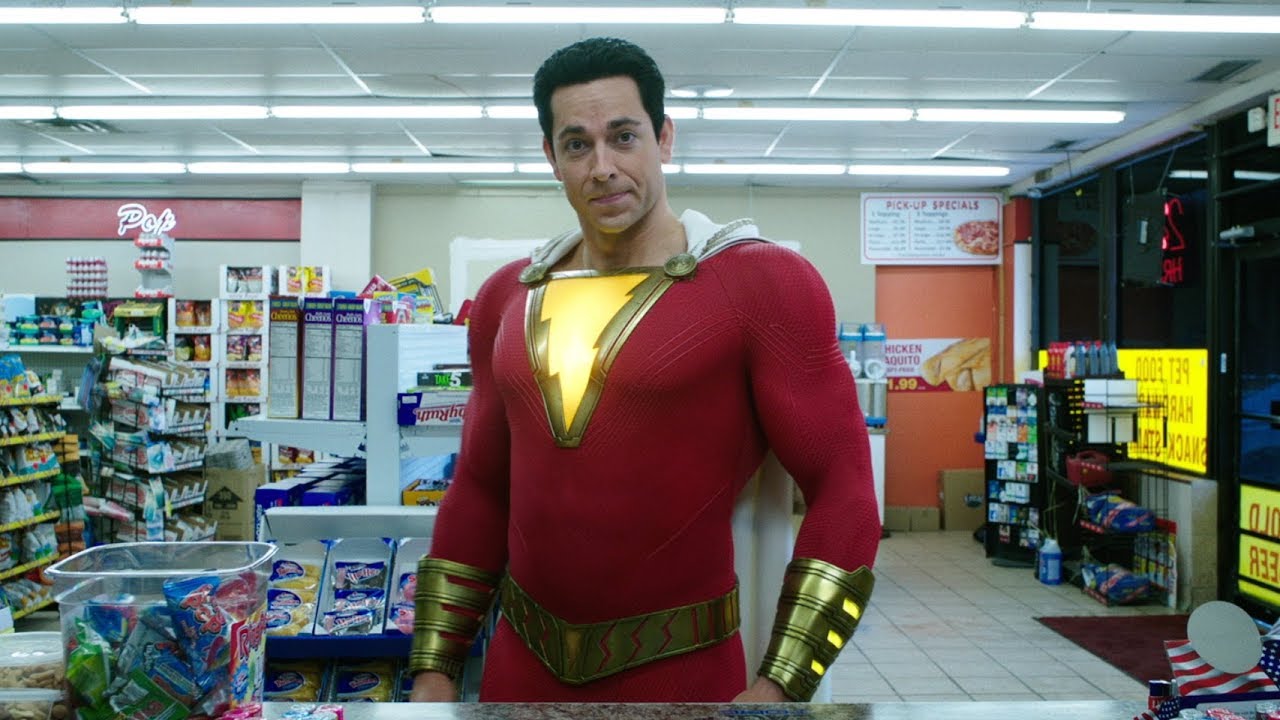 'Shazam!' is a superhero movie adapting the DC Comics character with the same name. Directed by David F. Sandberg, it stars Zachary Levi as the lead. The story revolves around teenager Billy Batson, selected by the ancient wizard Shazam to become his champion through the magic word 'Shazam,' granting him the ability to transform into an adult superhero with various powers.
Alongside his foster siblings, Billy must learn to harness his newfound abilities to confront the villainous Dr. Thaddeus Sivana and his Seven Deadly Sins. Like 'Blue Beetle,' 'Shazam!' also explores the transformation of young individuals into powerful superheroes through interaction with mystical forces.
2. Venom (2018)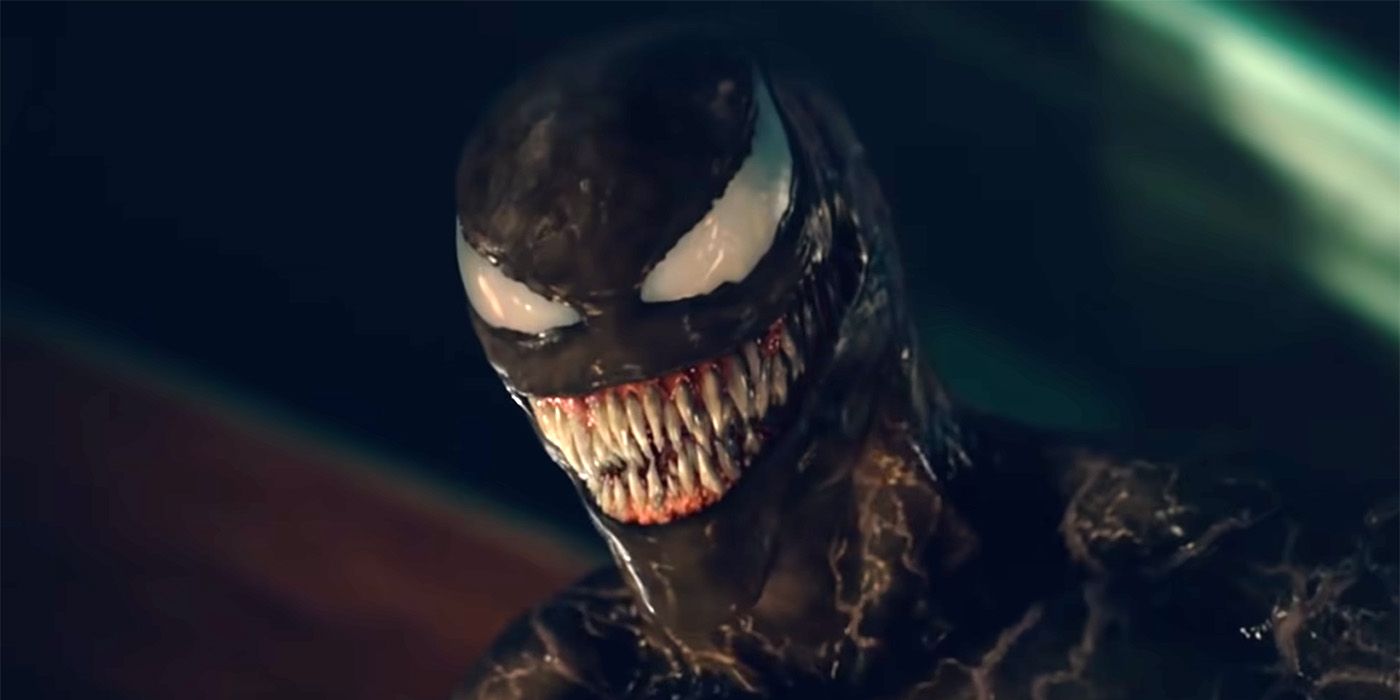 In Ruben Fleischer's 'Venom,' journalist Eddie Brock (Tom Hardy) becomes host to an alien symbiote, granting him superhuman abilities and a dual personality as the antihero Venom. As Eddie grapples with the symbiote's influence, he must confront a dangerous corporation and a fellow symbiote host.
Similarly, in 'Blue Beetle,' the lead character Jaime Reyes gains powers from a symbiotic connection with an ancient Scarab, navigating his newfound abilities while tackling challenges as a superhero. Both stories explore the dynamic between their hosts and the symbiotic entities, leading to internal struggles and external conflicts.
1. Spider-Man: Into the Spider-Verse (2018)
'Spider-Man: Into the Spider-Verse' is an animated superhero movie centered around the Marvel Comics character Miles Morales, AKA Spider-Man. Marking the inaugural animated installment in the 'Spider-Man' franchise, the film is the directorial collaboration of Bob Persichetti, Peter Ramsey, and Rodney Rothman, with Shameik Moore voicing Morales.
The plot follows teenager Miles Morales as he discovers his spider-like abilities and crosses paths with various Spider-People from alternate dimensions. Together, they team up to stop a threat that could disrupt the fabric of reality itself. Likewise, in 'Blue Beetle,' protagonist Jaime Reyes gains superpowers through a mystical scarab, navigating his dual life while tackling challenges as a superhero. Both stories explore the journey of young individuals harnessing unexpected abilities to save the world.
Read More: Where Was Blue Beetle Filmed?