'Cassandro' is a captivating biographical drama that marks the narrative directorial debut of Roger Ross Williams. Crafted by Williams and David Teague, the narrative is based on a true story and takes audiences on a remarkable journey. Set against the backdrop of the early 1980s, the film unfolds the life of Saúl Armendáriz, a courageous gay wrestler residing in El Paso, Texas. Saúl's passion for Lucha libre leads him to regularly cross the border into Ciudad Juárez, Mexico, to engage in thrilling wrestling matches. Initially known as El Topo, Saúl's life takes an unexpected turn when he encounters a new trainer named Sabrina.
Sabrina's unconventional suggestion to embrace the exótico persona transforms Saúl into the iconic Cassandro, propelling him toward newfound success and self-discovery. Apart from the intriguing premise, the film boasts a stellar ensemble cast featuring Gael García Bernal, Roberta Colindrez, Perla De La Rosa, Joaquín Cosío, Raúl Castillo, El Hijo del Santo, and Bad Bunny. Get ready to step into the colorful world of courage and charisma with more films like 'Cassandro,' where real-life stories meet wrestling rings and heart-pounding drama. You can watch most of these movies like 'Cassandro' on Netflix, Hulu, or Amazon Prime.
8. Wrestling Ernest Hemingway (1993)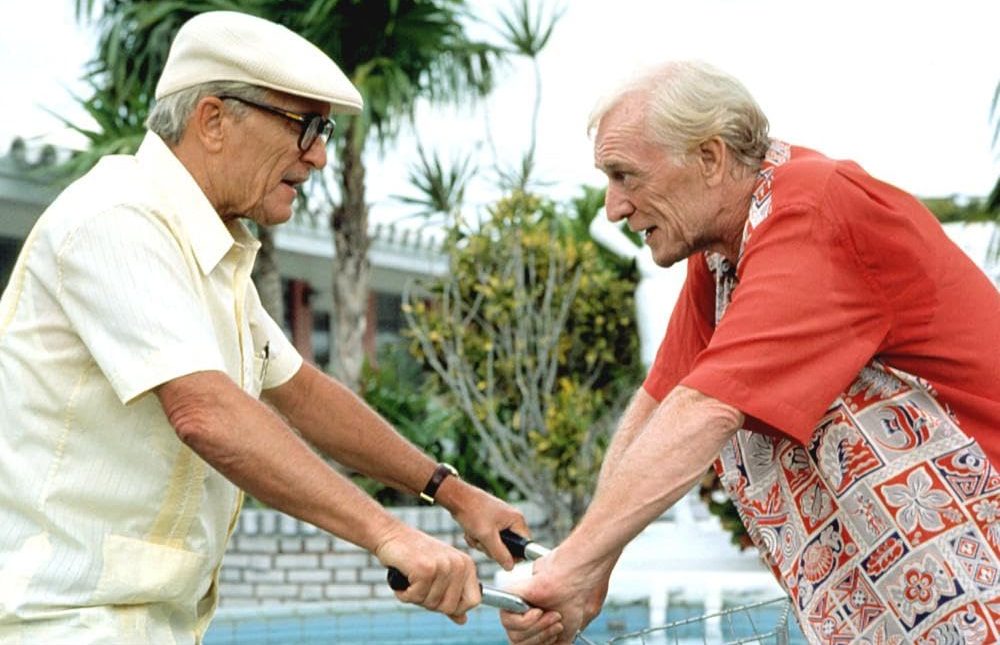 'Wrestling Ernest Hemingway,' a touching romantic drama penned by Steve Conrad and skillfully directed by Randa Haines, boasts a stellar ensemble cast featuring Richard Harris, Robert Duvall, Sandra Bullock, Shirley MacLaine, and Piper Laurie. Set against the backdrop of sunny Florida, the film weaves a heartwarming tale of friendship between two elderly gentlemen and explores the poignant romantic connections they share with the women who brighten their lives. Both 'Wrestling Ernest Hemingway' and 'Cassandro' highlight the themes of unlikely friendships and the transformative power of pursuing one's passions as they explore the connections forged through personal struggles and the pursuit of dreams.
7. Beyond the Mat (1999)
'Beyond the Mat,' a documentary crafted by the multitalented Barry W. Blaustein, offers an intimate look into the lives of professional wrestlers beyond the squared circle. The film spotlights notable figures like Mick Foley, Terry Funk, and Jake Roberts while also shedding light on the ascent of Extreme Championship Wrestling (ECW) and the diverse world of independent wrestlers and organizations, including the World Wrestling Federation (WWF).
'Beyond the Mat' and 'Cassandro' share a common thread in their exploration of the personal lives and struggles of professional wrestlers, showcasing the human side behind the personas and the sacrifices made for their careers. Both films provide an unfiltered glimpse into the physical and emotional toll of pursuing a passion in the world of wrestling.
6. GLOW: The Story of the Gorgeous Ladies of Wrestling (2012)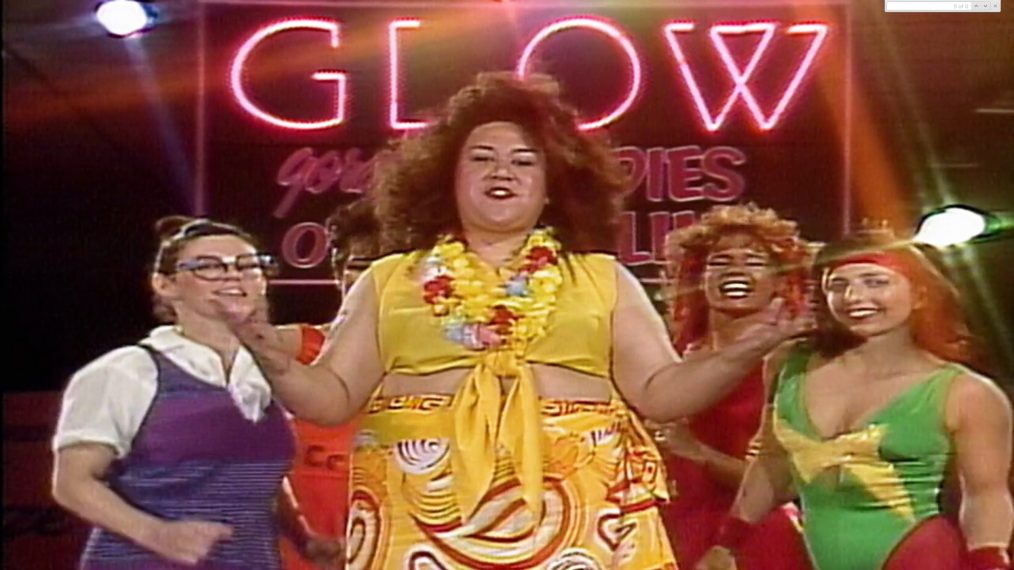 'GLOW: The Story of the Gorgeous Ladies of Wrestling,' directed by Brett Whitcom, offers an engaging glimpse into the world of professional wrestling. Focused on the women's wrestling promotion known as the Gorgeous Ladies of Wrestling (G.L.O.W.), the documentary chronicles their unique journey, which included staging live events that were later broadcast on American television during the late 1980s. The ensemble cast features Emily Dole, Dee Booher, Angelina Altishin, and Cindy Maranne, among others.
Blending vintage TV series footage with insightful interviews featuring some of the participants, this captivating documentary showcases the resilience and creativity of the G.L.O.W. wrestlers. In a similar vein, 'Cassandro' portrays the fascinating life of a wrestler who defied conventions and embraced a unique persona, highlighting the diverse stories within the world of wrestling and the dedication of those who inhabit it.
5. The Fighter (2010)
Directed by David O. Russell, 'The Fighter' stars Mark Wahlberg, Christian Bale, Amy Adams, and Melissa Leo, offering a biographical sports drama that delves into the entwined paths of professional boxer Micky Ward and his half-brother, former pugilist Dicky Eklund. This captivating narrative draws inspiration from the real-life Eklund-Ward family, whose struggles were previously documented in the 1995 film 'High on Crack Street: Lost Lives in Lowell.' Much like 'Cassandro,' it's a powerful exploration of personal challenges and triumphs within the world of combat sports.
4. You Cannot Kill David Arquette (2020)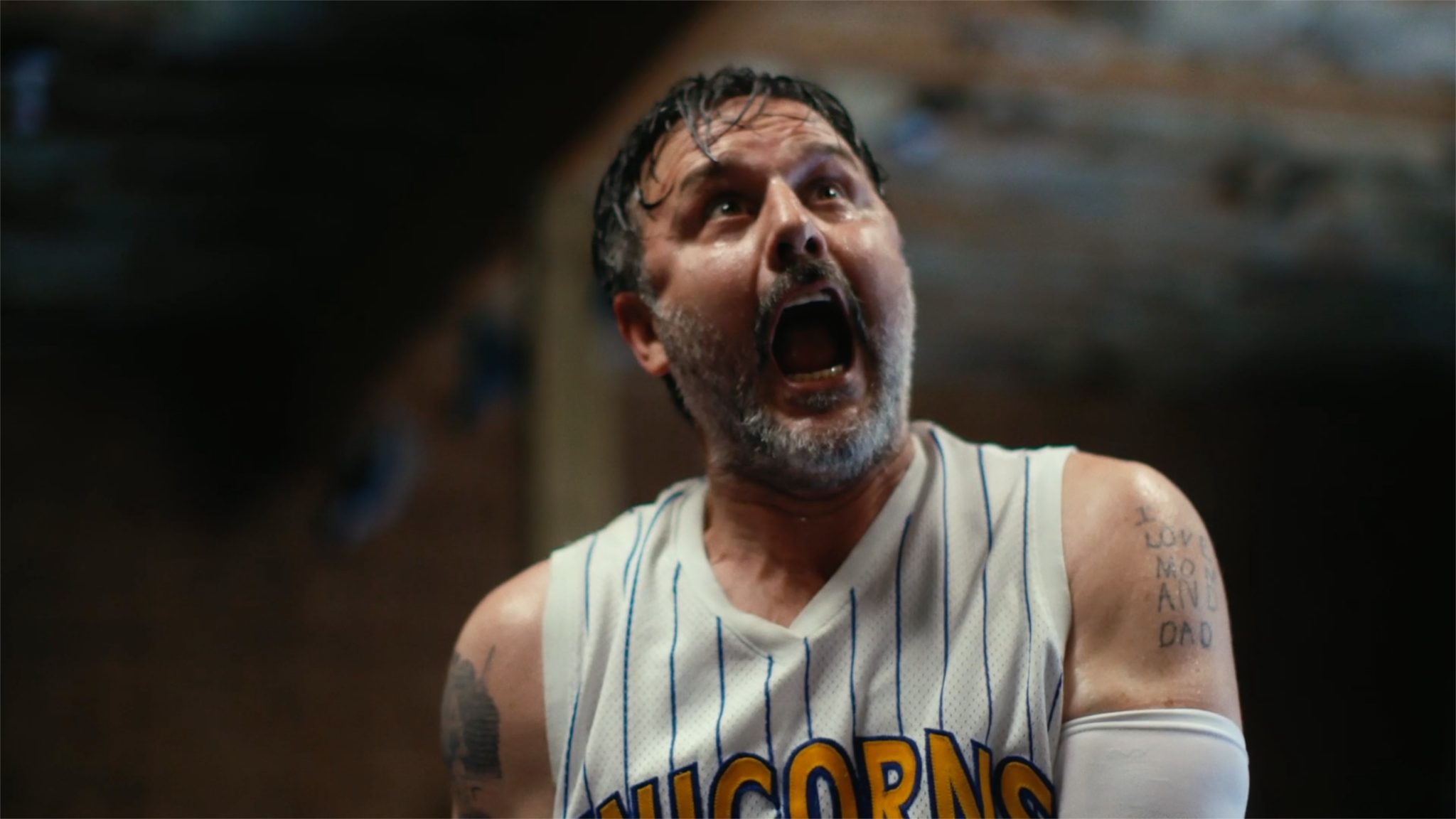 'You Cannot Kill David Arquette,' directed by David Darg and Price James, is a gripping documentary that blurs the lines between reality and performance. The film follows actor David Arquette's journey as he attempts to earn respect in the world of professional wrestling after a stint in acting, and features an array of wrestling stars and insiders including Ric Flair, Diamond Dallas Page, and more.
Arquette's unlikely venture into the sport parallels Cassandro's transformation in 'Cassandro.' Both films showcase individuals from different backgrounds who pursue their dreams in the challenging and often misunderstood world of wrestling. Through determination and personal growth, Arquette's and Cassandro's stories serve as powerful testaments to the resilience of the human spirit within this captivating genre of documentary filmmaking.
3. Fighting with My Family (2019)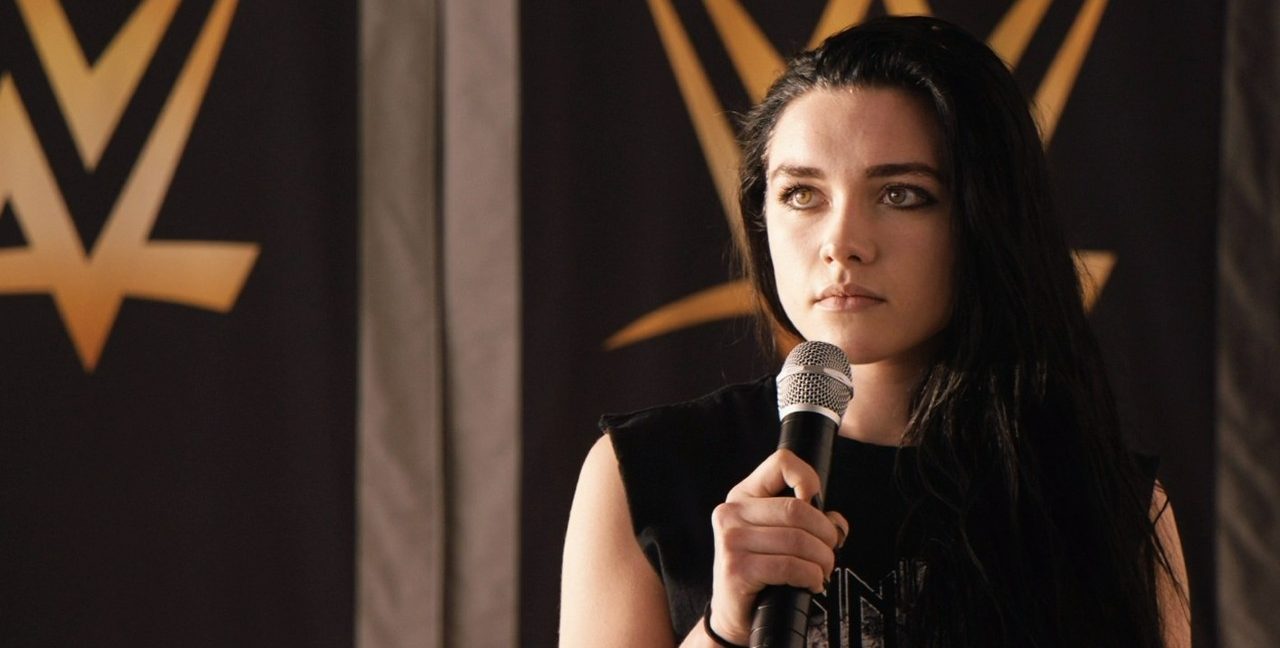 'Fighting with My Family,' a biographical sports comedy-drama film directed by Stephen Merchant, stars Florence Pugh, Lena Headey, Nick Frost, and Jack Lowden. The film tells the true story of WWE wrestler Paige (Saraya Bevis in real life) and her journey from a wrestling family in England to achieving her dreams in the wrestling world. It's a heartwarming tale of perseverance, family bonds, and the challenges one faces while pursuing a career in professional wrestling. Similar to 'Cassandro,' which explores the transformation of Saúl Armendáriz into the iconic wrestler Cassandro, both films shed light on the resilience and passion of individuals who break barriers and overcome obstacles in the world of wrestling.
2. Foxcatcher (2014)
'Foxcatcher,' a biographical psychological sports film produced and directed by Bennett Miller, unravels a gripping narrative written by E. Max Frye and Dan Futterman. Featuring a compelling cast that includes Steve Carell, Channing Tatum, and Mark Ruffalo, the film loosely draws inspiration from the true story of multimillionaire E.I. du Pont family heir and wrestling aficionado John du Pont. In 1986, du Pont recruited two 1984 US Olympic gold medalist wrestlers, Mark Schultz and his older brother David, to assist in coaching wrestlers for national, world, and Olympic competitions.
The film delves into the complex dynamics that led to the tragic murder of David Schultz by du Pont in January 1996. Much like 'Cassandro,' which explores the unconventional journey of a wrestler's transformation, 'Foxcatcher' dives into the intricate world of wrestling but takes a darker turn, examining the psychological complexities and consequences that can arise within the sport.
1. The Wrestler (2008)
'The Wrestler,' directed by Darren Aronofsky and written by Robert Siegel, is a poignant sports drama film that follows the journey of an aging professional wrestler portrayed by Mickey Rourke. In the face of declining health and fading stardom, he clings to his wrestling career, reminiscent of his 1980s glory days. As he grapples with these physical and professional challenges, he also endeavors to mend his estranged relationship with his daughter and explore an unlikely romance with a stripper.
The cast includes Marisa Tomei, Evan Rachel Wood, Mark Margolis, and Todd Barry in supporting roles. This film, akin to 'Cassandro,' delves deep into the lives of wrestlers, capturing the resilience, sacrifices, and personal struggles that define their unconventional paths in the world of professional wrestling.
Read More: Is Cassandro Based on a True Story?