Created by Robyn Scott-Vincent, 'Down for Love' is a heartwarming dating reality TV show that showcases the dating lives of individuals with Down syndrome. Scott-Vincent was inspired to create this reality TV show because she wanted to change the perceptions of people with disabilities and show that they are just as capable of love and relationships as anyone else. The show follows ten people throughout five episodes and proves that the search for love is universal, regardless of who we are. Our budding singles embark on a series of dates and use advice from family, friends, and experts to navigate the complexities of relationships.
The heart of this show is diversity and love, allowing it to help the viewers better understand the experiences of people with disabilities. While it is not without flaws, it is a step in the right direction for better inclusion and representation in our society. We have curated this list of recommendations that share the same spirit of empathy and inclusion, inviting viewers to step into the lives of these remarkable individuals. You can watch most of these reality shows like 'Down for Love' on Netflix, Hulu, or Amazon Prime.
8. Deaf U (2020)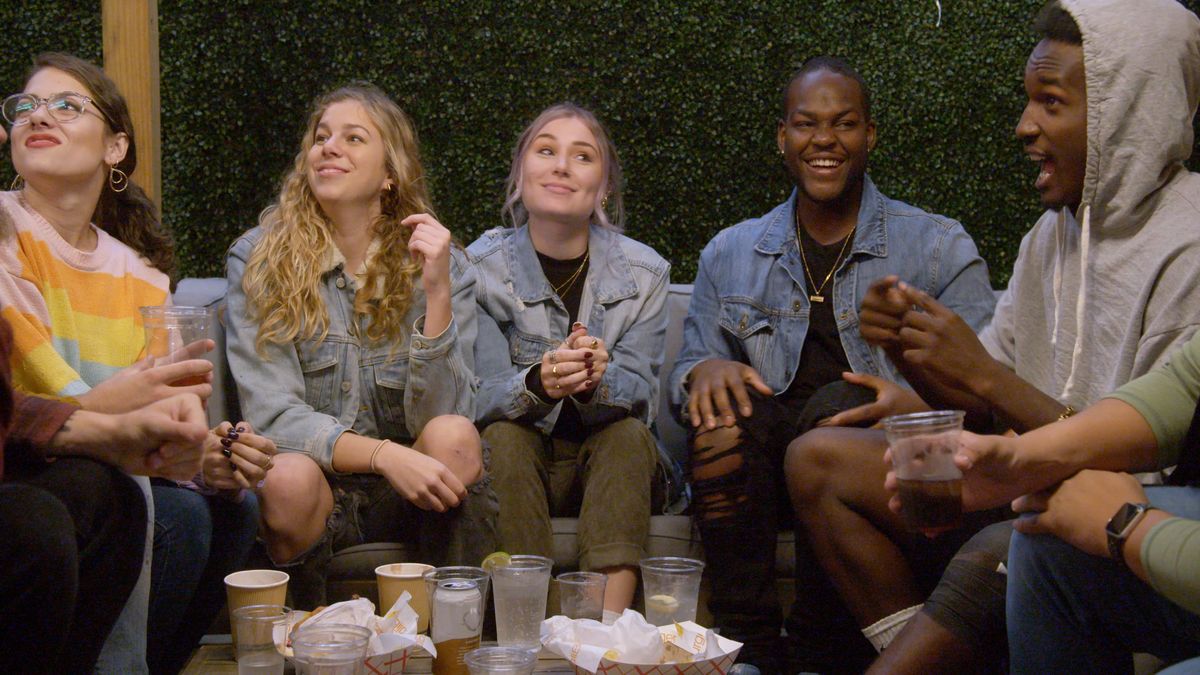 'Deaf U' offers the viewers a window into the lives of deaf and hard-of-hearing students at Gallaudet University. With this show, the creator Nyle DiMarco provides a perspective on a group of people often underrepresented on screen. Every episode captures their friendships, romantic pursuits, and other experiences masterfully.
Through the journey of the young students, you will be able to recognize how important it is to be understanding and communicate well in relationships. It is a celebration of diversity that showcases that love transcends language barriers. Similar to 'Down for Love,' it celebrates people's individuality while highlighting the human desire we all share, companionship, and connection. Moreover, both shows emphasize the need for better communication in relationships.
7. Little People, Big World (2006-)
'Little People, Big World' revolves around the Roloff family as they navigate through their lives, love, and relationships. As viewers, we get an invitation to an intimate look at their experiences as people with dwarfism. It provides a touching portrayal of the family as they share their day-to-day moments, challenges, and triumphs.
This show creates a sense of understanding and connection with the audience and reminds them that love knows no bounds. Just as 'Down for Love' showcases the dating experiences of people with Down syndrome, 'Little People, Big World' shows that love and family bonds are essential for a fulfilling life, regardless of physical differences.
6. Born This Way (2015-2019)
'Born This Way' is the story of young adults who have one thing in common — they all have Down syndrome. Through each episode, the creator, Jonathan Murray, gives the viewers an unfiltered glimpse into these people's lives. You will witness their aspirations, personal growth, and the support they receive from their friends and family.
Similar to 'Down for Love,' 'Born This Way' showcases the potential of people with Down syndrome and how it is unfair to put them in a box. Both are not just reality shows but are a catalyst for change. By providing an unfiltered platform to people with Down syndrome, they expand our perspectives and help us understand the importance of inclusivity.
5. The Specials (2014)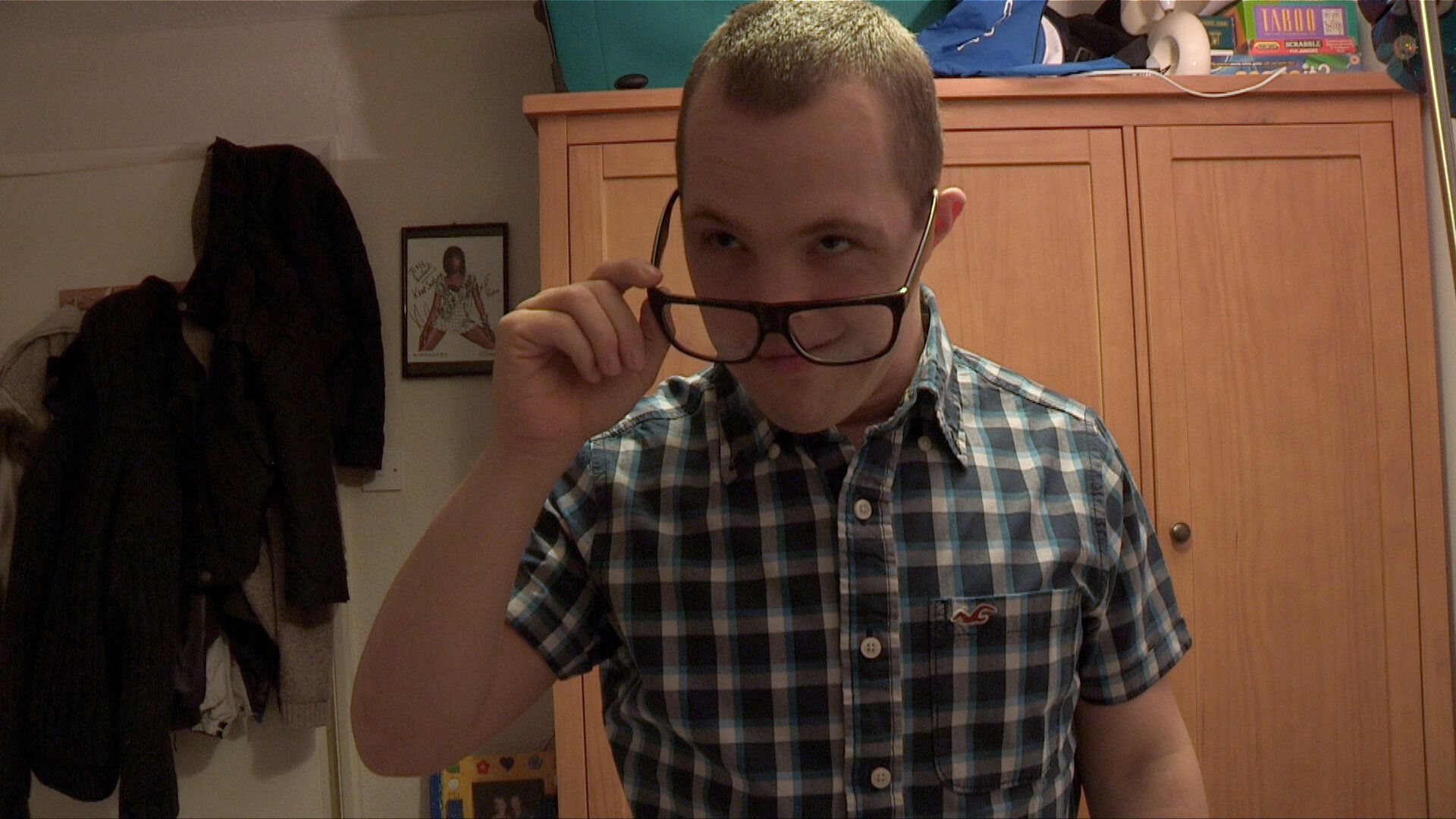 'The Specials' is a British reality TV series by Katy Lock and Daniel May that introduces viewers to a close-knit group of friends with intellectual disabilities. Living together in a house in Brighton, UK, these friends experience the highs and lows of everyday life together.
This heartwarming and authentic show will evoke a sense of belonging to you and enable you to appreciate the beauty in mundane things. 'Down for Love' and 'The Specials' beautifully capture the authenticity and depth of the participants' relationships and friendships. They emphasize the importance of love and connection through shared experiences and candid moments.
4. Born to Be Different (2003-2020)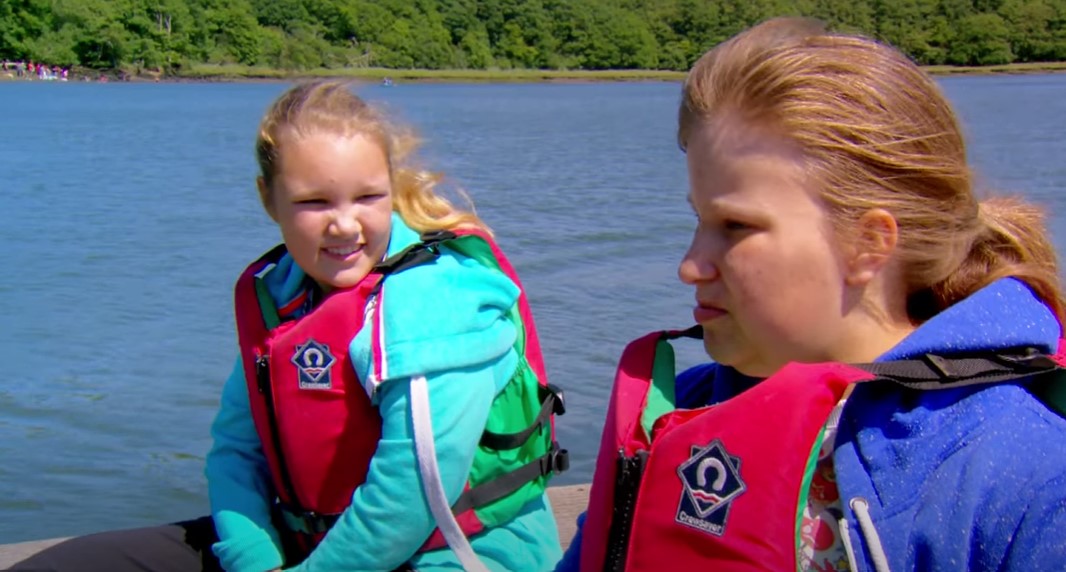 Directed by Marc Lewis, 'Born to Be Different' is a reality docuseries that depicts the story of children with disabilities and how they navigate their challenges and emerge triumphant. It is a compelling series that captures the dreams, resilience, and determination of these children and their families and serves as a testament to the importance of family, support, and the unwavering spirit against life's challenges.
As you see these people face their obstacles head-on, you will have a changed attitude toward your own life. This docuseries, like 'Down for Love,' follows the story of individuals underrepresented in the mainstream media. It reinforces the idea that everyone deserves the chance to find love and happiness and that support from family and friends is invaluable.
3. Better Date Than Never (2023-)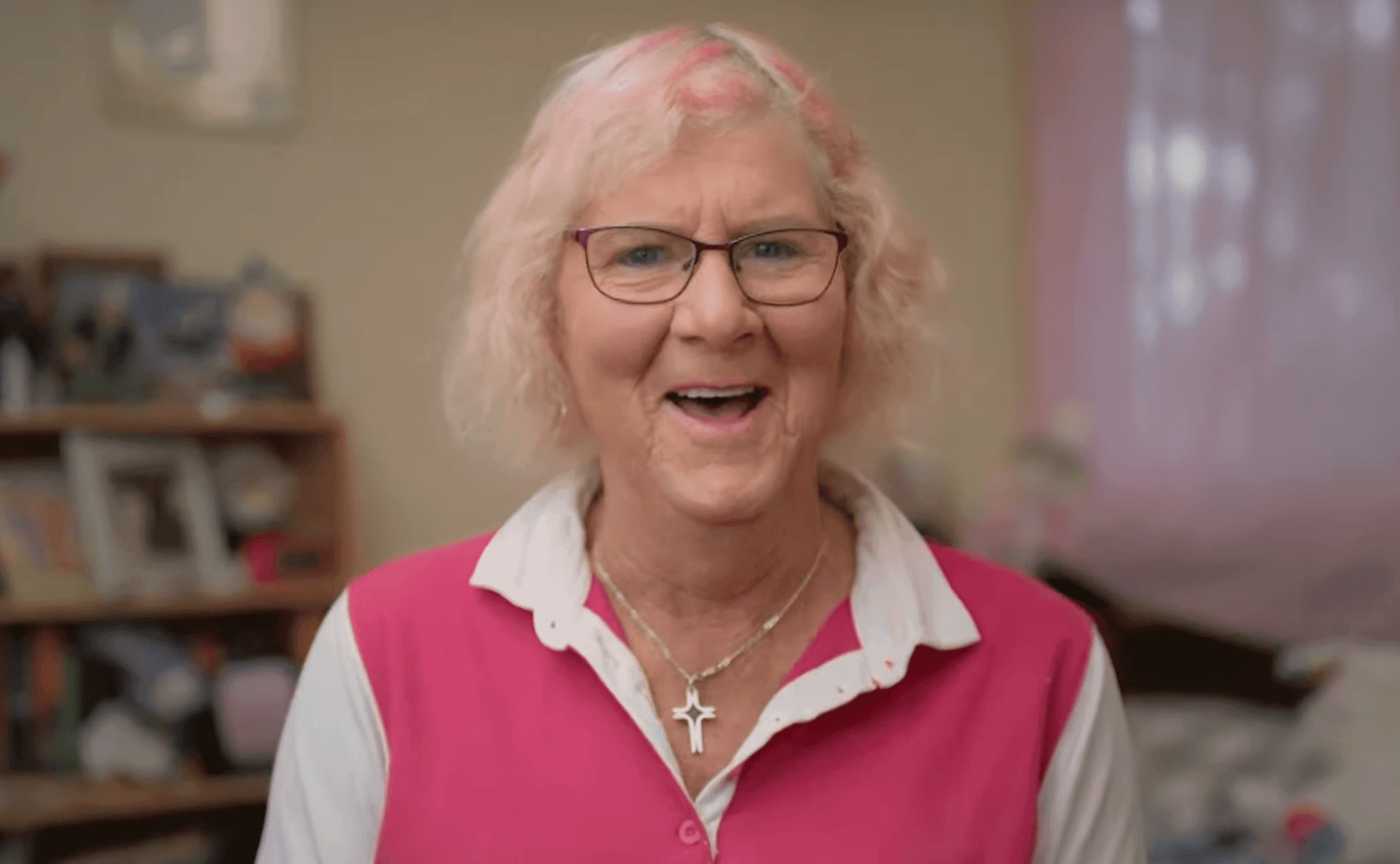 Although a reality docuseries, 'Better Date Than Never' takes a fresh twist on dating reality shows and underscores that the search for love is not bound by any circumstances. The director, Cian O'Clery, takes you through the stories of individuals with disabilities and their challenges, such as discrimination and prejudice.
'Better Date Than Never' is an entertaining and heartwarming show that is a must-watch for anyone looking for a feel-good show that will put a smile on their face. This series resonates with 'Down for Love' as it also illustrates that love can find us at any moment, reinforcing the idea that it's never too late to seek the connection we all crave.
2. Love on the Spectrum (2019-)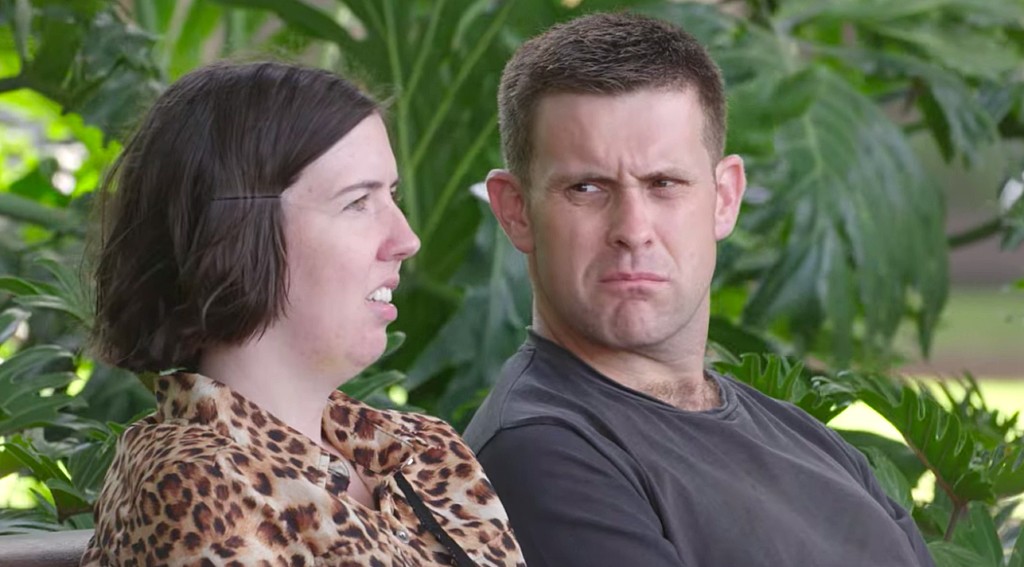 'Love on the Spectrum' is an Australian reality TV show that provides an intimate look into the lives of young adults on the autism spectrum who are dealing with the complexities of dating. Created by Cian O'Clery, the series explores the love and connection among its participants, each with their own interests, personalities, and approaches to dating.
The individuals also receive the support of experts who help them as they venture into romance. Like 'Down for Love,' this show also celebrates diversity and the importance of genuine connections. It highlights neurodiverse love stories, cementing that everyone has the right to experience love and meaningful relationships.
1. The Undateables (2012-2020)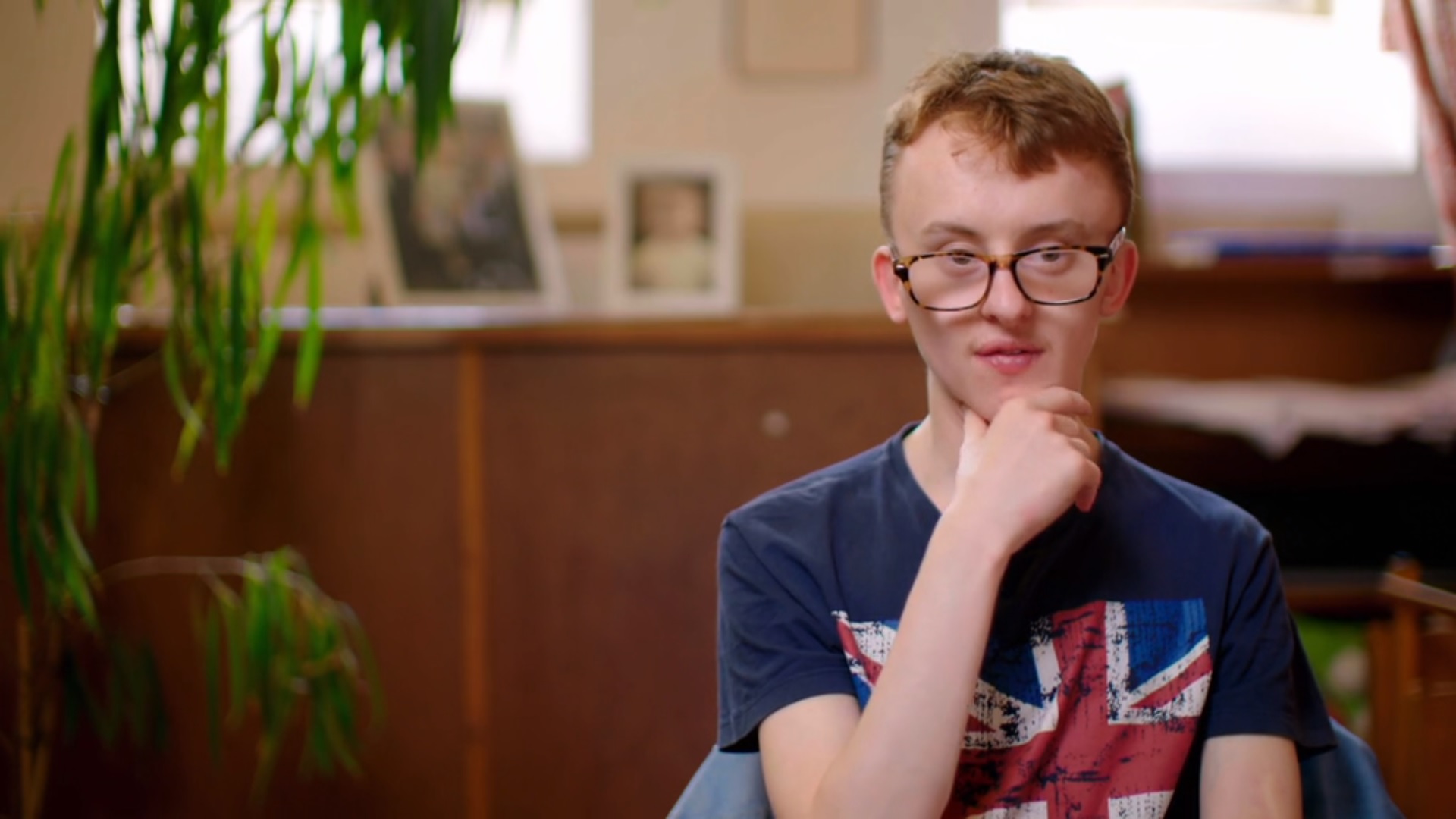 'The Undateables' is a British reality show that doesn't just challenge stereotypes; it shatters them. It introduces us to individuals with disabilities who are determined to find love. Narrated by Sally Phillips, the show follows a group of participants with disabilities and conditions such as Down syndrome, autism, Tourette's syndrome, and facial disfigurements.
The dating reality series compels you to look beyond your preconceived notions and understand the beauty of genuine connections. Like 'Down for Love,' 'The Undateables' gives voice to one of the most underrepresented groups on television. Both shows emphasize the importance of connection and personal growth through their honest and compassionate portrayal.
Read More: Down for Love Season 1: Where Are They Now? Who Are Still Together?