In a sea of crime and comedy, Apple TV+'s 'High Desert' follows the story of Peggy, an addict whose steadfast resolve to turn her life around goes comically haywire. After losing her mother and seeing a friend lurched by a private investigator, it dawns on Penny that she possesses the necessary skill set to become an efficient PI. However, when she targets an ex-news anchor, things go out of control, and she gets involved in a series of dangerous activities. Created by Nancy Fichman, Katie Ford, and Jennifer Hoppe-House, the dark comedy series delves into a number of themes.
Featuring compelling performances by Patricia Arquette, Brad Garrett, Rupert Friend, Bernadette Peters and Weruche Opia, 'High Desert' follows the bizarre exploration of grief and addiction in addition to Peggy's misadventures. Besides the inner conflict of the character, the show depicts the off-beat melancholy encompassing Peggy's life as well. So, if the idiosyncratic and wild ways of Peggy enthralled you, here is a list of similar television series. You can watch several of these shows, like 'High Desert' on Netflix, Hulu, or Amazon Prime.
8. Mom (2013-2021)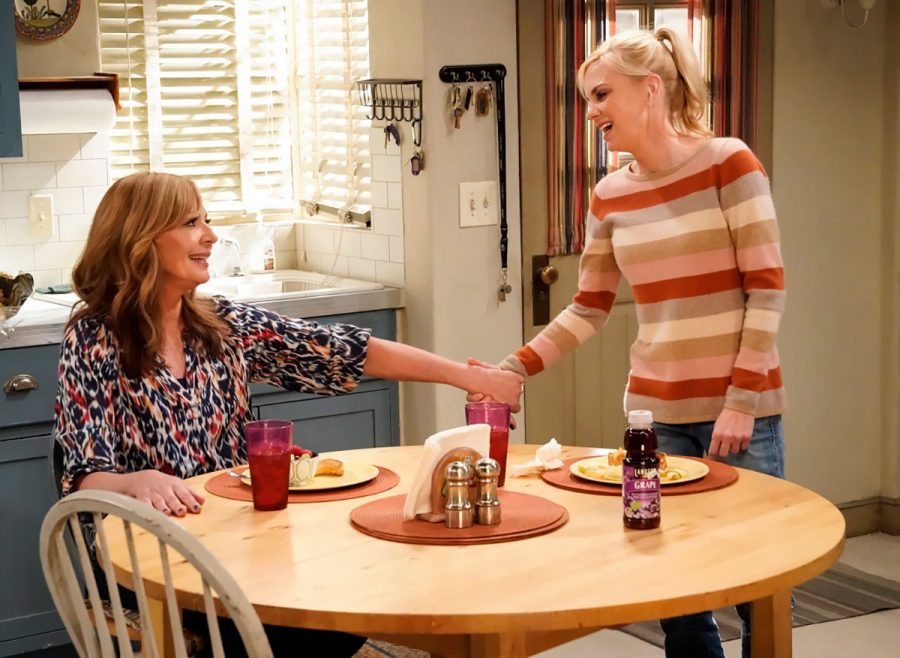 With Anna Faris, Allison Janney, Sadie Calvano and Jaime Pressly, 'Mom' follows the story of Christy, a single mother who has managed to battle alcoholism and drug abuse and now decides to start anew in Napa Valley. In dealing with her own mother, a recovering addict, Christy finds her life going wayward in a number of ways.
Much like, 'High Desert,' this sitcom also features a number of comical themes that do not shy away from looking into the deep belly of addiction. So, if you enjoyed Peggy's resolve in the face of unexpected blunders, then you'll find Christy and Bonnie's journey in the face of comical challenges equally funny.
7. Shameless (2011-2021)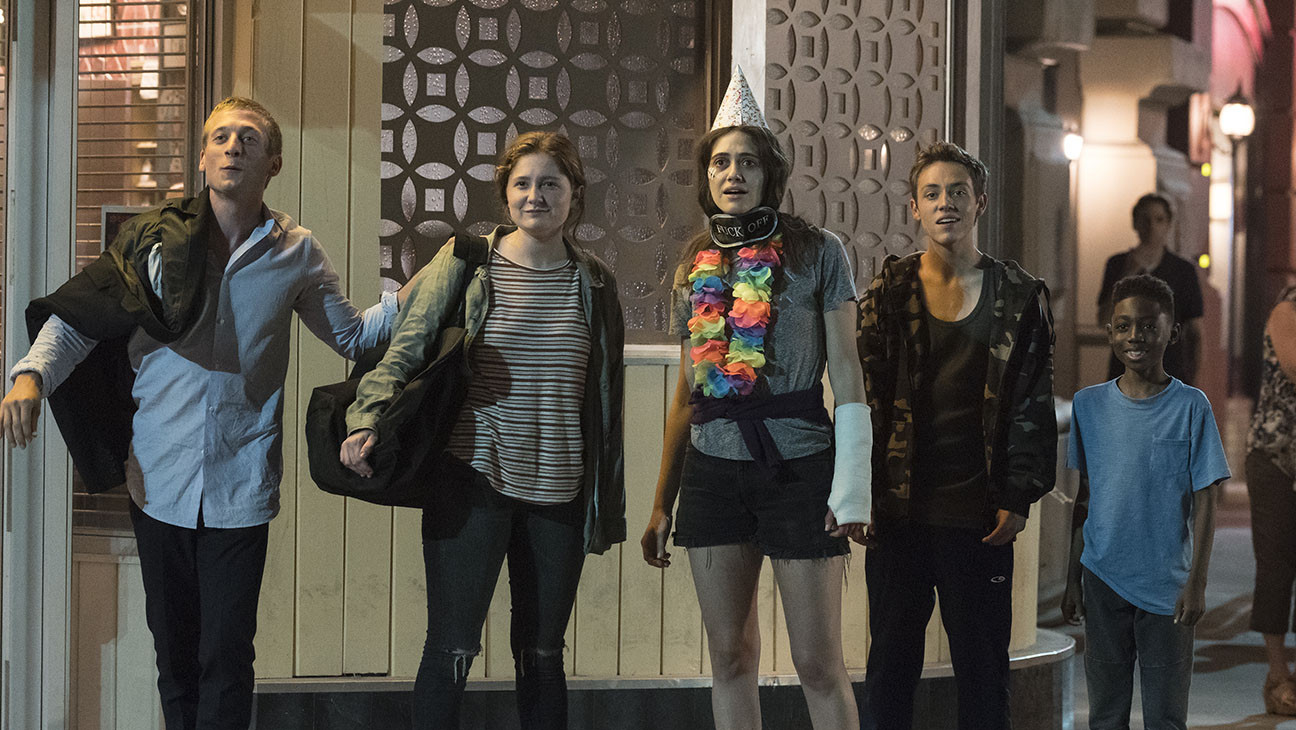 Staring into the abyss of addiction, 'Shameless' doesn't avert delving into issues like racism, poverty, addiction and mental illnesses by using comedy. The comedy-drama focuses on Frank Gallagher and his dysfunctional family of six children who struggle to take care of themselves after their mother walks out on them.
Without sugarcoating the travesty of life, 'Shameless' features Emmy Rossum, William H. Macy, Jeremy Allen White, Cameron Monaghan, Ethan Cutkosky and Emma Kenney. So, if you found Peggy's misadventures and personal struggles interesting in 'High Desert,' then you'll find the poignant depiction of a family's challenges in 'Shameless' equally invigorating.
6. Good Girls (2018-2021)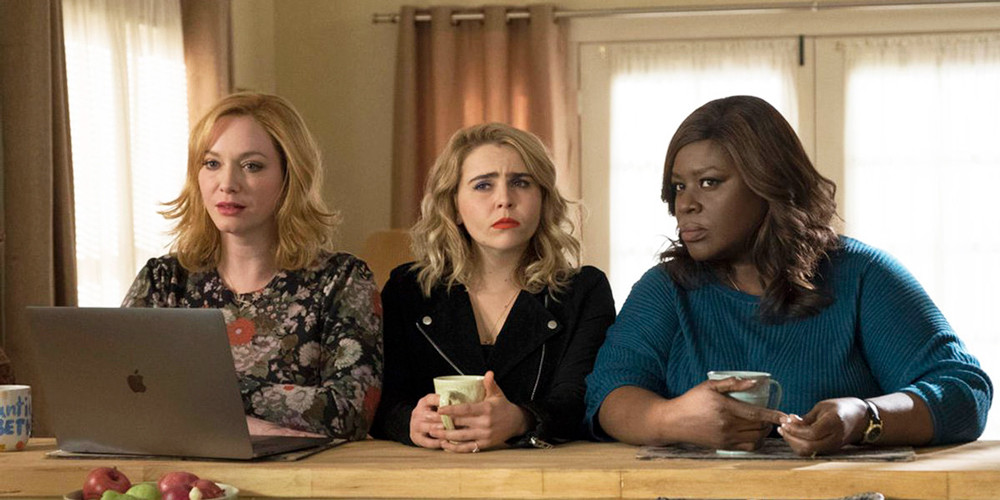 Another series that features an unexpected turn of events that eventually leads to a life of crime. The show follows the story of three suburban women whose money troubles propel them to rob a supermarket and continue down the same path. The show is created by Jenna Bans and features Christina Hendricks, Retta, and Mae Whitman as the titular leads.
Signaling the similar danger and thrill seen in 'High Desert,' 'Good Girls' is also a comedy-infused drama that doesn't just bank on a quirky premise but also delves into issues like inequality and other struggles of life, making this the right series to watch next.
5. Claws (2017-2022)
With Niecy Nash, Carrie Preston, Judy Reyes, and Karrueche Tran, 'Claws' by creator Eliot Laurence follows the story of five women who work at a Florida nail salon. An unexpected series of events leads them down a life of money laundering and organized crime. Like Peggy in 'High Desert,' 'Claws' revolves around a group of women indulging in criminality. As chaos percolates around the group, they try to overcome a similar danger and threat that Peggy deals with in 'High Desert,' making this a good show to tune in next!
4. Weeds (2005-2012)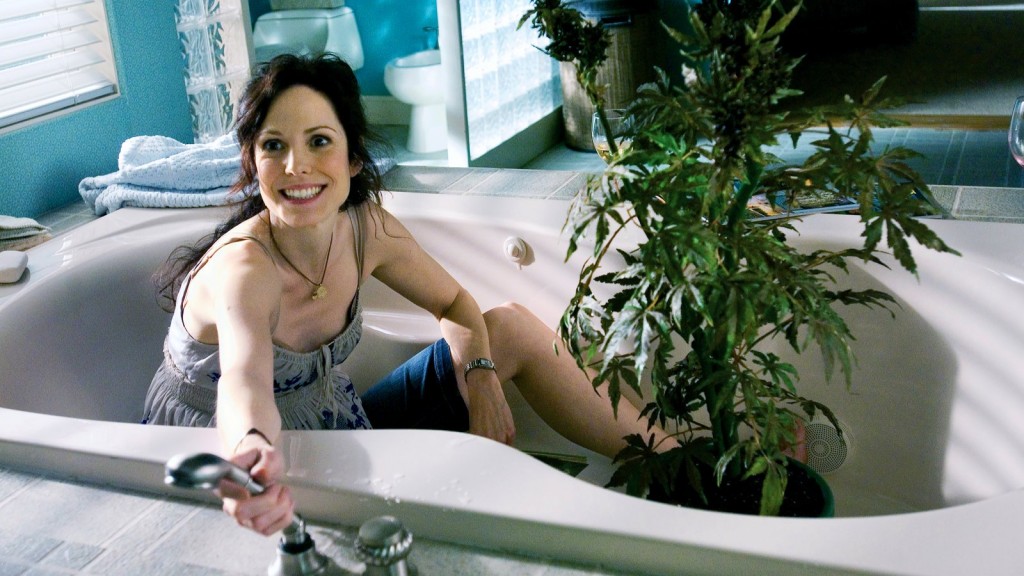 Following the death of her husband, a suburbanite mom finds it hard to keep up with her expenses and privileged lifestyle. To remedy her situation, she starts dealing marijuana, only to find that everyone around her is much more addicted than she may have anticipated. It features compelling performances by Mary-Louise Parker, Kevin Nealon, Justin Kirk, Alexander Gould, and Hunter Parrish.
'Weeds' explores the unexpected hustle of a single mother who realizes that she's more skilled than she may have thought. Much like 'High Desert,' 'Weeds' also deals with drugs, addiction and a woman's unexpected journey of proving her capabilities, making creator Jenji Kohan's dark-comedy drama the right show to watch next.
3. Californication (2007-2014)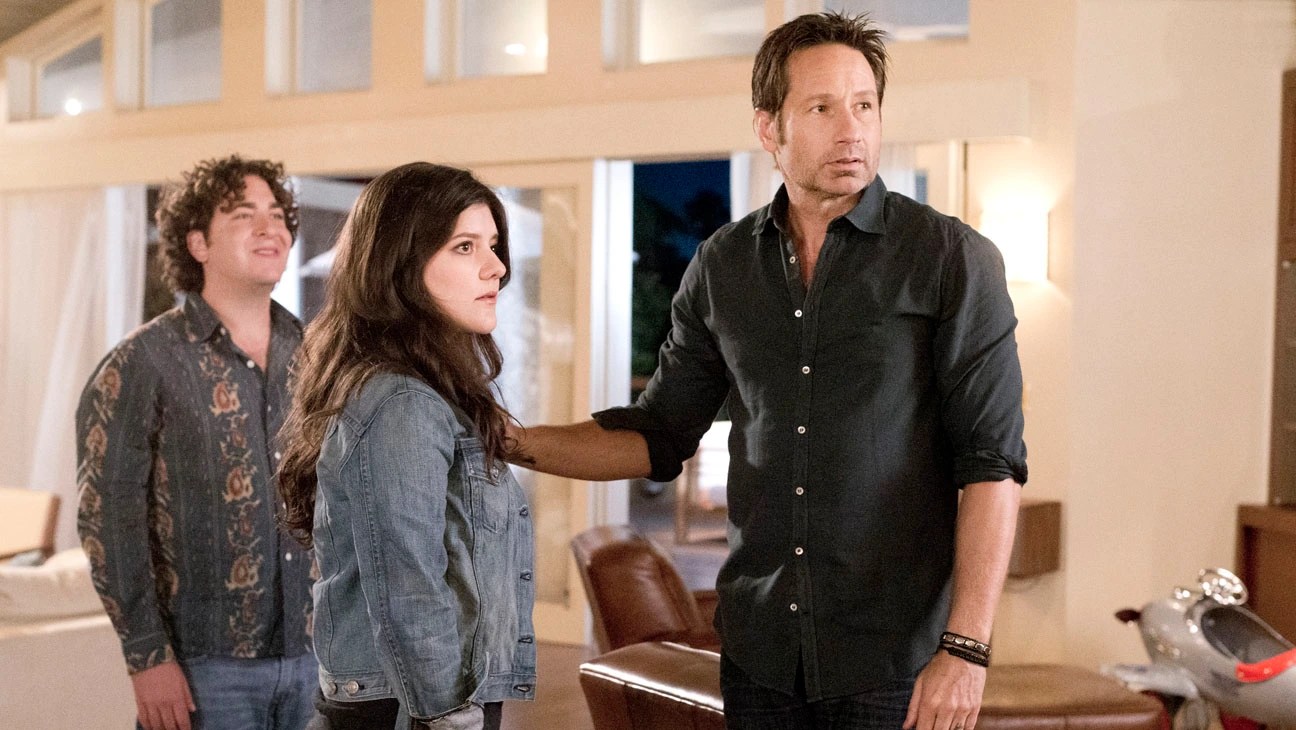 A have-it-all novelist undergoes writer's block and ends up upending his life by drinking, womanizing and abusing drugs. However, in addition to his addictions, he must also navigate the travails and challenges of life in order to raise his precocious twelve-year-old daughter. Along with David Duchovny, Natascha McElhone, Evan Handler, and Pamela Adlon, creator Tom Kapinos elaborates on the misadventures of a man-child in a comedic premise.
Like Peggy's addiction in 'High Desert,' Hank Moody's debauchery gives way to a number of comical storylines. As the story deals with the precarious nature of addiction and even death, it delves into a number of similar themes as 'High Desert,' making it the right show to watch next.
2. Ex-Addicts Club (2023)
The aftermath of heartbreak is never easy. 'Ex-Addicts Club' follows the languid healing journey of five strangers Raysa, Asep, Tina, Kevin and Kori. Created by Salman Aristo, the Indonesian comedy depicts a coalition of heartbroken lovers who try to lift each other post their devastating breakup. The show is driven by the impressive performances of talented actors such as Agatha Pricilla, Rachel Amanda, Andri Mashadi, and Hafizh Weda.
Like 'High Desert,' 'Ex-Addicts Club also follows a comic premise and executes the undertones of family and friendship effortlessly. Without exaggerating the sorrows of heartbreak, 'Ex-Addicts Club' subtly depicts the grave anguish of a broken heart, making this the right show to watch after 'High Desert.'
1. Nurse Jackie (2009-2015)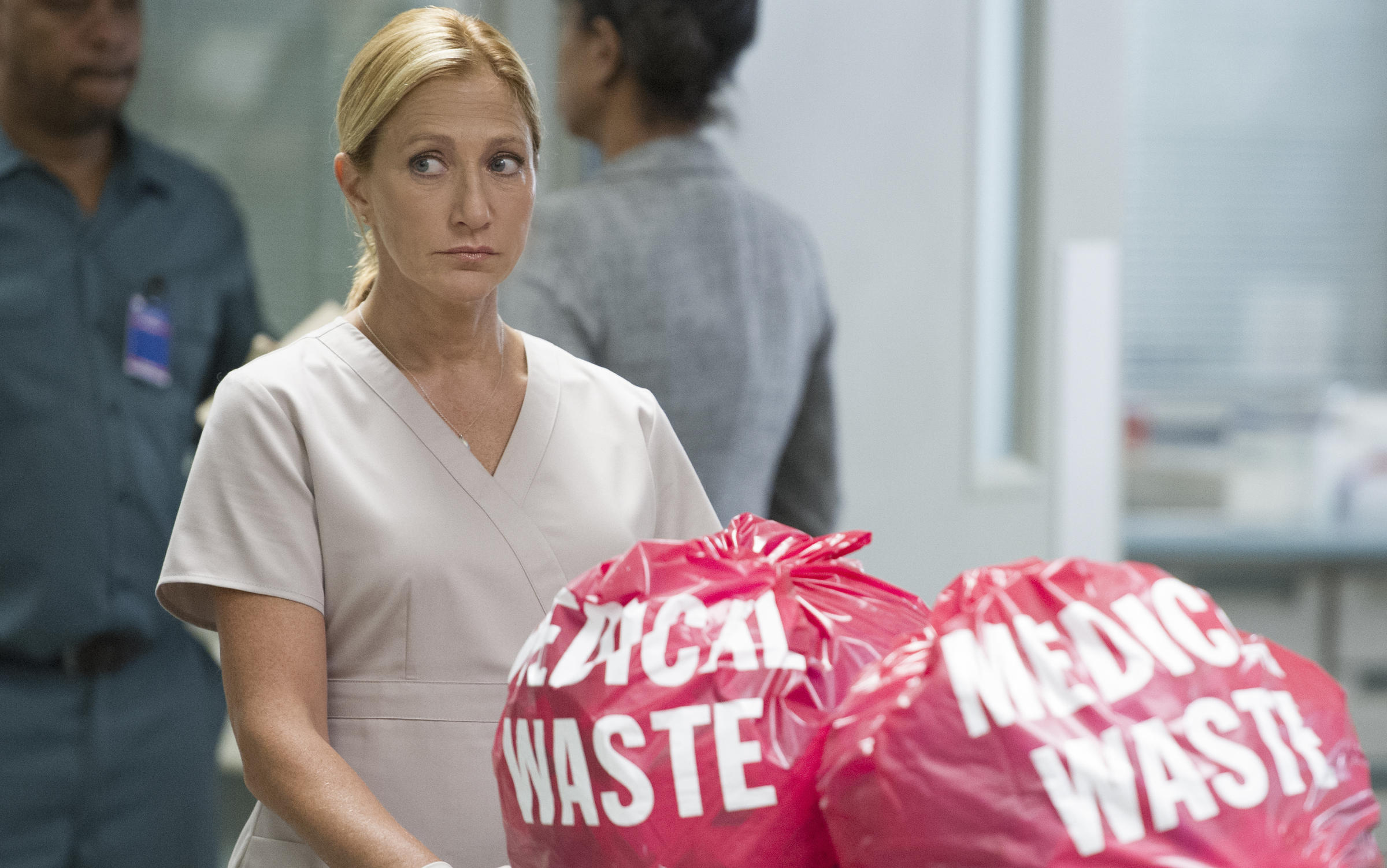 At the All Saints Hospital, nurse Jackie Peyton's skills don't prove to be enough, especially because of her drug addiction. However, as she manages to overcome the insurmountable issue with drugs and save patients, her personal problems follow naturally. 'Nurse Jackie' is also a dark comedy like 'High Desert' and depicts life's tragic yet humorous tone.
Much like, Peggy in 'High Desert,' 'Nurse Jackie' also follows the confounding visceral emotions that embody themselves in a number of hilarious and reckless situations. The series is created by Liz Brixius, Evan Dunsky, and Linda Wallem and features performances by Edie Falco, Merritt Wever, Paul Schulze, and Dominic Fumusa. So, if you were enthralled by Peggy making changes in her life, then you'll find Jackie Peyton's brand of medical assistance equally funny.
Read More: Is High Desert Based on a True Story?