'Tiny Beautiful Things' is a story of grief and heartbreak. It follows Clare Pierce, whose life is starting to fall apart all at once – her marriage is on its last legs, her daughter wants nothing to do with her, and a questionable financial decision has left her without any means to survive. Just when she's down, an old friend arrives, seemingly to add to her growing list of problems, and offers her an unpaid job writing an advice column. Clare scoffs at it at first but starts to change her mind with each letter she has to respond to.
Created by Liz Tigelaar, 'Tiny Beautiful Things' is based on the eponymous book by Cheryl Strayed. The terrific Kathryn Hahn hauntingly portrays the character of Clare Pierce and manages to bring out every raw emotion that Clare experiences with compelling authenticity. If you are a fan of shows that will make you grieve alongside the characters, then we have a few recommendations that you will definitely enjoy! You can watch most of these shows similar to 'Tiny Beautiful Things' on Netflix, Hulu, or Amazon Prime.
8. Life & Beth (2022-)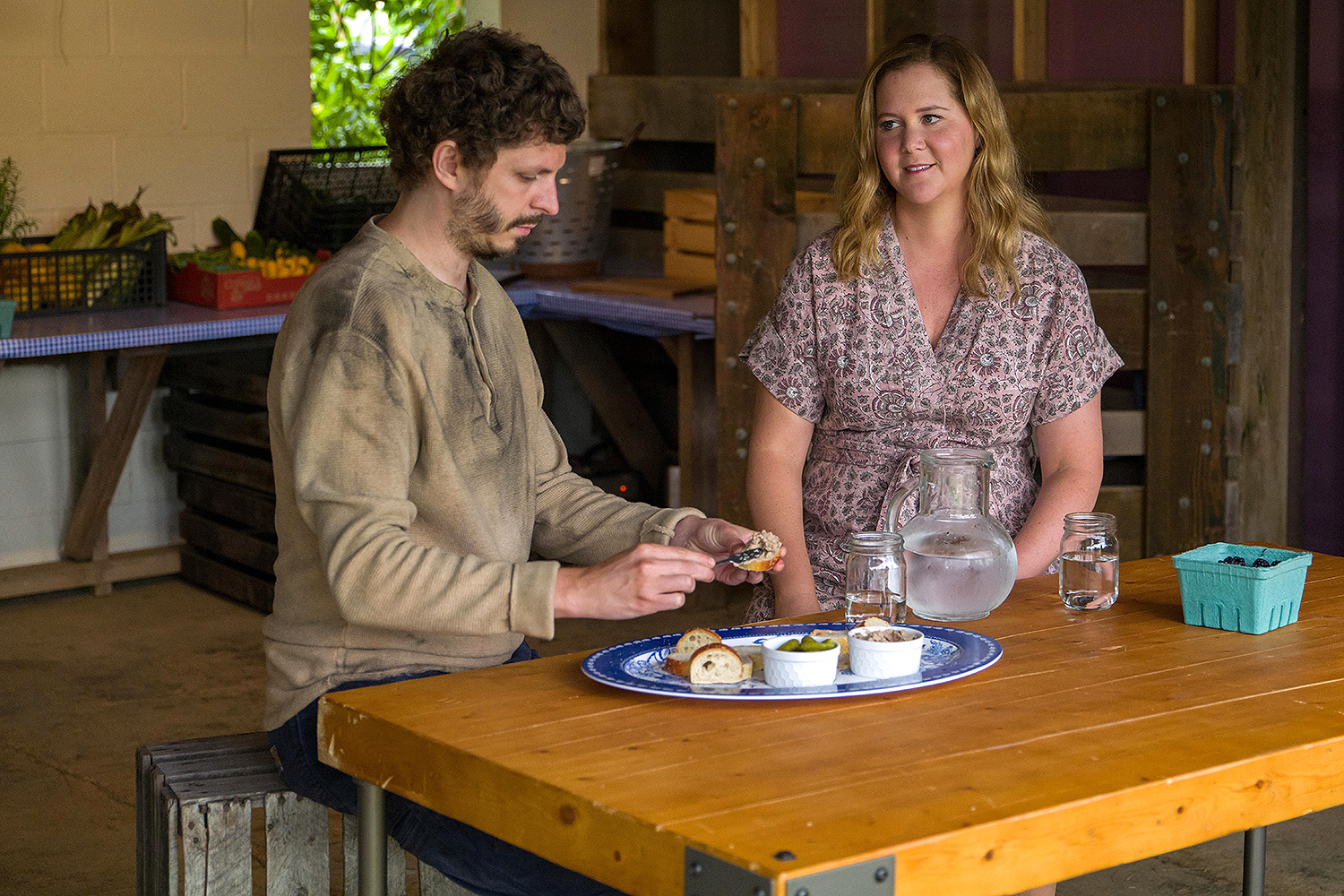 Beth (Amy Schumer) is a successful wine distributor in Manhattan, living a seemingly comfortable and happy life with her boyfriend. But the sudden and tragic loss of her mother forces her to go back to her hometown of Long Island, where her childhood comes rushing towards her and makes her confront some things she would rather forget.
Created and written by Amy Schumer herself, 'Life & Beth' is loosely inspired by Schumer's own life. The dramedy explores how difficult experiences in one's childhood can continue to affect people even after reaching adulthood, especially among teenage girls. Much the same as 'Tiny Beautiful Things,' 'Life & Beth' uses flashbacks to show the viewers what kind of relationship Beth had with her mother.
7. Beef (2023-)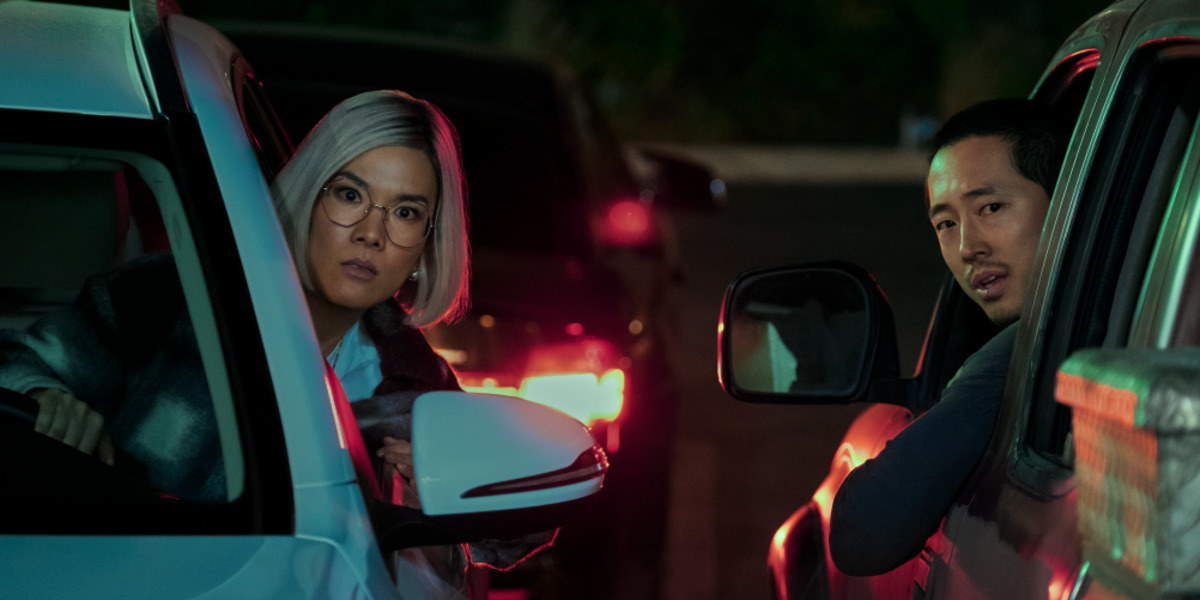 'Beef' follows Amy (Ali Wong) and Danny (Steven Yeun), two volatile individuals in their own right who get into a fight with each other when Amy cuts Danny's car while leaving the same parking lot. Not willing to let it go, Danny follows her; things only escalate from there. Both Amy and Danny are dealing with problems of their own, and the conflict between them soon becomes a way for them to vent their frustration. Created by Lee Sung Jin, the comedy series is similar to 'Tiny Beautiful Things' in its unique perspective on coming to terms with one's grief and anger.
6. The End (2020-)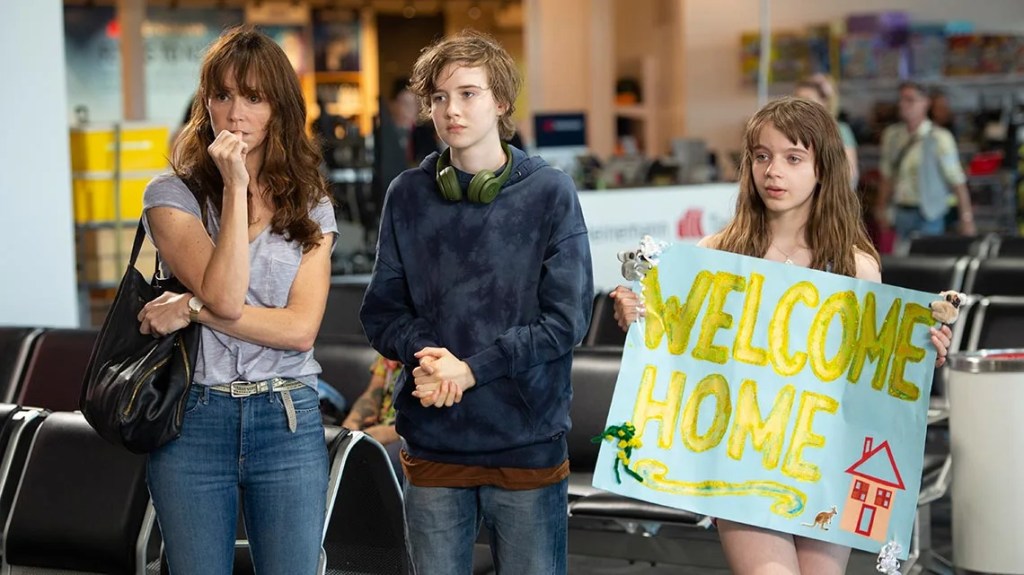 Created and written by Samantha Strauss, 'The End' revolves around the Brennan family and their beliefs on life and death. Dr. Kate Brennan (Frances O'Connor) and her mother Edie Henley (Harriet Walter) don't see eye-to-eye. It seems normal enough on the surface, but what they are fighting over is an aging and sickly Edie's right to opt for euthanasia. The series also features several characters who are struggling with similar, if not the same, issues in their personal lives.
Aside from euthanasia and the various ailments that come with aging, the drama series touches upon themes of suicide and body dysmorphia as well and has been praised for creating positive awareness in the general public. Like 'Tiny Beautiful Things,' the drama series features a complicated mother-daughter relationship that is put more and more into the spotlight as Edie slowly chooses between assisted living and assisted death.
5. Everything's Gonna Be Okay (2020-2021)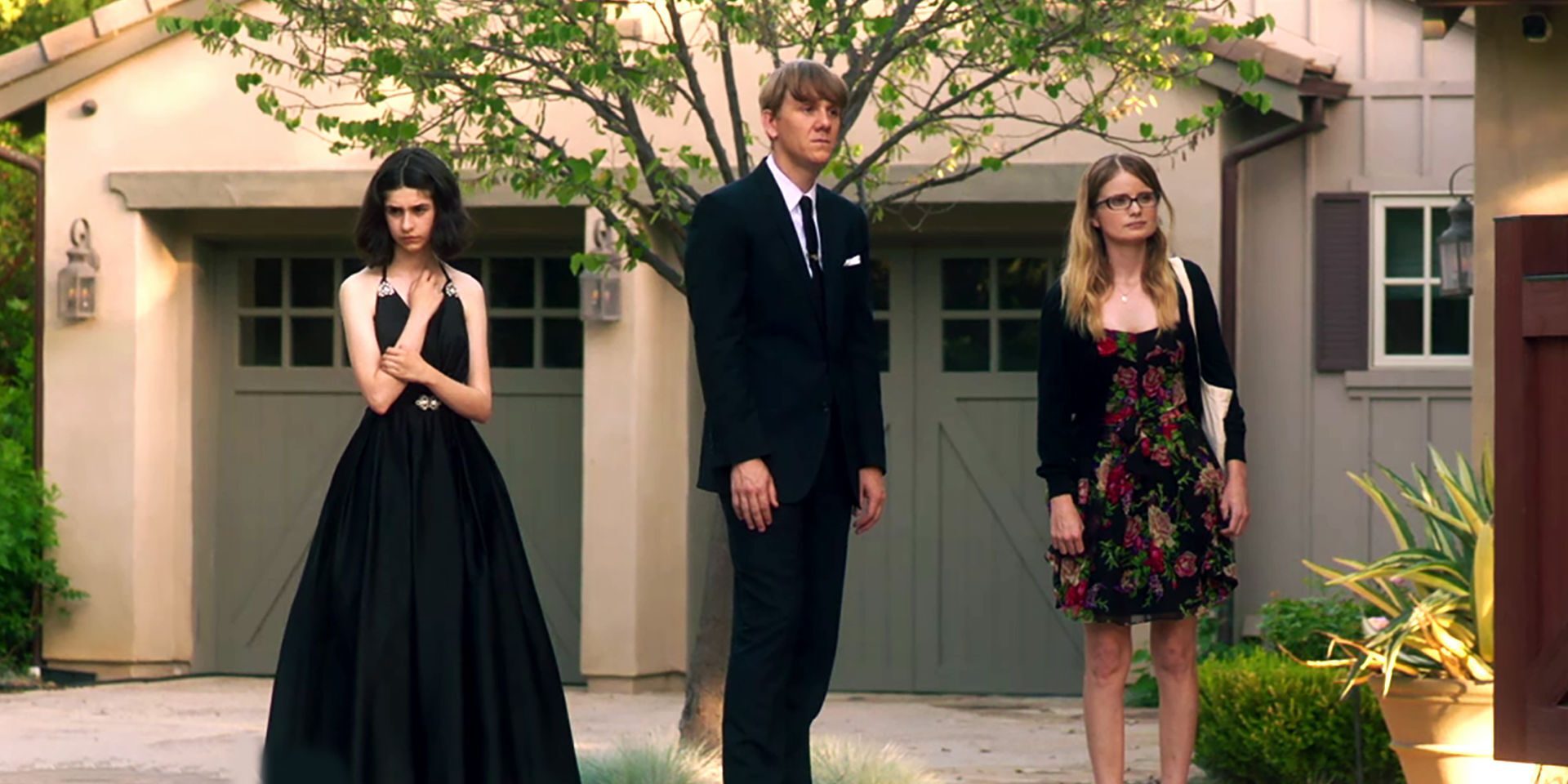 'Everything's Gonna Be Okay' explores the days immediately after a person's passing, and how those who are left behind, especially the young, cope with it. Nicholas (Josh Thomas) ends up becoming the legal guardian of his two sisters when their father suddenly passes away. Barely in his 20s himself, Nicholas now has to hold down the fort and take on responsibilities his father would have – primarily helping his sisters navigate life and prepare them for the future.
Created by Josh Thomas, the comedy-drama addresses a wide range of topics like autism, consent, and parenthood, amongst others. Much like 'Tiny Beautiful Things,' 'Everything's Gonna Be Okay' emphasizes the importance of communication to resolve things between a guardian and child, and to come to an understanding with each other.
4. Sorry for Your Loss (2018-2019)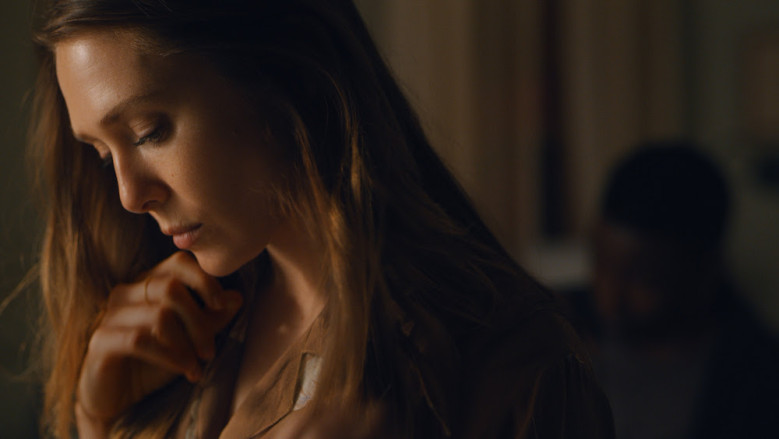 Created by Kit Steinkellner, 'Sorry for Your Loss' centers on Leigh Shaw (Elizabeth Olsen), a recent widow who is having a hard time accepting her husband's death. She quits her job and moves back in with her mother and adopted sister while she figures out how to put her life back together again. The drama series focuses on how grief can completely cripple you, and the importance of people who are willing to support you through it. Coincidentally, Leigh is also an advice column writer before she leaves her job, just like Clare in 'Tiny Beautiful Things.'
3. Dead to Me (2019-2022)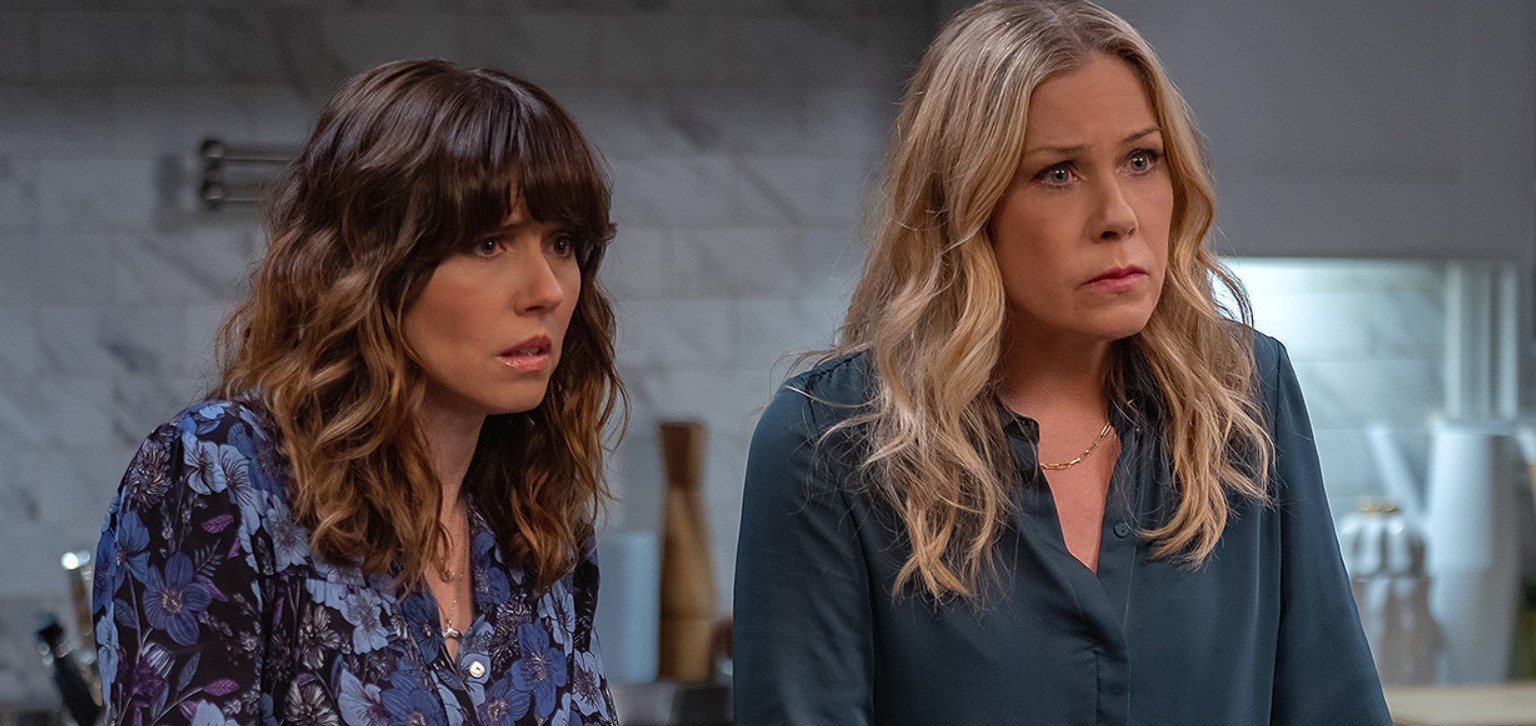 'Dead to Me' is a black comedy series that follows Jen Harding (Christina Applegate), whose husband passed away in a hit-and-run. In order to find closure, Jen employs different methods like group therapy and exercise. During one of these group therapy sessions, Jen meets Judy Hale (Linda Cardellini), who is there because of her fiancé's recent death. The two women bond and find ways to deal with their grief together; all the while Jen is looking into her husband's death to find the hit-and-run driver and bring them to justice.
Created by Liz Feldman, 'Dead to Me' brings forth the importance of female friendships and what it is like to mourn the loss of somebody who wasn't all that good of a person, but with whom you shared a life nonetheless. The show's focus on the bond between friends acting as a healing mechanism is the same as 'Tiny Beautiful Things.'
2. Please Like Me (2013-2016)
'Please Like Me' centers around Josh (Josh Thomas), who has just come to the realization that he is gay and is immediately bombarded by challenges left, right, and center. The comedy-drama is created and inspired by the life of Josh Thomas, and focuses on his journey from finding out he is gay to having some semblance of control in his life through both hilarious and somber moments. The show also touches upon the topic of suicide; and much like 'Tiny Beautiful Things,' addresses the complex relationship between a mother and her child.
1. After Life (2019-2022)
Created and written by Ricky Gervais, 'After Life' features the British comedian in the lead role as Tony Johnson, a widower. After the passing of his wife, Tony has become despondent and disillusioned with life – to the point that he even thinks about committing suicide. But instead of following his wife in the afterlife, Tony decides that he will live life on his own terms and say and do things that he had always wanted to, without any consideration for others. The black comedy drama's realistic depiction of depression is akin to 'Tiny Beautiful Things' raw take on mental health, and will certainly be enjoyed by fans of the show everywhere.
Read More: Where is Tiny Beautiful Things Filmed?