Netflix's 'Beef' is a comedy-drama series starring Steven Yeun ('The Walking Dead') and Ali Wong ('Love, Victor') in the lead roles as Danny Cho ad Amy Lau, two individuals who start a feud after a road rage incident. As the two get consumed with revenge, Danny and Amy's feud has drastic consequences on their lives. The series is created by Lee Sung Jin and puts a fresh cultural spin on the classic television rivalry trope. If you enjoyed watching Danny and Amy make each other's lives miserable, you must be looking for more such streaming options. In that case, allow us to share the best picks for you! You can watch most of these shows like 'Beef' on Netflix, Amazon Prime, and Hulu!
8. Workin' Moms (2017–2023)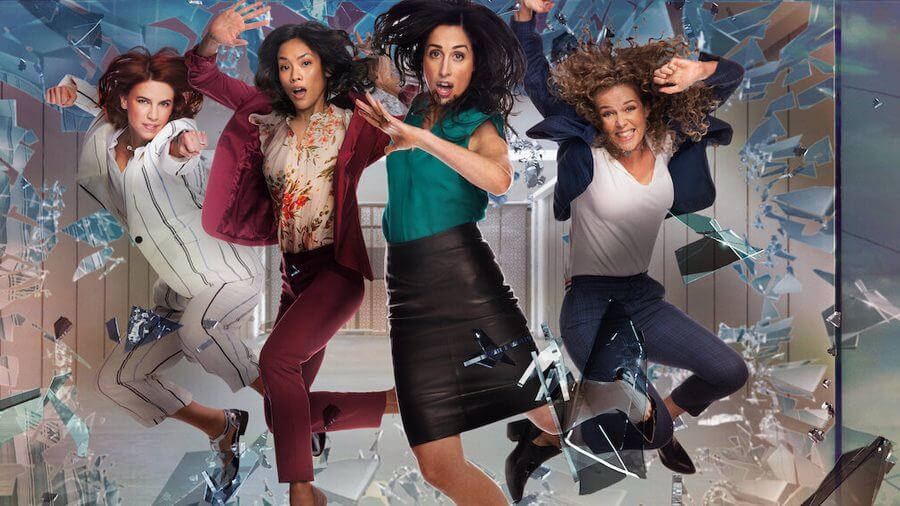 'Workin' Moms' is a Canadian television sitcom created by Catherine Reitman. In the series, Reitman stars alongside Dani Kind, Juno Rinaldi, Jessalyn Wanlim, and Enuka Okuma. It follows a group of thirty-something working mothers who juggle various aspects of their lives. The women balance their jobs with family life while trying to discover their true selves. The hilarious and heartfelt series is set against the multicultural backdrop of modern-day Toronto, Canada, making it spiritually similar to 'Beef.' If you enjoyed watching Amy's struggles to balance her personal and professional life in 'Beef,' you will have a ball spending time with Kate Foster and her friends in 'Workin' Moms.'
7. Gossip Girl (2021–2023)
Based on Cecily von Ziegesar's book series of the same name, 'Gossip Girl' is a teen drama series starring Blake Lively and Leighton Meester in the lead roles. The series is developed for television by Josh Schwartz and Stephanie Savage. It follows the scandalous lives of a group of privileged teens from very affluent families in Manhattan's Upper East Side. However, the group's lives drastically alter after a notorious online blogger shares their darkest secrets. The series is full of high-octane and emotionally charged drama, much like 'Beef.' Moreover, the narrative is anchored by the two main characters Blair Waldorf and Serena van der Woodsen's attempts to sabotage and upend each other's lives, resembling the dynamic between Danny and Amy from 'Beef.'
6. Love to Hate You (2023)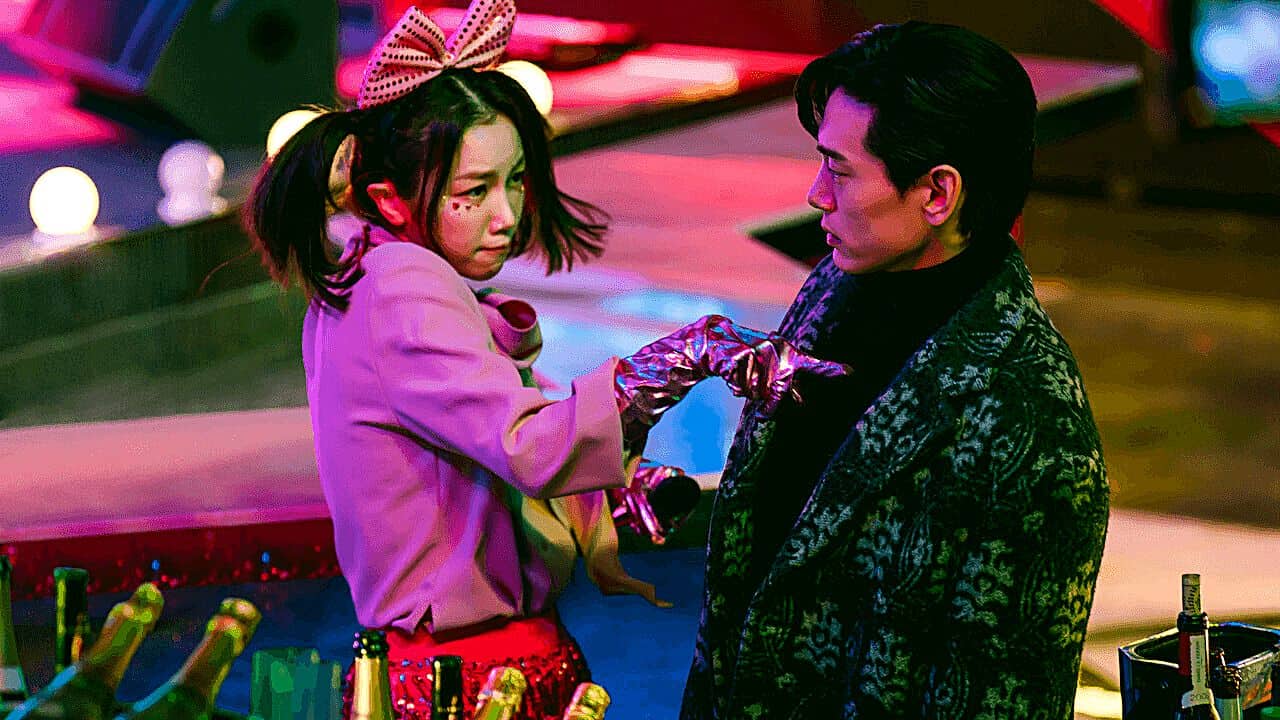 'Love to Hate You' is a South Korean romantic-comedy television series directed by Kim Jung-Kwon and starring Kim Ok-vin, Teo Yoo, Kim Ji-hoon, and Go Won-hee in the lead roles. It follows the complicated relationship between Yeo Mi-ran, a new lawyer at an entertainment law firm, and Nam Kang-ho, a top actor represented by the firm. While Yeo hates losing to men, Nam distrusts all women, leading to the duo constantly quarreling and finding ways to make each other miserable. Therefore, the basic outline of the show's narrative resembles 'Beef.' Moreover, the series is immersed in Korean culture and puts a fresh spin on the warring sexes subgenre explored in the aforementioned series.
5. Killing Eve (2018–2022)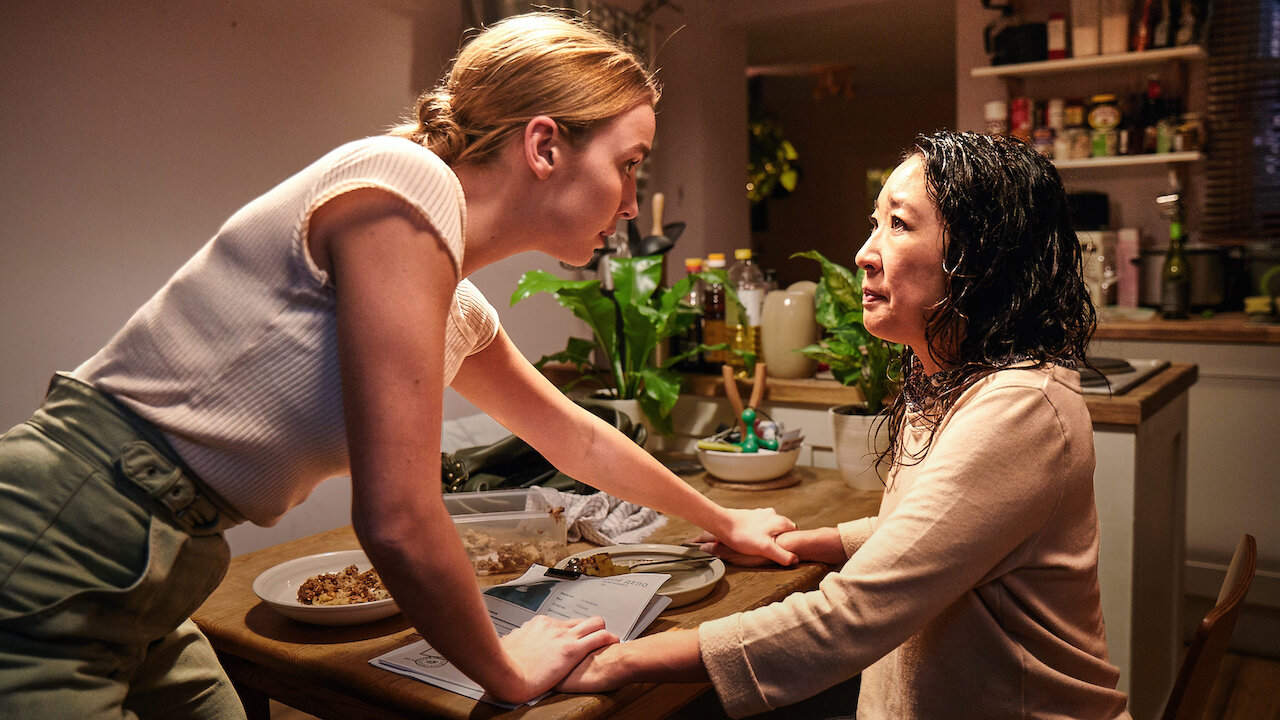 'Killing Eve' is a British spy thriller television series created by Phoebe Waller-Bridge. The series is based on Luke Jennings 'Villanelle' series of novels and stars Sandra Oh as Eve Polastri, an analyst with MI5. After encountering the notorious assassin Oksana Astankova/Villanelle (Jodie Comer), Eve and Villanelle find themselves in a game of wits, trying to best each other. However, their obsession with each other soon consumes their lives, similar to Danny and Amy's experiences in 'Beef.' The espionage setting adds a high-stakes touch to the classic premise revolving around the rivalry between two characters. However, with 'Killing Eve,' viewers get to witness two strong women go toe-to-toe with each other, and their relationship grows in unexpected ways keeping viewers invested in the story.
4. Wolf Like Me (2022-)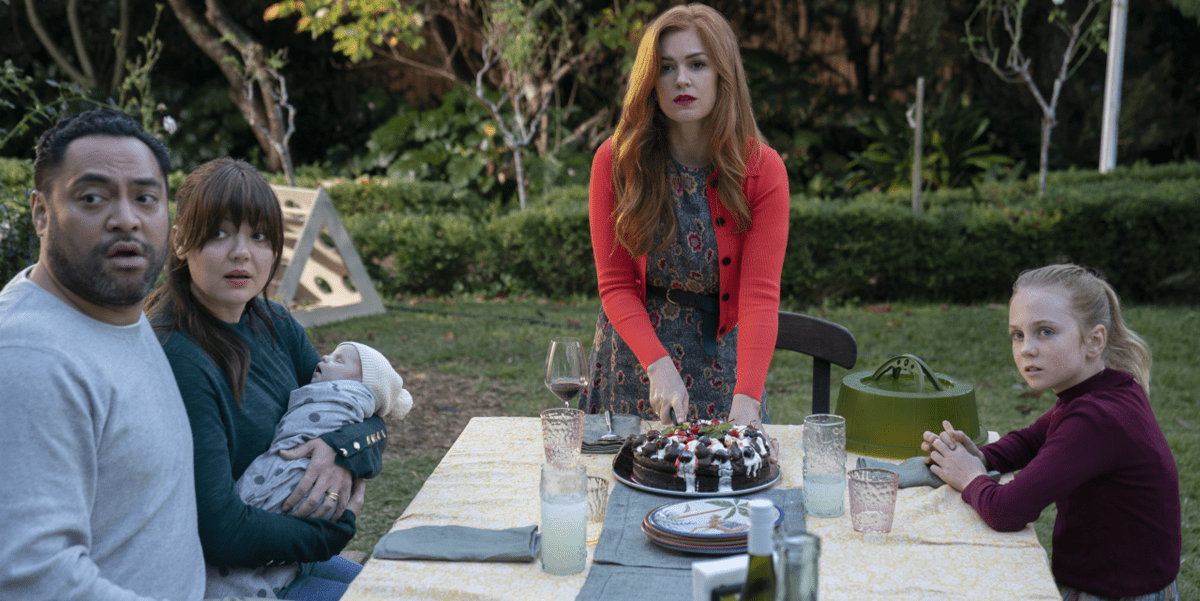 'Wolf Like Me' is a comedy-drama series created by Abe Forsythe that stars Isla Fisher, Josh Gad, and Ariel Donoghue in the lead roles. It follows the story of Gary, a single father living in Adelaide, Australia, and his daughter, Emma, as they meet and form a bond with Emma, an advice columnist. Despite the trio's attempts to stay away from each other, they are inexplicably drawn to each other. Like 'Beef,' the series is full of unexpected interpersonal character dynamics. While the series lacks the bite of a strong rivalry between its main characters, it explores the consequences of secrets in a relationship with a sinister twist, making it a vivid viewing option in the unconventional relationships space.
3. Wedding Season (2022)
Created by Oliver Lyttelton, 'Wedding Season' is an action comedy series that revolves around a young man named Stefan. In the series, Stefan meets and falls in love with the enigmatic Katie McConnell. However, when Katie's in-laws are murdered on her wedding day, all needles of suspicion point toward her and Stefan. Similar to Danny and Amy from 'Beef,' Stefan and Katie share an unconventional relationship as they are inadvertently drawn into each other's lives. However, the series explores the romantic aspect of Stefan and Katie's relationship, setting it apart from the premise of 'Beef.' Nonetheless, a similar sense of distrust exists between both sets of characters.
2. Barry (2018–2023)
The dark comedy series 'Barry' is the brainchild of Alec Berg and Bill Hader. It features Hader as Barry Berkman/Barry Block, a former US marine turned assassin who leaves behind the life of crime to pursue a career in acting. However, he develops a complex relationship with his eccentric acting coach Gene Cousineau. Like 'Beef,' the series is set in Los Angeles, California, giving both series a similar visual aesthetic. Moreover, as the narrative progresses, the relationship between Barry and Gene becomes increasingly convoluted and highlights the projection of their insecurities on the world around them. Likewise, Barry's battle with depression is shared by Danny as both protagonists struggle to live fulfilled lives.
1. Cobra Kai (2018–2023)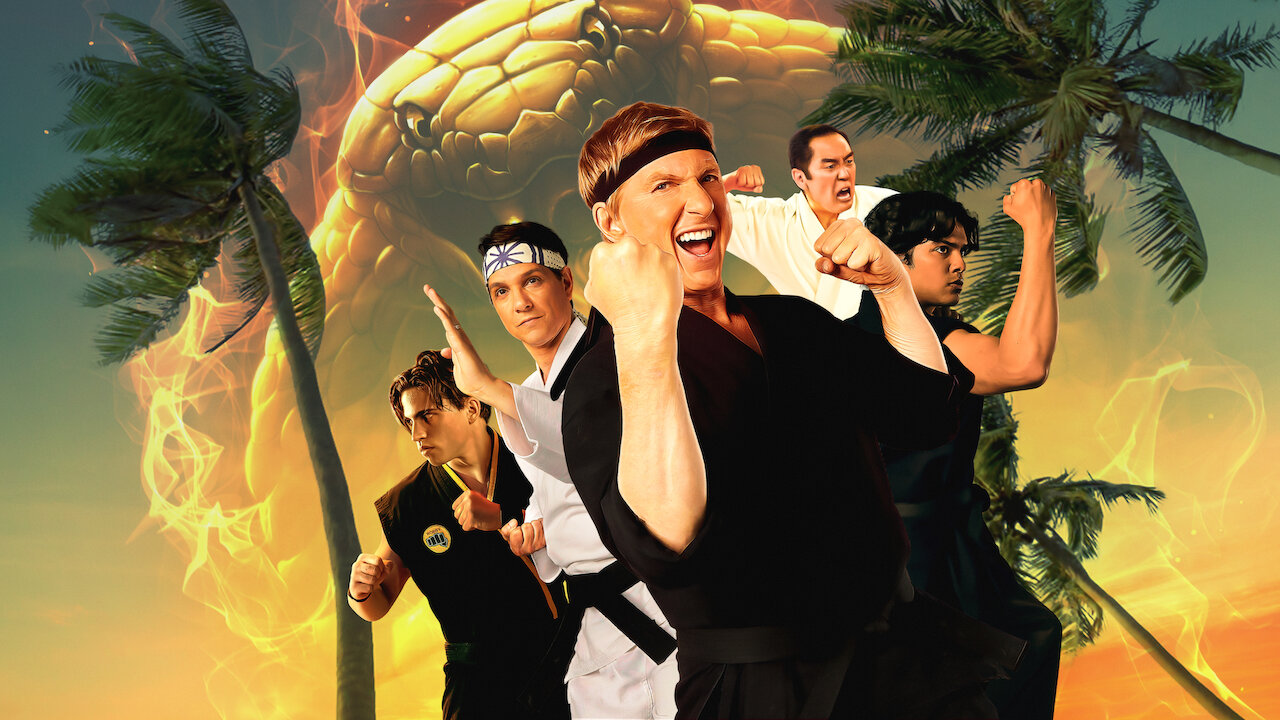 Created by Josh Heald, Jon Hurwitz, and Hayden Schlossberg, 'Cobra Kai' is a martial-arts comedy-drama series that sees Ralph Macchio and William Zabka reprising their roles from 'The Karate Kid' franchise. Set in the modern-day, the series follows Johnny Lawrence as he reinstates the Cobra kai doo in hopes of returning his life around. In turn, Johnny rekindles his decades-old rivalry with Daniel LaRusso. Despite having a very simple premise, the series' self-aware tone takes it to incredible heights of emotional drama and comedy.
Like Danny from 'Beef,' Johhny is also a handyman struggling to make ends meet. The series is set in Los Angeles and is influenced by Asian-American culture. Moreover, LaRusso vs. Lawrence is arguably the best rivalry on television as both characters constantly meddle in each other's lives to gain the upper hand. The morally complex conflict between the main characters is reminiscent of the basic structure of 'Beef,' albeit with some badass, high-flying karate action, earning it the top spot on our list!
Read More: Netflix's Beef Season 1 Ending, Explained