Defying the cumulative desolation of the post-apocalyptic world, Peacock's 'Twisted Metal' follows the story of a talkative milkman named John Doe, who suffers from amnesia. Tasked with delivering a cryptic package, John must traverse the ruined wastelands of the world and deliver the package safely if he wants a better future. By enlisting the help of an axe-wielding car thief named Quiet, John strives to survive the attacks of the savage marauders on vehicles of destruction. Based on the eponymous video game franchise, the post-apocalyptic action-comedy series features the rugged dangers of a world where nothing is guaranteed.
The series is developed by Michael Jonathan Smith and features performances by Anthony Mackie, Stephanie Beatriz, Thomas Haden Church, Will Arnett, Richard Cabral, and Samoa Joe. The story unfurls in the ruins of a wasteland post-apocalypse and features the undeterred resolve of a man who is given a chance to survive. So, if you enjoyed watching the unfettered hope of an individual in a hopeless world, then here is a list of similar shows. You can watch several of these television shows, like 'Twisted Metal' on Netflix, Hulu, or Amazon Prime.
8. The Stand (2020-2021)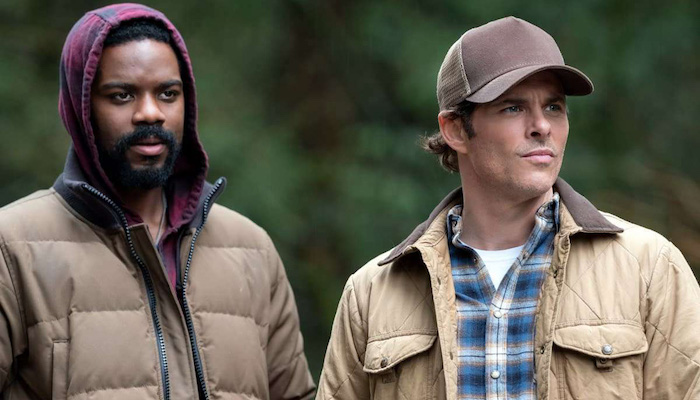 Based on Stephen King's novel, the post-apocalyptic show follows when a lethal weaponized strain of influenza is unleashed, killing billions worldwide in less than a month. However, as the small number of people immune to the disease try to wage a battle against evil, a number of issues follow. The series is created by Josh Boone and Benjamin Cavell and features performances by James Marsden, Odessa Young, Alexander Skarsgård, and Whoopi Goldberg. So, if you enjoyed John Doe's ability to overcome the irreverent impact of murderous marauders, then you'll enjoy the resolve of this band of survivors as well.
7. 12 Monkeys (2015-2018)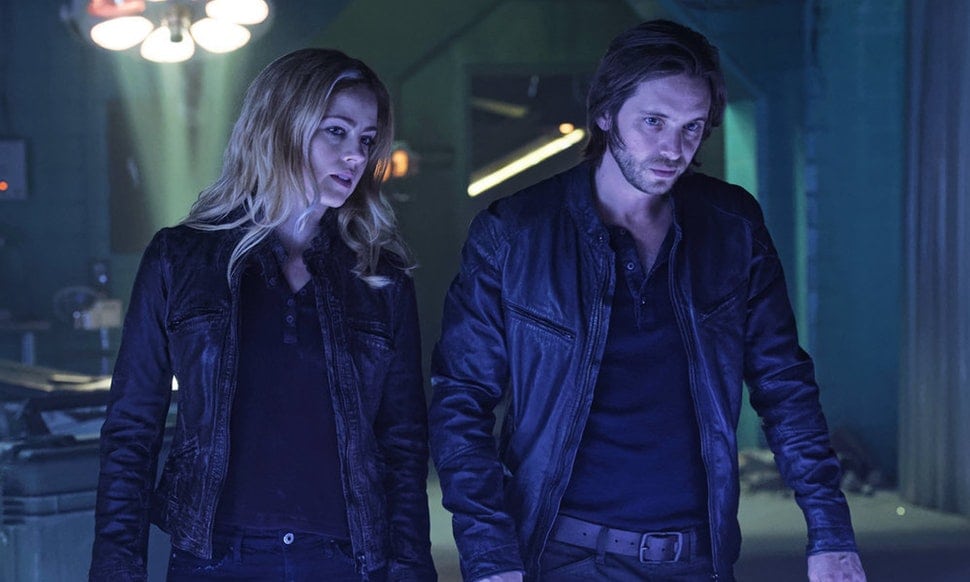 When the Kalavirus wipes out ninety-eight per cent of the world population, time-traveler James Cole is tasked to return to 2043 to prevent the plague by eradicating the source of the virus. As James is enlisted to carry out an ambitious task, he finds himself in the midst of power struggles that do not seem to end. As he tries to deal with conspiracies and finish his mission, he encounters a myriad of situations. Just as John Doe uses wacky humor amidst a trying situation, '12 Monkeys' by creators Terry Matalas and Travis Fickett also features a remarkable dystopian thriller that humorously tackles conspiracies.
6. Station Eleven (2021-2022)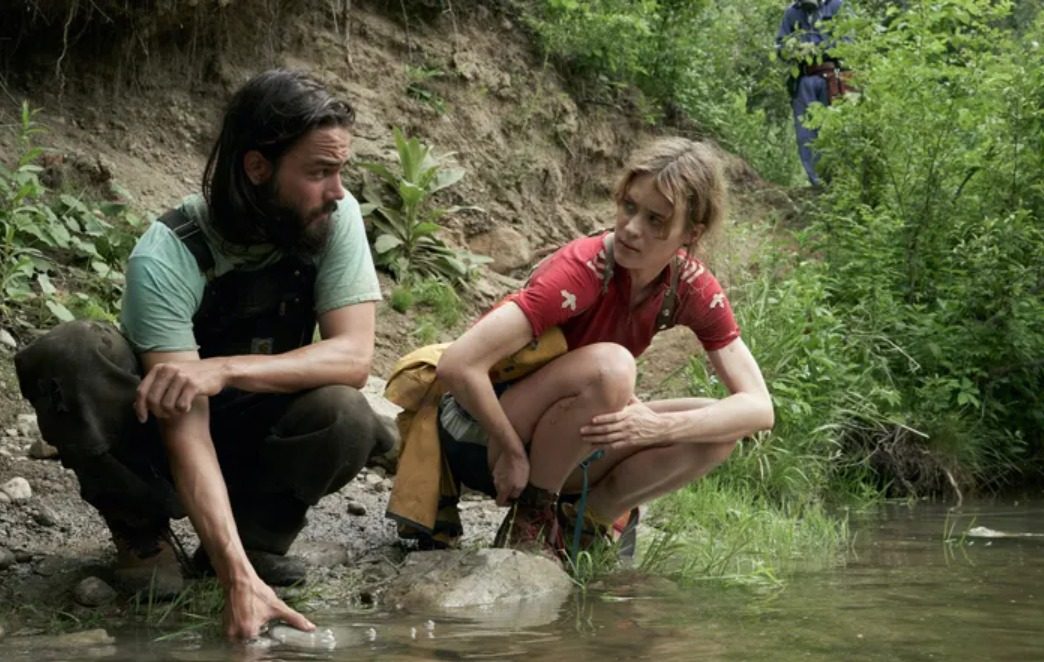 Based on the novel of the same name, the show is created by Patrick Somerville. Unfolding across two timelines, the story unravels across a global pandemic and 20 years later as the survivors go on with their lives. A tale of undeterred human resolve and endurance, 'Station Eleven' features the story of a few characters whose lives turn upside down after the fictional swine flu pandemic kills most of the population. Much like John Doe, who does not give up on his task as a deliveryman even in the face of unending travails, 'Station Eleven' highlights the story of a fearless mindset, making this the right show to tune into next.
5. Black Knight (2023)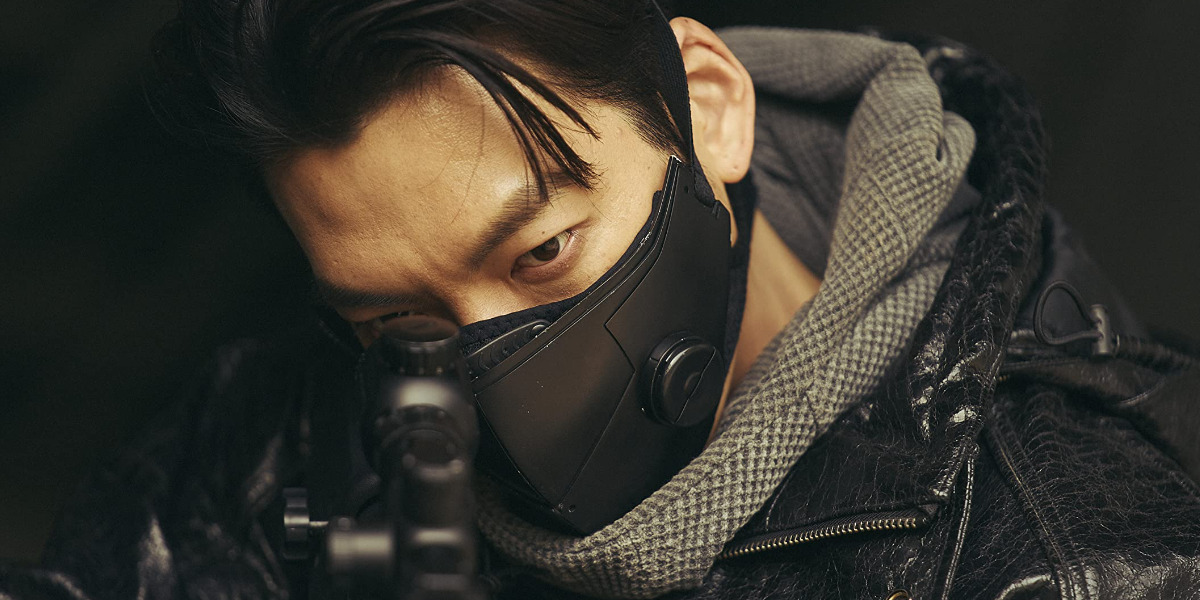 Another series that dives into the unmatched vitality of a delivery man, Netflix's 'Black Knight' revolves around a post-apocalyptic world that is controlled by an authoritarian tech company called Cheonmyeong. The story follows 5-8, a legend whose unbeatable skills help him easily transport oxygen and other essential supplies. With Kim Woo-Bin as the titular lead, the series maps the entangled mystery of the exceptional battle that 5-8 takes against a conspiring tyrant. Much like 'Twisted Metal' where John's capability as a deliveryman remains absolute, 'Black Knight' also features a dystopian world where the services of the deliverymen remain incomparable.
4. Snowpiercer (2020-2023)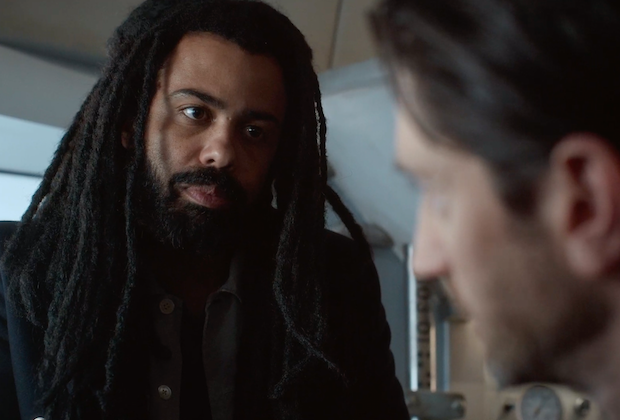 Based on director Bong Joon Ho's movie of the same name, 'Snowpiercer' by creators Graeme Manson and Josh Friedman follows suit on Earth seven years after it became a massive frozen wasteland. The show revolves around a group of survivors who managed to live and are now aboard a luxury train that moves around the globe continuously. However, with divisions based on class, the people are divided by the transportation engine into factions. Just as Anthony Mackie elucidates on the thematic undertones of class and social structures in 'Twisted Metal,' 'Snowpiercer' also explores the social discrimination that divides people even in a post-apocalyptic world.
3. Incorporated (2016-2017)
Created by David and Alex Pastor, 'Incorporated' features Sean Teale as Ben Larson, the manager of one of the biggest corporations in the world. Set in the dystopian future of 2074, the series is based in a world where corporates have become defacto rulers since effective governance has been absolved due to crises and climate change. Enacting the role of a loyal employee, Ben Larson is secretly an undercover climate refugee who is on a quest to find his girlfriend.
As Ben jumps through the unprecedented challenges, he finds that getting to his destination may not be as easy as he had presumed. Much like John's thrilling race against marauders who are hot on his tail, 'Incorporated' also features a riveting premise that features the incomparable power of influence and unaccountability in a dystopian world.
2. Wayne (2019)
While 'Wayne' may not encompass the shudder of dystopia, it still features a provoking and violent storyline. Created by Shawn Simmons, the show revolves around Wayne, a teenage boy who journeys to retrieve his dead father's stolen bike. With his new crush in tow, the two teenagers set off on a dirt bike to set the record straight.
Like the action-comedy that kept you on your toes, 'Wayne' also pivots an engrossing storyline that is further developed by the immersive dialogue between the duo. While the post-apocalyptic mayhem is amiss from 'Wayne,' it still features intriguing action doubled down with a comical storyline. So, if you enjoyed the humorous turn John's life takes in 'Twisted Metal,' then you'll find this show just as entertaining.
1. The Last of Us (2023-)
With Pedro Pascal and Bella Ramsey leading the cast, the adventure drama series is also based on an eponymous video game. The story is based in a dystopian world where a devastating fungal infestation has overtaken human life. The worst follows as humans come in contact with the infection and turn into zombie-like creatures. When an anti-fascist movement discovers a 14-year-old girl who carries the antidote to an infection, they enlist the help of Joel Miller to transport her across the country safely. Much like 'Twisted Metal,' 'The Last of Us' also follows the story of a deliveryman entrusted with vital cargo, without which the world would become bleak.
Read More: Where is Twisted Metal Filmed?