Following a man's unwavering effort to make things right, Netflix's 'Vortex' chronicles the life of police captain Ludovic, who reconnects with his dead lover through virtual reality. To solve the crime of a drowned woman on a beach, Ludovic envisions the mother of his daughter and former lover who died the same way 27 years ago. However, it isn't long before Ludovic connects the dots between the two murders and realizes the murkiness that lies within.
The show is created by Camille Couasse and Sarah Farkas and features performances by Tomer Sisley, Camille Claris, Zineb Triki, and Éric Pucheu. The French fantasy crime series unfolds in two different timelines. As the story pivots crime and sci-fi, it inevitably sparks curiosity. So, if the murder mystery integrated with a galore of possibilities interested you just as much, here is a list of similar recommendations. You can find several of these shows, like 'Vortex,' on Netflix, Hulu, or Amazon Prime.
8. Alice in Borderland (2020- )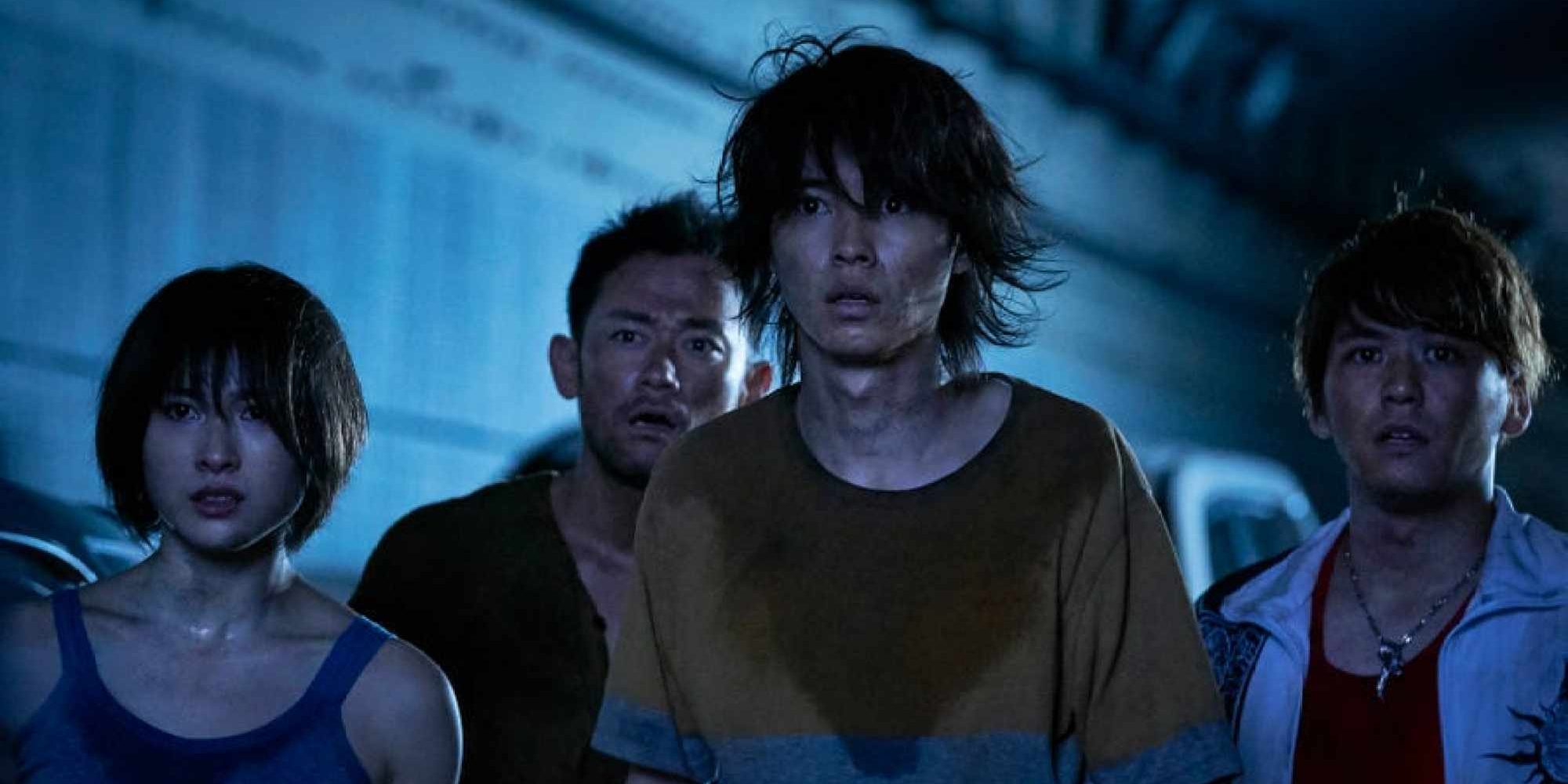 'Alex in Borderland' takes place in a parallel world where only a few people are sent after a mysterious asteroid hits Tokyo. Among the few who make it is an obsessed gamer named Arisu. However, things turn fast as Arisu realizes he and his friends must compete in dangerous games in the parallel world to survive.
The series is created by Haro Aso and features Kento Yamazaki, Tao Tsuchiya, Asahina Aya, and Ayame Misaki and features a world where survival does not come easy. Much like, 'Vortex,' this series also dives into the exhaustive resources technology can provide. Additionally, with lives at stake in a dystopian setting, 'Alice in Borderland,' brings all the themes of bloodshed and mystery, making this the right show to watch next.
7. The OA (2016-2019)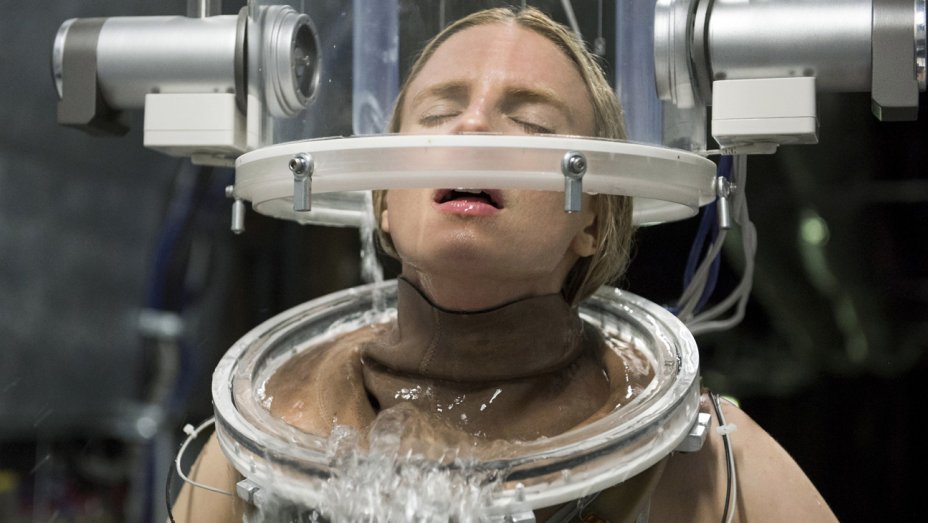 'The OA' unfolds across two timelines and features Prairie, an adopted young blind girl who had gone missing. However, seven years later, she resurfaces with her eyesight restored. The secrets soon begin pouring out of the crevices, and the reason for her disappearance also comes to the fore. The show is created by Brit Marling and Zal Batmanglij and features Brit Marling, Emory Cohen, Phyllis Smith, Jason Isaacs, and Patrick Gibson. Like 'Vortex,' this show also plays in two timelines and delves heavily into the idea that every decision can have severe repercussions in time and space. As such, if you find the temporal mystery and crime in 'Vortex' fascinating, you'll enjoy 'The OA' just as much.
6. Dark (2017-2020)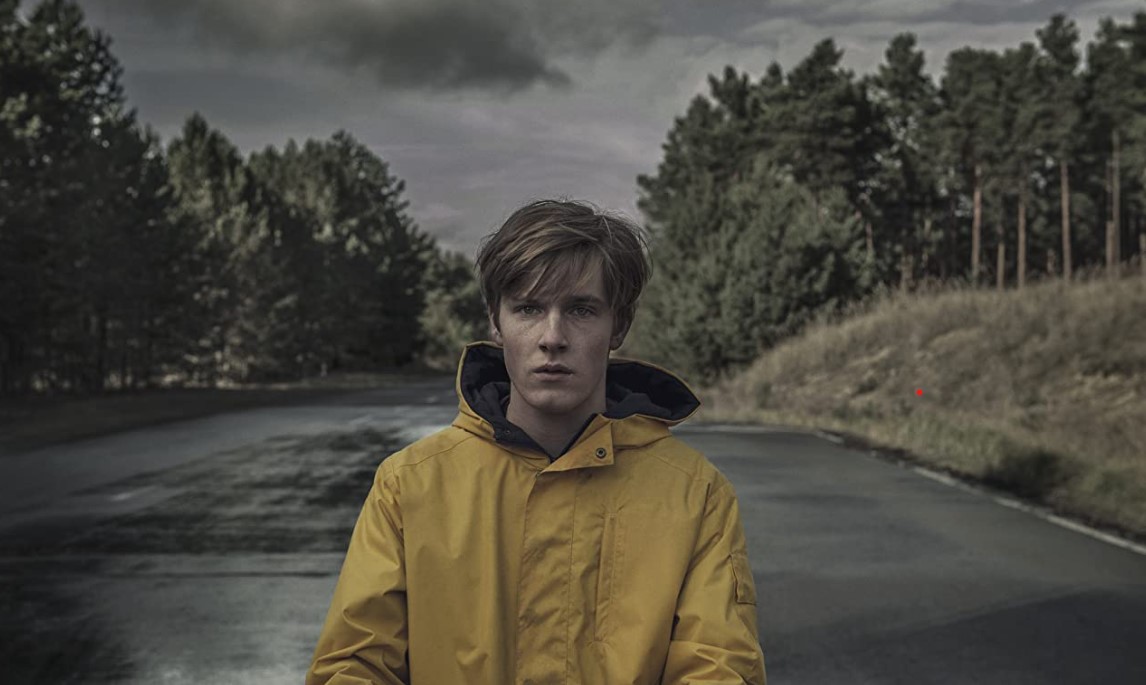 Created by Baran bo Odar and Jantje Friese, 'Dark' revolves around the residents of a mysterious village called Winden and features stellar performances by Louis Hofmann, Karoline Eichhorn, Lisa Vicari, and Maja Schöne. When a child disappears from the village, the members of four estranged families undertake a journey. Yet, in their quest to locate the child, they must unravel a time-travel conspiracy that spans several generations. Similarly to 'Vortex,' 'Dark' also unearths conspiracies and secrets after a grave incident. In addition to captivating the audience with different scientific theories, it delves into the butterfly effect, making it the apt show to watch after 'Vortex.'
5. Dirk Gently's Holistic Detective Agency (2016-2017)
Starring Samuel Barnett, Elijah Wood, and Hannah Marks, 'Dirk Gently's Holistic Detective Agency,' includes ghosts and fantastical elements that echo Detective Ludovic's attempt to reconnect with his former lover through VR in 'Vortex.' This science fiction show doesn't just include aspects of a murder mystery and weaves comedy into its plot.
The story follows Detective Dirk Gently and his assistant undertaking surreal adventures to uncover many mysteries. Redefining the metaphysical, the show follows different cases, such as murder, disappearance, etc. Created by Max Landis and Douglas Adams, it doesn't primarily follow a sci-fi theme. Even so, it uncovers numerous mysteries and makes room for comedy as well.
4. Severance (2022- )
With Adam Scott, Britt Lower, Patricia Arquette, and Zach Cherry, 'Severance' is created by Dan Erickson and follows the story of employees working at a biotechnology corporation named Lumon Industries. Interestingly, the corporation uses a mindwipe medical procedure to sever the consciousness of the employees when they are at work and when they are not. The thriller series follows a group of employees' journey to discover the truth about their jobs.
The show explores the idea of dissociation, where the employees don't know the dystopia that unravels in their workplace. Much like 'Vortex,' 'Severance' also uses technology and science at its epicenter to create unimaginable discrepancies, reminding you of the former. Moreover, the show delves into the vitality of human connection, which makes Officer Ludovic take extreme steps in 'Vortex,' too.
3. Shining Girls (2022- )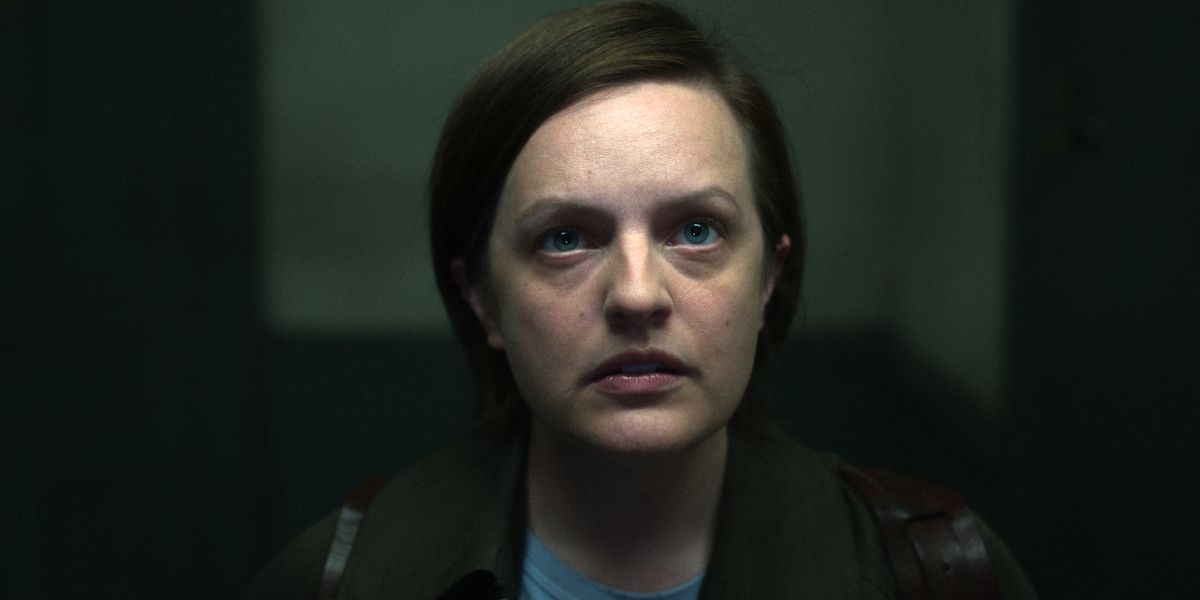 Created by Silka Luisa, 'Shining Girls' follows the story of Kirby Mazrachi, a newspaper archivist trying to come to terms with a violent assault. However, years later, she finds that a recently committed murder could be linked to her assault. As secrets begin to uncover and Kirby realizes she exists between alternate timelines, several events follow under shocking circumstances. The cast features Elisabeth Moss, Wagner Moura, Madeline Brewer, and Jamie Bell. Like, 'Vortex,' 'Shining Girls,' also uncovers a murder mystery with The Butterfly Effect at its locus.
2. Frequency (2016-2017)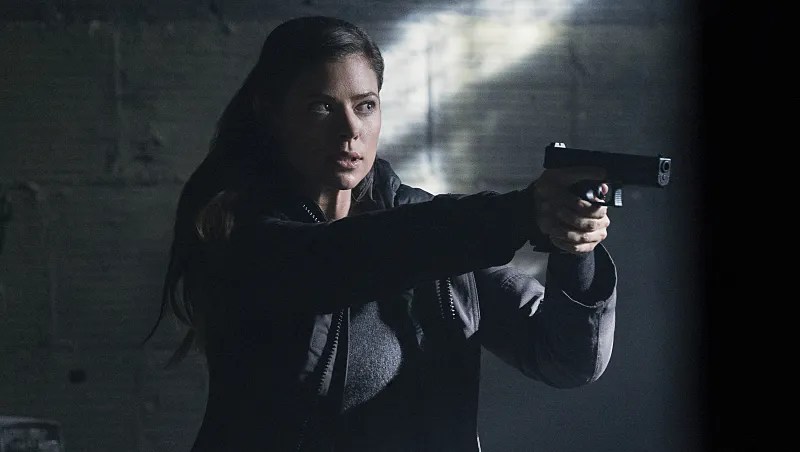 'Frequency' follows a similar storyline to 'Vortex.' It revolves around a homicide detective Raimy Sullivan, whose father passed away in 1996 after working at the same precinct as her. In a strange turn of events, she finds out that she can communicate with her late father through the radio transmissions of a ham radio. Several events ensue as Raimy undertakes a journey to save him by altering the timeline.
The show is created by Jeremy Carver and features Peyton List, Riley Smith, Devin Kelley, and Mekhi Phifer. It also reverberates the same emotions and feelings of loss as seen in 'Vortex.' So, if you enjoyed a detective's quest to do things right in 'Vortex,' then you'll find 'Frequency' just as enjoyable.
1. 11.22.63 (2016)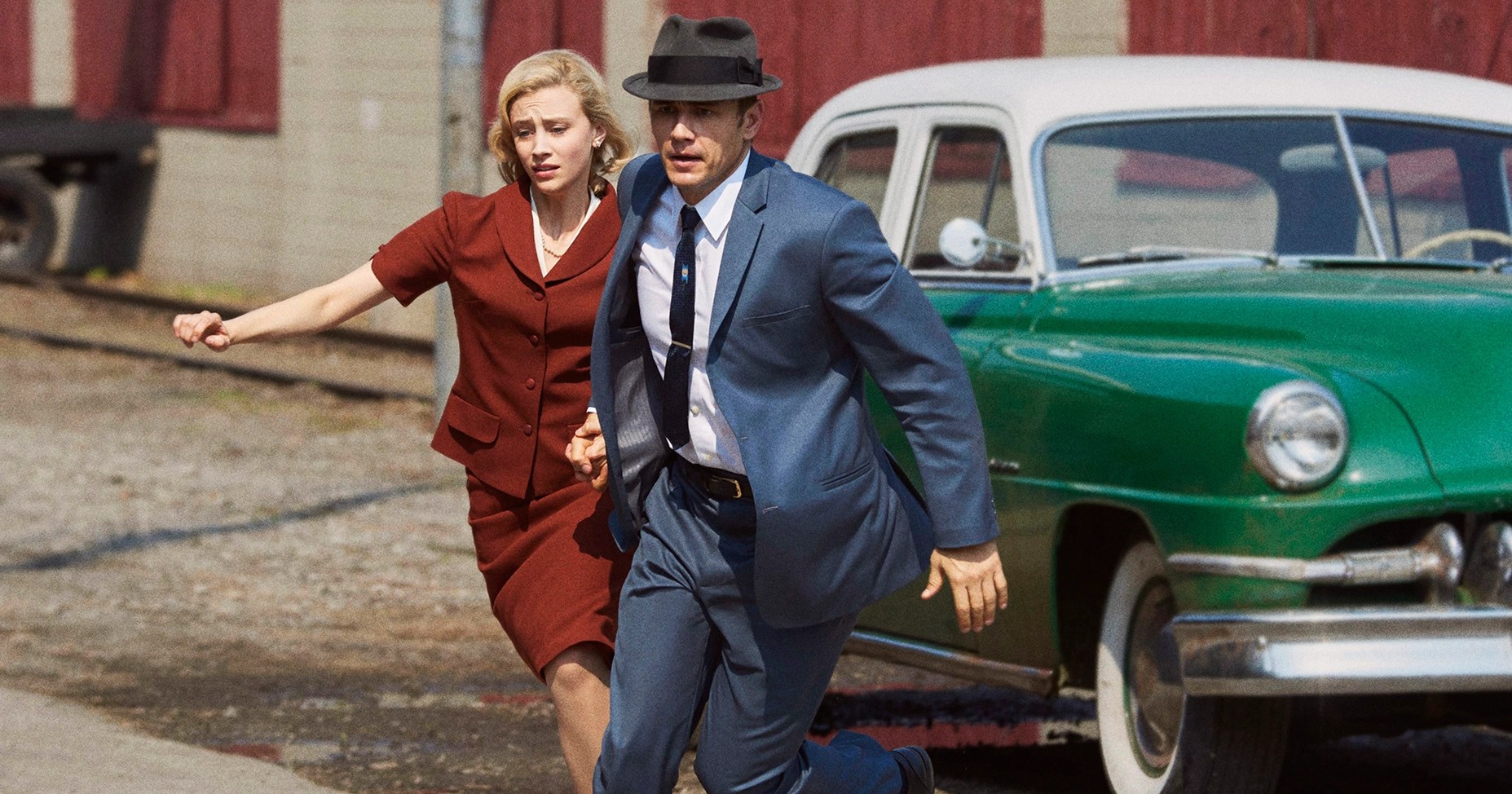 Featuring James Franco, Sarah Gadon, George MacKay, Daniel Webber, Chris Cooper, and Josh Duhamel, '11.22.63',' is based on the novel of the same name by Stephen King. The story revolves around Jake Epping, a teacher who goes back in time to avert the death of President John F. Kennedy. However, the task becomes almost impossible with time and love playing pivotal roles. Much like, 'Vortex,' '11.22.63' also features the alteration of time and events and a man's quest to bring back someone, making creator Bridget Carpenter's opus equally fascinating to watch and, thus, topping this list.