Well, it's suffice to say that the 90's was the best time to grow up as all the best movies for both kids and families came during that while. If you're a kid who grew up during that period, then you'll surely agree with that statement. It was during this time when Disney and Pixar was at its prime, consistently making good and memorable movies. A lot of you probably have fond memories watching some of these films during the holidays on that VHS tape with your entire family's eyes glued to the TV screen.
The great thing about these movies is that they really didn't need to rely on applying a ridiculous amount on CGI or visual effects and over-the-top characters to capture the attention of the children. Their forte was to tell us great, fascinating stories which made us laugh but also brought tears to our eyes.Well, the kids of this generation certainly missed those movies but it's up to you to show these films to them one day as some of these are now all-time classics. Now most of these films here are animated films but still these are the sort of films made for viewers of all ages and not just targeted towards kids. To prepare yourself for some nostalgic, here's the list of top family movies from the 1990s.
14. The Iron Giant (1999)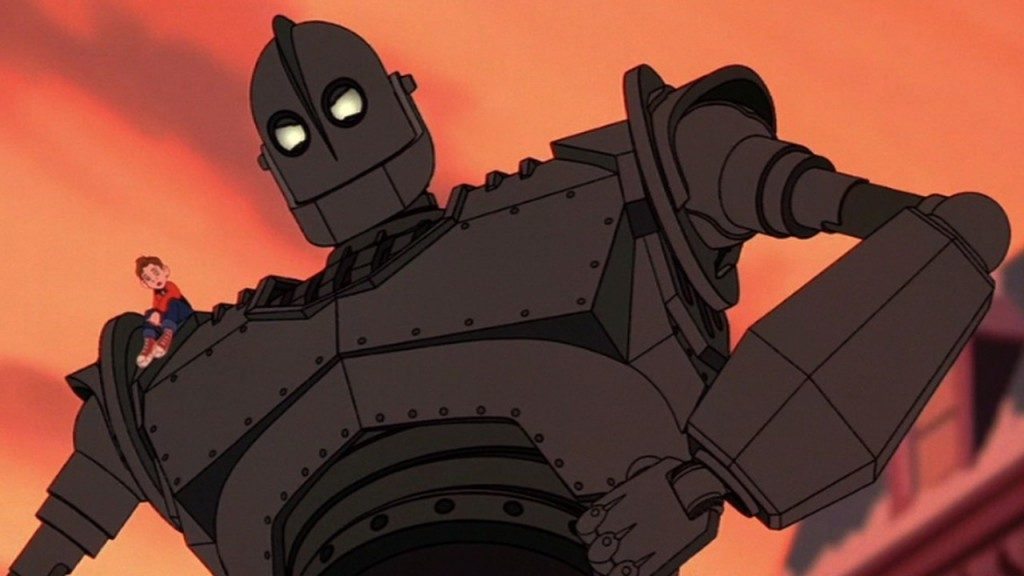 Brad Bird, known for making some memorable animated films throughout the years, made his directorial debut with this movie. Set in the 1950's during the Cold War, it follows a young boy who befriends a giant alien robot from outer space. When threatened by an American agent who vows to destroy the robot, it's up to the kid to protect the robot from danger. Yes, it does remind us of E.T. but this film beautifully evokes the 1950's, the animation is gorgeous, the characters feel real and the musical score is soothing to our ears. For a film which isn't made by Disney, this film is funny, exhilarating and touching as well. And what can we say about that climax? Without giving anything away, it's a shame that this film doesn't get the recognition it deserves.
Read More: Best Movies of 2013
13. The Parent Trap (1998)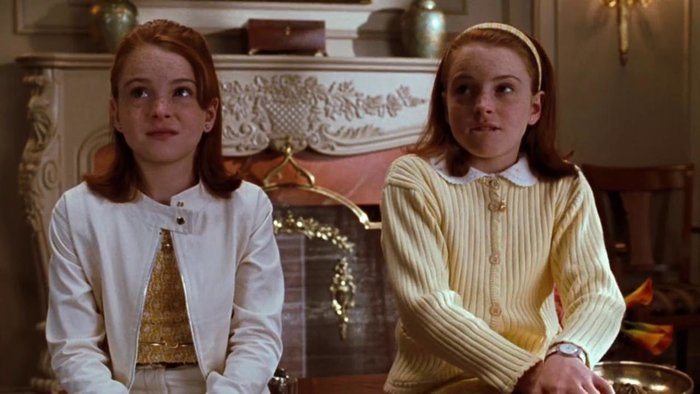 Lindsay Lohan makes her debut in this remake of the 1961 movie of the same name where she plays both twins – Hallie Parker and Annie James. Being twins of a divorced couple who separate after birth (including the twins), both of them are reunited at a summer camp. Surprisingly, it's a very effective and pleasant remake of the original. It's light, romantic, touching and downright funny. Lindsay Lohan also shines in her debut film. Overall, it's a perfect rental to watch after a bad day or if you want to watch a light-hearted family movie.
Read More: Best Movies of the 60s
12. The Nightmare Before Christmas (1993)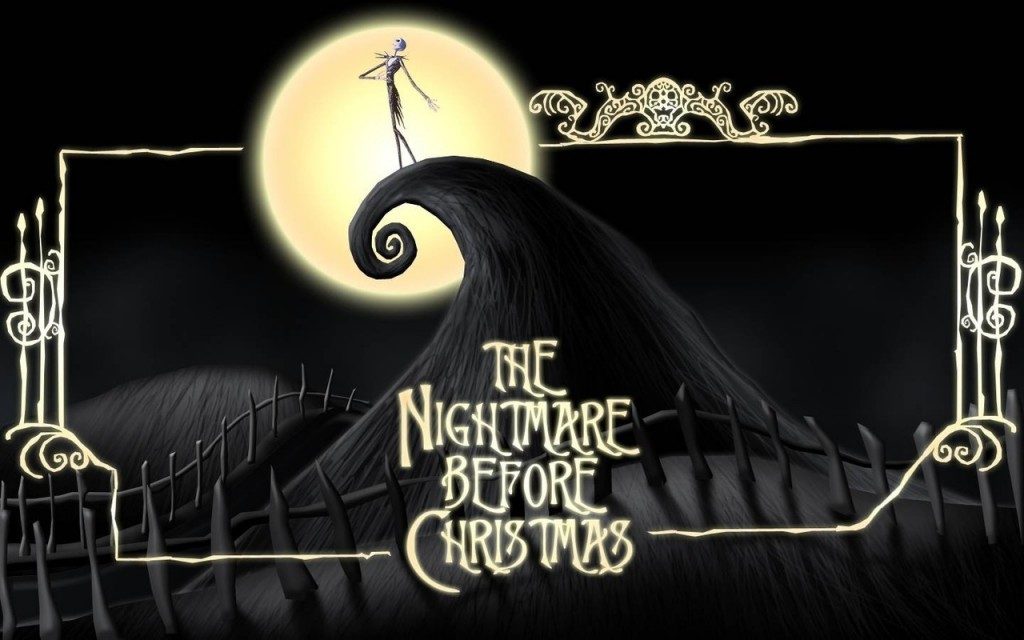 In this ghoulishly delightful tale, everyone hails to the pumpkin king Jack Skellington, the frighteningly charming protagonist who grows weary of Halloween spooks and thrills. One day, he stumbles into Christmas Town and is taken with the idea of Christmas that he brings Christmas to his home . What happens to this lanky fella when he finally gets a taste of Christmas joy? This dark fantasy has to be one of the most original, visually spectacular work of stop-motion animation. The visual effects used in this film are just out of this world. A very underrated movie indeed.
Read More: Best Movies of the 2010s (2010-2018)
11. Aladdin (1992)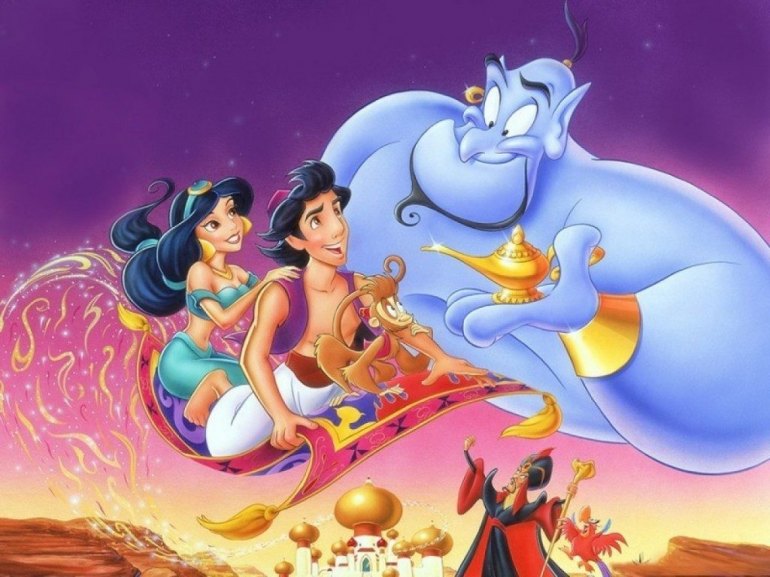 Ah yes, we all are too familiar with this Arabian folktale. But you know what makes this film so great? The wonderful music, the great animation and a memorable villian in Jafar, voiced by Jonathan Freeman. Also, you also have to acknowledge the humour in this film and that's due to Robin Williams' brilliant voice acting as the blue Genie who is an absolute laugh riot. It's due to this reason why Aladdin remains to this day one of the funniest Disney movies of all time.
Read More: Best Movies of the 21st Century
10. Matilda (1996)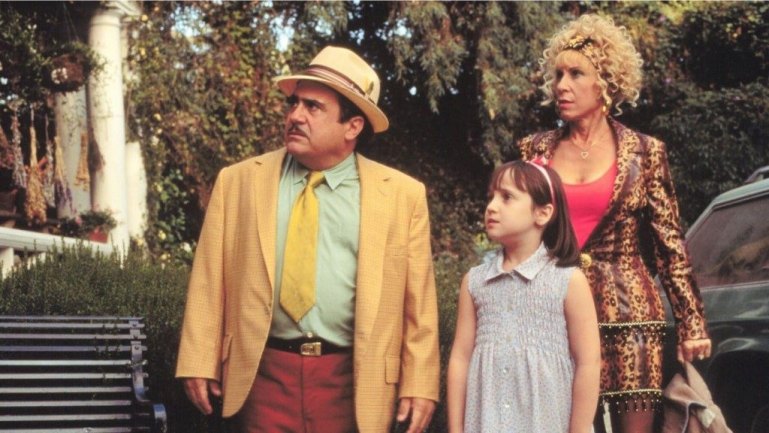 What comes to our mind when we think of a powerful girl-child protagonist in a movie? The answer is of course Matilda. She is this brilliant genius who is rather misunderstood by her parents as her ways are very different from theirs. Though she has the comfort of some great friends and a wonderful teacher, she is hated by her sadistic principal, Mrs Trunchbull. Fed up with this constant cruelty, she one day realises that she has powerful telekinetic powers. After weeks of practice, she uses that to stand up to her parents and drive away her mean principal. Life as a child can be exciting, happy, fantastic and even scary. As kids, we all have this notion that bad people (even adults) deserve to be punished for their evil ways. This movie pays tribute to all those children who have suffered unthinkable abuse and bear the brunt of the uncaring and ignorant attitude of their parents.
Read More: Best Movies of 2015
9. Tarzan (1999)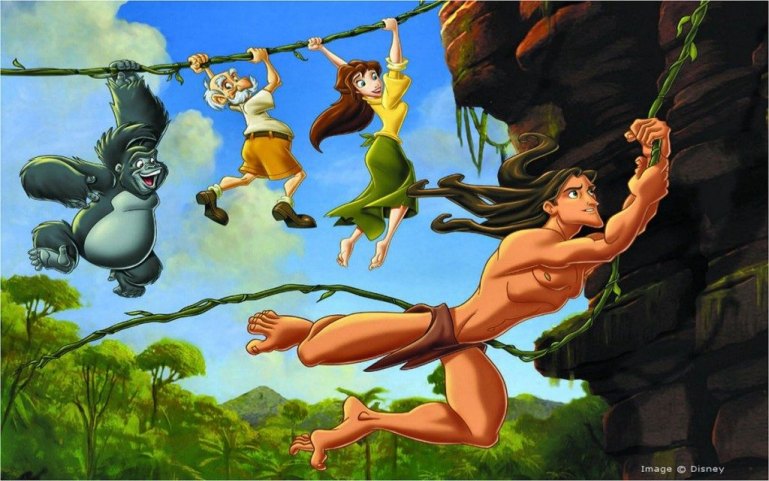 Another story which we all are far too familiar with but you've got to give credit to Disney for making this such a memorable and probably the best Tarzan film till date. The film is well paced and has some thrilling action set pieces. From a technical standpoint, this movie is a marvel as it has this unique 3D-like vibe about it which makes it so visually stunning. The songs are terrific too with Phil Collins' "Stages like me" and "You'll be in my heart" being deeply etched in the hearts of all Disney fans. And yes, it has some deeply emotional and poignant moments especially with its characters which is why Tarzan makes it to this list.
Read More: Best Movies of the 1990s
8. Mulan (1998)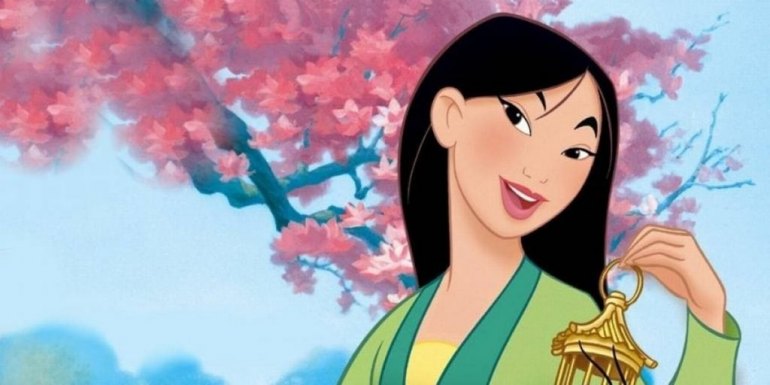 Disney once again does a terrific job retelling a famous old progressive Chinese folktale about a young maiden called Mulan who after learning that her father is forcefully called to serve in the army and fight against the invading Huns even though he's too weak and lame, disguises herself and saves her father from certain death and becomes a heroine in the process. It's so refreshing to see a female heroine for a change and as a brave warrior who can fight and not play some damsel in distress, unlike other animated films. It's also very humorous particularly for Eddie Murphy's voice acting as Mulan's sidekick Mushu.
Read More: Best Movies of the 1970s
7. Jumanji (1995)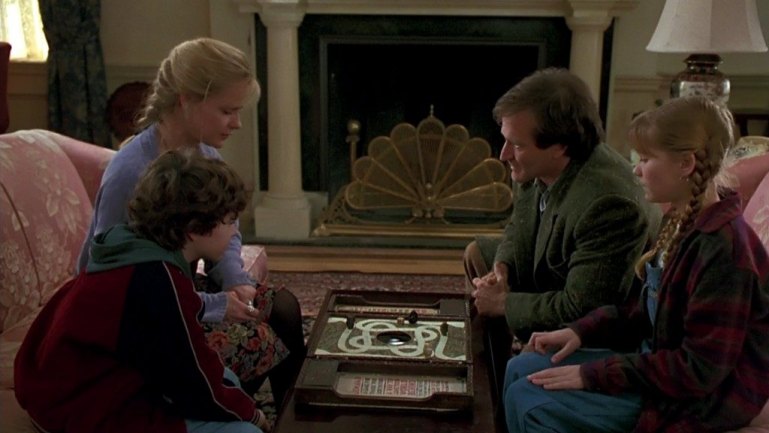 Talk of a board game turned into a real life fantasy adventure. That's what this film is all about where two siblings while playing this game find out that a boy who's now a man has been trapped in it for almost three decades. They then realise that besides rescuing him, they also have to finish the game as to prevent it from causing any further destruction. This has to be one of the most sheer, exciting family entertainment movie and that's due to the excellent use of graphics which make it look they're playing a cool computer game, and the fact the film's plot is quite original, the first of its kind. Yes it's sequel Jumanji: Welcome to the Jungle (2017) is a good film too but it cannot match the magical essence of th original film.
Read More: Best Movies of the 2000s
6. The Lion King (1993)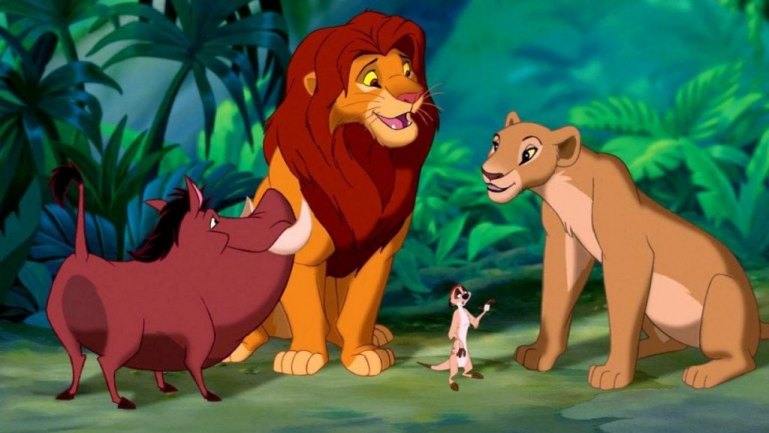 Ah yes, this movie brings back so many fond memories. Whether it's Timon and Pumba's famous song 'Hakuna Matata' or the scene where Mufasa and Simba lay on their backs, gazing at the stars or that emotionally poignant scene where Simba witnesses his father die, it's all these little things which truly make The Lion King one of Disney's all time classics. The characters are so diverse from the commanding presence of Mufasa voiced by James Earl Jones to the diabolical Scar to the wisecracker Rafiki. What else can we say about this great film? Go re-watch this!
Read More: Best Movies of 2012
5. Home Alone (1990)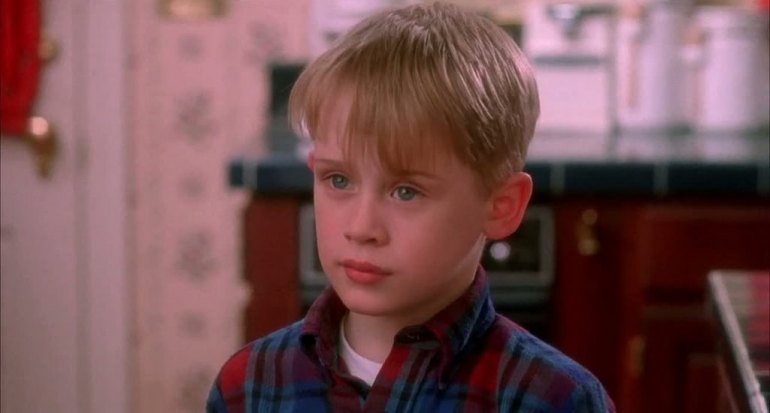 Oh come on, you really think we were gonna leave out this one?! As a kid, we all used to think that our family often conspired against us and that we'd be better off without them. Well, 9 year-old Kevin McCallister got more than he wished for when he realises his big family accidentally left him for a trip abroad around Christmas and Kevin is all alone in a house which looka more like a mansion (Damn, where the McCallisters really that rich?!) Kevin soon realises that he's got to protect his house from two greedy burglars. The film benefits from use of clever wit and some scenes which are truly hilarious. It's just the perfect Christmas movie to watch with your family. The beauty of it is that you can re-watch this several times and still never get bored.
Read More: Best Movies of 2014
4. Toy Story (1995)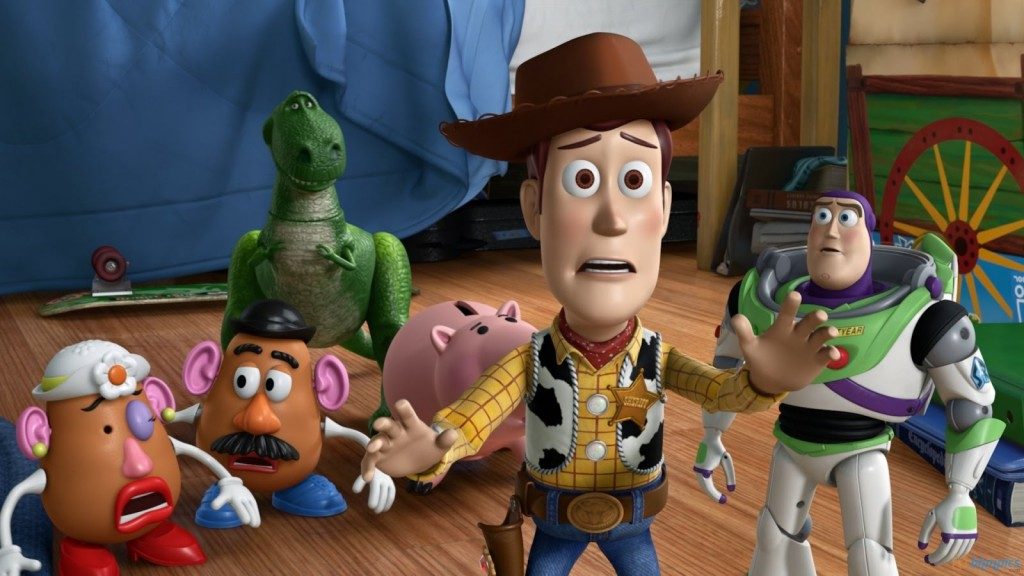 Yes, as kids we all immersed into our vivid imaginations where our favourite toys are life-like and can walk and talk i.e, they appear to be humanized as we ourselves give life to them. Well, this film truly pays ode to all those kids with such imagination. In this film, Buzz Lightyear and Woody go from competing with each other so as to earn the Andy's affections to becoming friends by reuniting with Andy as his family prepares to move to a new home. The animations are top-notch as the film draws viewers into this magnificent world full of diverse toys. Watch it for its compelling story and for Tom Hanks and Tim Allen's amazing voice work as the two main toys in this film.
Read More: Best Movies of the 1980s
3. Mrs Doubtfire (1993)
Being hilarious and heartbreaking, this film follows Robin Williams' character who after a bitter divorce disguises himself as female housekeeper in order to spend some valuable time with his children who are in the custody of his former wife. What this movie does so well is to create a real picture about life with divorced parents in a digestible manner. It tries to tell us that despite the fact that two adults may fall out of love for each other but their unconditional love for their children can never be diminished. It's quite amazing to see how it casually addresses seemingly adult situations without even causing the kids to bat an eye. This film truly showcases the brilliant acting talent of the late Robin Williams. Do NOT miss this one!
Read More: Best Movies of 2016
2. Beauty and the Beast (1991)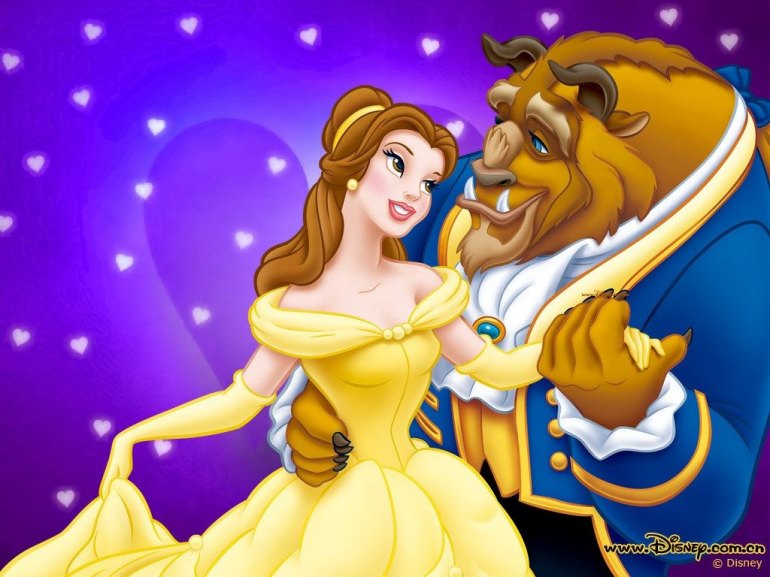 Yes, that Emma Watson live-action movie was great but the original animated film released way back in 1991 has a special place in our hearts as it has its beautiful moments of romance and tragedy. It deals with Belle, a beautiful woman who not only has to save her father who's being imprisoned in the Beast's castle but also reject the advances of the arrogant hunter Gaston. Soon, she finds that the Beast is not so notorious as she thinks but rather has a heart of gold. The movie does have some tear-jerking moments as it doesn't have a happy ending but the romance between Belle and the Beast is what truly elevates the film. The movie also does well to remove the pre-conceived notions we all have about beauty and that true beauty is not our looks but it's who we are from the inside that defines us.
Read More: Best Movies of 2000
1. Jurassic Park (1993)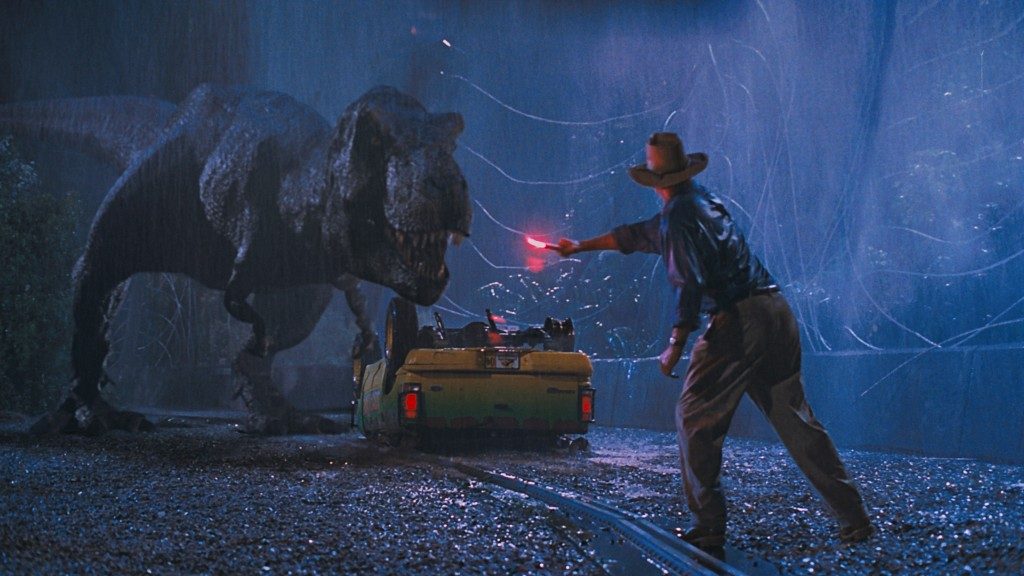 What's the first thing that comes to our heads when we think of dinosaurs? The answer: Jurassic Park. That's how influential Steven Spielberg's film has been throughout the decades. The plot deals with a billionaire philanthropist and his team of scientists who have managed to create a wildlife park full of cloned dinosaurs. When a major breakdown occurs, it is up to the billionaire and his grandchildren to survive where all the dinosaurs run amok. This movie is truly a milestone of cinematic genius with its superb visual effects making the dinosaurs so real and intimidating along with a wonderful score by John Williams and so really entertaining and memorable action sequences.
Read More: Best Movies of 2007