While anime intros are designed for introducing the characters and the storyline to the viewers of the show, outros/ending songs are particularly designed to ease out the viewers by the end of each episode. Intros are made in such a way that they evoke feelings of excitement and anticipation about what will happen in that particular episode whereas, the outros serve a completely opposite purpose by presenting something that is a lot more subdued.
That's probably the reason why these are forgotten too easily and compared to intros, no one hardly remembers those rhythms even in their blues. Also, the fact that they come after an entire episode, it is simply easier to skip them. But some anime endings are actually great and deserve to be seen. That's is why we decided to make a list of the best anime ending songs that are worth listening and if you think you might have skipped them earlier, it's time to for you to take a U-turn and check out these best anime ending theme songs listed below.
12. Cowboy Bebop (The Real Folk Blues)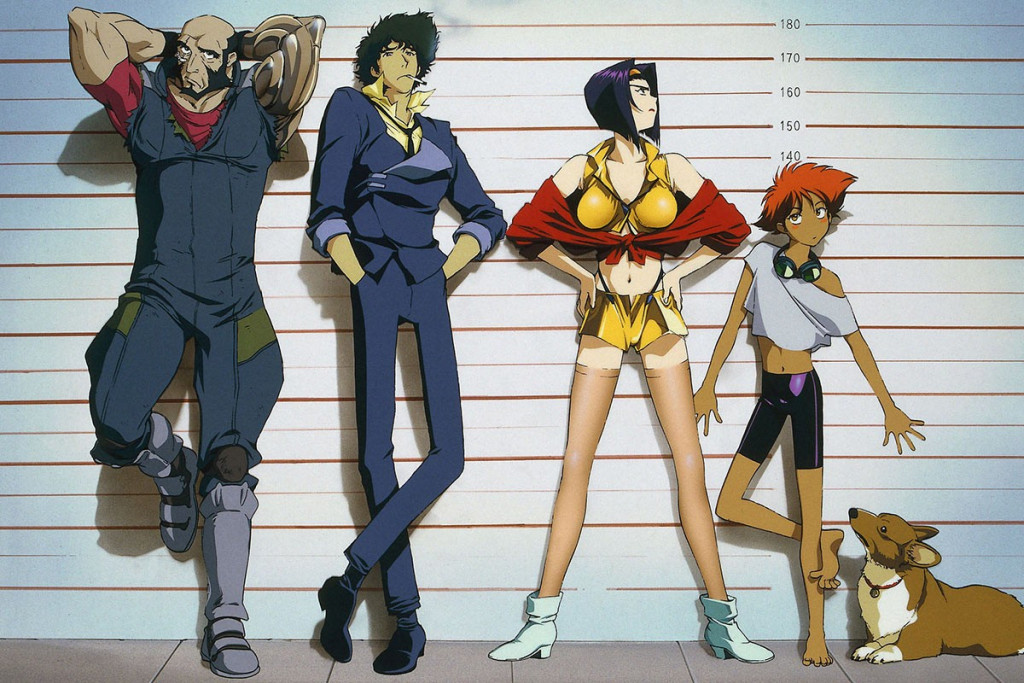 In my previous articles on music in anime, I have mentioned quite a few times how Shinichiro Watanabe's work is always inspired by Western music in one way or the other. 'Cowboy Bebop' has quite a lot of influential Jazz tracks that are all mostly upbeat instrumentals. But this one right here is slightly different from all the others as it has some very powerful Japanese lyrics and flavor as well. The song has been performed by a band called 'The Seatbelts' and the man behind the vocals of this song is Mai Yamane. This ED has a slow pace that fits in perfectly with the light sentimental vibe of the anime. Every time I listen to this track, I can't help but slowly drift into the good old "See You Space Cowboy" mood at the end of the anime.
11. Jojo's Bizarre Adventure (Roundabout)
'Jojo's Bizarre Adventure' is known to be one of the best long-running anime shows. Many of the background scores used in this anime have English language verses. After jumping through several eras and generations, the anime has managed to bring in a diverse set of tracks to back up its intense action sequences.
But out of all the amazing songs used in the anime, nothing truly beats "Roundabout." When it is played at the end of each episode, instead of having a more eased out conclusive vibe, it actually amplifies the whole drama of that particular episode. By doing this, it actually gets you hyped up all over again for a new episode. It's pretty much how 'The Tatami Galaxy' uses perpetually morphing visuals to amplify the show's whole sense of entrapment. To put it simply, "Roundabout" just provides you an interesting tonal point of the show that you may have not noticed before. When it does this, it allows you to see all the prevailing events in the series in a whole new light.
Read More: Anime Like Ergo Proxy
10. Fullmetal Alchemist: Brotherhood (Shunkan Sentimental)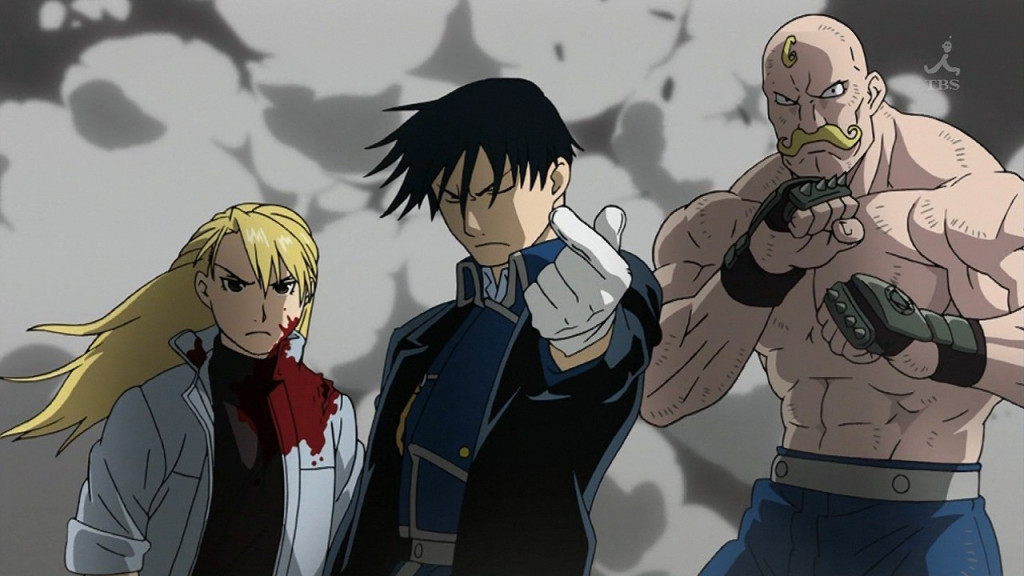 'Fullmetal Alchemist: Brotherhood' has quite a lot of ending themes and pretty much all of them have their own unique appeal to them. But "Shunkan Sentimental" is one song that you can get addicted to without having a clue what its lyrics are about. In fact, this closing theme is so good, many fans believe that it should've actually been an opening song.
Now even I couldn't really wrap my head around its lyrics but what I do know is that it wonderfully captures the heart and soul of the anime through its intense background music, especially the guitar intro that it starts off with. This one is the fourth closing theme so it comes much later in the anime. By this time, you're so much into the anime, that this song just gives you goosebumps all over with its excitement and energy. And I can assure you that even if you don't speak Japanese, you'll somehow start humming along every time this plays at the end of an episode.
9. Rurouni Kenshin (13 No Junjou Na Kanjou)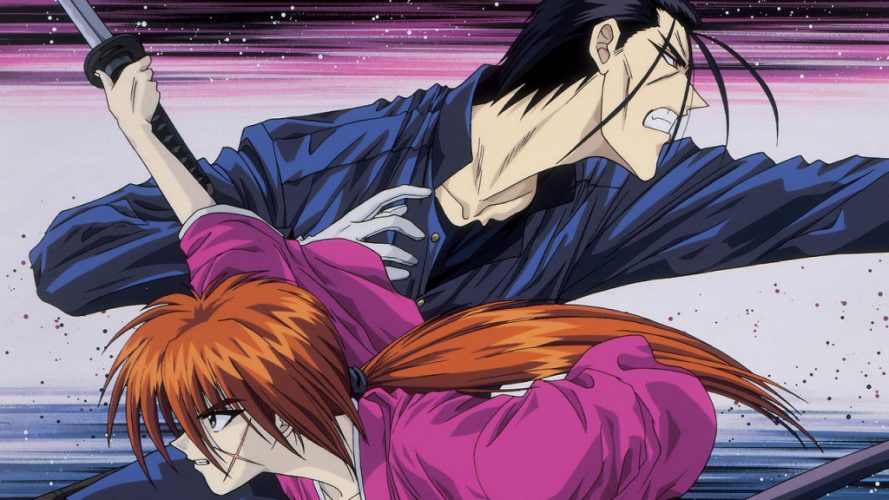 According to manga, the anime 'Rurouni Kenshin' was supposed to follow the extremely dark Jinchu Arc right after the memorable Kyoto arc. But instead, the anime suddenly brings in filler arcs after filler arcs and procrastinated the Jinchu Arc to an extent where they never really ended up making it. Many manga readers stayed with the anime even after the Kyoto Arc was over in the hope that the creators of the anime will eventually get to the long-awaited Arc. But the makers probably initially delayed it because it was just too dark and disturbing for the younger viewers.
You must be wondering how this is related to the closing theme, right? "13 No Junjou Na Kanjou" is kind of a dark themed song that is played after every episode of the Kyoto Arc. It proves that the creators were initially planning to continue the anime with the Jinchu arc and were trying to slowly establish the dark mood for it though this track. Unfortunately, this track is now just a reminder of how much better 'Rurouni Kenshin' would have been if it had taken that darker step and that's what makes this one very significant.
Read More: Anime Like Rurouni Kenshin
8. Slam Dunk (Sekai ga Owaru Made wa)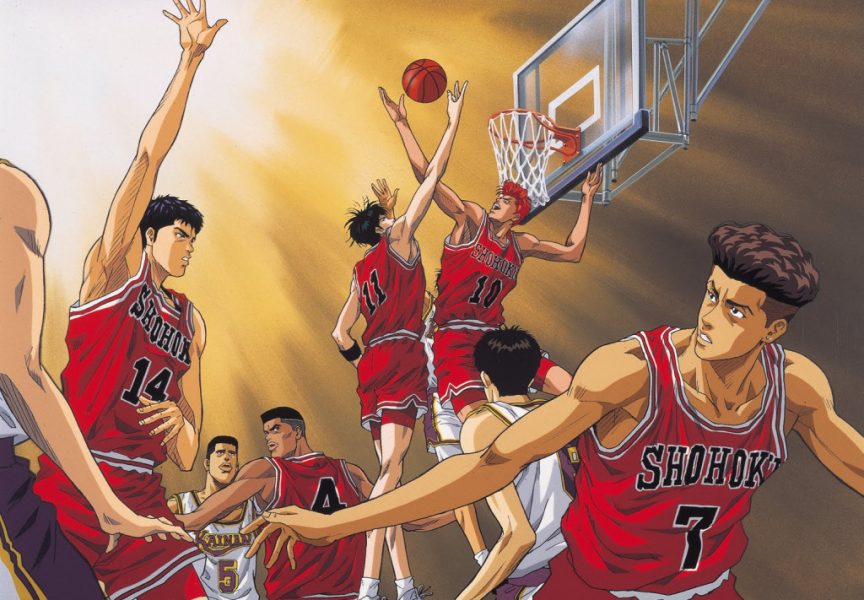 I have previously expressed my love for 'Slam Dunk' and how, for me, it is one of the best sports anime ever made. This particular closing theme of the anime just reminds me of the amazing journey the entire show takes you through. 'Slam Dunk' is not just any sports anime as it covers many other themes such as the value of friendship and one's loyalty towards his/her teammates. This song perfectly encapsulates all of that to a point where a true 'Slam Dunk' fan might even have tears every single time it is played. "Sekai ga Owaru Made wa" is a prime example of excellent anime closing and all closing anime songs should aspire to be like it.
7. Rurouni Kenshin (Heart of Sword)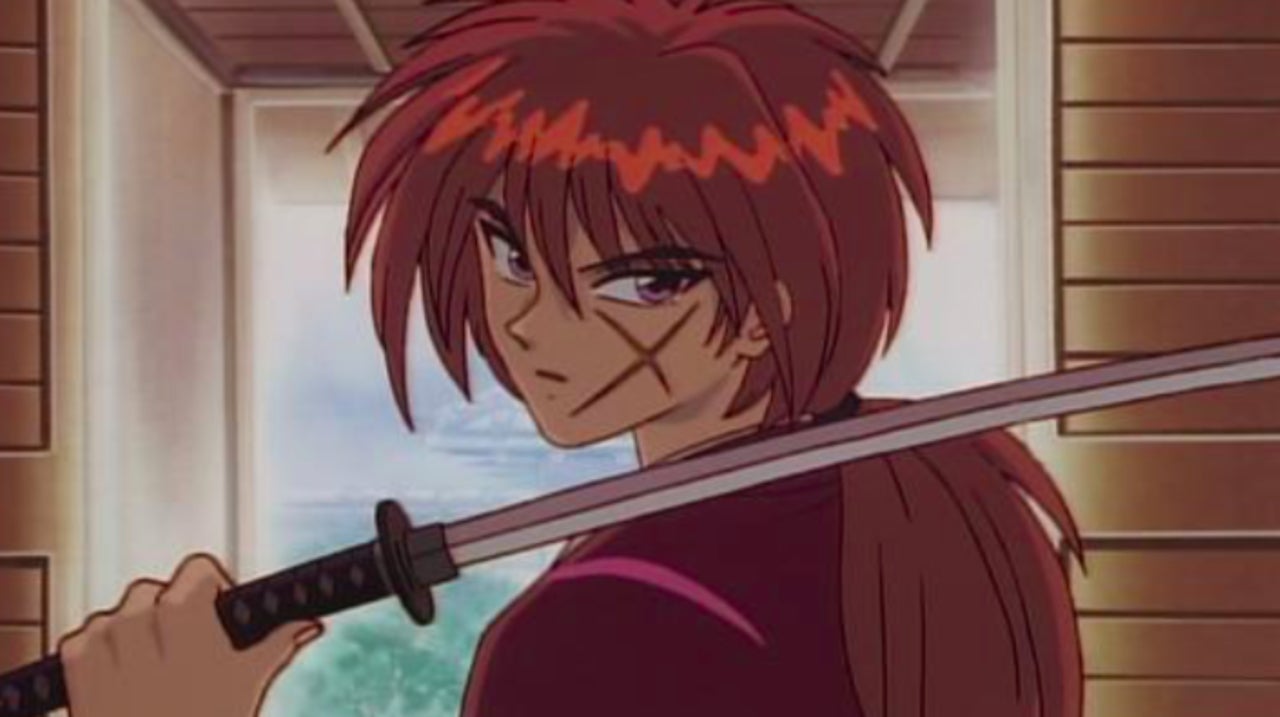 All those who have watched 'Rurouni Kenshin' won't be surprised that I'm mentioning this anime for the second time and will know that "Heart of Sword" deserves to be on this list as much as "13 No Junjou Na Kanjou" does. The latter may be the most significant closing theme of the anime but "Heart of Sword" is the most admirable one. This one is played when the anime was almost about to enter the Kyoto Arc. Somewhere around this time, the anime was actually starting to find its best stride and this track just made it all so much better.
The fact that it has been performed by T.M Revolution made the track even more popular. The end credits theme that followed this one failed to live up to the standards set by it and after a short span of just four episodes, the new ending was again replaced by "Heart of Sword." Also, just so you know, the name "Kenshin" means "Heart of Sword."
6. The Melancholy of Haruhi Suzumiya (Hare Hare Yukai)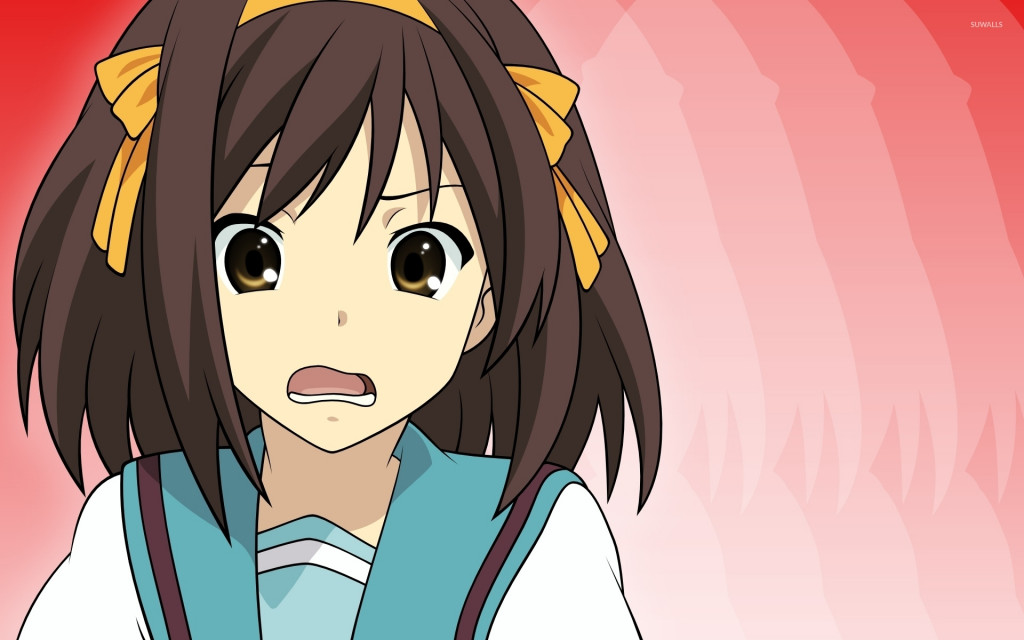 When 'Haruhi Suzumiya' first premiered, this ending theme became quite a popular fad mostly because of its extremely catchy music and the amazingly choreographed dance sequence featuring all the characters. Even now, if you look up "Hare Hare Yukai," you can find several videos of Youtubers dancing to this score trying to imitate the same moves as the characters. The song has been sung by Aya Hirano, Minori Chihara and Yuko Goto who are all the voice artists of the respective characters being portrayed in the Anime Music Video.
Read More: Anime Like Beserk
5. Samurai Champloo (Shiki no Uta)

Unlike the opening theme of the anime, which is inspired by hip-hop music, this one is a lot more somber and slow. Now again, I don't' really understand the lyrics of this one but its vibe is enough to send me down the lane; isn't that the best thing about music? You don't even have to know what a song means in its literal sense to understand what it's trying to convey.
As much as I did enjoy this soundtrack of the anime maybe even a little more than a few others, I never really focused on the visuals that accompanied the song. It was not until the anime came to an end when I finally focused on the series of images that were being portrayed with this song in the background. After watching the entire anime and loving every single moment of it, this closing theme finally made my heart hurt. If you look closely, the video of this one shows Fuu reminiscing about her childhood. As she stands there looking up at the sky a bunch of vintage photos of her past start showing up on the screen and that's when the emotional lyrics of the song penetrate our hearts. "Shiki no Uta" is a beautiful song and the simple yet significant visuals that it is played with make it a worthy mention on this list.
4. K-On! (No, Thank You)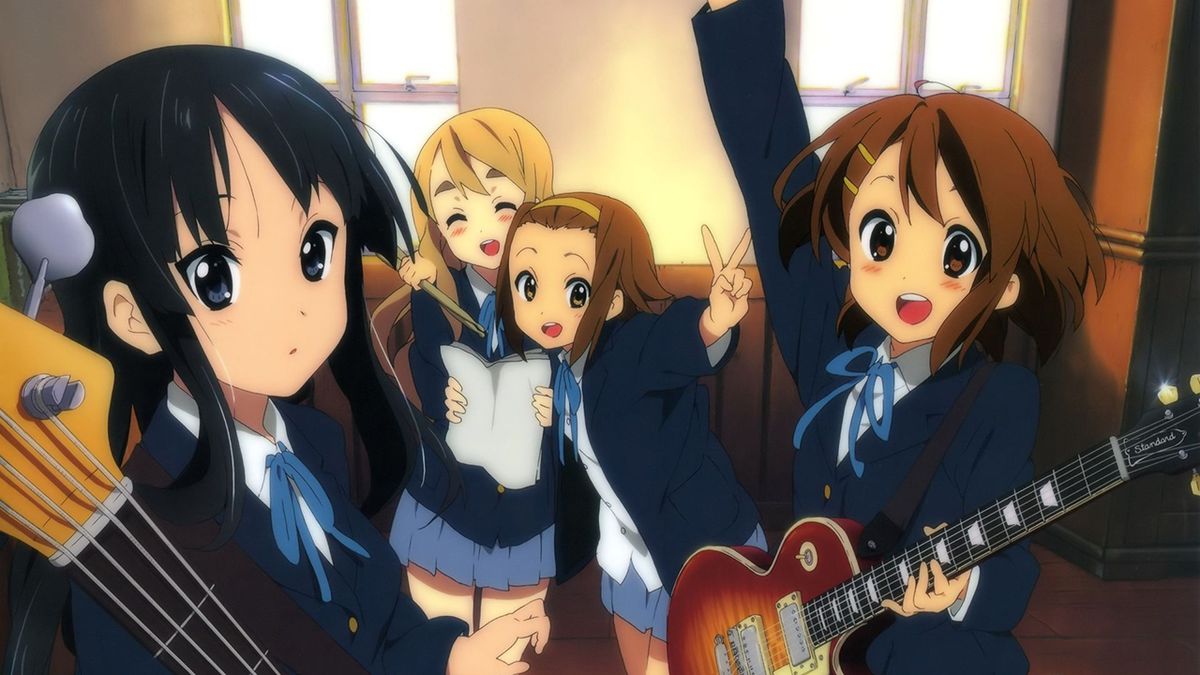 'K-on!' revolves around a bunch of girls who get together and form a band named 'After School Tea Time.' Being a music-centric anime, all of its soundtracks are great and have been performed the voice artists who play the respective roles of the girls in the band. In fact, even the name of the artist of its 3rd closing theme 'No, Thank You' is mentioned as 'After School Tea Time' which just refers to the voice artists behind it.
The first ten seconds of this song can bring tears in the eyes of every 'K-on!' fan but then suddenly the music changes its tone into this upbeat heart-thumping awesomeness that can instantly put a smile on anyone's face. If you ever thought of forming your own band back in high school, then this is one anime you should definitely watch.
Read More: Anime Like Fushigi Yugi
3. Banana Fish (Prayer X)
When you first listen to this theme, it sure as hell will depress you along with its visuals and that probably is the whole point of it. But even then, this theme somehow resonates with a lot of anime viewers probably because of its sorrowful nostalgic feel. It is one of those songs that you really want to listen to because it is so damn good but you still hold yourself back because you know that it is so terrifyingly beautiful, that it will make you cry. And if you have seen the entire series, then you will be able to see how it deeply captures the good and ugly sides of humanity, both at the same time.
2. Black Lagoon (Don't Look Behind)
Black Lagoon's 'Don't Look Behind' not only plays during the last few seconds of the anime but this grave melody plays along with many other scenes of the show as well. It has a sense of mournful inevitability to it that portrays the lives of the characters who are all trapped in their world of criminal excess. The show's normal tone is more focused towards its wild action sequences and the badassery of all of its characters. But the end song tries to represent an entirely different perspective towards the life of all the characters involved.
Even the video that is being played along with it shows Revy, the female protagonist, dropping all of her gear which represents her leaving her past behind. These guns are then washed away by the waves, a powerful motif of internal cleansing. Whereas in the end, she again points another gun at the screen which shows that violence has now become a significant part of her life and leaving it behind is not an option anymore, but a mandate of her life hereafter.
1. Pokemon (Original Pokemon Theme)
The OP and the ED of 'Pokemon' was the exact same track, but no one really cared because it's so good that not a single soul really had a problem with hearing it twice. Even now, this song just takes me back to the golden days of my childhood and I'm pretty sure it does the same for many others out there. This ending theme is pretty much the anthem of a whole generation and will never be forgotten.
Read More: Anime Like Pokemon