Bravo's 'Below Deck' is an entertaining reality show where crew members work on a superyacht and cater to all demands of their influential customers. Ben Willoughby and Camille Lamb appeared in season 10 and became an instant fan-favorite couple. They shared intimate, sweet, and stressful moments that have wholly invested the fans in their love story. But did their relationship meet the same fate as most reality TV couples, or has their love stood strong even after the show? Let's find out!
Ben and Camille's Below Deck Journey
Ben joined the yacht as a 27-year-old deckhand, and he comes from Gold Coast, Australia. He loves to travel and focus on his fitness, and he has a podcast titled. 'Word On The Teak / Superyacht Crew. Camille was a deckhand/stew on the show, and she had previously appeared on season 19 of 'American Idol.' Needless to say, she is a singer and songwriter as well. She is a 5th generation seafarer, and most of her family has a merchant mariners background.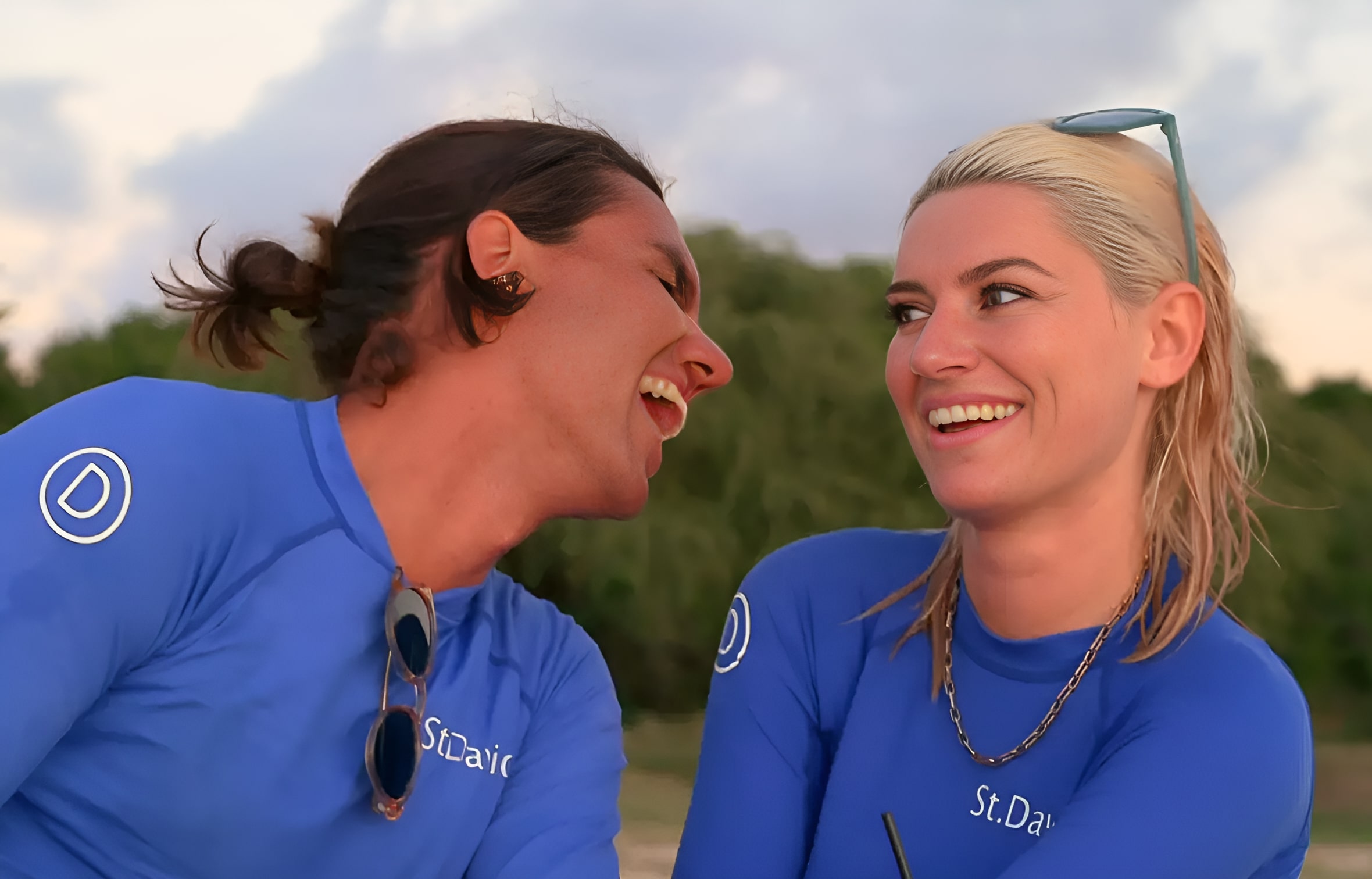 The two met on the show for the first time and had an electric connection, but not everything was fun and laugh; they went through a lot of backlash and hardships in the process of affirming their relationship. After an inconvenience with the captain, Camille was upset. She met Ben in the laundry room, and he comforted her with a hug and asked her to "bring that smile back." Their romance bloomed by episode 2 and also led to a small backlash.
Alissa, the second stew of the show, flirted with Ben, and fans were furious about this because she knew that Camille was interested in him. She also admitted to purposely flirting with Ben to annoy Camille. In the first half of the day, the duo had gone for a swim while the others were at the beach, serving charter guests. This rubbed Alissa the wrong way, and she was stubborn about wanting to flirt with Ben.
However, in the confessional, Ben said that he was more interested in Camille. He received a lap dance from her, which once again pissed off Alissa, and she walked away. As the series progressed, their romance elevated, and the two did not shy away from some steamy PDA. Even in the stressful environment of the show, the duo's boatmance doesn't get compromised.
However, Camille has expressed that she is unsure about a long-distance relationship because it seems unrealistic. Although, she also said that she envisioned herself sharing her life with a new flame. She asked, "Is it for real?" To which Ben replied, "It is for real." He seemed completely in love and admitted to "falling hard" for her in a monologue. Ben also said, "I've not felt something like this in a long time. I'm in a pretty happy place. I'll tell you that."
He told her he had been single for two years, and she was the first girl he cuddled with after the long break. Ben was always her rock on the show, and he stood by her side when she couldn't handle the pressure and resorted to allegedly day drinking, unpleasant behavior, weak work ethic, and a lot of drama with Alissa Humber. Their journey on the show came to a bitter end when Captain Sandy Yawn fired her.
He was quite upset when Camille was replaced, and the day before she left for home, he invited her to a party where the contestants were supposed to relax and have fun. People were shocked to see her and thought it was rather awkward for her to show up after being fired. However, the duo remained unbothered and enjoyed their little time together.
Are Ben and Camille Still Together?
Yes, we can say that Ben and Camille are still together, but it would be better to wait for an official statement from both of them. In an Instagram Q&A, Ben addressed their relationship and told fans it was all real. He said, "There's lots more to come about this storyline…stay tuned. It was all real."
Their relationship and journey on the show seemed quite stable, which is precisely why the fans are invested in this couple. But we must not ignore Camille's concerns about a long-distance relationship not working out, and Ben's love for travel might pose more problems, so the chances become even slimmer.
They still follow each other on Instagram, and their feeds have adorable couple pictures, but they were all captured during the show's filming. They haven't posted anything beyond that, and maybe they've been instructed to only do so after the final episode. In conclusion, we must wait for an update from the couple to tell us whether their romance has made it out of the show. But no matter the outcome, we only wish the best for the duo.
Read More: Is Below Deck Scripted?