Each season of 'Are You The One?' has the public on edge as the viewers speculate about who the final match-ups could be. The combination of drama, problem-solving, and romance in the Paramount+ series provides the audience with the perfect amount of entertainment. Needless to say, fans across the world are always eager to know if the reality show's match-ups are able to maintain their connection in real life. For season 9's Ciara "CC" Cortez and Nathan Grant, this has been an especially popular question due to their on-screen journey. Well, here is everything that we know about the same!
Ciara "CC" Cortez and Nathan Grant's Are You The One? Journey
As soon as Ciara "CC" Cortez entered the dating show, she remained determined to follow her heart. Just on her second day on the show, she spent quality time with Brendan Mosca in a separate room. The pair was quite optimistic about their chances. However, their hopes were dashed during the very first match-up ceremony when they were partnered, and the night was declared a blackout.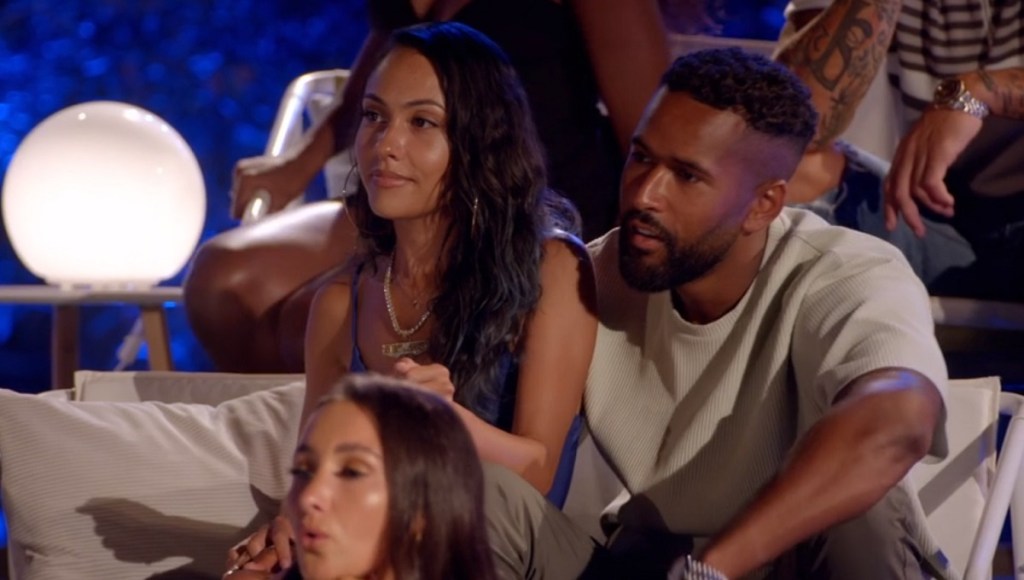 While CC wanted to keep exploring her connection with Brendan, the latter stopped it as he knew they were not a perfect match. Though upset, she did find a strong companionship with Clayton "Clay" Carey. However, this pairing also ended on a low note after the two entered the truth booth and were revealed not to be each other's match. While down, CC did not stop this from wanting her happy ending. This led her to foster an unmatchable connection with Michael "Mikey" Owusu.
On the other hand, Nathan seemingly struggled to find his match in the house. While the British contestant had no shortage of female admirers, his luck often did not work in his favor. His attempts at romancing Julia-Ruth Smith ended when she found her match with Brendan. After that, Nathan tried his best to form a genuine connection with people like Courtney Rowe, Jordanne Deveaux, and Danielle Bonaparte. However, for the whole season, the only woman he was able to partner with more than once was Dew Pineda.
Before the 9th match-up ceremony, all unmatched participants went on 2-minute speed dates with each other. This allowed CC and Nathan to learn a lot about each other and realize how similar they were. CC admitted that Nathan could come as some with an attitude, but he was a genuinely lovely guy. In a similar manner, Nathan also felt that CC had often been not judged correctly, and he was happy to choose her as her partner for the 9th match-up ceremony. Given that all the 11 beams were lit that night, it was confirmed that CC and Nathan were indeed each other's perfect matches.
Are Ciara "CC" Cortez and Nathan Grant Still Together?
As of writing, both CC and Nathan seem to be doing well in their personal and professional lives. The pair has not shared an official update regarding their relationship as of writing. Given how new their connection with each other was during the season finale, it is hard to say whether or not the two decided to pursue a romantic connection. CC's strong connection with Mikey during the last few weeks of the social experiment is another factor that may have led the on-screen "perfect match" to not be in a relationship at present.
Currently, Nathan is based in London, England, and works as a Creative Development Director for several brands, including La Fiesta, Moana Lisa, Espira, and Victory Lap Management. The reality TV star also captured the attention of the fans recently after Eduardo Dickson Jr shared footage of the latter being involved in an intense altercation with Nathan and Leo Svete while they were on the show. However, the details behind the same have yet to be revealed as of writing. Meanwhile, CC lives in Bridgeport, Connecticut, and is pretty active on content creation platforms like Instagram, TikTok, and OnlyFans.
Read More: Are Danielle and Hamudi From Are You The One Still Together?