If there's one thing Netflix's 'Perfect Match' makes clear, it's that there is absolutely no way you can ever rationalize dating or relationships due to the simple fact humanality is at the heart of it all. In other words, there's a need for communication, emotions, trust, and vulnerability at every step of the way within such matters, making them either extremely simple or extremely complicated. Amongst those to thus explore the same together in this intriguing original were Lauren "LC" Chamblin and Nick Uhlenhuth — so now, if you wish to learn more about them, we've got you covered.
LC and Nick's Perfect Match Journey
Although Nick (originally from 'The Circle' season 3) was one of the first contestants to step into the Panema villa in the hopes of finding his true partner, nothing worked out well for him initially. He wanted to pair up with Francesca Farago ('Too Hot to Handle' season 1) from the get-go, yet ended up alongside friend Savannah Palacio ('The Circle' season 2) in a very strategic move. The former had actually grown close to the male the latter was interested in, Dom Gabriel ('The Mole'), so the platonic duo was well aware they were merely using one another to progress in the series.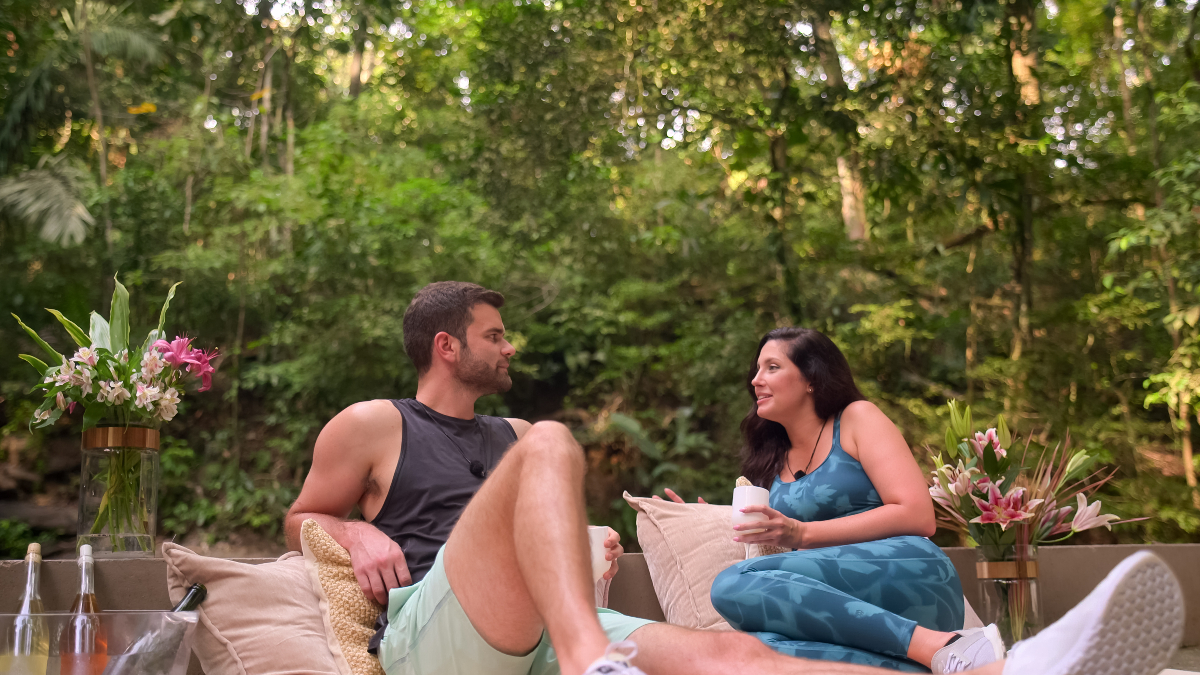 However, things changed as soon as Izzy Fairthorne ('Too Hot to Handle' season 3) came into the picture in episode 3 — her arrival caused chaos and switched nearly all household dynamics. Nick was the one actually hand-picked for a steamy blind date with her, but he ended the night with Ines Tazi ('The Circle France') upon essentially swapping interests with Shayne Jansen ('Love is Blind' season 2). Savannah was hence unfortunately left high and dry, only for her former partner's plan not to work out owing to his own needless hesitancy, resulting in his elimination a few days later.
Therefore, when Nick was invited back into the experiment as a potential match for someone else entirely, on the same day LC ('Love is Blind' season 1) was similarly chosen, he didn't waste his chance. The truth is the duo had already kind of flirted through Instagram Direct Messages after the former's original show had premiered back in fall 2021, meaning they already knew there was mutual interest. They thus decided to continue from where they'd left off in person, really lay down their intentions of getting to know one another, and then couple up without hesitation on their night one.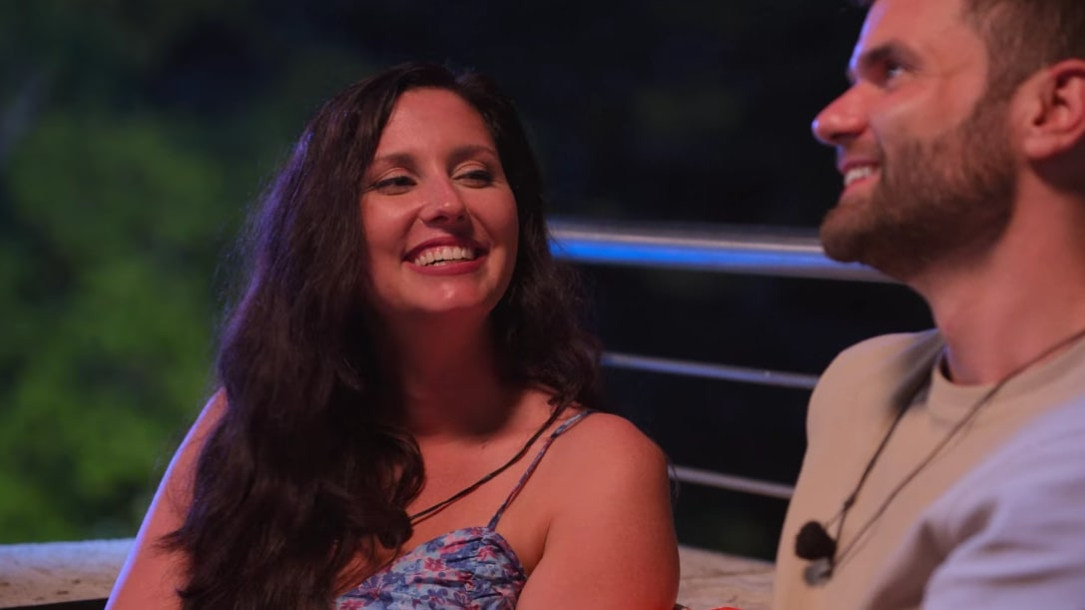 While LC quipped she'd love to have Nick magically fall for her in a confessional, the latter conceded he was trying to play it cool, but she was likely the best option for him at that moment. Though he still approached Francesca in a last-ditch attempt to see if there could be a spark during the final mixer a couple of days later, just to then stick with LC once he got shut down for good. He's completely aware he has a commitment issue by always thinking the grass could be greener on the other side, yet at the same time, he did nothing to hold back on these impulses, making things a bit strange.
Are LC and Nick Still Together?
If we're being honest, LC seemed utterly invested in Nick considering how she spoke of their possible future on their final date, but he was clearly holding back owing to a few legitimate concerns. First of all, as the last contestants to join in, they did not get enough time to get to know each other on such a deep level that they could build a proper foundation for a full-fledged relationship. Secondly, despite the fact he saw real potential for them, this lack of time also made him question whether they could last long-distance or not — after all, the former is based in Georgia, whereas the latter is in Texas.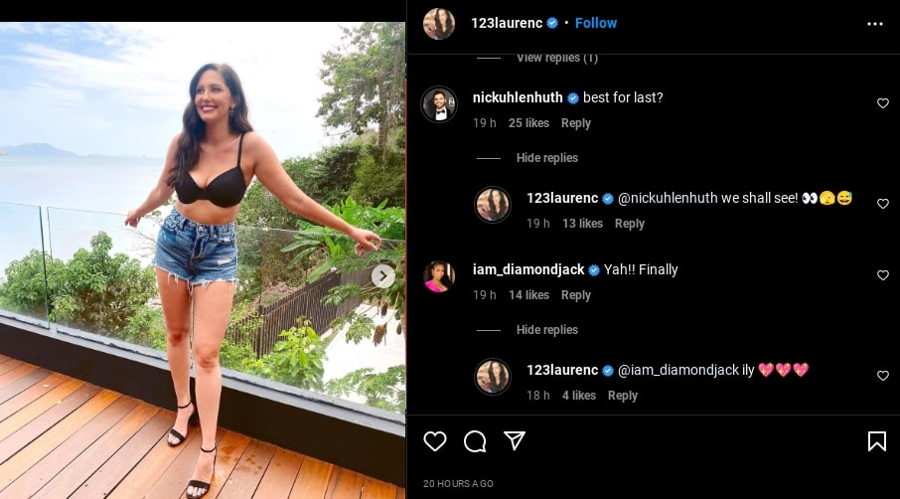 It hence came as no surprise that when LC and Nick were ultimately asked if they believe they're a perfect match, they said no upon explaining they still have an honest bond between them. "The simple answer is no," Nick said. "We definately talked about it, and we can't say we are a perfect match. I think it'd be ridiculous." LC then added she "100 percent" agrees before continuing, "I think it would be kind of insane for us to be like, 'Perfect match! He's the one!' [after such a short time]. I'm not going to say something I don't feel is genuine and I'm not going to say it just because we're here."
Coming to their current standing, from what we can tell through their active social media platforms, LC and Nick still seem to be on great terms and as close as ever. Neither the 29-year-old Georgia-based voiceover artist nor the 29-year-old Texan public figure has actually confirmed or denied their relationship status as of writing, but their online presence makes their bond evident, as seen above. In other words, even if the duo is not romantically involved anymore, they definitely remain good friends who'll unwaveringly continue to support one another in every endeavor; there's absolutely no bad blood between them.
Read More: Are Izzy and Bartise From Perfect Match Still Together?