The high stakes. The drama. The enticing tales of underdogs. If you think about it, competitive sports have all the important elements of good storytelling. That's probably the reason why even the medium of anime does not hold itself back from presenting inspiring chronicles of athletes who are willing to go against all odds. But somehow, the sport of basketball holds a special plate for many of us.
You probably remember playing basketball as a child and pretending to be your favorite player, shooting the game-winning basket before time runs out. Well, that's exactly the kind of magic and excitement some anime shows can instill. So here is a list of the best basketball anime that should certainly be on your watch list. You can watch most of these basketball anime on Funimation, Crunchyroll or Hulu.
8. I'll/CKBC (2002-2003)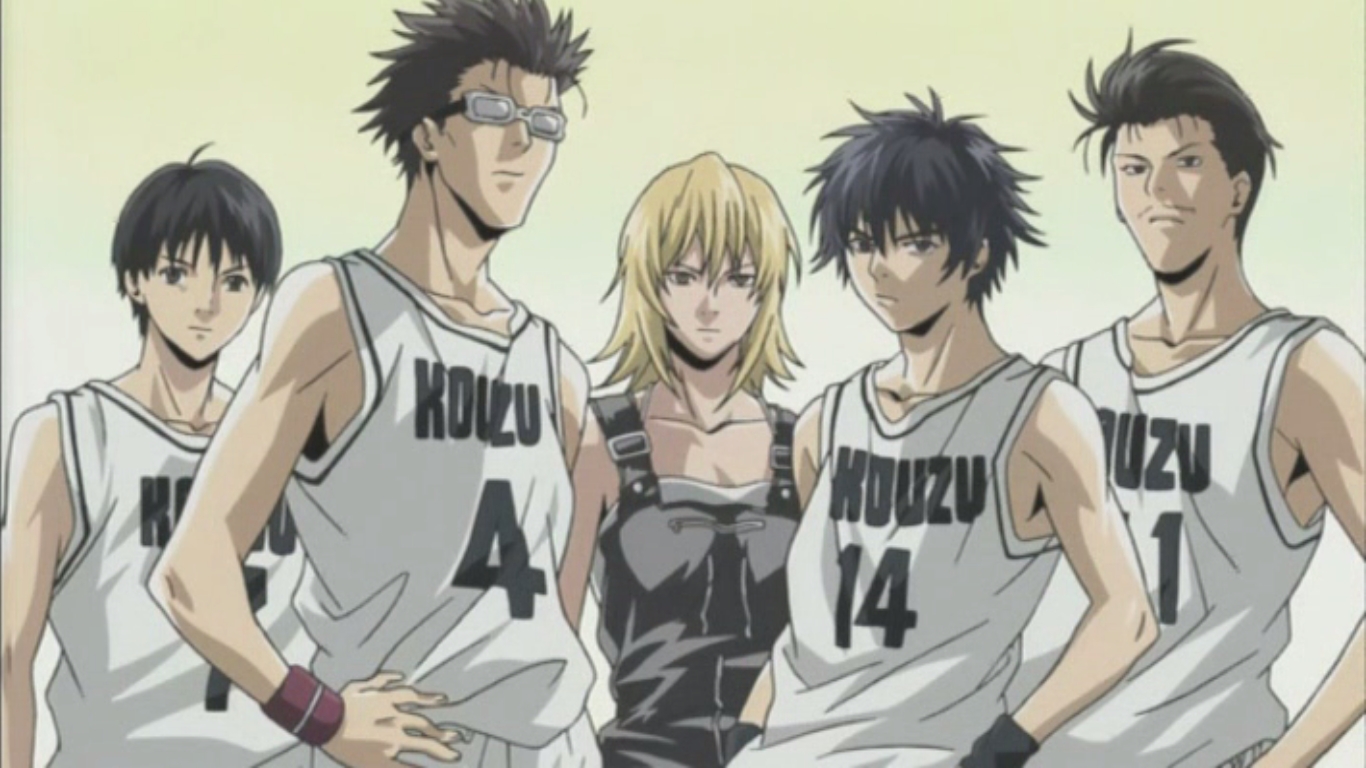 'I'll/CKBC' is a short 2-episode OVA which revolves around the lives of two exceptional high school basketball players, Tachibana and Hiiragi. Initially, the two players are rivals, but everything changes when they end up in the same school and become teammates. Their rivalry does not leave them for a very long time but they eventually realize that in order to win their "big game", they'll have to leave all of their indifferences behind.
Unlike most other anime shows on this list, 'I'll/CKBC' only uses the sport of basketball as a narrative device and instead of focusing too much on the action of the game, it sheds light on the spirit of the characters who play it. With flashbacks and deep insights on the personal lives of all of the main characters, it is far more introspective and mature compared to most other sports anime.
7. Buzzer Beater (2005)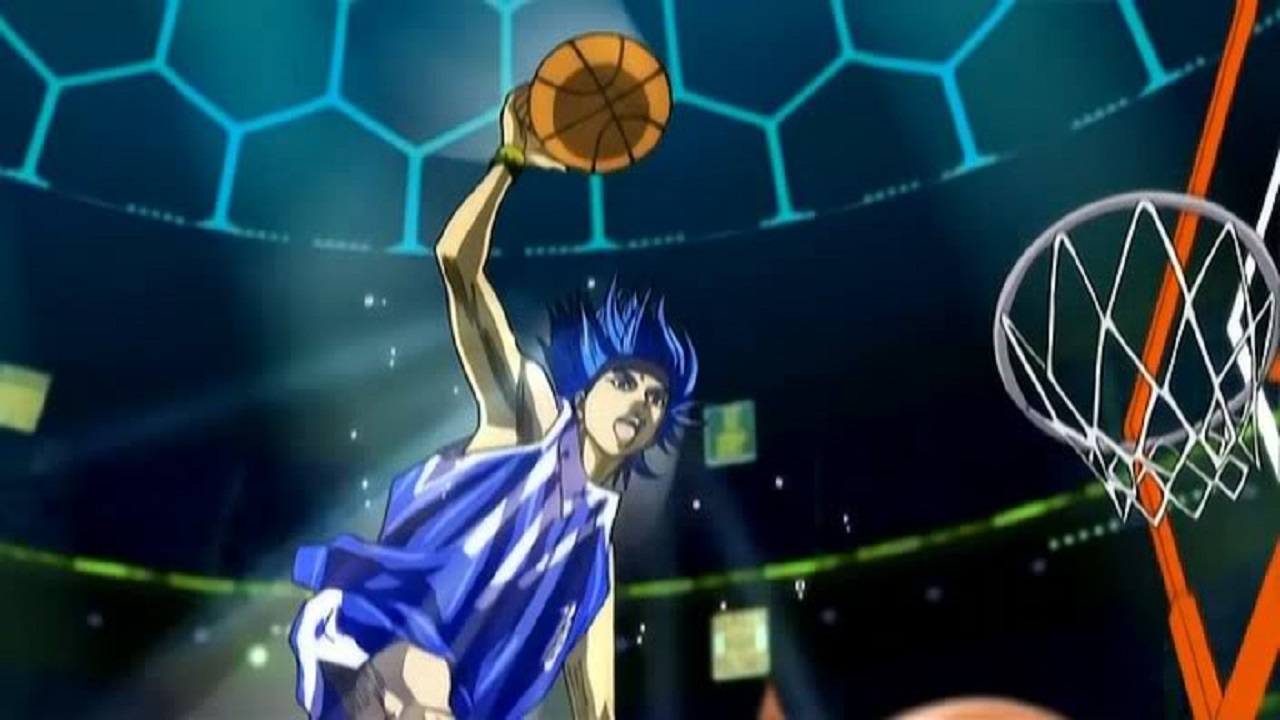 'Buzzer Beater' is set a couple of hundred years in the future where a young boy named Hideyoshi survives on the streets of New York by challenging other kids in basketball games. But soon, with a twist in his fate, he gets drafted to a pro-team and is expected to play against physically superior alien beings, who have dominated the game. The stakes are high and now, it's all on the first-ever all-human team to bring back the basketball title that truly belongs to them.
Undeniably, 'Buzzer Beater' has a very unique premise and it also reminds you of Hollywood's 'Space Jam.' Its animation style is a little rough on the edges but it keeps you engaged with its comedy and over-the-top basketball action.
6. Dear Boys (Hoop Days) (2003)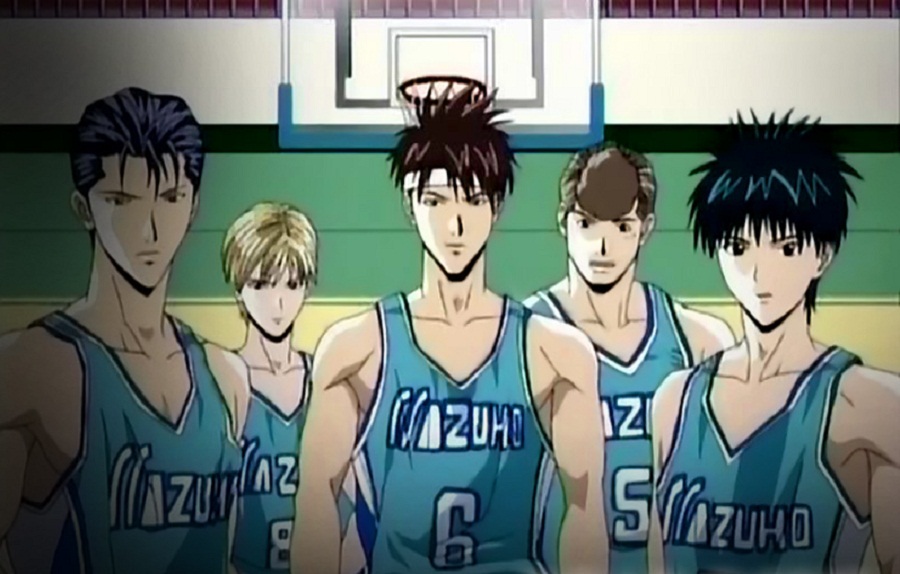 Aikawa Kazuhiko, who is the main character of 'Hoop Dreams', is a star player and captain of the renowned Tendoji High basketball team. But when he moves to a new town, it comes down to him to start a whole new basketball team from scratch. He takes up the challenge and with the goal of taking his team all the way to the National Championships, he embarks on a journey to create the ultimate team.
Compared to all the other anime shows on this list, 'Dear Boys' adopts a very serious tone and barely has any humor. Even when it comes to the game of basketball, it gets as real as an anime can be. If you're really passionate about the sport of basketball, there's no other show that's as thrilling and dramatic as this one.
5. Ro-Kyu-Bu! (2011)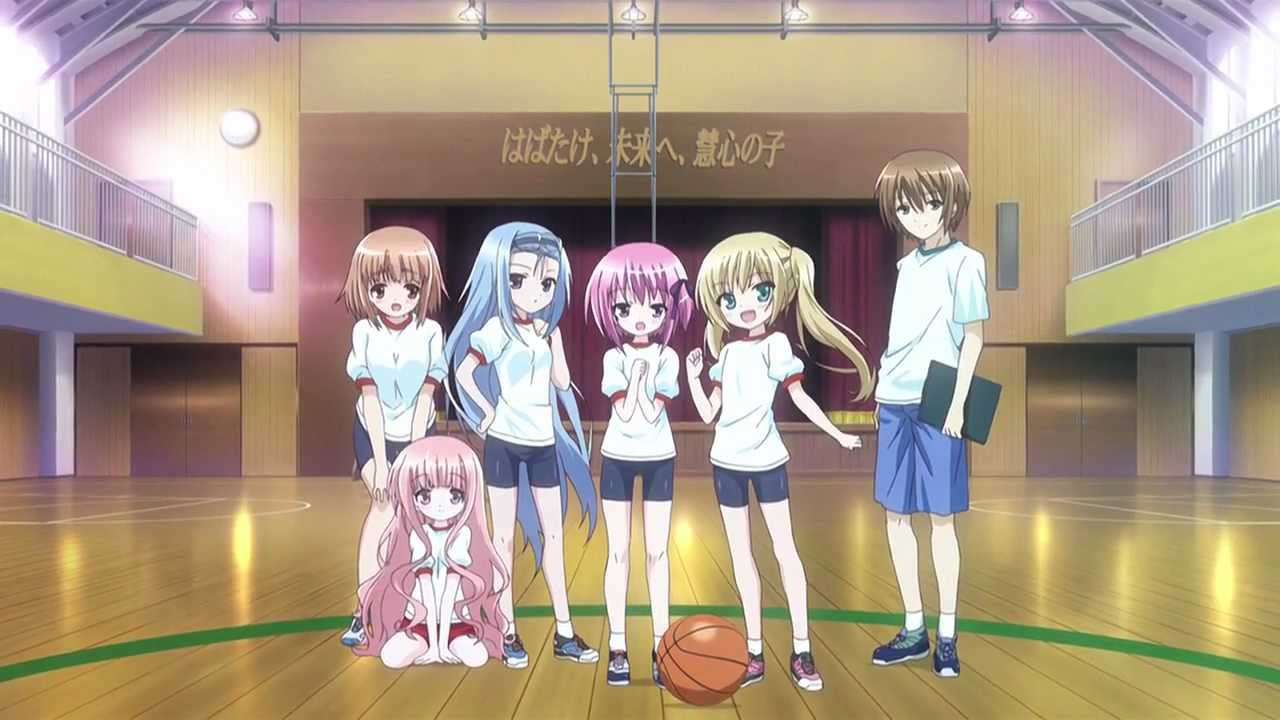 'Ro-Kyu-Bu!' is a unique blend of some basketball action with the "cute girls doing cute things" trope. It follows the story of a talented high school basketball player, Hasegawa Subaru, whose "hoop dreams" are shattered when his high school team is forced to shut down. But instead of giving up, he uses all of his basketball knowledge to coach a team of young girls.
From a technical standpoint, 'Ro-Kyu-Bu!' is not all that appealing and can be a bit of a turn off for those who are looking for some serious basketball action. However, for those who enjoy sports anime shows that have an entertaining kawaii feel to them, there's no other anime like 'Ro-Kyu-Bu!'.
4. Basquash! (2009)
We've already seen some epic mecha-boxing in shows like 'Megalo Box' and 'Levius' but the whole notion of mecha-basketball still remains unexplored in the world of anime. 'Basquash' is one of its kind and as ridiculous as it may sound, the anime perfectly manages to portray a never-seen-before futuristic version of basketball. And for obvious reasons, since it involves giant mecha robots playing basketball, it makes the sport look a lot more flashy and exciting than it is in real life. So regardless of whether you're into sports anime or not, 'Basquash' is worth a shot.
3. Ahiru no Sora (2019-)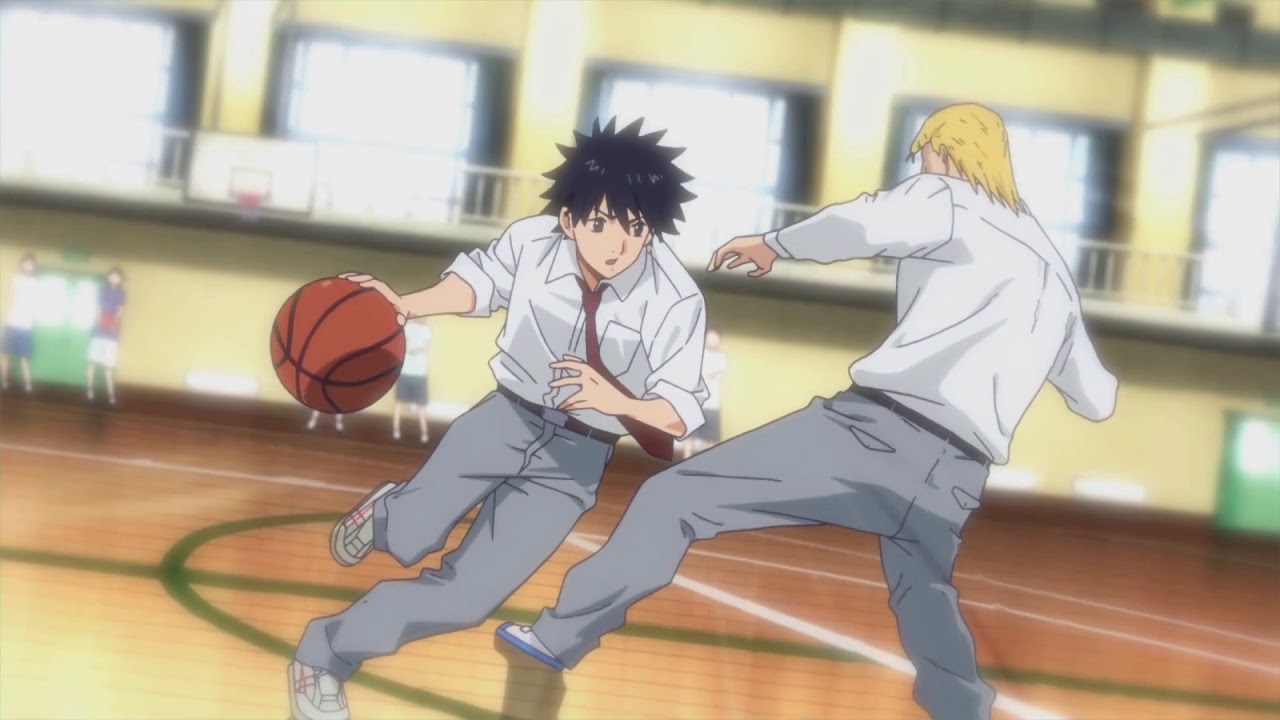 With a pint-sized protagonist and a very inspiring storyline, 'Ahiru no Sora' is easily one of the best basketball anime shows out there. Although its premise is pretty generic and revolves around the journey of an underdog high school basketball team, what makes it really intriguing is its vibrant cast of characters. For the uninitiated, the anime also makes an attempt to explain the rules of basketball time and again. It meticulously explores all of its characters using flashbacks and most of all, it keeps the "shounen spirit" high.
2. Kuroko no Basket (2012-)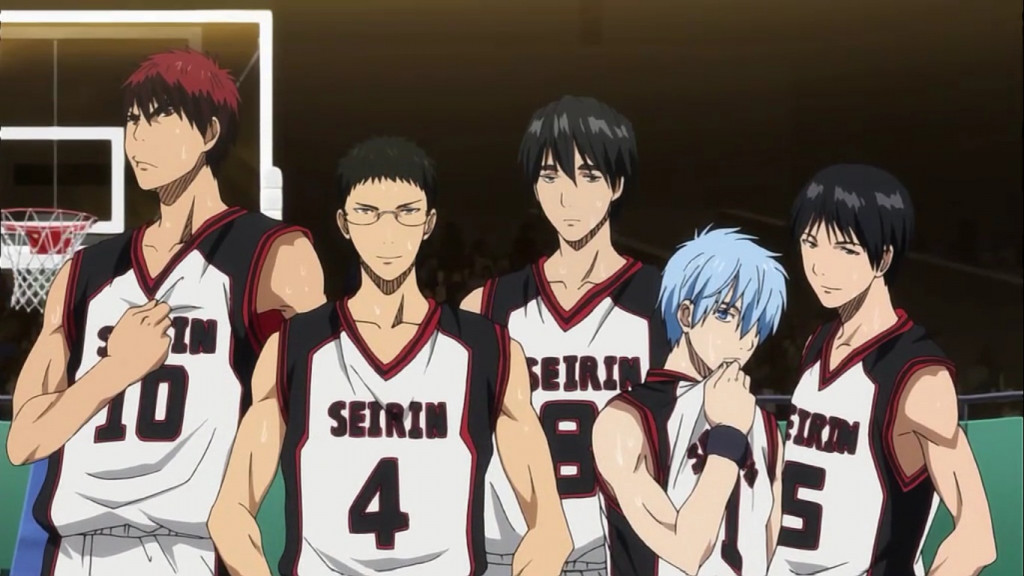 When it comes to being realistic, 'Kuroko no Basket' does not really fit the bill as it has more of a "supernatural" appeal to it. But that itself makes it a lot more intriguing than all the other generic sports anime out there. Production I.G, which is also known for its work in 'Attack on Titan' and 'Psycho-Pass', has clearly set a whole new standard for other sports anime with the incredible animation quality and character detailing of 'Kuroko no Basket.' Although for me, personally, it is still not as perfect as 'Slam Dunk', but it very well comes close to it and easily proves to be one of the best modern sports anime shows.
1. Slam Dunk (1993-1996)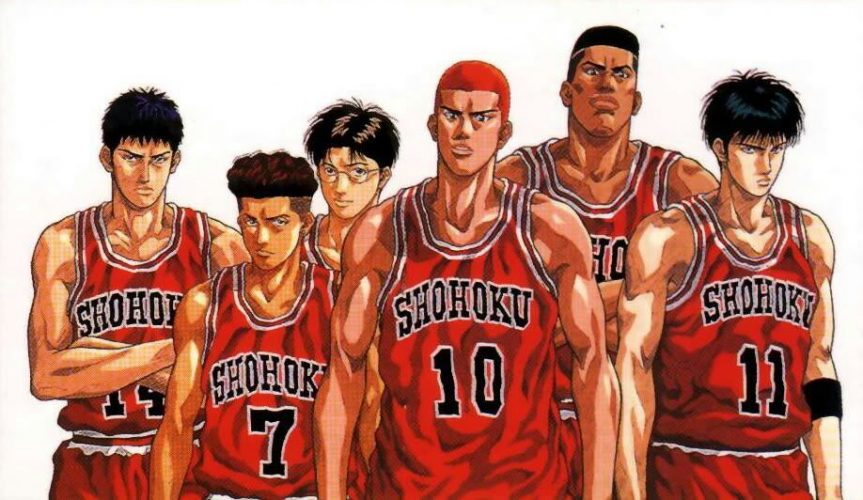 'Slam Dunk' goes back to the good old days when anime streaming was not a thing and every evening I would wait for its new episode. In fact, when 'Slam Dunk' first premiered, the whole sports anime genre was completely unexplored and it still managed to get extremely popular in Japan. The impact of 'Slam Dunk' was huge and it inspired a whole generation to shoot some hoops. Its comedy is timeless, its drama is hard-hitting and most of all, its basketball action is awe-inspiring. What more can you ask for?
Read More: Best Anime of 2019