Anime takes you into a whole new realm of entertainment where absolutely anything is possible. Laden with complex stories of fabled lands, blended with some intense action and woven together with chronicles of unforgettable adventures, anime has a unique charm of its own. There was a time when anime shows were confined to mere channels or just time slots on television. Luckily for us, we live in an era where anime shows have now become a major category of entertainment even on streaming giants like Netflix and Hulu.
However, despite its immense popularity in the recent years, anime has matured into a "double-edged sword." There are shows that very well go above and beyond what we can imagine, but contrarily, the world anime is also full of shows that are an utter waste of anyone's time.
As a regular anime viewer, coming across an objectively horrible anime is almost inevitable, but educating yourself on what's truly watchable can never really hurt, right? So, on that premise, we have made a list of best anime shows of 2019 that you should not be missing out on (please keep in mind that we have only considered anime that made its debut in 2019).
10. Rilakkuma and Kaoru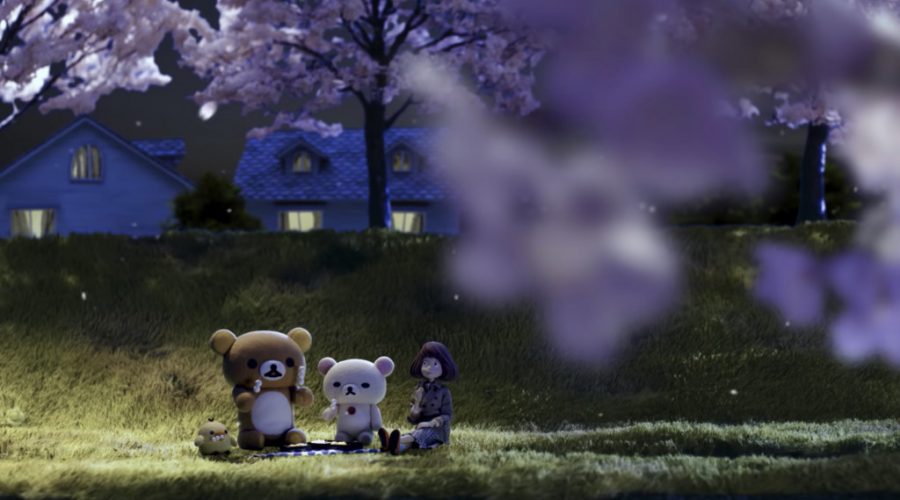 For the uninitiated, anime is only targeted towards a younger audience, but only the ones who are familiar with shows like 'Aggretsuko' will know that this stereotype is completely flawed. Back in 2003, San-x company had released its very own line of merchandise, known as "Rilakkuma and his friends," which became quite popular because of cutesy appeal. Pretty much like Sanrio, which created 'Aggretsuko' out of its incredibly popular "Hello Kitty" franchise, even San-X decided to tread a similar path by creating a show that not appeals to the kids of the present generation, but also to the ones who initially used their products.
While its endearing themes and characters are enough to lure a younger audience, 'Rilakkumma and Koaru' picks up on a lot of underlying adult conflicts that will be relatable for most grown-ups. It follows the adventures—or I'd rather say misadventures—of a young working woman named Koaru, who seeks to find her place in the world as she struggles with the muddles of growing up. But at the end of the day, she always comes home to two bears, Rilakkuma, Korilakkuma, and a bird named Kiiroitori, who give her a whole new perspective towards life.
9. Babylon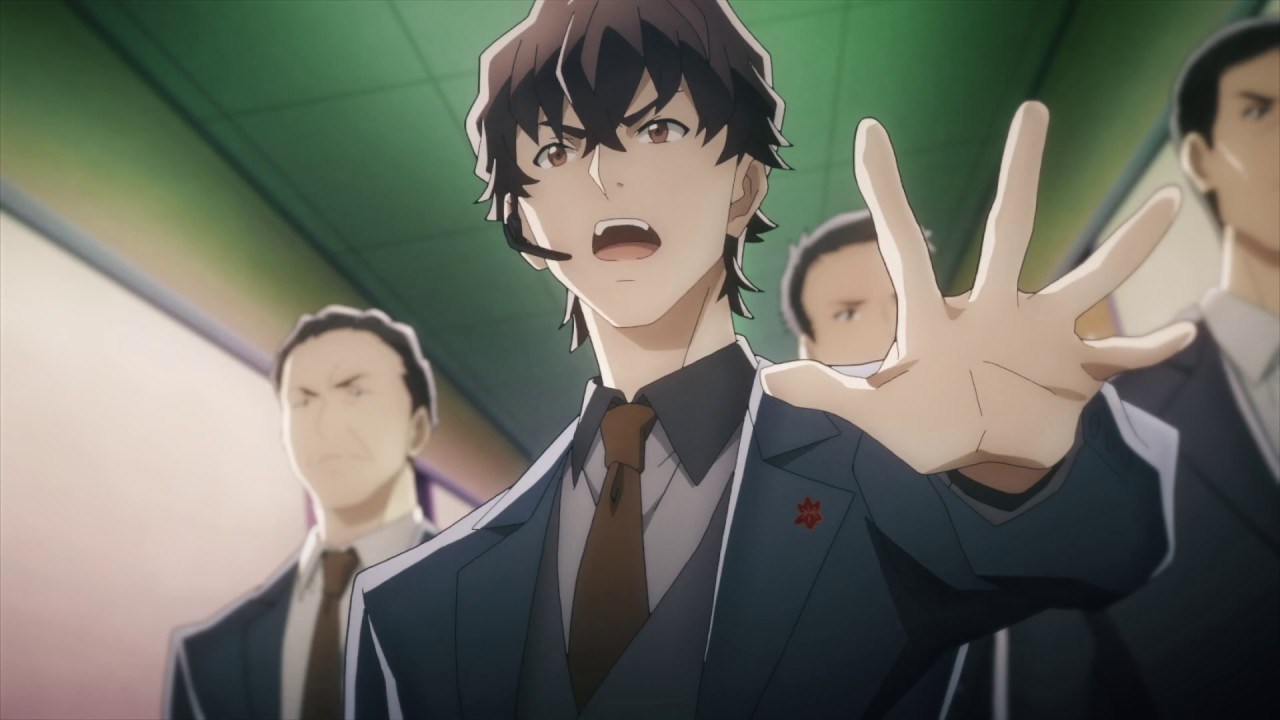 The key theme of several psychological anime shows like 'Death Note' and 'Psycho Pass' is the dichotomy between good and evil. While 'Babylon' recycles this trait, what makes it one of the best anime shows of the year is the intricacy of its plot, which unfolds itself in several layers. At times, it can be a little daunting to keep up with all the simultaneous plot points that this anime throws at you, but what keeps you hooked on to it is how it completely absorbs you into each of its mysteries and makes you a part of the whole investigation process that is being carried out by its characters.
Created by Studio Revoroot, 'Babylon' follows the story of a prosecutor named Seizaki Zen, who works at the Tokyo District Public Prosecutors' Office. After being assigned a case that involves false advertising, Zen, along with his assistant, Atsuhiko Fumio, set out to investigate a pharmaceutical company. However, as they dig deeper into this investigation, they find themselves in the middle of a huge conspiracy which ties to a lot of people who are linked to the ongoing mayoral election. Despite being from a lesser-known Studio, 'Babylon' very well engrosses with you its mature themes and above-average animation quality. But be warned, it's a typical Seinen and is certainly not for the weak-hearted.
8. Fruits Basket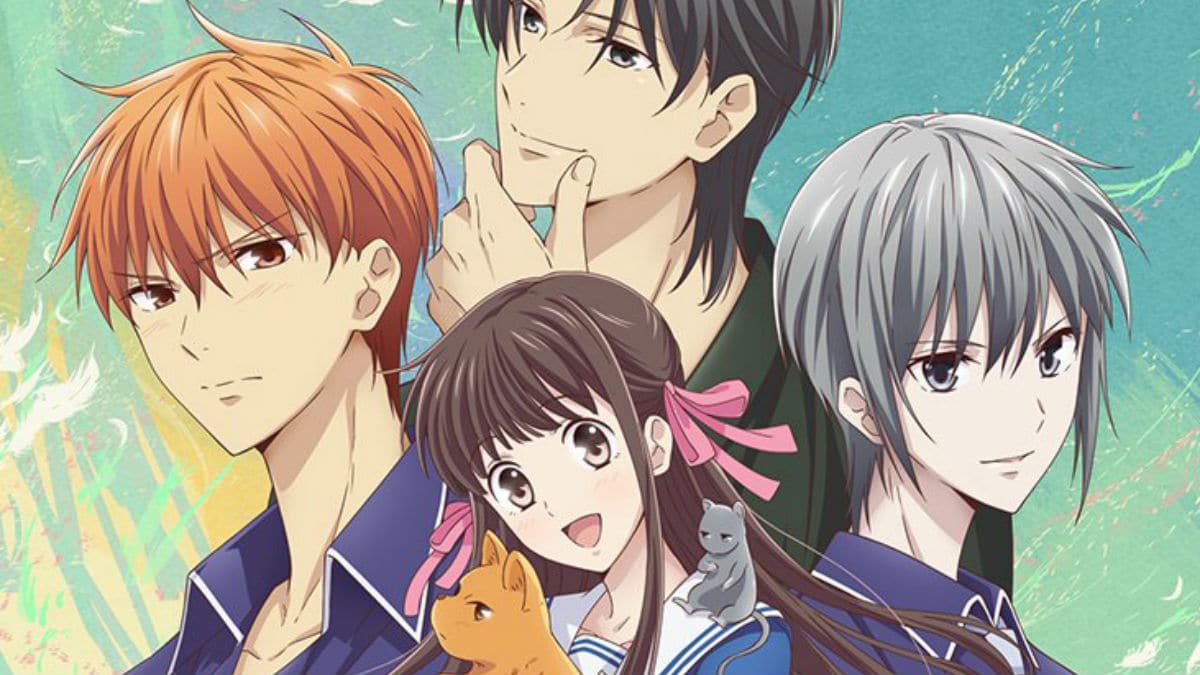 'Fruits Basket', since its very inception back in 2001, has always been known as one of the best Shoujo anime series in the West. Unfortunately, despite its popularity, it didn't last too long and came to an abrupt conclusion after 26 episodes. Since then, fans have been anticipating a new version of it. And then it finally happened.
2019 has been a great year for all kinds of anime originals and sequels, but who would've thought that we'd also get to see a whole new renewed version of this Shoujo classic. To everyone's delight, this renewed version is also loyal to its source and adapts all 23 volumes of it. It is indeed the perfect reminder of why certain franchises need to be revived and an ideal example of how remakes need to be treated.
16-year-old Tohru Honda is forced to move out of her home and live in a tent all by herself. To her dismay, though, she ends up pitching her new home on the lands of the mysterious Souma clan. Initially, the Souma clan, after discovering her little secret, offer her a place to say, and despite being a little reluctant about it at first, she accepts their proposal. But later she discovers that even the Soumas have a secret of their own—when hugged by anyone from the opposite sex, they transform into Chinese Zodiac animals.
7. Dr. Stone
Though it claims to be a sci-fi anime, there isn't anything too logical or deep about 'Dr. Stone.' It is, in fact, a typical shounen with almost every trope that you would expect out of it. So if you're looking for a mind-bending anime that has been thoughtfully put together, 'Dr. Stone' does not offer much. However, if you're willing to take all of its science with a pinch of salt and appreciated it for how wholesome and enjoyable it is, 'Dr. Stone' easily has the potential to be your favorite anime for the season. Its premise, to put it simply, is about a mad scientist who embarks on a journey to restart an entire civilization after all of it destroyed with a supernatural apocalyptic event.
6. Dororo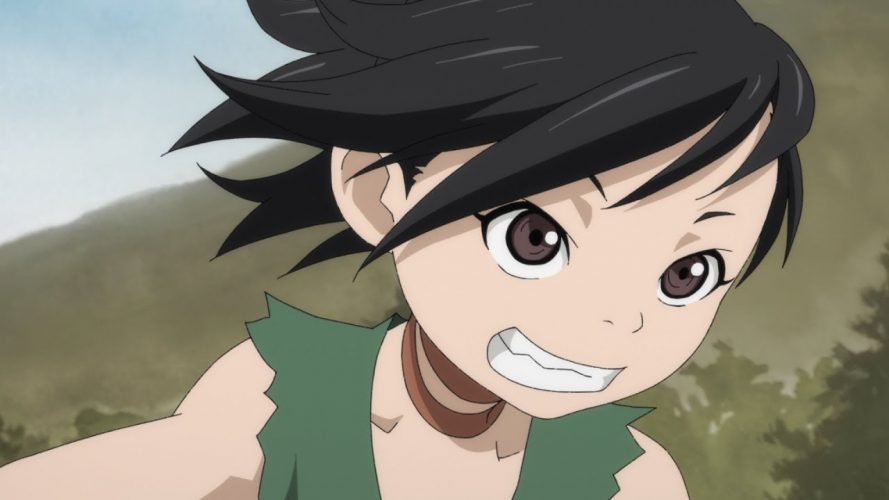 'Dororo' is a classic from the history books of anime as its original premiered way back in 1969. Osamu Tezuka, also known as "the father of manga", is the brainchild behind this anime and is also known for his work in other legendary shows like 'Astro Boy' and 'Black Jack.' While it follows a very basic narrative where each episode features a new "monster" that the protagonist has to face, what makes it so intriguing is its bleak tone and subtle character development. Anyone who wants to experience a tinge of Osamu Tezuka's artistic fortè, and plunge into his dark fantastical world, must give this one a shot.
A samurai ravenous for power mercilessly sells his newborn son's organs to forty-eight distinct demons, and in return, he asks for the complete domination of his nation. The dejected infant still manages to survive with the help of a noble medicine man, who ends up replacing all of his missing organs with primitive prosthetics. Enraged by his father's brutal acts, he sets on a quest to seek revenge. But before finally confronting his father, he first hunts down all the demons who possess what belongs to him.
5. Given (Tie)
Shounen-ai anime shows, barring a few exceptions, often pander into over-the-top eroticism, which only appeals to a niche viewership. But every once in a while, a show like 'Yuri on Ice!!' or 'Given' comes along and completely defies the preconceptions that are held against this genre. With a touch of some unforgettable music and a fairly simple yet moving storyline, 'Given' is a down-to-earth anime that can be enjoyed by anyone who is willing to keep an open mind and has a thing for love stories that go beyond the conventional desire.
'Given' follows the lives of the members a high school band who not only struggle to make a name for themselves but also experience love for the first time, as teenagers. From their disturbing pasts to their passion for music, from their deepest insecurities to their complicated friendships, the anime intricately explores all of its main characters and gives you the most realistic portrayal of relationships.
5. Carole and Tuesday (Tie)
Produced by Bones Studio, 'Carole & Tuesday' marks the return of Shinichiro Watanabe as a director. After the global success of 'Cowboy Bebop' back in the 90s, Watanabe also created a few other memorable anime shows like 'Samurai Champloo' and 'Space Dandy'. There has always been something about his work that lures an international audience, and though 'Carole & Tuesday' did not reach the same level of success as 'Cowboy Bebop', it very well captures his brilliance.
Set in a distant future, where mankind has started moving to Mars, 'Carole & Tuesday' centers two titular characters, who are worlds apart from one another. However, after a fateful encounter, their love for music unites them and they end up forming a band of their own to chase their dreams together. But in a world full of perfect A.I singers, will the originality in their voices find a place of its own?
4. Kaguya Sama Love is War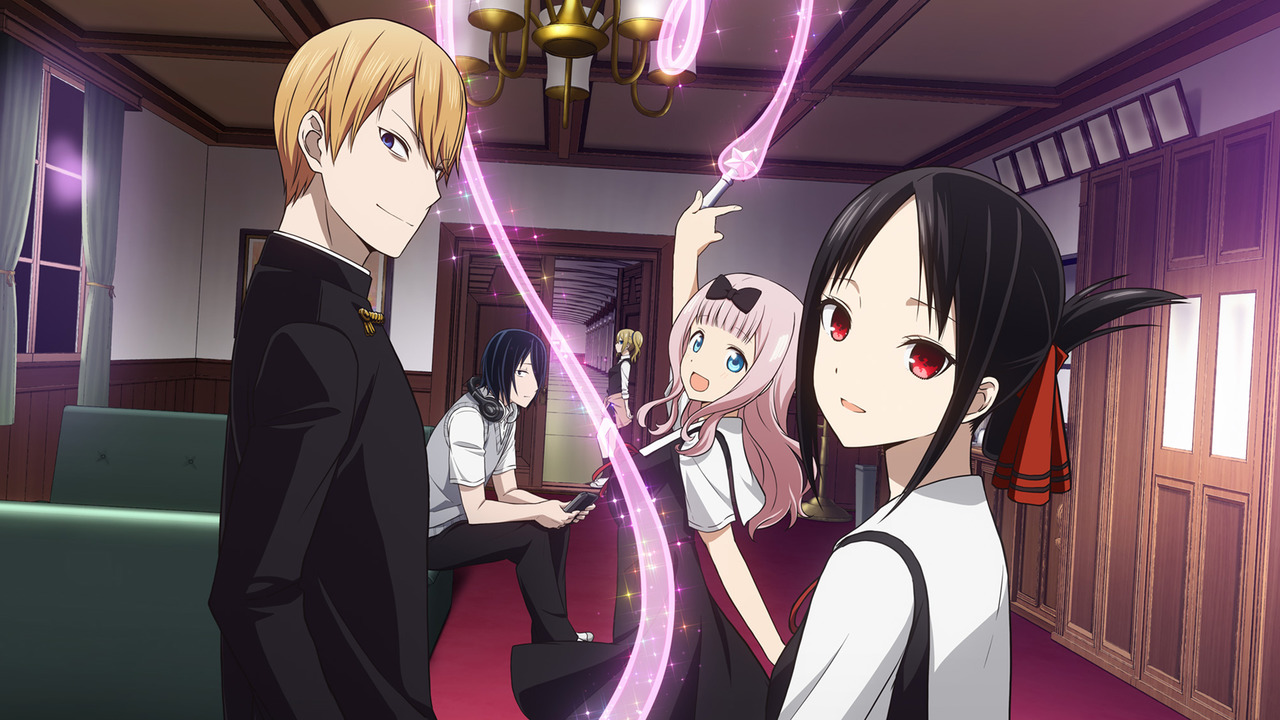 As the named suggests, 'Kaguya Sama' is all about a war that ensues between two Tsundere characters. More often than not, anime shows like 'Torodara' feature a female Tsundere character, who always walks around with a cold hostile demeanor and then later ends up warming up to the male protagonist.
'Kaguya Sama' takes a slightly different approach towards the Tsundere archetype and features two such characters who are secretly in love with one another. But since they're so determined to maintain their antagonistic outside bearing, instead of trying to confess their feelings to each other, they initiate a war where the one who confesses first, ends up losing. A-1 Pictures might be a bit infamous for how it often butchers manga adaptations, but 'Kaguya Sama' is, by far, one of their best creations.
3. Vinland Saga

It cannot be denied that the golden age of anime is slowly dwindling as mature anime shows are being replaced by seasonal Isekai anime. But 'Vinland Saga' is like a blast from the past which reminds you of some good old classics like 'Berserk'.
It revolves around Thorfinn, who is the son of the Vikings' greatest warriors known as Thors. Everything seems to be going just fine, until one day, Thorfinn's father gets betrayed and murdered by a mercenary leader named Askeladd. To avenge the death of his father, instead of blindly going out of his way to kill Askeladd, Thorfinn joins his mercenary group and trains to challenge him. While he tries to seek vengeance from him, he also becomes a part of his grand plan that involves the coronation of the next King of England.
Wit Studio is on an insatiable spree where it's producing some top-tier anime shows. It all started off with 'Attack on Titan', and now, with 'Vinland Saga', which is often compared with the likes of 'Vagabond' and 'Berserk', the Studio has given us yet another anime that will leave its mark for ages.
2. Kimetsu no Yaiba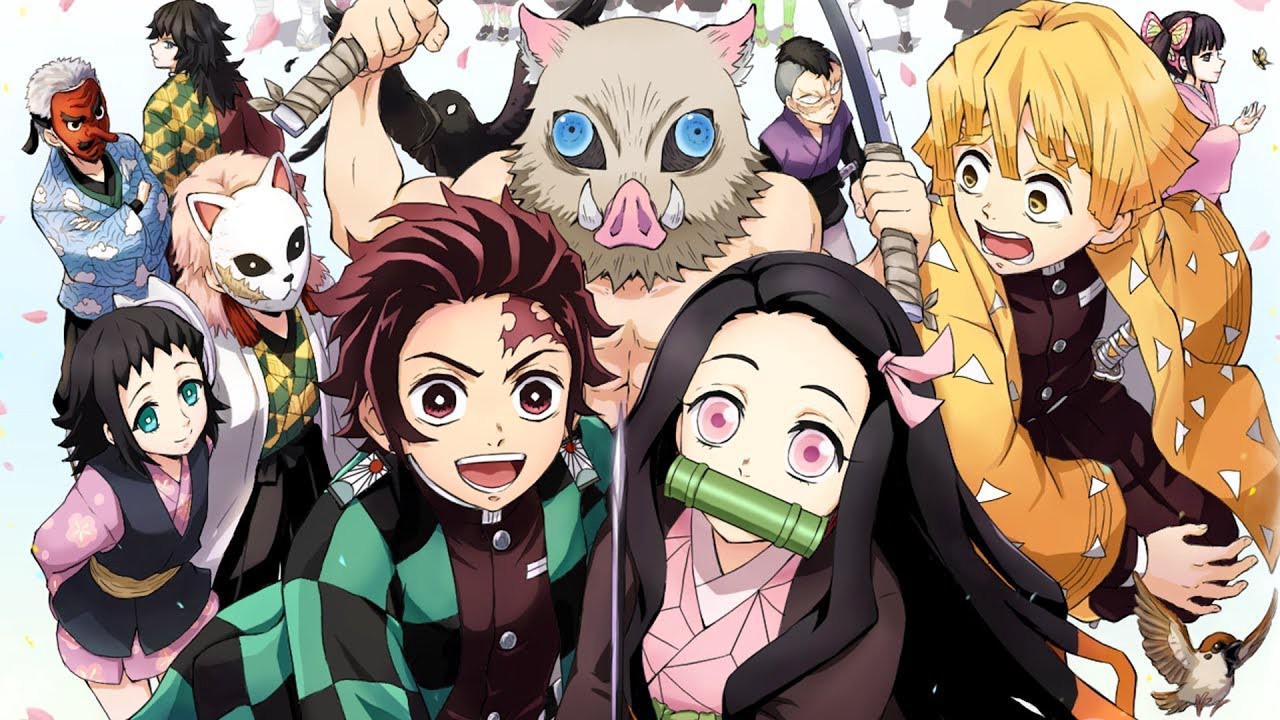 'Kimetsu no Yaiba' follows quite an unoriginal storyline where a young boy named Tanjirou Kamado helms on the responsibility of taking care of his family, after his father's death. Life seems to be going just fine for him and his family, until one day, everything comes crashing down. Tanjirou decides to visit a nearby village just to make some money by selling charcoal. But when he comes back home, he discovers that his entire family has been brutally murdered by demons and the only survivor—his sister—has been turned into a demon. Enraged by this, he embarks on a vengeful journey to destroy all the demons who killed his family.
As simple as its premise may seem, 'Kimetsu no Yaiba' is the perfect example of how an anime does not have to necessarily have an extremely complex plot or deep characters. Even with a generic shounen formula, it outshines almost all anime out there with its outstanding production value. Simplicity, at times, can indeed the ultimate sophistication.
Read More: Best Adult Anime on Netflix
1. The Promised Neverland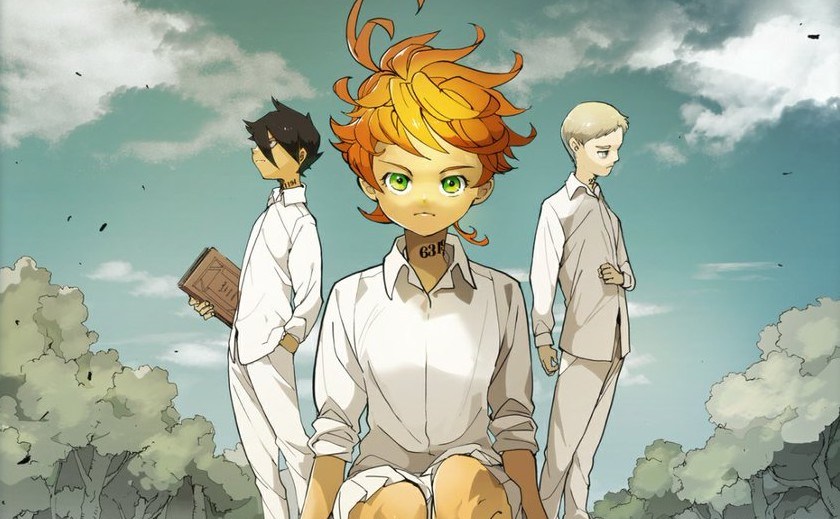 'The Promised Neverland' premiered in the first month of 2019, but somehow, it managed to hold on to its stance as the best anime show of the year. Quite a lot of shounen have made it to this list, but 'The Promised Neverland' brings its own novel twist to the shounen template and stands out from all the others. From its ominous sound design to its tense pacing to its redolent direction, almost every aspect of it creates an endearing experience for viewers.
It is set in an almost dreamy world where young orphans live in a protected facility with a loving mother figure. They may not have a family, but they're surrounded by friends who love them and life just seems to be perfect. But this place is indeed "A Promised Neverland" as it holds some extremely dark secrets that have always been lurking in the shadows. When Emma and her best friends, Ray and Norman, discover the truth about their orphanage, they devise an escape plan to get away from the sinister ulterior motives of their so-call mother figure.
Read More: Best Adult Anime on Crunchyroll