'Carole & Tuesday' has quite an interesting storyline wherein humans have colonized Mars and in this new world, two titular characters try to make a name for themselves in the music industry. While the plot itself is not bad at all, it's the music and the visuals of this show that will impress you the most. Unlike other similar music anime, what really stands out about this one's story is how it manages to incorporate elements of sci-fi and subtly blends it with its existing main themes. The show depicts how the future of music will be heavily dependent on A.I., which actually seems to be not too far ahead in the future.
Apart from the two main characters, Carole and Tuesday, there are certain other side characters as well who get a fair amount of screen time. Coming from Studio Bones, known for producing anime like 'Fullmetal Alchemist: Brotherhood' and 'My Hero Academia', the visuals are just beyond amazing. Even the songs, including the opening and closing themes, are all in English, which give them a more international appeal. Even the instrumental soundtracks are extremely pleasing to the ears and when these are coupled with some incredible stage setups, as a viewer, you just can't wait for the duo's next major performance.
Just when music anime shows were starting to lose their appeal in the world of anime, 'Carole & Tuesday' established itself as a major game-changer. So with all that said now, here's the list of best anime similar to 'Carole & Tuesday' that are our recommendations. You can watch several of these anime like 'Carole & Tuesday' on Netflix, Crunchyroll or Hulu.
10. Lost Song (2018)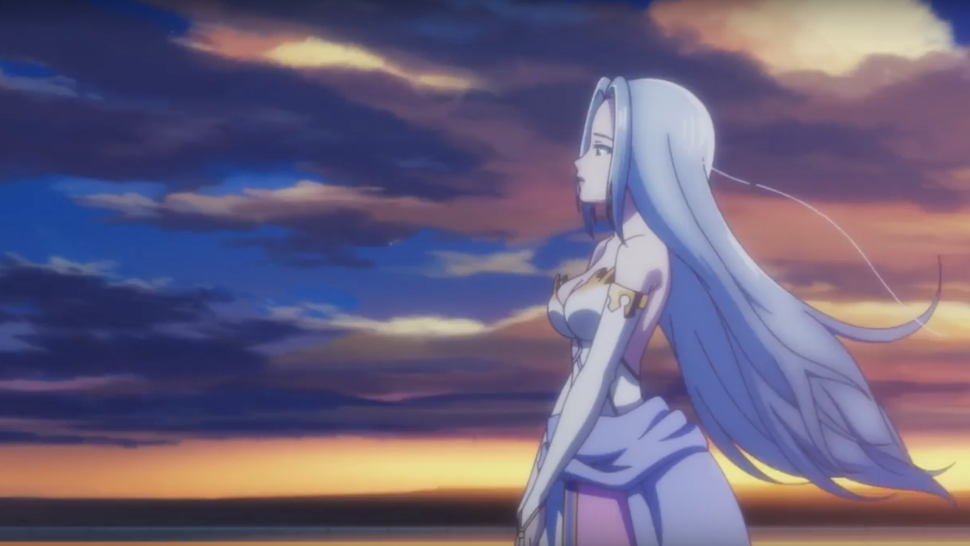 Just like 'Carole and Tuesday', 'Lost Song' is a recent music anime that tells the story of a young girl named Rin. One day, in the middle of a war, when her family is killed and her house is burned down, she finally understands why her singing was abandoned. All this time, her grandfather had kept her hidden from the world because he knew that her singing has magical powers. But if this falls in the wrong hands, it can prove to be a fatal weapon.
While 'Carole & Tuesday' combines music with futuristic sci-fi themes, 'Lost Song' does the same with its magical/supernatural theme. The main protagonist here is not an aspiring singer but only aims to live in a world that is more peaceful. The anime also involves another songstress named Finis, who just like Rin has a very tragic story of her own. Apart from having some great soundtracks, 'Lost Song' has an engaging fantasy-based story that will be enjoyable for all kinds of anime fans.
9. Kids on the Slope (2012)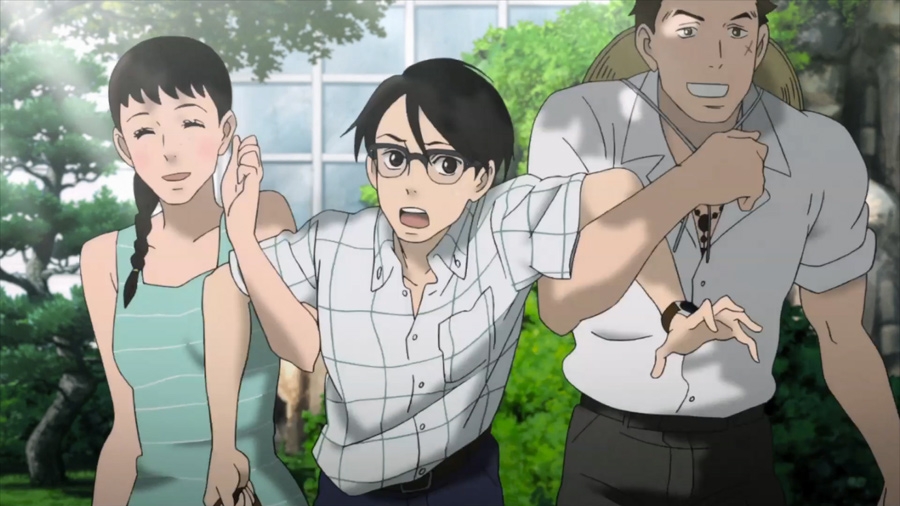 'Kids on the Slope' tells the story of a young boy named Kaoru Nishimi who has been moving from one place to another since his childhood. Because of this, his social life has always suffered and now that he has no close friends at all, he has completely given up on the idea of fitting in. But as soon as he arrives in Kyushu for his first day at high-school, he meets a delinquent drummer named Sentarou Kawabuchi who introduces him to the world of Jazz music. Soon, even Kaoru starts getting obsessed with the music genre and breaks out of his shell. He even becomes a part of an after school jazz community where he plays the piano. As he slowly discovers the immense joy of playing Jazz music on his keyboard, he also learns the true value of friendship.
8. Piano no Mori (2018)
"The haunted piano in the woods" is an urban legend that has been around for ages now but no one really knows that the poor child of a prostitute plays it all day. Transfer student Syuhei, who has been literally spoon-fed piano lessons all his life, discovers Kai's incredible talent of playing the broken piano in the woods one day. And though the two boys come from very different backgrounds, their love for music unites them. Determined to help him, Syuhei helps Kai reach his full prodigal potential so that he can be the great musician that he truly deserves to be.
While the whole setup of 'Piano no Mori' is rather simple compared to that of 'Carole & Tuesday', the two are quite similar when it comes to their primary protagonists. Both the anime shows tell a story where two individuals from extremely different backgrounds come together because of their love for music; hence proving that music does not discriminate people based on any aspect. If you had a good time watching 'Carole & Tuesday', this one should definitely be the next anime on your watch list.
7. IDOLiSH7 (2018)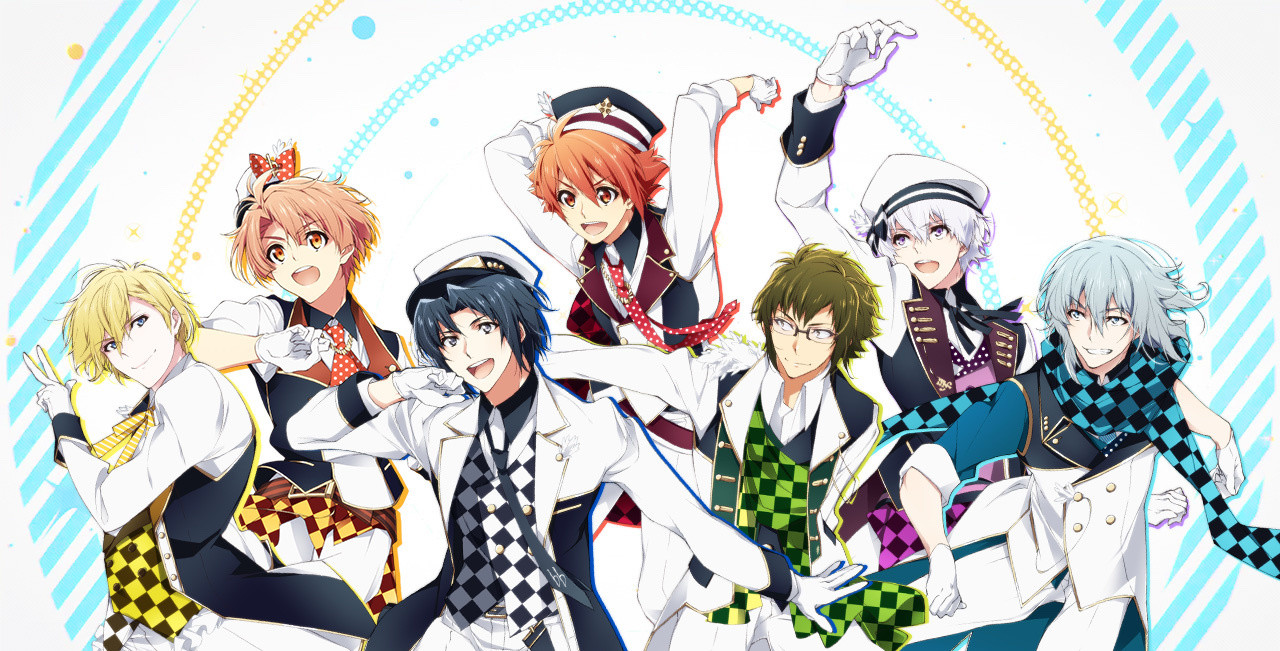 'IDOLiSH7' appeals more to the Shoujo demographic because it involves cute anime boys. It's more of a reverse harem which revolves around the life of an agency owner's daughter named Tsumugi Takanashi. On her first day of work as an idol manager, she meets seven candidates that the agency has already scouted and has been assigned the tough task of choosing three of the best out of them. But one look at the boys makes her heart melt and she decides to keep all of them.
As typical as 'IDOLiSH7' may seem, it shines with its diverse set of characters. Its realistic story is complimented with some really good pop music, which is what makes the show one of the best in the genre. A highly recommended show for anyone who is looking for a minimalistic music anime.
6. K-On! (2009)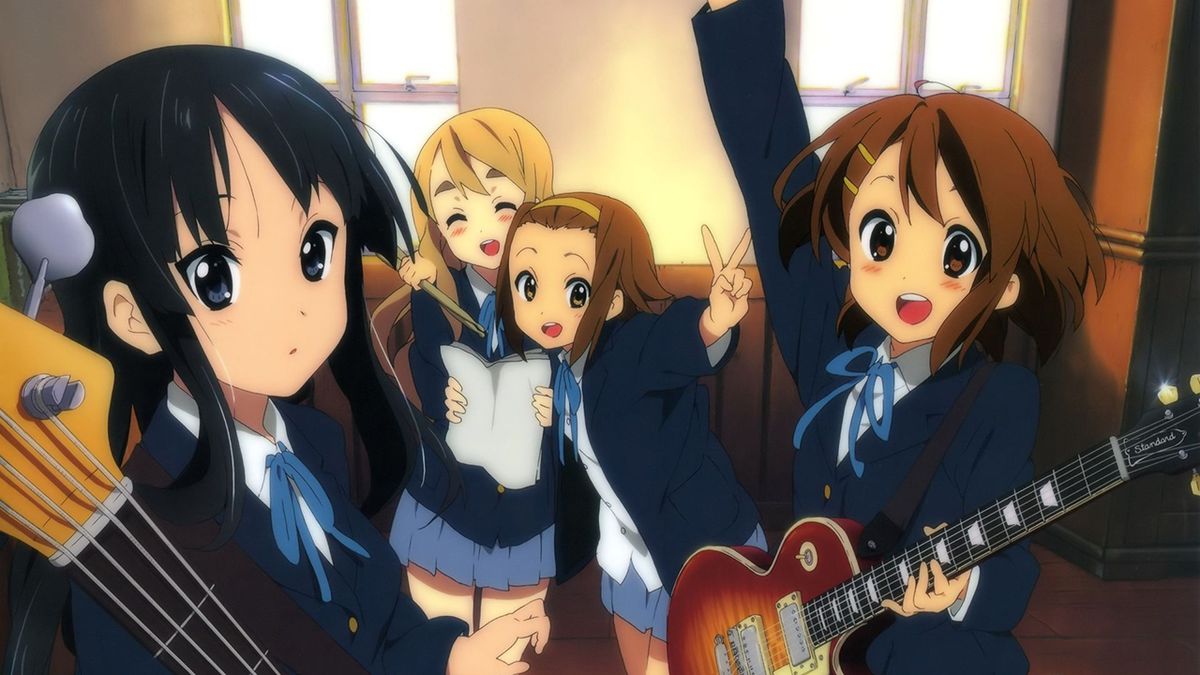 'K-On!' is one of the most well-known anime shows in this genre. Though it follows a very typical storyline that revolves around the struggles of a high school band, the distinctive moe designs of its characters give it an edge over all other similar shows. The story centers around a young laid back girl named Hirasawa Yui, who dreams of being a part of her school band. Though she cannot play any musical instrument, she decides to audition and even gets selected purely because of her determination. After fulfilling her dream of joining the band, she tries her best to balance out her school life with music to make sure that her band reaches the top.
5. Beck: Mongolian Chop Squad (2004-2005)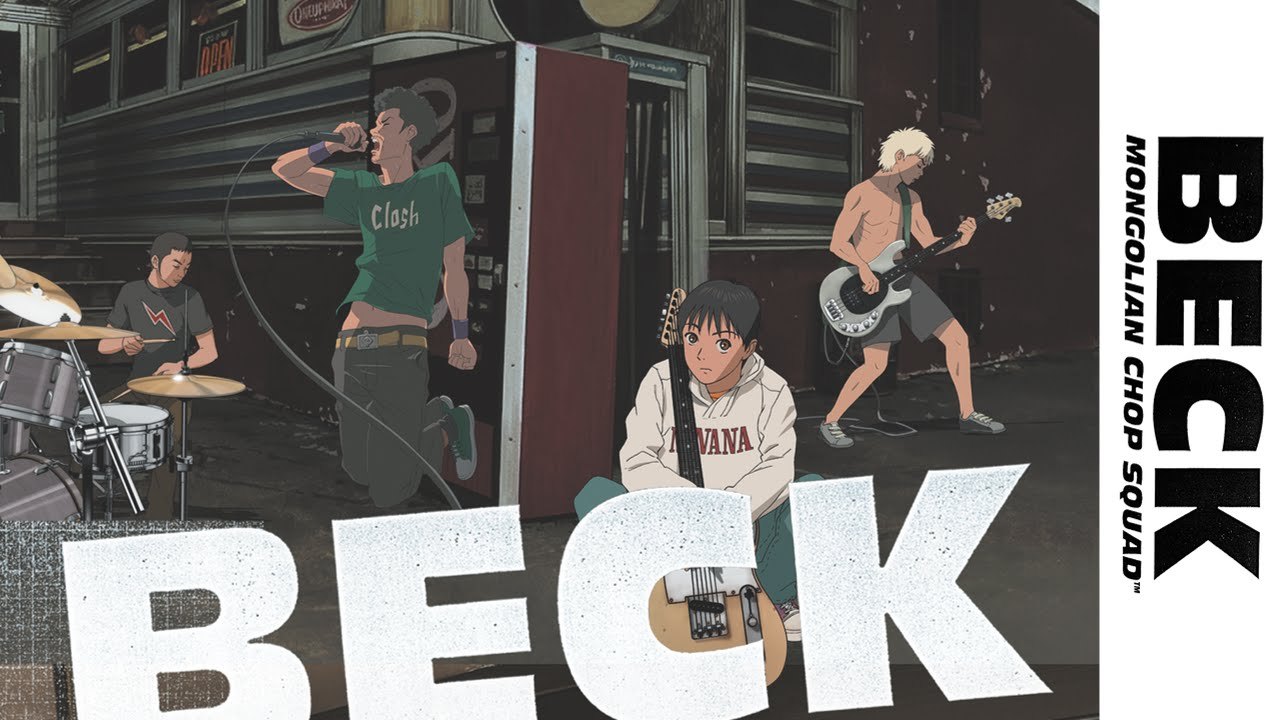 'Beck' is one music anime that has been popular for quite some time now. Apart from the anime series, it has a manga and also a live-action movie. It tells the story of a young boy named Yukio Tanaka who is trying to make something of his life. While he searches for his true calling, one day, he runs into a dog named Beck. One thing leads to another and he ends up meeting the lead guitarist of a rock band called BECK. What's really special about this show is that it is quite relatable for all the teenagers out there. Apart from having some great music, this anime also has some slice-of-life themes that will inspire you to pick up your guitar and start jamming.
Read More: Anime Like Kaze no Stigma
4. Nodame Cantabile (2007)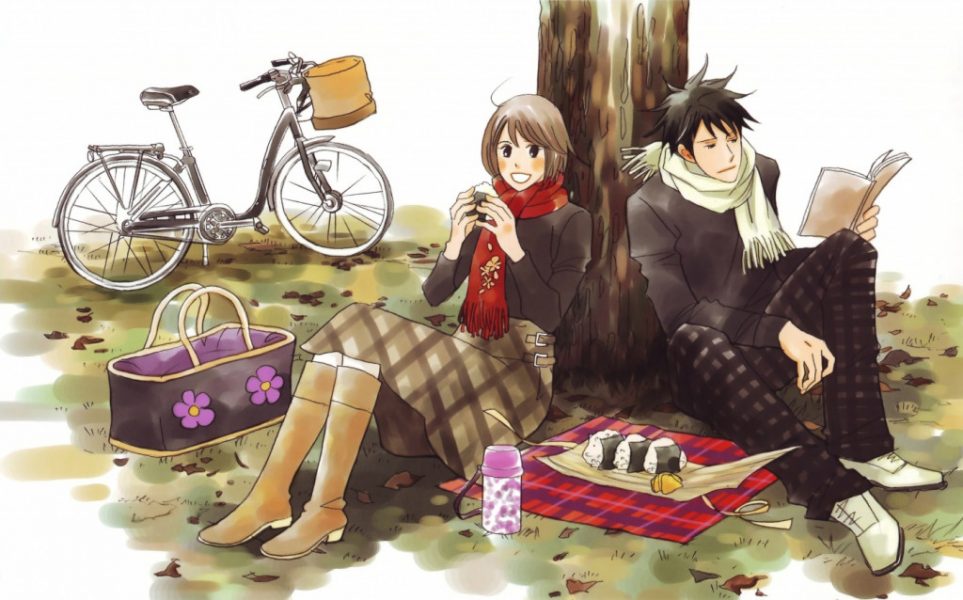 Shinichi Chiaki, the protagonist, is a musical genius who dreams of playing at the Grand European Orchestra someday. But his fear of flying holds him back from traveling overseas. He maintains a very cold demeanor towards the world outside and commits himself to practicing his music all the time. When a girl named Nodame moves into his neighborhood, he shows no interest in talking to her until he discovers that she is a very talented pianist. With some stunning pieces of classical music and breathtaking visuals, 'Nodame Cantabile' depicts the musical journey of two characters who not only help each other with their dreams as individuals but also grow together as a couple to understand the true meaning of love.
Read More: Anime Like Fushigi Yugi
3. Uta no Prince Sama (2011)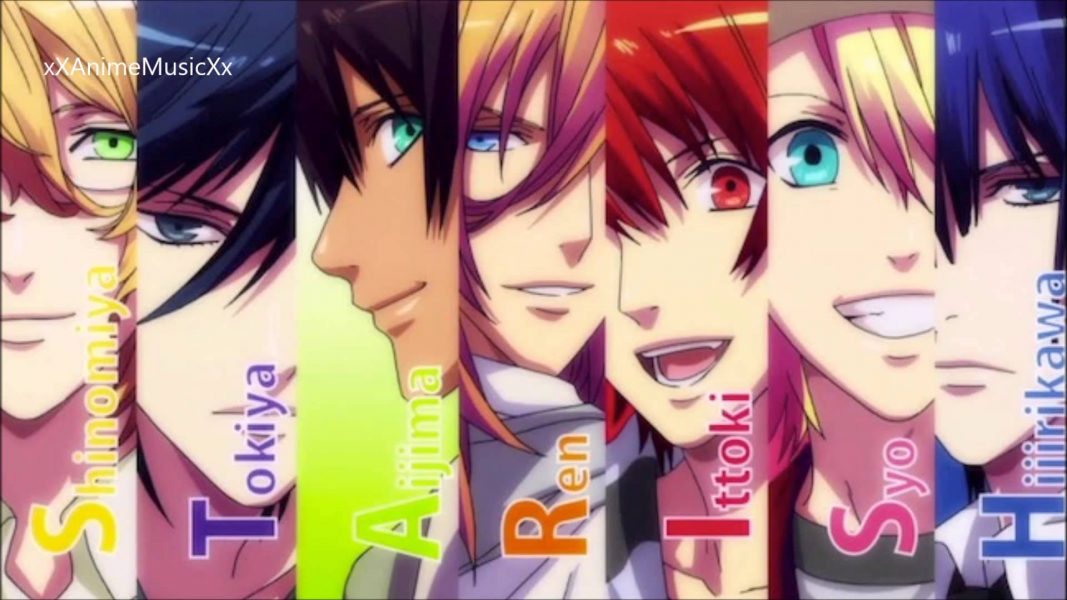 'Uta no Prince Sama' is another Shoujo anime that is known for its diverse set of male characters and bright colors on its palette. While it may mostly attract female viewers, it is still an enjoyable anime for anyone who's into music-centric shows. It presents a typical story where a girl joins a prestigious academy of performing arts to fulfill her lifelong dream of becoming a famous composer. Being in a highly competitive environment now, she works really hard and tries to give her best. But one night, a fateful encounter completely turns her life around.
Read More: Anime Like Black Clover
2. Sound! Euphonium (2015)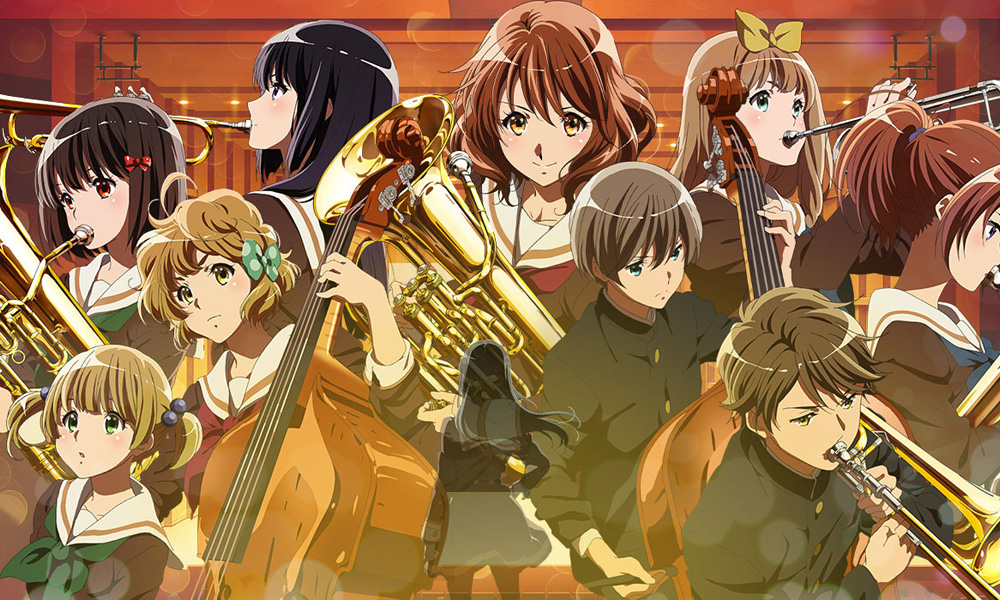 'Sound! Euphonium' is another well-paced music anime that gives you a very heartwarming viewing experience with its slice-of-life elements. The main character of the anime, Kumiko Oumae, plays the Euphonium. But after a series of unpleasant experiences at the regional completion, she decides to give up on her dream of becoming a great musician. After joining high school, she looks for a fresh start but somehow she ends up being friends with a group of musicians who aspire to join the brass band. Soon, she finds herself playing the Euphonium all over again and this time around, she is determined to prove what she's truly capable of achieving.
Read More: Anime Like Hunter x Hunter
1. Your Lie in April (2014-2015)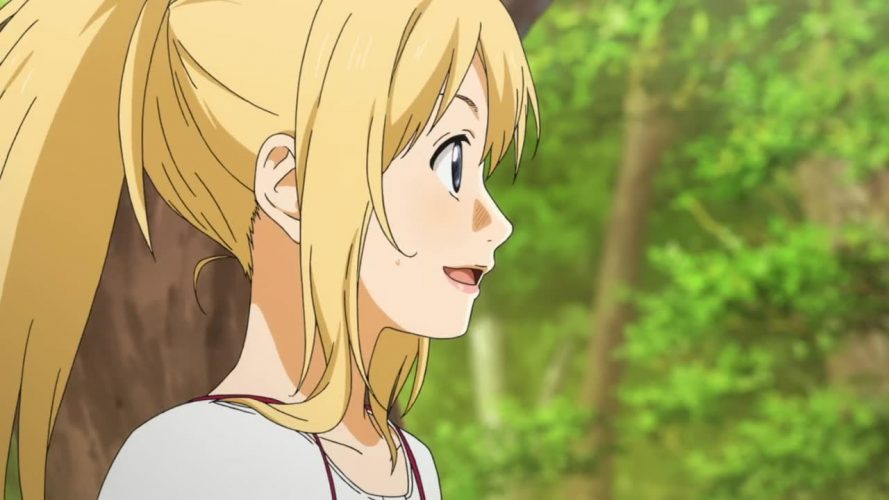 'Your Lie In April' is one of the most touching anime shows out there that will make you go through a roller coaster of emotions. Its story deals with several themes such as loss of loved ones, depression, sacrifice and finding the true meaning of love. With all of these balanced together, there will be moments where you'll find yourself smiling unnecessarily and then there will also be times when you'll be crying your eyes out. It's a highly recommended anime for all those emotional freaks out there!
Read More: Anime Like Your Lie in April