There are a whole lot of anime production studios out there and most of them just go unnoticed. The major reason for this is that the content they produce fails to challenge the imagination of anime lovers. But one name that every anime fan is well versed with is A-1 Pictures. The Studio consistently delivers some of the greatest anime shows every year. It also features a diverse slate of anime that includes shows of varying lengths and types.
So, cherry-picking some of the best anime shows from such a rich legacy was quite challenging. Also, some of their titles are pretty amazing and yet failed to gain enough popularity. So, we decided to face this challenge head-on by creating a list of their best works. The anime mentioned below are not confined to any particular genre and some of them may not be that popular. You can watch several of these best A-1 Pictures anime on Netflix, Crunchyroll or Hulu.
10. Sword Art Online (2013 – )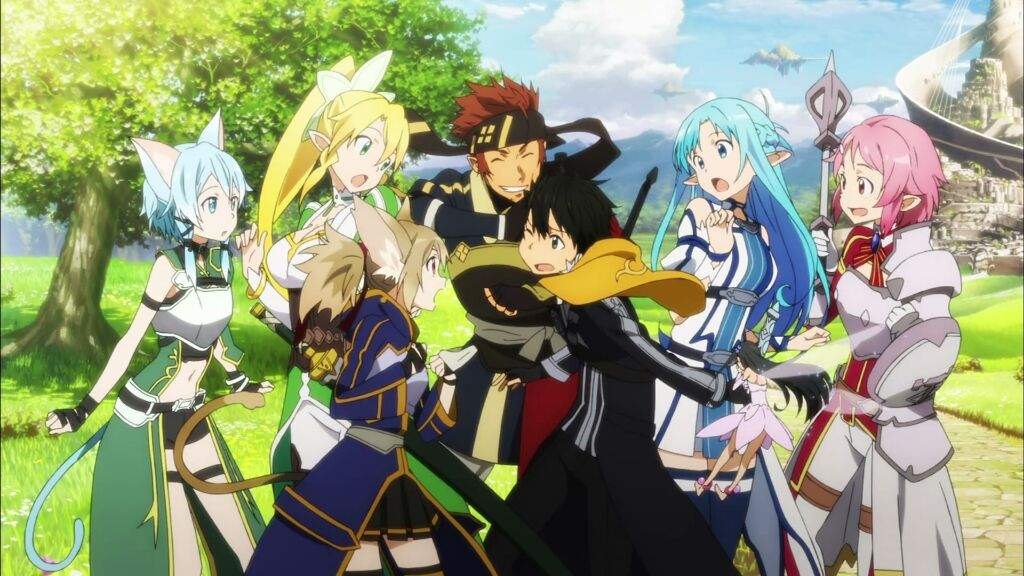 Set in a futuristic world, 'Sword Art Online' is known as one of the best Isekai anime ever made. It revolves around a virtual reality game that allows the players to literally immerse themselves into a fantasy world full of monsters and magic. Thousands of players including Kirito, the protagonist, start playing the game only to realize that it impossible to log out of it.
As the dream turns out into a nightmare, the players realize that if they die within the game, they would be dead in real life as well. Kirito and his friends must strive to be the best players who emerge as the winners in order to stay alive within the game as well as in the real world outside. Being the popular anime, all the seasons of 'Sword Art Online' are available on Netflix.
Read More: Best Sword Art Online Episodes, Ranked
9. Fairy Tail (2011 – 2016)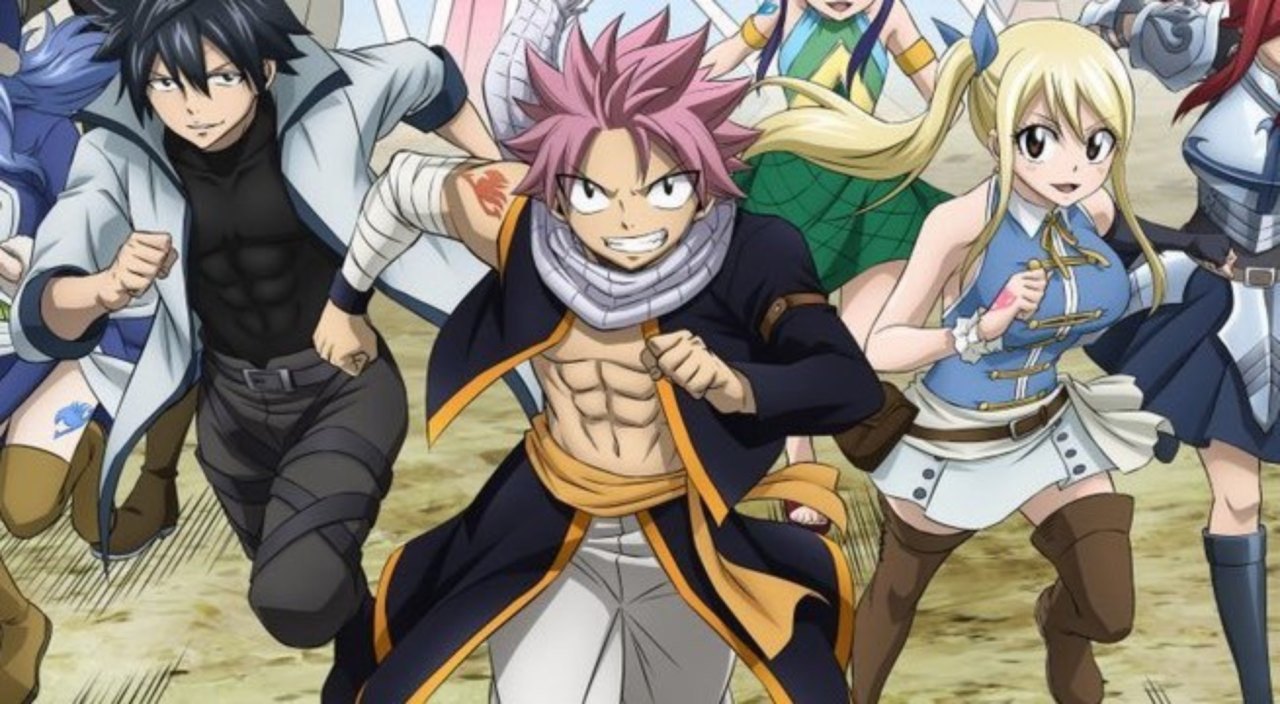 'Fairy Tale' is one of the most popular long-running shounen anime which enjoys a huge fan base all across the globe. Set in a fantasy land called Fiore, where several magic guilds exist, the plot centers on Fairy Tail, the most prominent guild. Every young magician aspires to become a part of it someday in their life.
Lucy, the protagonist, also dreams of joining Fairy Tail. After she gets abducted one day, two members of the guild named Natsu and Happy rescue her and help to be a part of the well known Fairy Tail. What follows is Lucy's amazing adventure, along with her friends at the guild, who join hands to destroy the forces of evil that threaten their magical world.
8. Ao No Exorcist (2011 – )
'Ao no Exorcist', or 'Blue Exorcist' in English, is an anime with full of demons and supernatural creatures. But it is less dark compared to other similar shows. The plot centers on parallel human and demon worlds where the demons have the ability to move between the two by possessing humans.
Satan, who rules the demon world, struggles to find a worthy human body for traversing between the two worlds. He sends out his son to the human world hoping that one day he'll be able to conquer it. Rin Okumura, the main character, discovers that he is the prodigal son of Satan. But when he is asked to rule the human world, he decides to defy his father and instead, chooses to become an exorcist. Now, he has to lock horns with the evil forces dispatched by his own father in order to protect the humans.
Read More: Best English Dubbed Anime
7. Fate/Apocrypha (2017)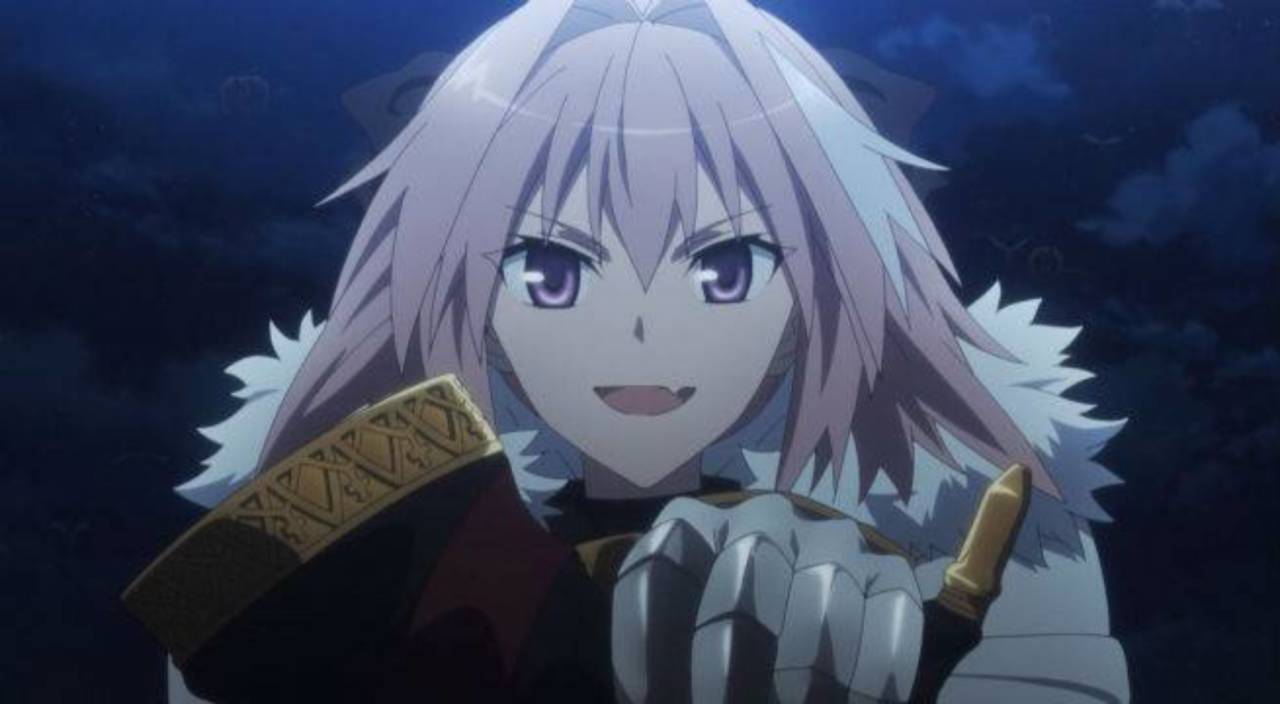 'Fate/Apocrypha' is set in an alternate universe of the popular long-running 'Fate' anime series. The plot revolves around the Holy Grail which is a mystical object that can grant all the wishes of those who own it. Because of the immense power that it holds, mages wage a war against each other along with their supernatural slaves for Grail.
But during the mayhem, the Grail suddenly disappears! It is later discovered that the Grail is in the possession of the Yggdmillennia clan. A new war erupts between the Mage Association and the Yggdmillennia clan for the Grail. The rules of this war are simple. Each party sends seven mages along with their servants and the last man standing gets the Holy Grail!
6. Wagnaria!! (2010 – )
'Wagnaria!!' has a very simple premise with some of the most hilarious characters in it. They make the show one hell of a comedy carnival that never has a dull moment. Every character brings in a unique set of hilarious antics that'll make you laugh throughout its runtime. During its initial run, 'Wagnaria!!' did so well that it triggered a slew of sequels. So, you've got yourself the perfect binge-worthy feel-good anime that make your weekend a lot better. You can find all three seasons of this anime on Crunchyroll.
The anime centers on a young girl named Popura who runs restaurant in Hokkaido. One day, she asks Souta, the male lead, to work for her at the restaurant. He lovers cute and little things and hence unable to say no to her. Upon arrival, Souta discovers that the restaurant has a work environment that is far from normal. The more he gets to know of his co-workers, the more he starts to question his decision to join there. But the only thing that holds him there is his pure love for Popura. But she gets even more insecure about how young she looks because of Souta's warmth of love for her.
5. Magi: The Labyrinth of Magic (2012 – )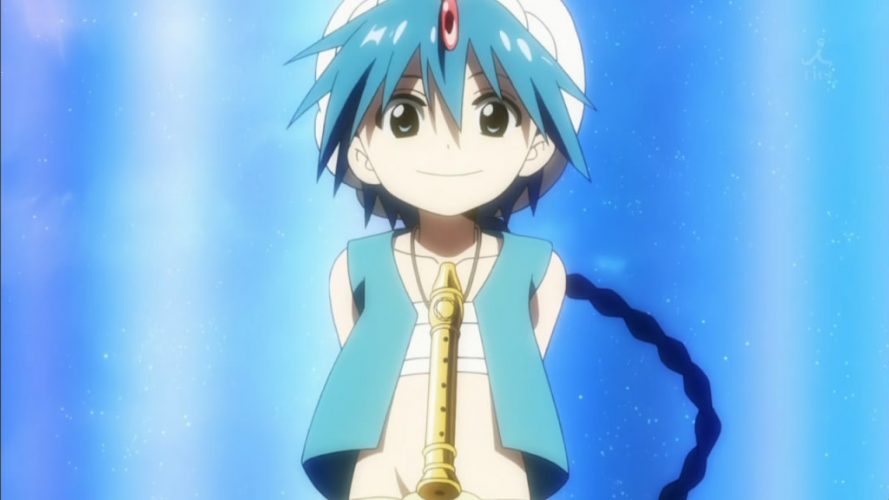 At the first glace, 'Magi: The Labyrinth of Magic' looks like just another coming of age fantasy anime. But once you get into the plot, the creative Middle Eastern Setting and familiar names from classics like 'Aladdin' and 'Alibaba' start gripping on your imagination. The anime is about a young boy named Aladdin who decides to leave the comfort of his home to travel to to unknown lands along with a Djinn.
On his way, he befriends a boy named Alibaba. The two friends get into trouble after destroying a merchant's cart. In order of pay for the damage of the cart, the boys decide to look for one of the several magical labyrinths that are scattered everywhere in the desert. The hope that the mysterious labyrinth will be able to grant them immense power which they can later use for helping the merchant. But little do they know that their path towards acquiring these is not going to be a cakewalk.
Read More: Best Magic Anime of All Time
4. Black Butler (2008 – )

'Black Butler,' as the name suggests, is a very dark anime that find a balance between its extremely dark themes and well-timed satire. Another unique thing about this anime is how it brings to life a whole Victorian English setting with an emphasis on architecture and fashion. The fast-paced story kick-starts with a tragic event in which Ceil Phantomhive ends up losing everything he has. Desperate for help, he promises to sell his soul to a demon and makes him his own Butler named Sebastian. Along with Sebastian, Ceil solves all kinds of mysteries for the Queen of England. But all this while, Sebastian silently prepares himself to devour Ceil's soul!
3. ERASED (2016)
'ERASED' is a mystery thriller anime that will keep you glued to your screen while guessing what could happen next. It plot with perfect twists will keep you at the edge of your seat and its occasional light-hearted comedy will put a smile on your face. It may not be as popular as all other shows on this list. But it is one gem of an anime that you shouldn't be missing out on.
The plot revolves around a man named Satoru who possesses the power of traveling back in time a few seconds before a disaster happens. He calls this power "Revival," since it allows him to save the lives of many people who would otherwise be dead. But the whole purpose of this power changes when his mother is murdered under mysterious conditions. After being accused of the murder, he finds himself 18 years back in the timeline!
He tries to solve the puzzle of his mother's murder by putting the series of events together on by one.With the help of clues he collects from his past, Satoru discovers the connection between his mother's murder and the killing of his old classmate Kayo. He has to race against time to not only save his mother's life in the present but to save Kayo, who is in the past, from imminent death.
Read More: Best Fantasy Anime
2. Your Lie in April (2014 – 2015)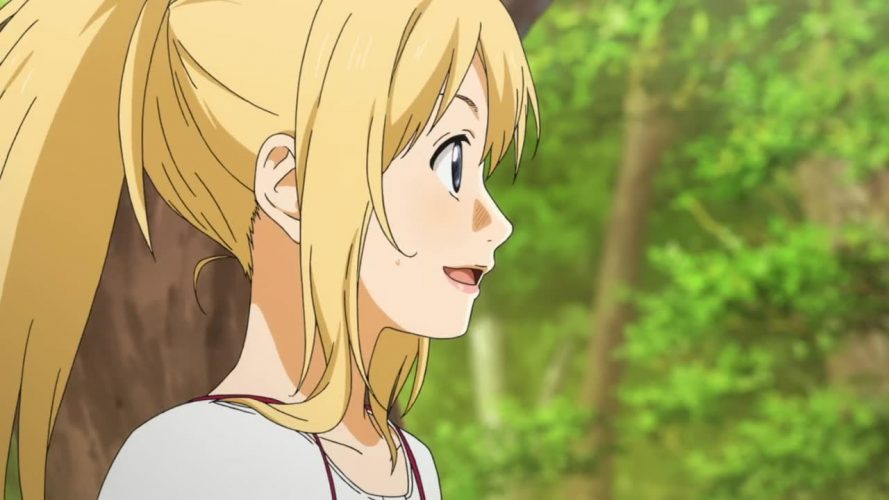 'Your Lie in April' is a musical anime that features some of the most incredible anime soundtracks, breathtaking visuals and a feel-good, slice-of-life story that'll teach you a lesson or two about friendship and love. Despite being very highly praised by those who have seen it, 'Your Lie in April' is not as popular as it should be. But don't let that fool you because you're surely missing out something great. Check it out this hidden gem of an anime on Crunchyroll.
The show tells the story of a young boy named Kousei Arima, who was once a prodigal piano player. But his mother's tragic death turns his life upside down. The boy leaves behind his passion for piano. He starts to live a life full of isolation and barely interacts with anyone at his school. But his desperate life takes a turn for the good when he runs into a beautiful violinist named Kaori Miyazono. After discovering Arima's talent, Kaori encourages him to start playing again. Arima starts to regain control over his world after rediscovering his old sense of purpose.
1. Anohana: The Flower We Saw That Day (2011 – )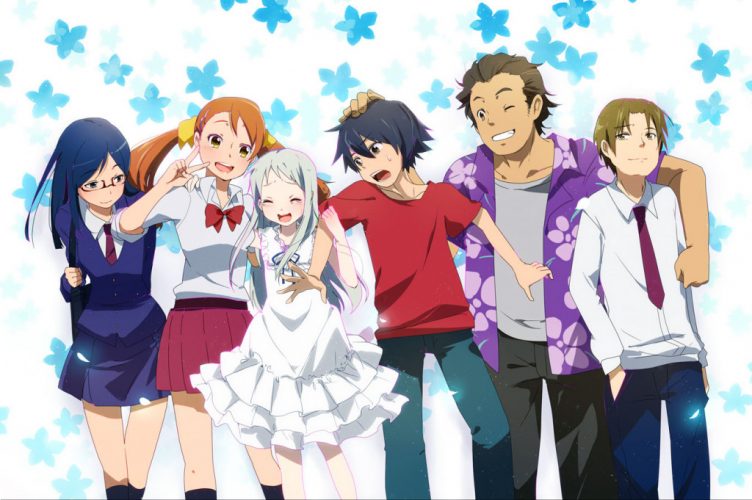 'Anohana' is an anime I wouldn't really call enjoyable. The series deals with an issue that is not meant to be funny in any way. But it certainly is an extremely sad anime about some high-school teenagers who learn to deal with the death of a beloved one. Simple yet extremely sentimental, 'Anohana' is one of the best slice-of-life anime out there. It will certainly make your eyes wet more than once. It has a sense of unbelievable realism throughout its narrative that sets it a band apart from all the others out there.
Read More: Saddest Anime of All Time