2019 was always touted to be Disney's big year. Now, we're almost halfway through and the verdict is already bittersweet. Disney has scored; there is absolutely no doubt about that. However, most of that score comes from the MCU for which Disney is only the distributor. More than $1 Billion for 'Captain Marvel' and more than $2.5 Billion for 'Avengers: Endgame' is a sizeable and respectable amount by any yardstick, but where Disney seemed to be losing on was its own properties.
'Dumbo' was the first one to face the slew opening to extremely mixed audience and critics reactions, a rarity for Disney as well as Tim Burton, raking in $344 Million worldwide during its theatrical run: again a respectable sum of money but a disappointment when we look at what non Disney properties being only distributed by Disney have grossed, or what Disney properties or live action adaptations in the past have grossed. Case in point being 'The Jungle Book' and 'Beauty and the Beast'. Something seems to be going wrong somewhere, and while box office foreseers and pundits scratch their heads over that, as an avid movie goer and Disney fan, I can only be optimistic in the hopes that the remaining live action adaptations that Disney has planned over the year, beginning with 'Aladdin', 'The Lion King', 'Maleficient: Mistress of Evil' and 'Lady and the Tramp', open to a warmer reception.
Coming back to this week's big release 'Aladdin' that will see Mena Massoud as the titular character along with Will Smith as the Genie and Naomi Scott as Jasmine. What would perhaps be the biggest draw for me is that the film is directed by Guy Ritchie, and him and Disney should definitely be a potent mix. I cannot wait to see what he brings to the table in his signatory style, and how the colourful Agrabah and all my returning favourites from the 1992 original including the Genie, Iago, Abu, Rajah and the magic carpet (well!) fare. With all that said now, here's the list of best movies similar to 'Aladdin' that are our recommendations. You can watch several of these movies like 'Aladdin' on Netflix, Hulu or Amazon Prime.
10. Lawrence of Arabia (1962)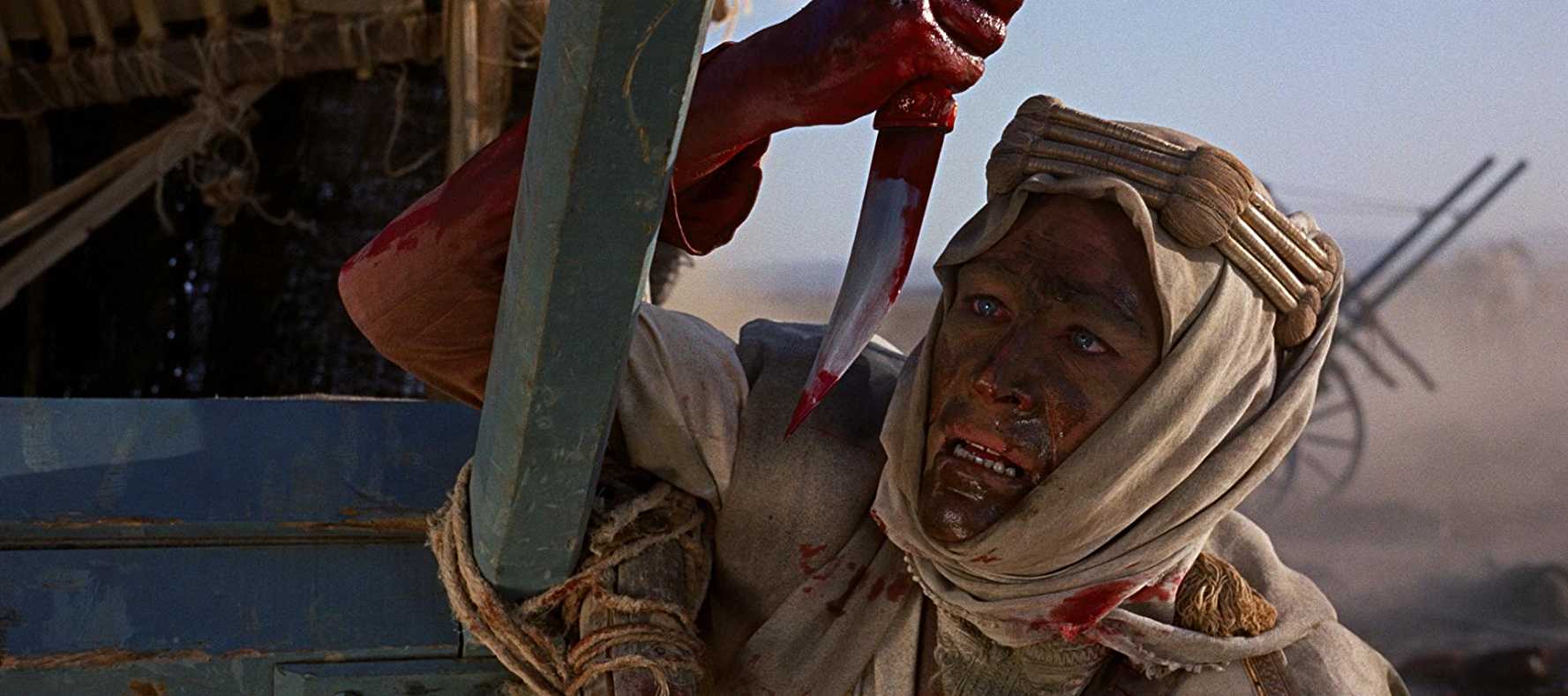 Frequently regarded among the best films ever made, a pure classic and the gold standard when it comes to historical epics, this one sheds light on the enigma of a man that was T.E. Lawrence. Yes, for today's standards it might be a tad bit too long at 216 minutes, but it is also bound to transport you to an altogether different location and time if significantly invested in. Emphasis on the last part. The film particularly focuses on the period during the First World War when Lawrence united the Arabs against the Turks, and the personal struggles he endured during the time. For history geeks and film buffs alike, this is an absolute must watch not to be missed at any cost. You can take my word for it if you still haven't seen it.
9. Beauty and the Beast (2017)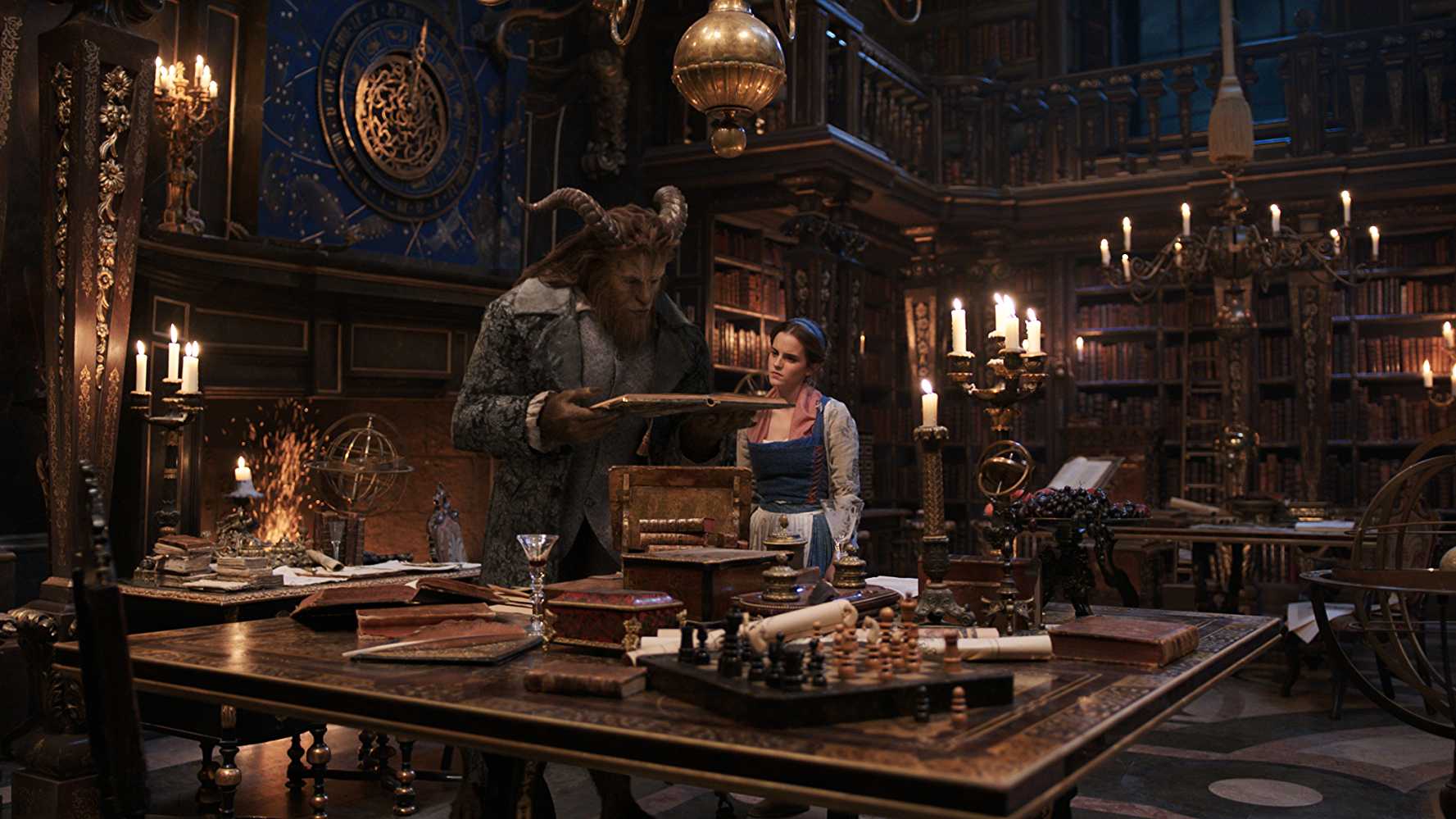 A live action retelling of a Disney classic, the magic comes alive in this one in live action, among the firsts in the entire series of classics that Disney is remaking in the current year and the next one. It is visually stunning and another Disney production to gross north of $1 Billion, but for fans of the animated one, this one might be a bit of a setback. For non-loyalists, the gorgeous live action visuals and Emma Watson's flawless act make it worth a damn good watch. Of course, watching it on your screens is sure to take away some of the film's intended big screen magic, that won't stop you from being in awe of the impeccable production design, even though most of it is green screen.
8. Hitch (2005)
Bit of a funny coincidence really, but 'Aladdin' won't be the first film where Will Smith preps another lad for a confident go at the lady of his dreams. While I am not sure how the film would be received if it released in today's socio-political climate, back then it was mildly fun to watch, and the definite kind of crowd-pleaser that won't dissatisfy anyone other than the kind of people who didn't know what to expect from the film. As is obvious, Will Smith and his flamboyant 'Hitch' are the spine of this movie, while Kevin James is the soul. Together, their funny banter and a ton of situational humour make it consistently watchable.
7. Sinbad, The Sailor (1947)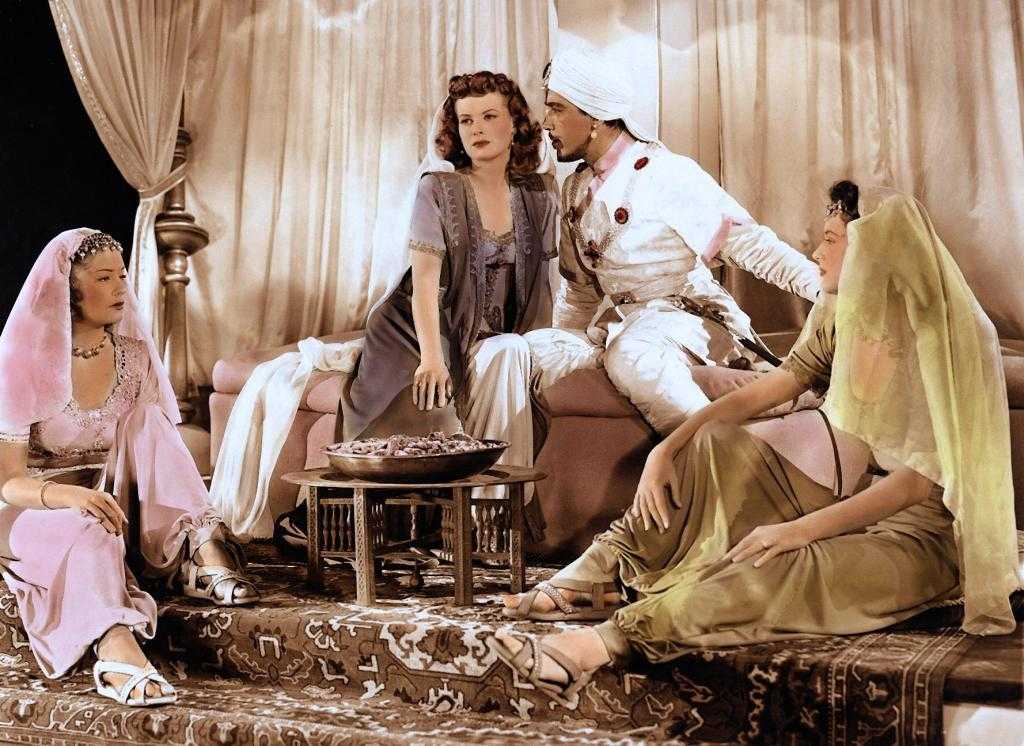 'Sinbad, the Sailor' was a relatively late addition to the 'One Thousand and One Nights' tales, and the 1947 film starring Douglas Fairbanks Jr. and Maureen O'Hara as the leads Sinbad and Shireen respectively fairly borrows upon that legend, telling of Sinbad's "eighth voyage" to discover the treasure of Alexander the Great. Like the Ali Baba tales, Sinbad's voyages are also close cousins with the legend of Aladdin, and like a number of other films on this list, are purely escapist products. The sets and settings are less elaborate compared to the other Arabian Nights properties, but Fairbanks' over the top charm and charisma are on point. Movies back then were very different from how we see them now, but I make sure to give myself timely reminders of how prolifically cinema has grown. This film is a fine, fine example of that.
6. Cinderella (2015)
A young orphaned girl who has her fate turned upside down one day when she meets her prince charming. Well, you'll be quick to spot what is common in all this. Cinderella is among the many Disney stories that defined the very word fairy tale, and this this is a Disney story in all its essence told in the most Disney way possible. The 1950s animated version is a definite classic, but among Disney's recent slew of live action remakes, 'Cinderella' is a worthy re-imagination of a tale that is almost folklore now. The animation is stunning, and the cast including Lily James, Kate Blanchett, Richard Madden, Helena Bonham Carter and Stellan Skarsgard cover whatever minor lapses occur in the screenplay with their credible acts. Just as Aladdin, the kids are bound to have a great time!
5. Ali Baba and the Forty Thieves (1944)
The tale of Ali Baba and the Forty Thieves is legend by now, and has been a part of significantly everybody's childhood, being a close cousin of the Aladdin stories from the 'Arabian Nights'. The 1944 film, however, chooses to take some liberties with the narrative, departing from the fictional nature of it and using an actual historical event as its backdrop. While not the pinnacle, the film is considered a worthy Jon Hall-Maria Montez collaboration. The trailer of the film certainly gives off a fun, campy vibe, but I promise you will be delivered more than that if you have the appetite for it.
Read More: Movies Like My Sassy Girl
4. Prince of Persia: The Sands of Time (2010)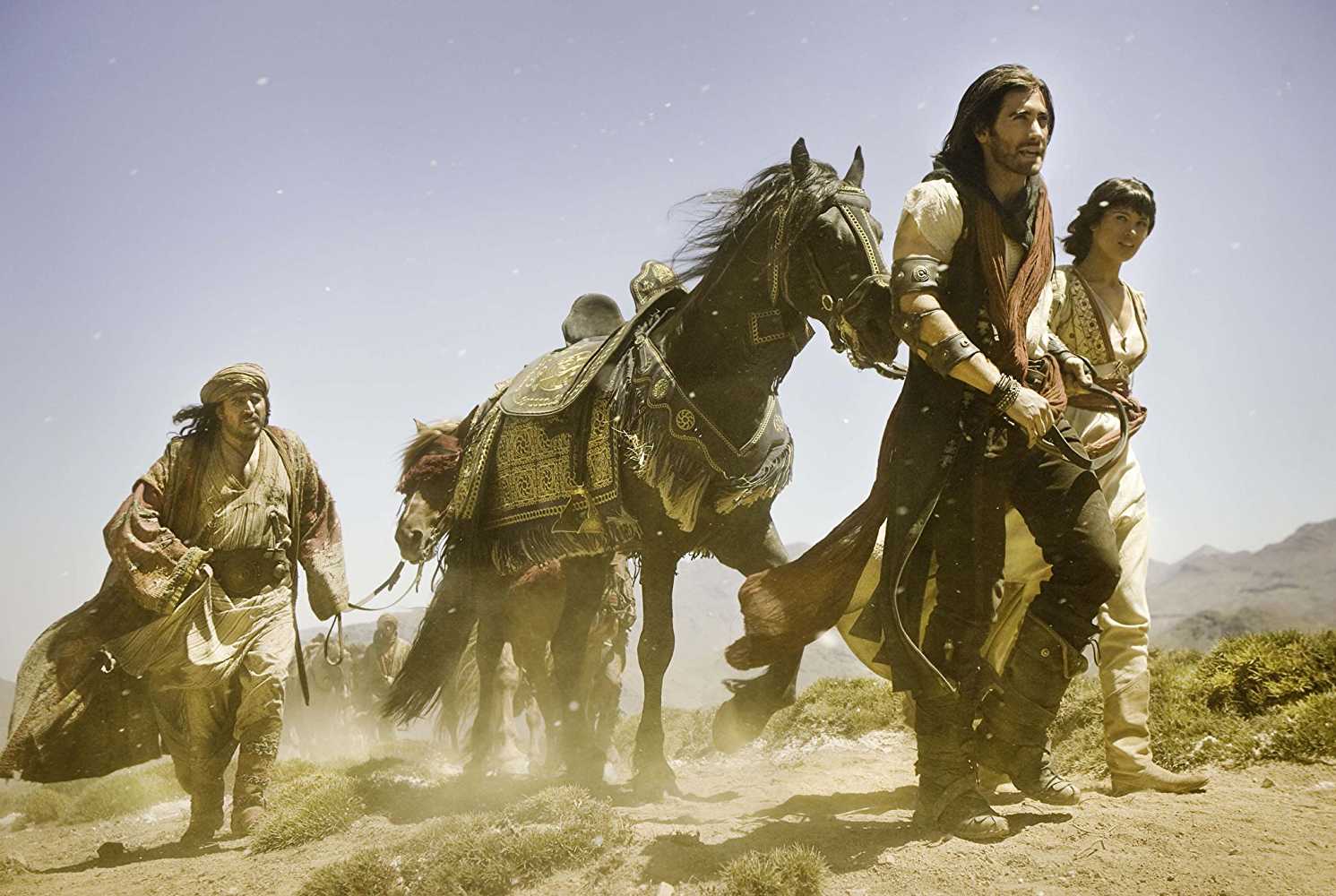 The kid in me loves this movie, and that is how I am going to view it. Yes, if I agreeably look at it with a more objective set of eyes today, I will be able to point several potent flaws in the plot and performances, but that would ultimately defeat the purpose of it all. Seeing as though there are already few, 'Sands of Time' would surely rank among the better ones of the video game adaptations. The plot is interesting enough to warrant your attention for its runtime. It has a nice albeit predictable twist or two, the setting is beautiful, the jokes that accompany are mildly funny, and the swashbuckling is a treat to watch. It is not a cinematic masterpiece by any means, and neither does it intend on being one.
Read More: Movies Like Creed
3. Arabian Nights (1942)
The second of the Jon Hall-Maria Montez collaborations on this list, 'Arabian Nights' is yet another one among the 'A Thousand and One Nights' tales set in Baghdad. Films during this period (World War II) quickly acquired an infamy for being ridiculously campy and purely escapist features, and 'Arabian Nights' too is little more than it. That is not to say that it isn't fun, but if viewed in rapid succession with some other films on this list, you might quickly develop a case of a camp overdose, or even an addiction, both of which I consider fatal for a healthy cinema lover. If anything, the overall corny nature of the film should steer you towards how cinema has always, always been a product of the prevalent need and times, and escapism during war would certainly be prime among them.
Read More: Movies Like Hellboy
2. The Thief of Bagdad (1940)
There is a silent version of this preceding this one from 1924 as well, but I am going to strongly recommend the 1940 remake, since it earns the rare distinction of surpassing the original in almost all aspects. Loyalists might not agree with me and while I agree that the 1924 version is significantly important, 'The Thief of Bagdad' scores on its inventive special effects, a deliciously sinister Conrad Veidt playing Jaffar, and a leaner treatment which was much needed in comparison to the original. It's a classic good vs. evil tale and a lot better than some of the campy studio produced hits during that time. The callbacks to Arabian Nights are just added benefits for the fans.
Read More: Movies Like The Perfect Date
1. Aladdin (1992)
Regardless of what you feel about the remake, the original 1992 version is an impeccable film with heart, a classic in every right of the word. We have all virtually grown up with the story of an impoverished boy who swindles for a living in the streets of Agrabah. He has his life turned upside down when he comes across a magic lamp and ends up summoning a Genie who puts his life in the front gear for a magical adventure. It's a simple story of goodness and love triumphing over evil, with some really funny bits that I chuckle at to date. However, be what may, even if the remake turns out to be miles better than the original in all other aspects, no disrespect to Will Smith who I know will have his own quips as the Genie, but none other comes close to Robin Williams' Genie. Nope.
Read More: Movies Like The Hustle