Netflix is simply the most popular streaming service of our time. Many of the best series and movies are available on it. Netflix has now even ventured into producing anime acknowledging its immense popularity. With that said, today we are going to look at the best anime for adults that are available on the streaming service. Please keep in mind that we have restricted ourselves to just anime that are r-rated and mature. These are not Hentai. Let's also be clear that just because these movies on this list have sexual content and sometimes graphic nudity doesn't necessarily mean they are not good. Here is a list of some of the best adult anime series on Netflix.
10. Baki (2018)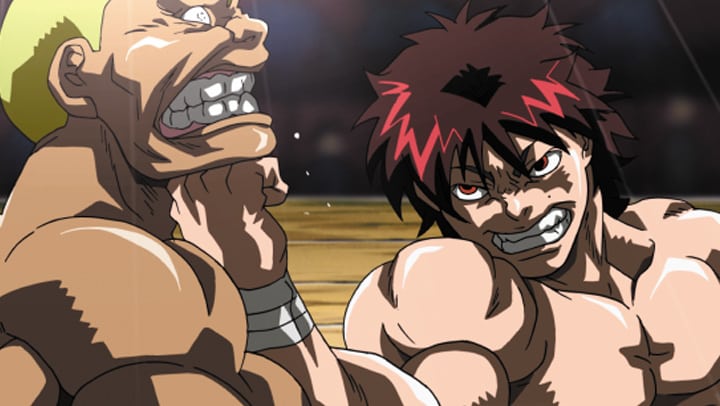 Look, I have seen the earlier 'Baki' arcs and they were entertaining. It is a typical shounen manga about a teenager by the name of Baki Hanma who wants to be the best fighter in the entire world But to get that title he needs to work extra hard since the one who currently holds the title is his dad Yujiro Hanma. Though I am not such a fan of the latest arc of the franchise it is the only one on Netflix. After watching it I think it is entertaining enough to be on this list but if you are a fan of 'Baki: The Grappler' and other stuff from over two decades ago then you will feel that this is a downgrade. The animation is better than the previous arcs though.
There are a total of 26 episodes in this Original Net Animation (yes, it does not follow the manga), with each episode being 24 minutes in length. In this series too we see Baki training tirelessly to become a better version of himself to become the strongest fighter in the world. But his fame brings in some unwanted visitors who want to test his skills. These are five of the most dangerous criminals in the world who find their life boring because no one can defeat them. So, they come to fight Baki. Get ready for an action-filled anime where Baki and his friends fight against the most dangerous criminals on Earth. Watch it here.
9. Japan Sinks: 2020 (2020)
After an earthquake rocks the entire Japanese archipelago, the entire southeast Asian nation is on its knees within a few hours. With the country literally sinking slowly, people run for cover, and the large crowds of survivors include the peaceful Mutou family. Unfortunately, the odds are stacked heavily against their survival as one tragedy strikes the desperate family after another. As people die around them because of hunger, exhaustion, and accidents, can the Mutou's survive the worst of faces of natural calamity? The series addresses the question in a very compelling and innovative way as the anime is highly engaging to watch. However, in all the chaos, there are several episodes where the characters get to experience a sense of normalcy. One of them includes an intense lovemaking scene that should only be watched by a mature audience. If you wish to watch the science-fiction drama show, all the episodes are accessible here.
8. Kengan Ashura (2019)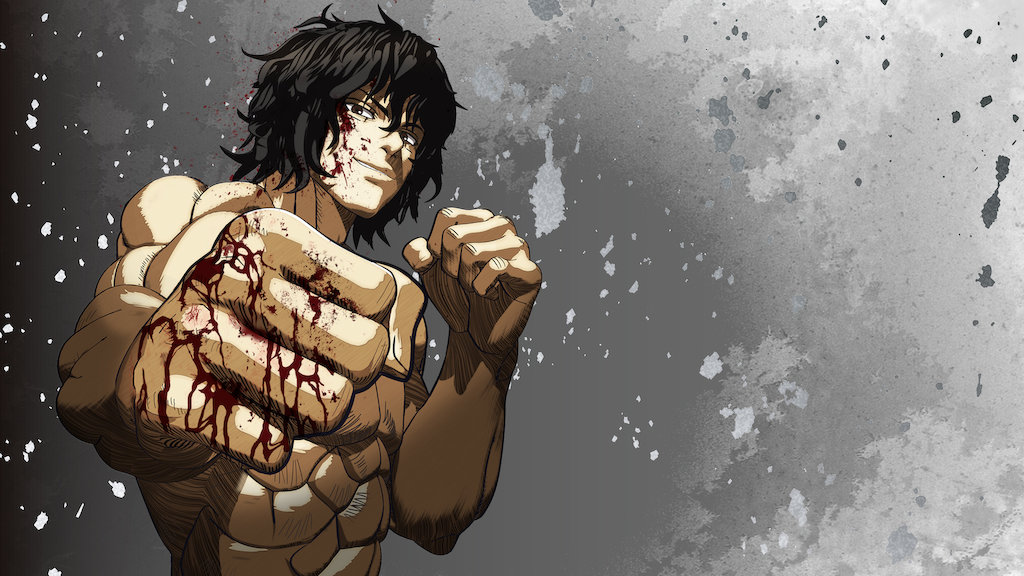 Set in a world where business disputes are settled with violent fights between skilled martial artists, 'Kengan Ashura' follows Ouma Tokita, a gladiator who aspires to become the strongest fighter. Luckily he is hired by Hideki Nogi and is prepared to fight ruthless battles organized by the Kengan Association. The anime captures the emotional and inspiring journey of the motivated fighter as he rises through the ranks and proves himself to the world. There are several episodes with intimate scenes in which naked women climb on top of the top fighters. There are many sexually provocative scenes apart from that which make the series a strictly 18+ show which should only be watched by a mature audience. You can stream all the episodes here.
7. B: The Beginning (2018)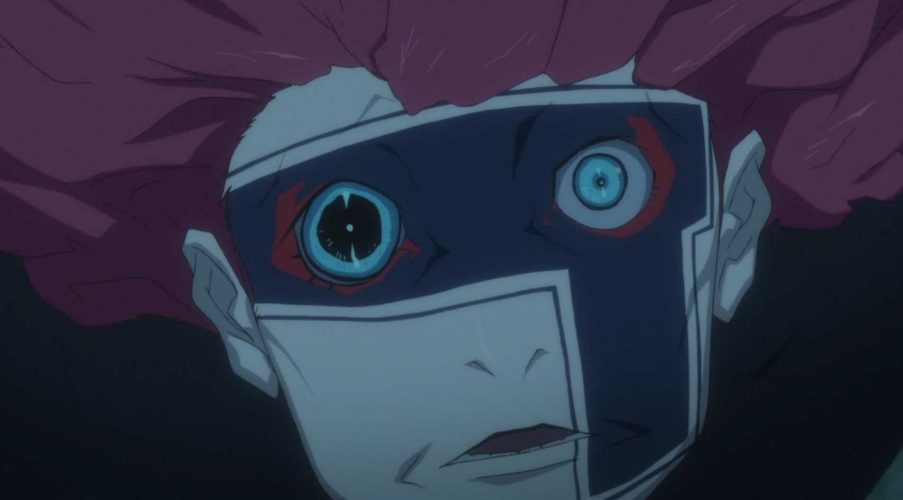 If you want to see a crime mystery thriller then 'B: The Beginning' is going to be an entertaining watch. Just don't start comparing it with 'Death Note' or 'Tokyo Ghoul' or especially 'Psycho-Pass'. The story is really fun and will, for the most part, keep you tuned in. Also, it is not too long and has a total of 12 episodes with each being 23 minutes in length. The art and animation are quite good and I enjoyed the character designs. If you love detective-styled anime then you will find it engrossing since one of the main characters is a genius detective.
The story takes place in Cremona which is an archipelagic nation. It is set at a time when technology has become quite advanced. But crime and chaos have been increasing in Cremona especially the threat of a serial killer by the name of Killer B. Koku is one of the main characters in this anime. He works at a violin shop and though he is not able to play the instrument he can make one or fix a defective piece. But he holds a dark secret. The other main character is Keith who is a genius detective whose nickname is a genie which in German means genius. He is quite good at his work and gets on the trail of the serial killer. As the story progresses the path of all these three individuals meet. Watch it here.
6. Kakegurui (2017)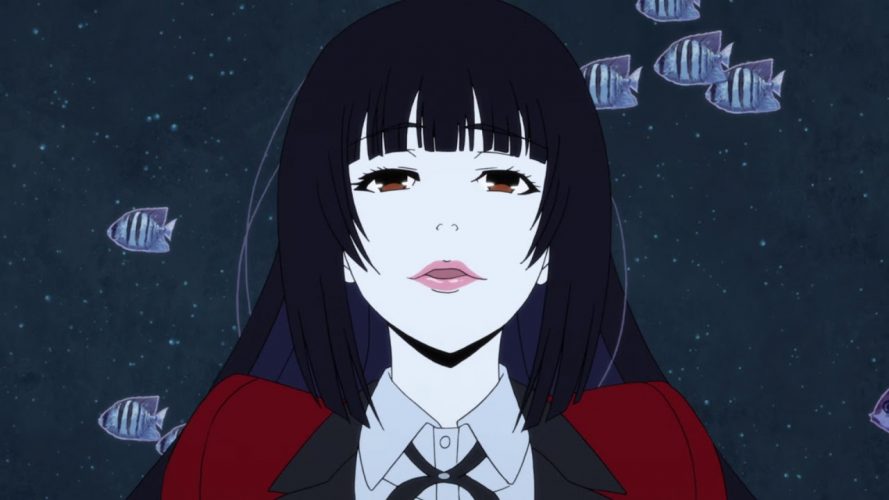 If you have been wanting to watch an anime about gambling then 'Kakegurui' might just be the thing. It is currently on Netflix and has a total of 12 episodes in its entirety and each episode is about 24 minutes in length. Though the story is good enough the place where the anime truly excels is for the visuals. The animation is quite stunning and the character designs and their expressions during gambling are pretty decent. But yeah if the creators gave the audience much more chance to be involved in the game rather than making the protagonist blatantly expose everything after the game is over then it could have been more interesting. Also, including a bit of tension would have been great. Nonetheless, the anime is entertaining enough to make you watch it till the end.
If you have already seen the first season then the second season is out too and is currently airing so you might wanna check that out. The story takes place in Hyakkaou Private Academy which is a place for rich kids. The school is quite different from other schools. It is a normal school during the day but at night it is a full-blown gambling den where rich kids gamble and learn about the power of money and how to manipulate people. Yumeko Jabami is the protagonist of this anime. She is a transfer student who gambles not for money but rather because she enjoys the thrill and man is she good at it. But her winning games is disrupting the hierarchy at the academy and some people will stop at nothing to take her down. Watch it here.
5. Dragon's Dogma (2020 -)
After his brutal death, a man is resurrected as Arisen and seeks revenge from the dragon who stole his heart. But as he confronts one demon after another on his long road of vengeance, he runs the risk of losing his humanity in the process. The dark fantasy anime captures his journey as he rises from dead and decides to take back his honor, but can he achieve his seemingly impossible goals? While the drama that unfolds is surely worth watching, there are a number of implied lovemaking scenes, along with other fanservice moments, that you may find interesting. In case you wish to learn how the story of revenge unfolds, you can stream all the anime here.
Read More: Best Anime on Hulu
4. Blood of Zeus (2020 -)
Heron is a commoner who lives in ancient Greece and has no clue of his ancestry until he is already an adult man. However, when he finds out that he is really the son of Zeus, the discovery comes with a sense of responsibility for the citizens of his homeland. So, when a demonic army threatens to burn the known world with their fury and violence, Heron realizes that the purpose of his life is to stand against forces of oppression and free the world from malice and war. Unfortunately, his road to heroism is riddled with unexpected turns, but it ultimately turns out to be the path of his self-discovery that he must walk at all cost. With one of the main characters wearing revealing dresses in almost every other episode and a fully nude scene, 'Blood of Zeus' is surely not an appropriate anime for a young audience. If you wish to watch the series, then you can stream all episodes here.
Read More: Best Anime on Crunchyroll
3. Devilman: Crybaby (2018)
'Devilman: Crybaby' is a Netflix original anime. Though there is an old version of this same franchise the new one is much better. It has better animation and character design. This anime is filled with violence, gore, and sex to the brim. You can easily binge this anime. There are a total of 10 episodes in it with each episode being 25 minutes in length. Devilman is a person who has a strong will and can control the devil which possessed them. Thus, making the devil's power their own.
Akira Fudou is kind and is always willing to help anyone in need. So, he doesn't hesitate when his friend asks him to accompany him to a party where he plans to get evidence about devils. But soon things take a wrong turn as devils start possessing humans and butchering people. To save his friend, Akira lets devil Amon possess him and then uses his power to defeat the other devils. Now, Akira is a devilman and along with his friend, he is going to neutralize the supernatural threats to humanity. Watch it here.
Read More: Best Anime on Amazon Prime
2. High-Rise Invasion (2021 – )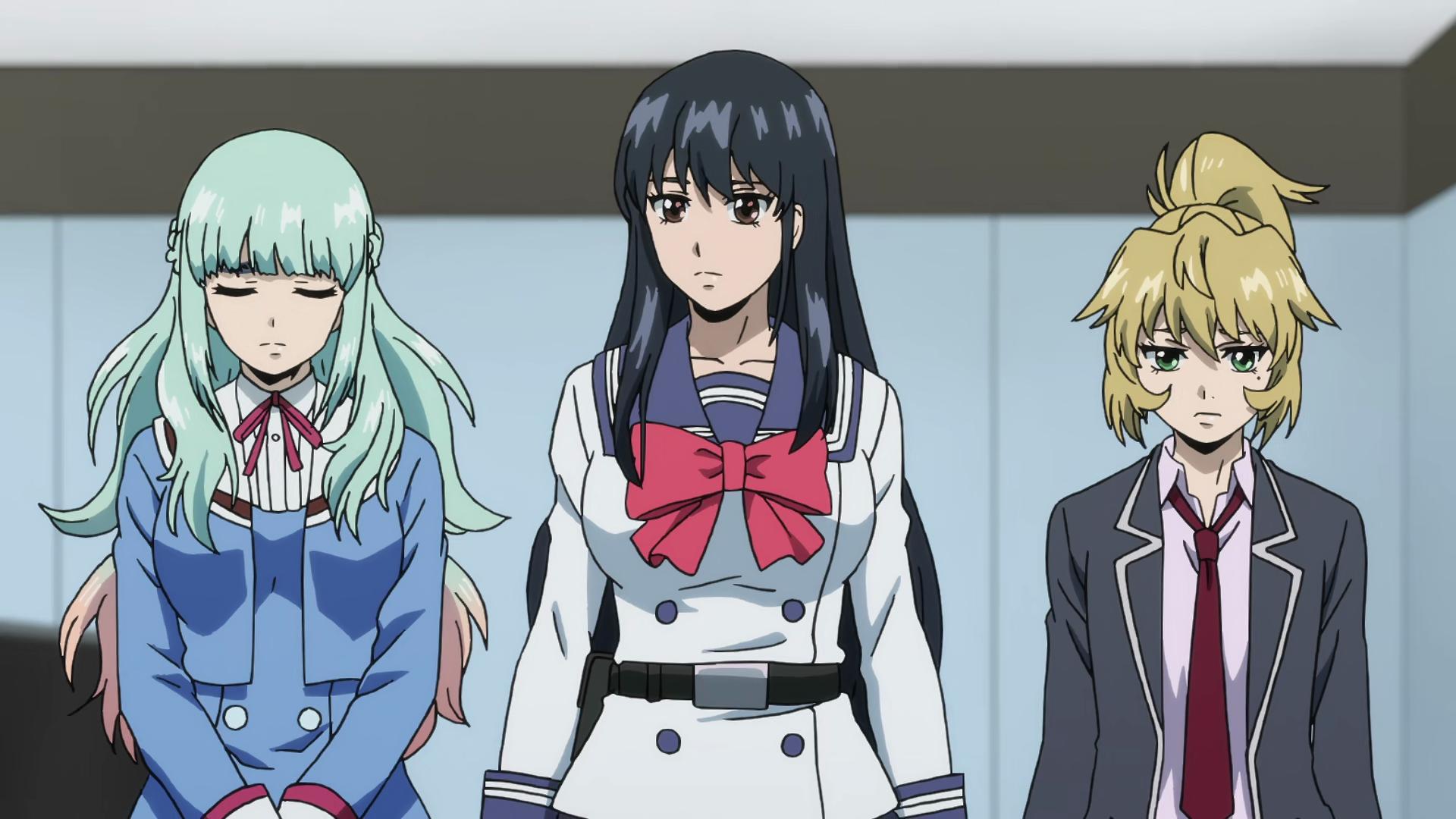 Yuri Honjou is a young adult who has never witnessed death from close quarters until a mysterious masked man murders someone right next to her. Shocked by the traumatic experience, she runs for her life, and her search for cover eventually leads her to the rooftop, where she feels surrounded by high-rise buildings. At that moment, it suddenly occurs to her that her brother may need her help, so Yuri decides to find him. Unfortunately, with the mysterious murders looking for their next victim to satiate their twisted desires, she truly begins to comprehend the tragedy of her position. However, determined to do the right thing, she gathers the courage to confront her fears. The high-stakes drama that unfolds features many sexually provocative scenes that are appropriate only for a mature 18+ audience. In case you are also an adult and wish to watch the anime, then you can stream it here.
Read More: Best Fanservice Anime
1. Gantz: O (2016)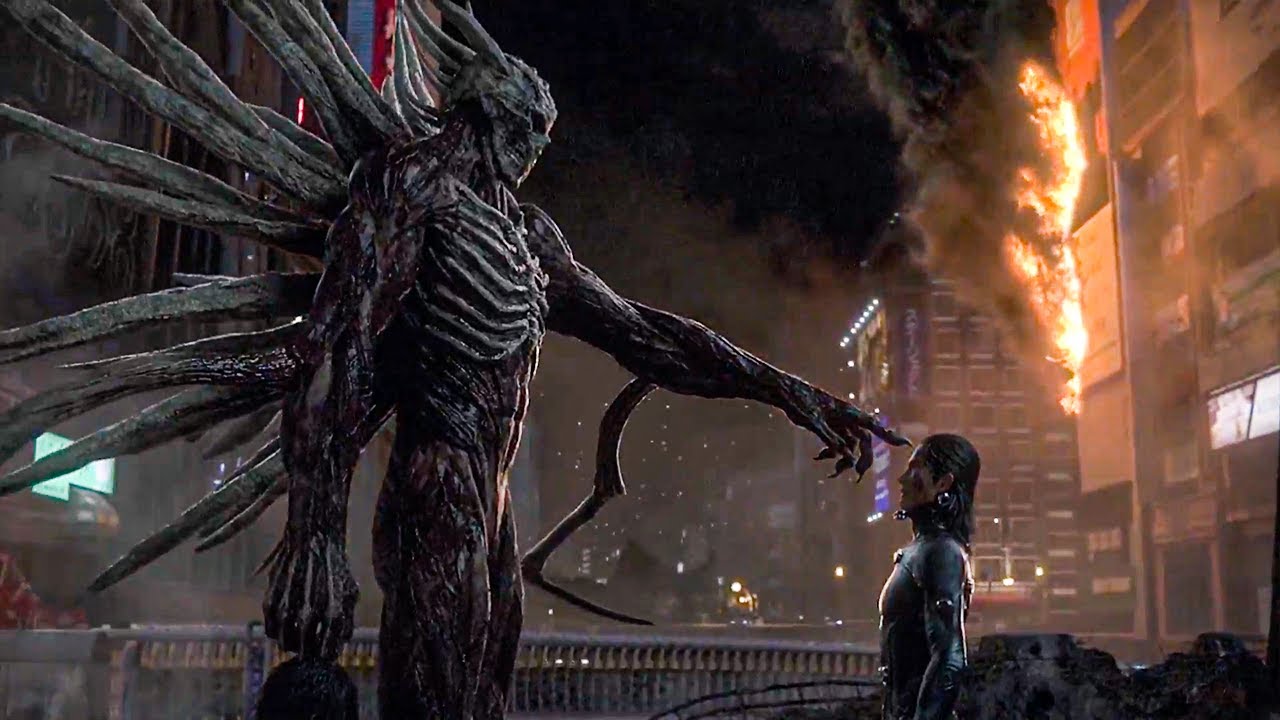 'Gantz: O' is a science fiction film that recounts a captivating story of seconds, chances, and death. When Masaru Katou is stabbed to death on the street, he wakes in a room the following day and realizes that he is now one of the players participating in a high-stakes game of life and death. If he accomplishes all the tasks assigned to him, he will be reincarnated and get to go back to his brother again, who is waiting for him in their home. However, to do that, he must successfully perform several demanding tasks and compromise his values in the process. The thriller movie captures the desperate struggle for life as Masaru sets out to take one daunting assignment after another. While the movie has no explicit sex scenes, but there are a few sexually provocative moments that should only be watched by a mature audience. You can stream the anime here.
Read More: Best Romantic Anime on Netflix