Dive into the vibrant world of Indian cinema with our curated list of the best Bollywood movies on Amazon Prime. Unveiling a cinematic tapestry that transcends borders and cultures, this selection is a kaleidoscope of storytelling brilliance, where every frame weaves a unique tale of love, ambition, and resilience. From heartwarming classics that echo through generations to avant-garde masterpieces pushing the boundaries of storytelling, these films are a testament to Bollywood's cinematic prowess. Join us on a cinematic odyssey that celebrates the rich heritage of Indian cinema, showcasing the amalgamation of compelling narratives, mesmerizing performances, and awe-inspiring visuals, all conveniently accessible on Amazon Prime.
25. A Death in the Gunj (2017)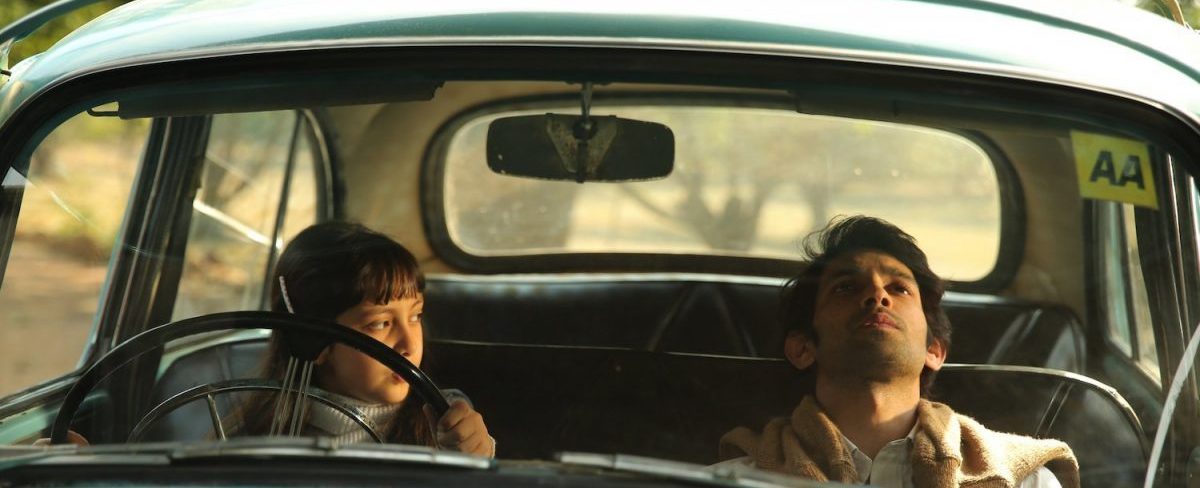 Konkona Sen Sharma takes the director's chair in 'A Death in the Gunj,' a poignant coming-of-age tale that revolves around Shutu, grappling with his complex notions of masculinity. Trapped within the hazy boundaries of societal expectations, he embarks on a personal journey, carving his niche in a perplexing world. This indie Bollywood gem boasts a stellar ensemble cast featuring Vikrant Massey, Kalki Koechiln, Om Puri, Gulshan Devaiah, Ranvir Shorey, and Jim Sarbh. 'A Death in the Gunj' stands as the epitome of unconventional Indian cinema, a must-watch that delves deep into the human psyche and defies mainstream norms. You can watch it here.
24. Kapoor & Sons (2016)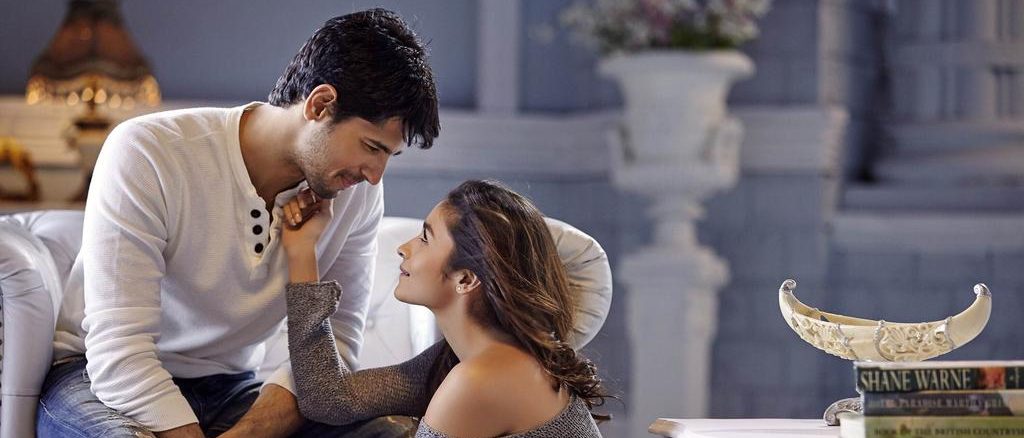 Beneath its seemingly simple exterior, 'Kapoor and Sons' unveils a tender narrative of a family reunited by the return of two brothers to their ailing grandfather's side. Yet, Shakun Batra's masterpiece delves deeper, addressing sensitive themes with grace and subtly reshaping Bollywood norms. This movie refrains from Bollywood stereotypes, redefining Indian cinema's portrayal of delicate issues. At its core, the film resonates as a heartwarming saga, spotlighting the unbreakable bonds forged by a family during trying times. Starring Rishi Kapoor, Alia Bhatt, Sidharth Malhotra, and Fawad Khan, it's a refreshingly authentic take on familial dynamics, earning its spot as a Bollywood game-changer. You may watch the film here.
23. Rock On!! (2008)
'Rock On!!,' directed by Abhishek Kapoor, broke new ground in Bollywood with its pioneering take on the music and friendship genre. The film revolves around four friends who reunite to relive their youthful dreams of forming a rock band. Kapoor's direction flawlessly captures the essence of the characters' aspirations and the power of their camaraderie. At the time of its release, 'Rock On!!' introduced a refreshing wave of musical storytelling to Bollywood, challenging conventional cinematic narratives and resonating with the youth. It celebrated the spirit of chasing one's dreams and the enduring bonds of friendship, making it a breath of fresh air in the Indian film industry. Feel free to check out the movie here.
22. Runway 34 (2022)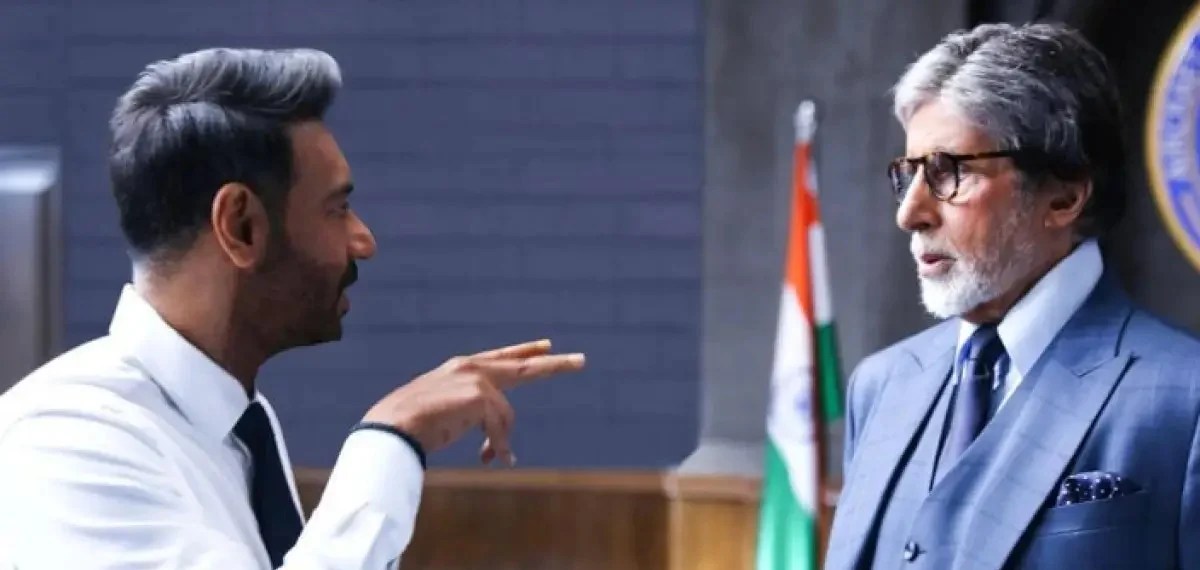 In the Hindi-language thriller 'Runway 34,' helmed by Ajay Devgn, the plot unfolds around the skilled pilot, Captain Vikrant Khanna, preparing for a flight from Dubai to Cochin. Despite a night of revelry, Khanna boards the flight with co-pilot Tanya Albuquerque. When a cyclone diverts the flight to Trivandrum, Khanna's decision sparks an investigation led by AAIB Head Narayan Vedant.
Albuquerque's unintentional revelation about Khanna's closed-eye landing sparks suspicion. In a gripping twist, Khanna's photographic memory is revealed, showcasing his remarkable skill. Though suspended for three months, his daring feat highlights his exceptional ability, making 'Runway 34' an unconventional thriller in Bollywood. You can check it out here.
21. Jab Tak Hai Jaan (2012)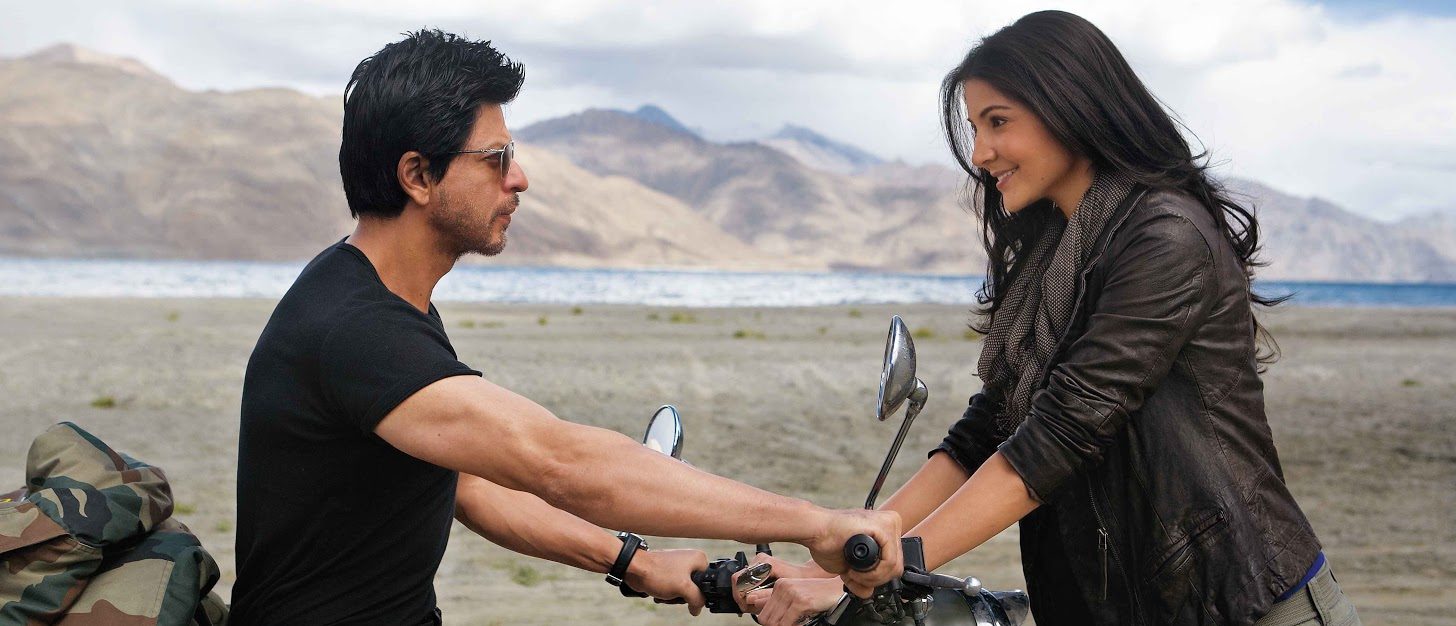 Directed by Yash Raj Chopra, 'Jab Tak Hai Jaan' stars Shah Rukh Khan, Anushka Sharma, and Katrina Kaif. The movie tells the story of bomb disposal expert Major Samar Anand of the Indian Army, whom photographer journalist Akira struggles to get clear footage of. As she slowly falls for the guy, she comes across his diary, which reveals his tragic past. Before Samar joined the army, he was a part-time waiter/ musician performing in the streets of London. That's when he fell in love with Meera, who reciprocated his feelings too, and even broke her engagement. However, Samar's tragic accident made Meera pray to God that if he healed Samar, she would leave him. Samar heals, Meera leaves, and Samar returns to India, angry at God. He thus trains and becomes a bomb expert, challenging God to take his life. Will Akira be able to reunite the two broken lovers? To find out, you can watch the movie here.
20. Detective Byomkesh Bakshy (2015)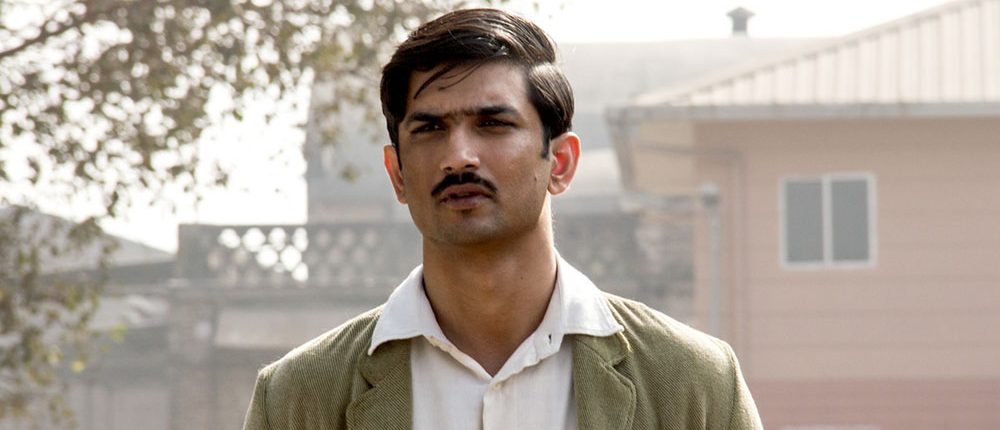 Directed by Dibakar Banerjee, 'Detective Byomkesh Bakshy!' is a gripping Bollywood mystery film based on the iconic fictional detective character created by Sharadindu Bandyopadhyay. Set in 1943 Calcutta during World War II, the film follows the young and brilliant detective Byomkesh Bakshy, played brilliantly by Sushant Singh Rajput. Bakshy is hired to solve the case of a missing man, which leads him into a complex web of crime, deceit, and political intrigue.
The film is a visual treat, capturing the essence of the era beautifully, and Banerjee's direction infuses it with a noirish, atmospheric quality. The strong performances, especially by Rajput, coupled with the engaging storyline and meticulous attention to detail, make 'Detective Byomkesh Bakshy!' a standout Bollywood movie, offering a refreshing take on the detective genre. You may watch it here.
19. Pathaan (2023)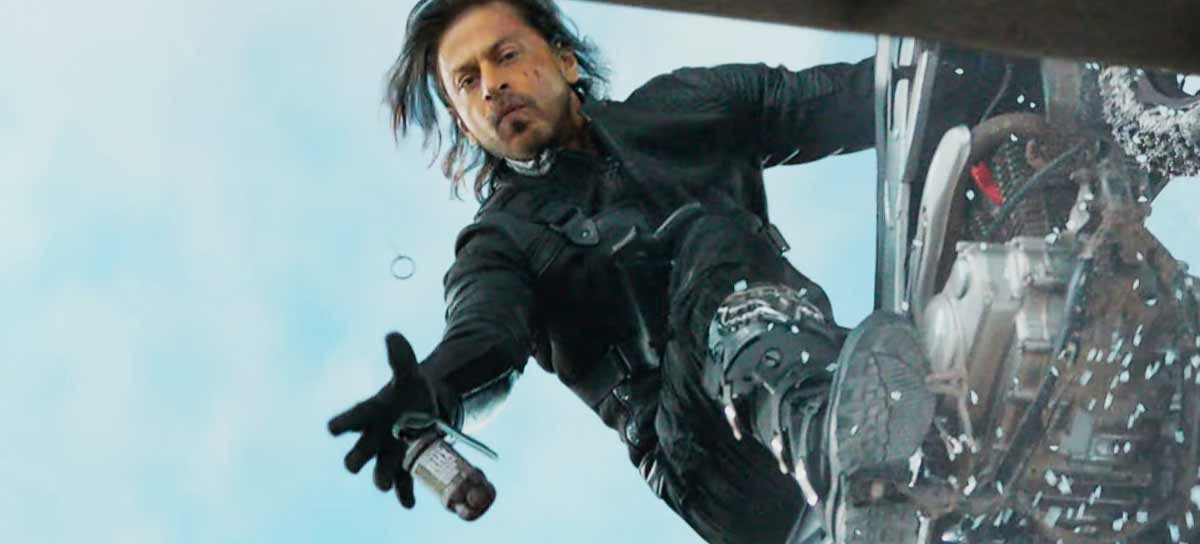 In this adrenaline-fueled Indian action extravaganza, 'Pathaan,' we follow the journey of an Indian operative racing against time to thwart an impending attack by a menacing mercenary group led by the unforgiving Jim. As doomsday looms, Pathaan teams up with his trusted ally, Agent Rubai, to confront Jim and prevent the catastrophic devastation he intends to unleash. While the film elicited a mixed reception, it doesn't hold back on delivering a plethora of heart-pounding action sequences, albeit with the extensive use of CGI, ensuring ample entertainment for enthusiasts of the genre.
Shah Rukh Khan reclaims the spotlight as the eponymous lead, seamlessly partnered with Deepika Padukone in yet another riveting cinematic collaboration. Salman Khan also graces the screen with his presence. However, the true gem in the crown, despite sharing less screen time with the charismatic Shah Rukh Khan, is John Abraham, who astutely embodies the villainous character of Jim. You may watch 'Pathaan' here.
18. Luck by Chance (2009)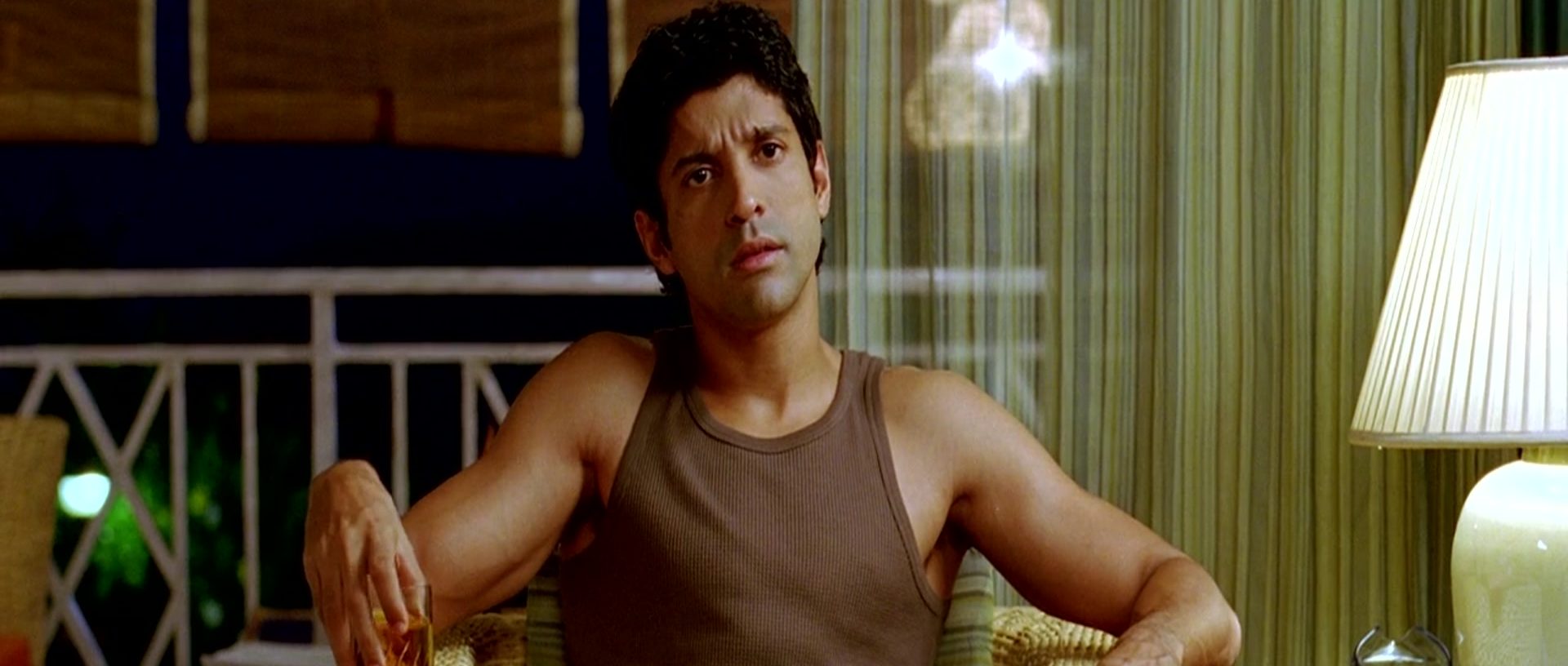 'Luck by Chance,' directed by Zoya Akhtar, is an underrated movie that offers an insider's look into the Indian film industry. The film stars Farhan Akhtar and Konkona Sen Sharma in lead roles, portraying struggling actors navigating the competitive world of Bollywood. The plot delves into their dreams, challenges, and the element of chance that can make or break careers. Zoya Akhtar's directorial debut masterfully blends drama and wit, shedding light on the glamour and grit behind the scenes. With a stellar ensemble cast and a realistic portrayal of the film industry, 'Luck by Chance' is not only entertaining but also an insightful and relatable cinematic experience. You can stream the film here.
17. Chak De! India (2007)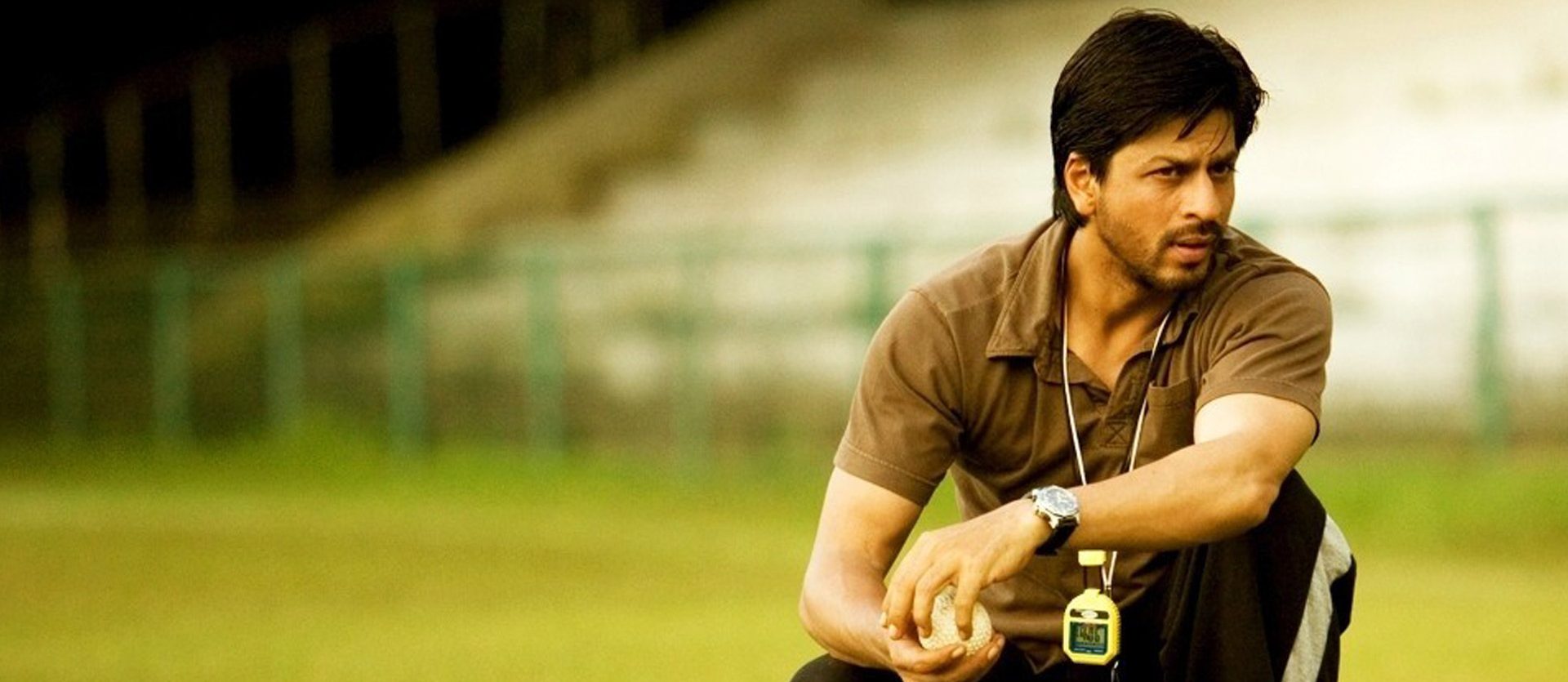 'Chak De! India,' directed by Shimit Amin, is a sports drama that shines as one of Bollywood's finest. The film follows the journey of Kabir Khan, played by Shah Rukh Khan, who rediscovers his passion for hockey as he coaches the Indian women's national field hockey team. Facing deep-rooted stereotypes, personal conflicts, and regional biases, Khan leads the underdog team to victory in the World Cup.
The exceptional ensemble cast, compelling storyline, and powerful portrayal of female empowerment make 'Chak De! India' is a great watch. It not only celebrates sports but also resonates as an inspirational and transformative narrative, transcending cultural boundaries and leaving a lasting impact on audiences worldwide. You can stream it here.
16. Kal Ho Naa Ho (2003)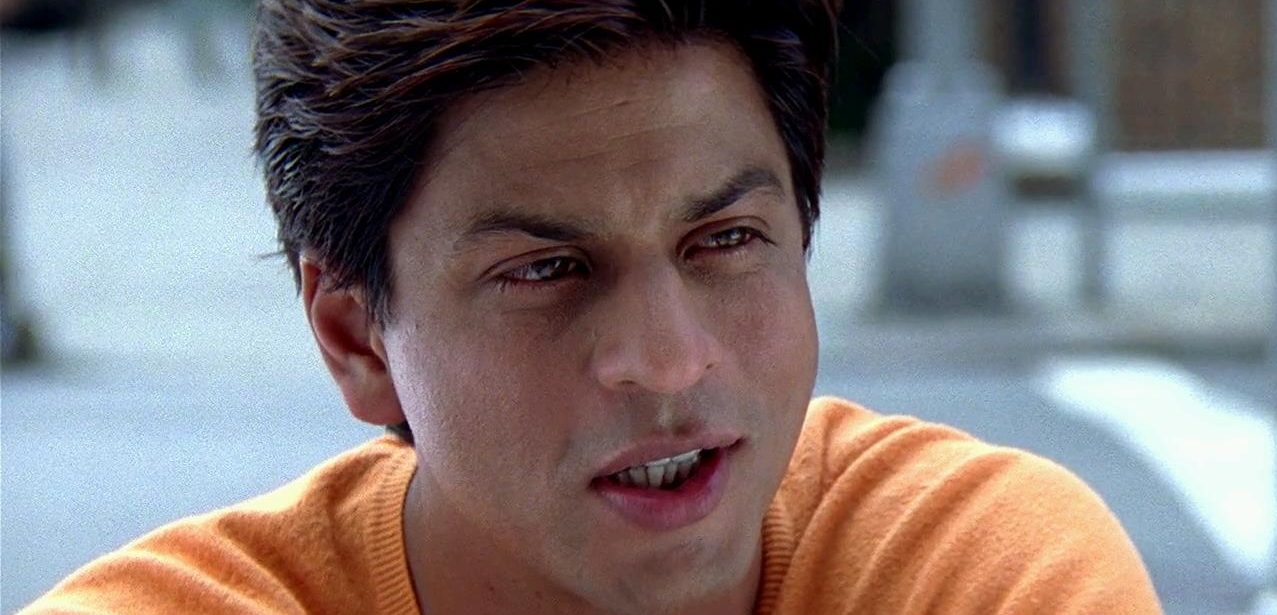 In the vibrant era of 2000s Bollywood, Shahrukh Khan emerged as a cinematic powerhouse, delivering one hit after another. Amidst his myriad classics, 'Kal Ho Naa Ho,' directed by Nikkhil Advani, stands out as a fan favorite. Khan portrays a terminally ill patient who embraces life with unmatched zeal. His profound impact on those around him transforms this film into a profoundly heartwarming experience.
Khan's charismatic performance is complemented by a stellar cast, including Preity Zinta, Saif Ali Khan, and Jaya Bachchan, all weaving a tale of love, friendship, and life's impermanence. Backed by a soul-stirring soundtrack, 'Kal Ho Naa Ho' isn't just a movie; it's a complete Bollywood journey, captivating hearts with its poignant storytelling and unforgettable characters. You can watch the movie here.
15. Newton (2017)

'Newton' is a profoundly compelling cinematic exploration, delving into the life of a government officer dispatched to a politically turbulent Central Indian region for election duties. This riveting narrative unveils the complexities of conducting free and fair elections amidst myriad obstacles. Rajkummar Rao and Pankaj Tripathi's remarkable performances elevate the film, immersing the audience into the heart of the politically charged terrain. With brilliant cinematography, 'Newton' masterfully captures the essence of the story, transporting viewers into the midst of heightened tension. It's a thought-provoking journey that provides a stark portrayal of the challenges faced in upholding democracy, making it a must-watch. You may watch it here.
14. Lakshya (2004)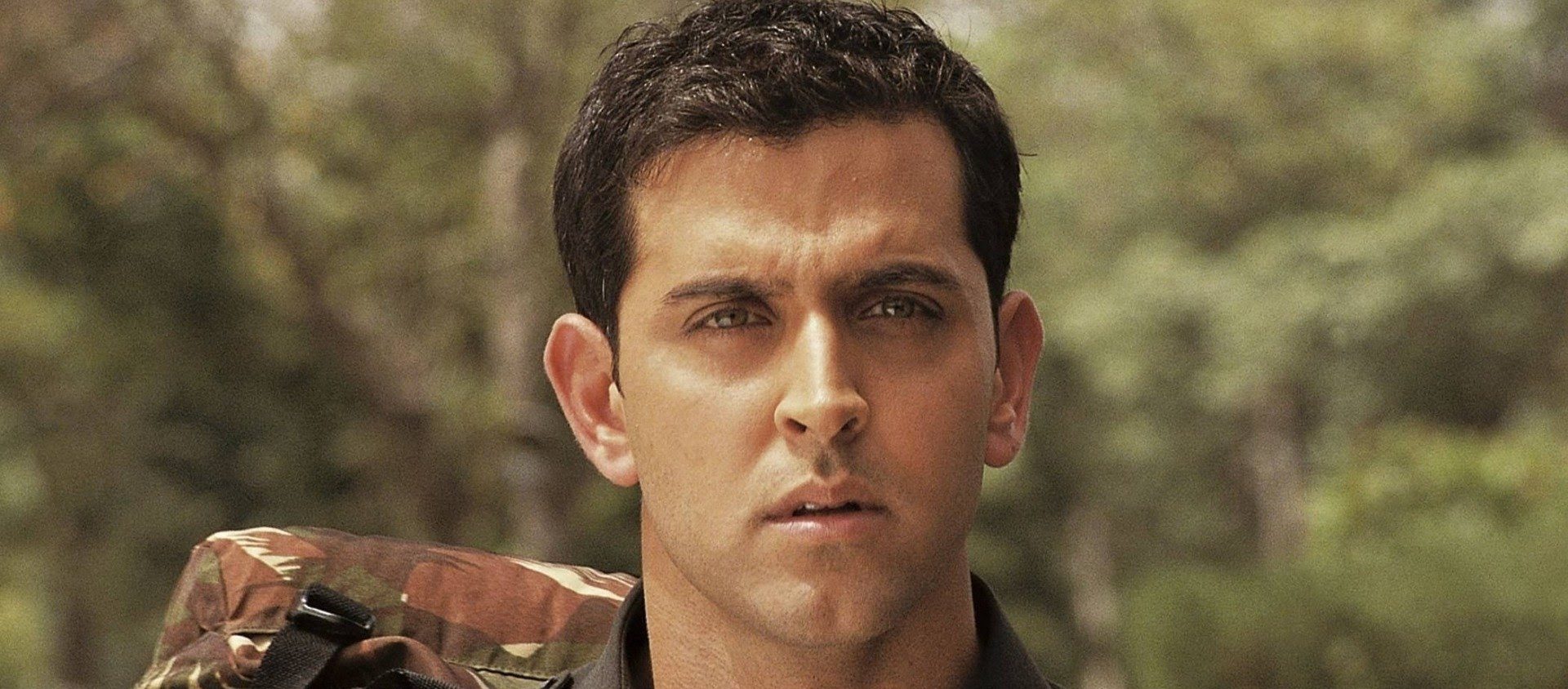 Hrithik Roshan delivers an unforgettable performance as Karan Shergill in 'Lakshya,' a character who transforms from a directionless, pampered youth into a determined soldier with a profound purpose. The film unfolds as the military molds Karan's life, leading him to the frontlines in service of his nation. 'Lakshya' is a truly inspiring cinematic journey, showcasing the incredible impact of military training and dedication.
Alongside Roshan, Preity Zinta, Boman Irani, and Ranvir Shorey offer stellar portrayals that enrich the narrative. Director Farhan Akhtar's adept storytelling adds depth and authenticity to this patriotic masterpiece, making it a must-watch for its compelling character evolution and remarkable ensemble cast. Feel free to check out this great movie here.
13. Tumhari Sulu (2017)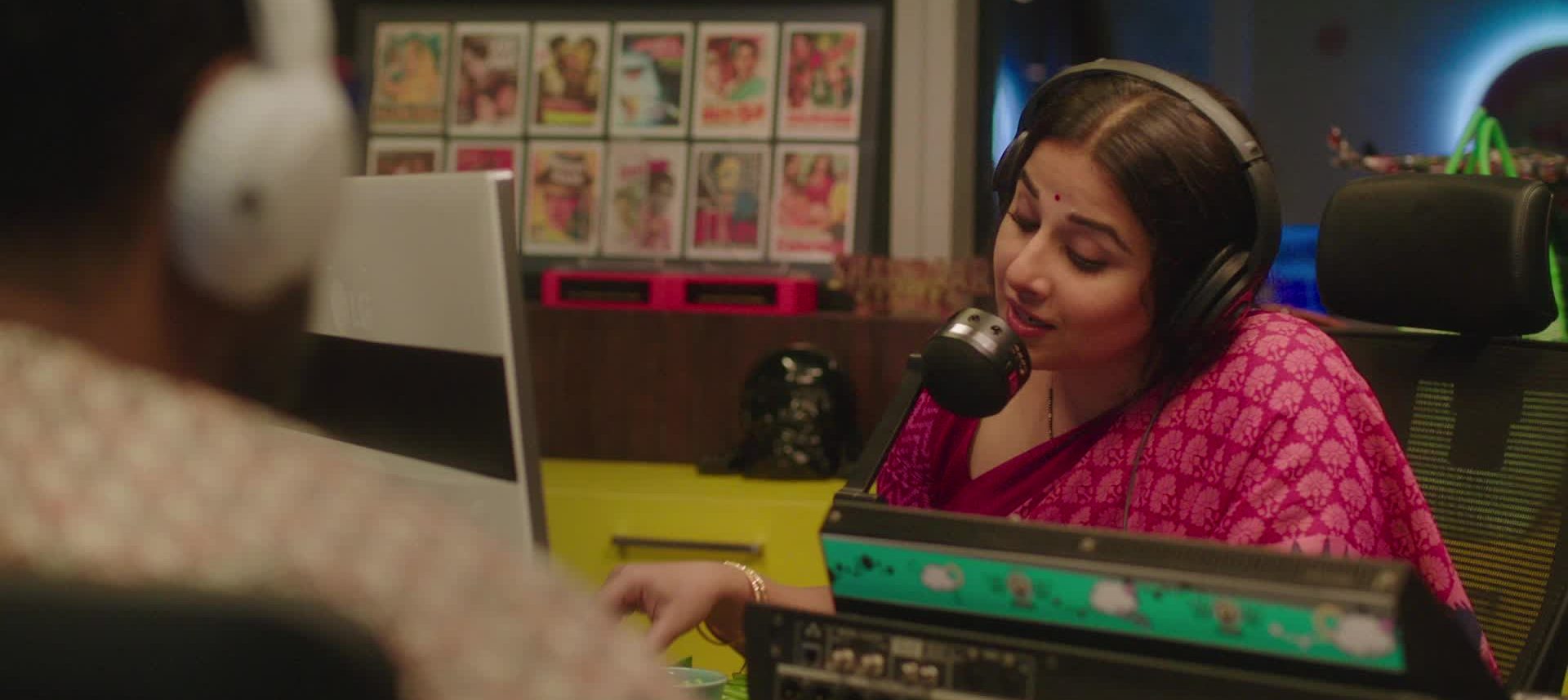 'Tumhari Sulu,' directed by Suresh Triveni, is a delightful and underrated gem in the sphere of less-famous Bollywood movies. The film revolves around Sulochana (Sulu), a middle-class housewife played by Vidya Balan, who unexpectedly discovers her talent for radio jockeying. With her infectious enthusiasm and endearing personality, she embarks on a journey to fulfill her dreams while balancing her familial responsibilities.
The cast, including Manav Kaul and Neha Dhupia, delivers stellar performances. What makes 'Tumhari Sulu' special is its heartwarming portrayal of a woman's empowerment, embracing the ordinary yet extraordinary aspects of everyday life. It's a subtle and feel-good movie that deserves more recognition for its charm and realism. You can stream it here.
12. Dilwale Dulhania Le Jayenge (1995)
'Dilwale Dulhania Le Jayenge,' affectionately known as DDLJ, is a revered romantic Bollywood classic directed by Aditya Chopra. The film tells the story of Raj and Simran, portrayed by Shah Rukh Khan and Kajol, who meet and fall in love during a European vacation but face familial opposition upon returning to India. With its timeless tale of love, honor, and tradition, the film captured hearts worldwide. DDLJ is iconic for its unforgettable performances, remarkable chemistry between the lead pair, and memorable music. It redefined romance in Indian cinema, setting a gold standard for love stories, and continues to be cherished by generations, making it a legendary cinematic milestone. You can stream 'Dilwale Dulhania Le Jayenge' here.
11. Raazi (2018)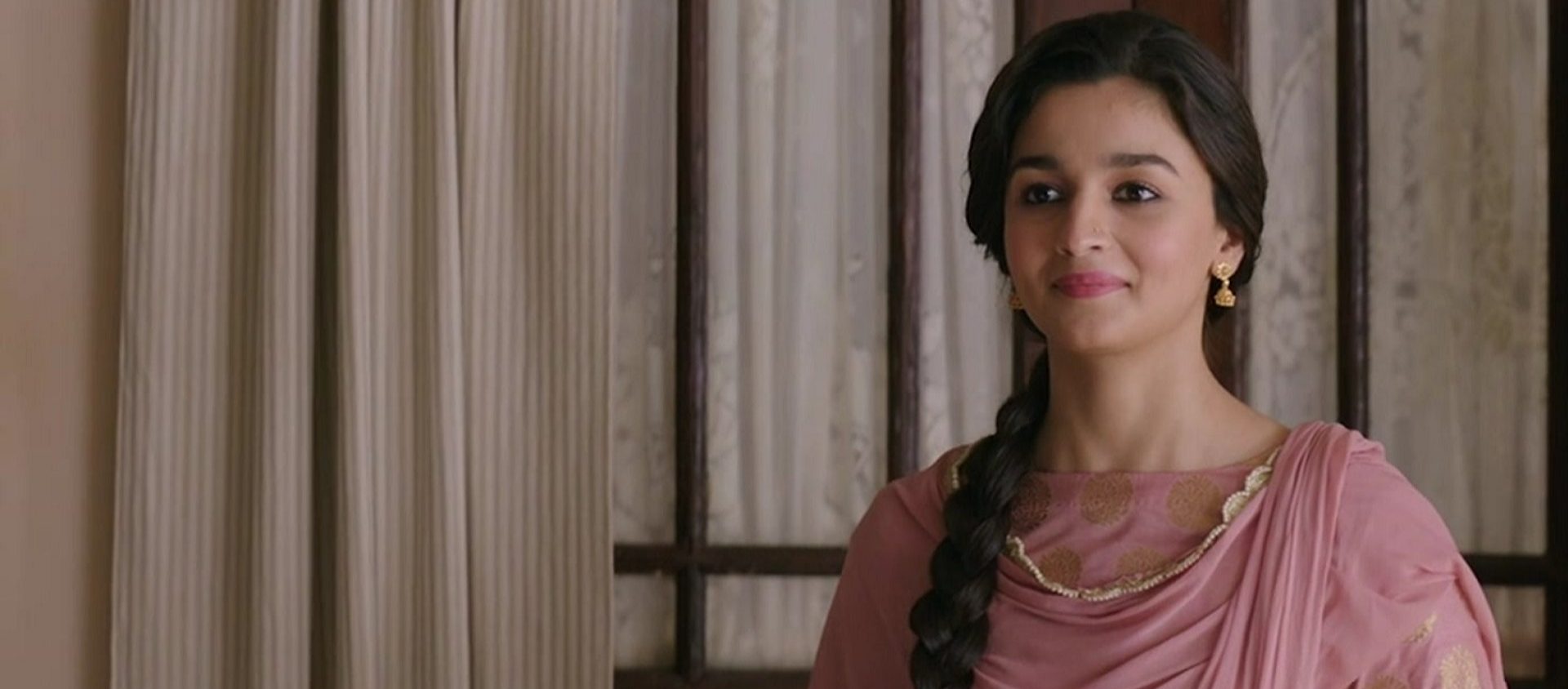 'Raazi,' a gripping Bollywood thriller directed by Meghna Gulzar, stands as a cinematic espionage endeavor that keeps you hooked from start to finish. The film, set against the backdrop of the 1971 Indo-Pakistani war, follows Sehmat Khan, portrayed brilliantly by Alia Bhatt, a young Indian woman who marries a Pakistani military officer to serve as an undercover spy. Based on Harinder Sikka's novel 'Calling Sehmat,' the film delves into themes of patriotism, sacrifice, and moral ambiguity.
Bhatt's compelling performance, supported by a stellar cast including Vicky Kaushal and Rajit Kapur, adds depth to the narrative. Meghna Gulzar's meticulous direction and the film's tight script create intense suspense, making 'Raazi' a compelling watch. Its nuanced portrayal of a complex female protagonist and its exploration of the intricacies of espionage elevate it as a standout Bollywood film. You can watch the film here.
10. Shakuntala Devi (2020)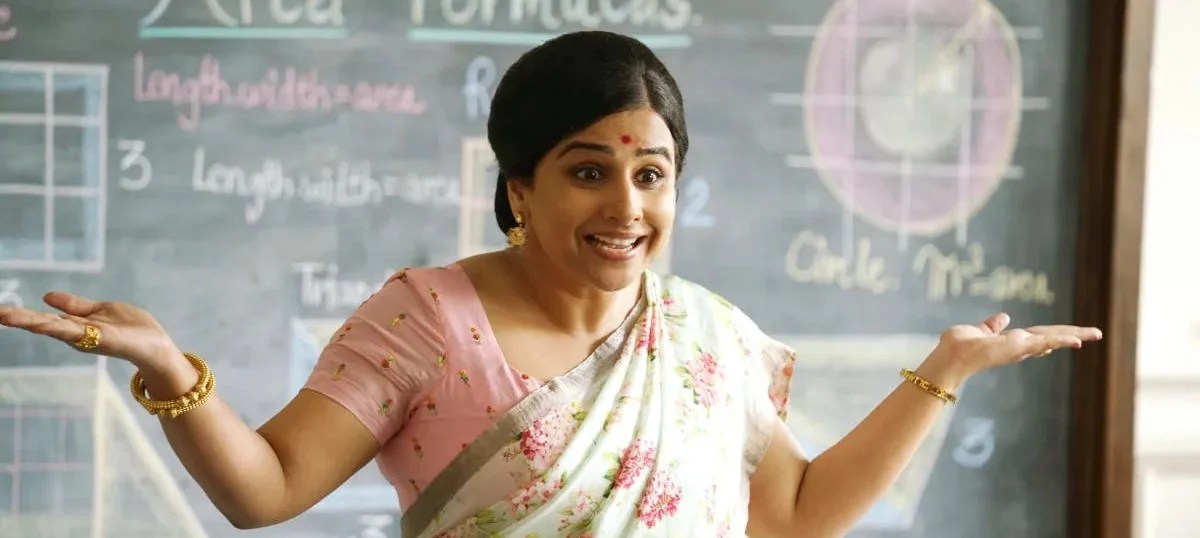 'Shakuntala Devi' is a biographical drama directed by Anu Menon, portraying the extraordinary life of the "Human Computer" from India, Shakuntala Devi, brilliantly portrayed by Vidya Balan. The film explores the life of the mathematical prodigy, showcasing her journey from a young girl with exceptional skills to a worldwide sensation. With a talented ensemble cast including Sanya Malhotra, Jisshu Sengupta, and Amit Sadh, the movie dives into the complexities of Shakuntala Devi's personal and professional life. It's a powerful narrative that celebrates individuality, women's empowerment, and the struggles of genius. You may watch the film here.
9. Veer-Zaara (2004)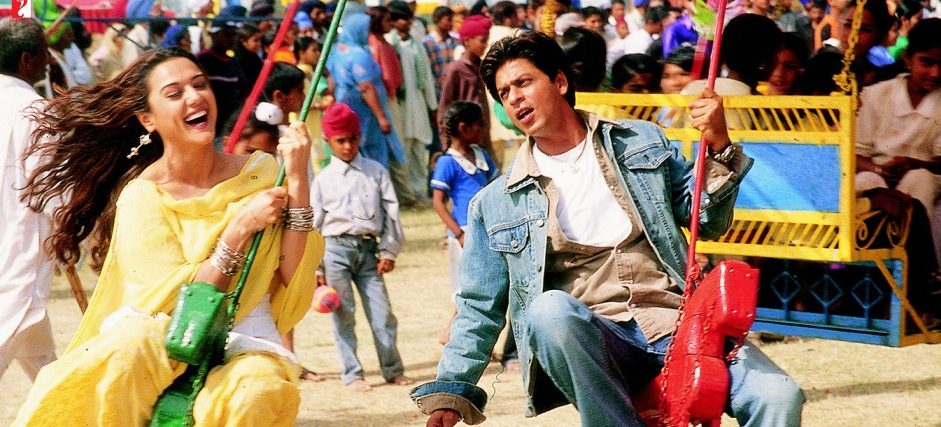 Another masterpiece by director Yash Raj Chopra, 'Veer-Zaara,' stars Shah Rukh Khan and Preity Zinta. The movie tells the tale of Veer Pratap Singh, a Squadron Leader in the Indian Air Force, and Zaara Hayaat Khan, a woman from Pakistan. During a rescue operation on Indian soil, Veer brings Zaara (who has come to India to fulfill her mother's last wish) to safety, and the former is smitten.
More than two decades pass, and we come across Saamiya Siddiqui, a Pakistani lawyer whose first case brings her face to face with her client, an aged Veer Pratap Singh, who has been in a Pakistani prison for the last 22 years. Why is he in prison? No one knows, and he hasn't opened up to anyone either. Will Saamiya be able to find out the truth? 'Veer-Zaara' is a tragically intense love story underscored by separation and sacrifice. You can stream the film here.
8. Ghajini (2008)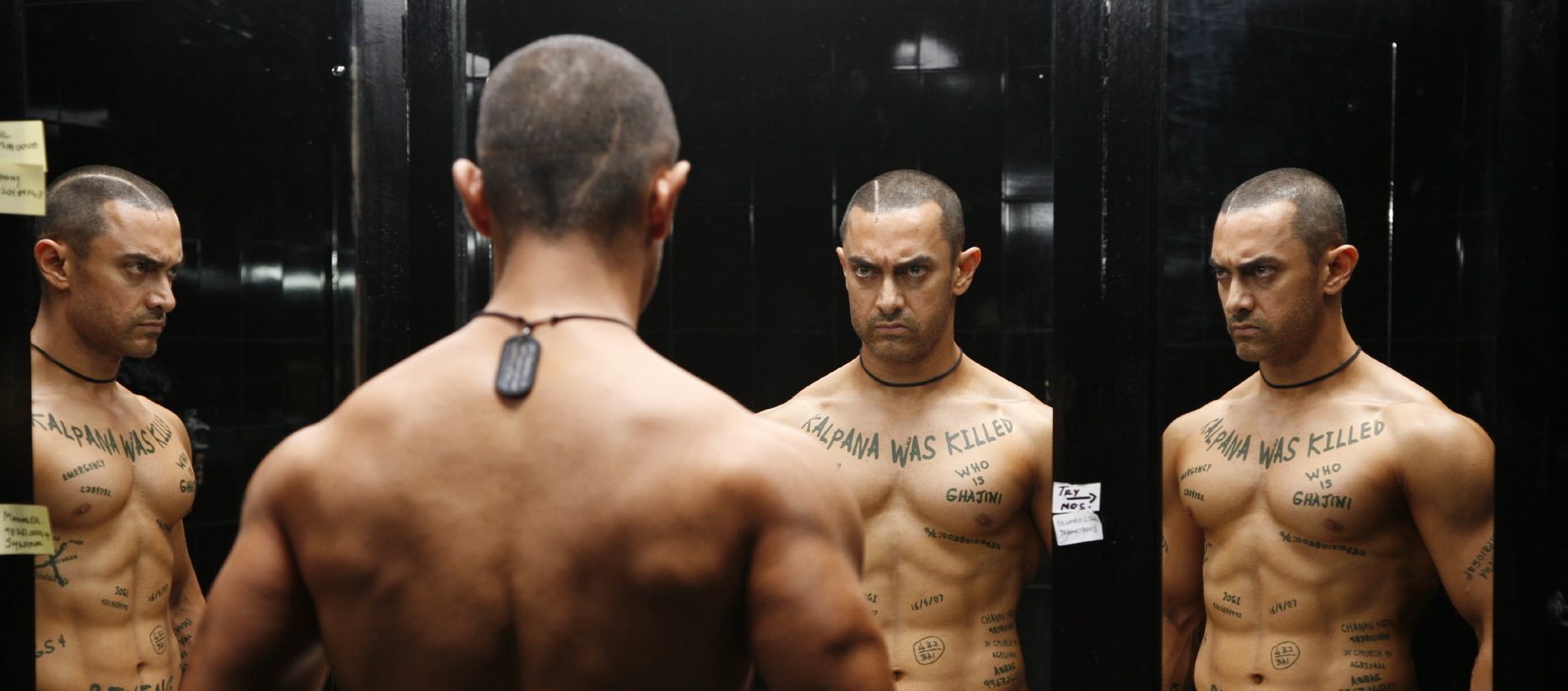 Undoubtedly a standout in Aamir Khan's repertoire, 'Ghajini' held the title of one of the highest-grossing Bollywood films in 2008 until it was surpassed by another Khan's blockbuster, '3 Idiots.' Drawing inspiration from the Hollywood classic 'Memento,' this Bollywood production seamlessly weaves together vibrant cinematography, high-octane action sequences, and stellar performances by Khan and Asin.
The narrative revolves around a man grappling with short-term memory loss as he embarks on a quest to uncover his lover's killer. To piece together the puzzle, he relies on photographs and cryptic body inscriptions. Amidst its suspenseful and psychological thriller elements, 'Ghajini' masterfully incorporates the quintessential Bollywood elements of music, comedy, and romance, resulting in a three-hour cinematic journey that is as captivating as it is entertaining from beginning to end, keeping audiences thoroughly engrossed. You can check out the film here.
7. Don (2006)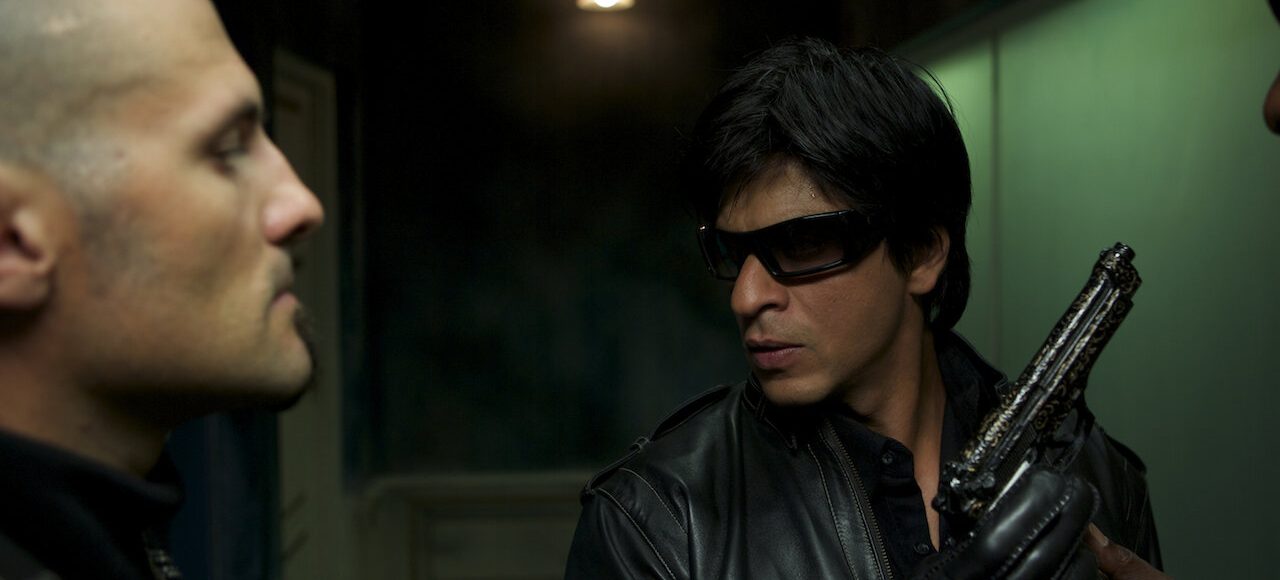 In 'Don,' Shah Rukh Khan delivers a mesmerizing performance that further cements his status as one of India's most celebrated actors. This enthralling crime thriller follows Vijay, a doppelgänger of the leader of an international smuggling ring. Pursued by a relentless police officer, circumstances take a dark turn when the officer meets his demise, leaving Vijay to navigate treacherous waters.
A remake of the 1978 classic, which starred Amitabh Bachchan in the titular role, this adaptation stands as a brilliant work in its own right, positioning Khan as the quintessential modern-day Don. Priyanka Chopra shines in her role, complementing the film's intrigue. Director Farhan Akhtar's execution mirrors a James Bond-style cinematic spectacle, earning enduring acclaim. 'Don' remains a timeless testament to Bollywood's prowess in crafting thrilling and stylish narratives. You can stream the movie here.
6. Tumbbad (2018)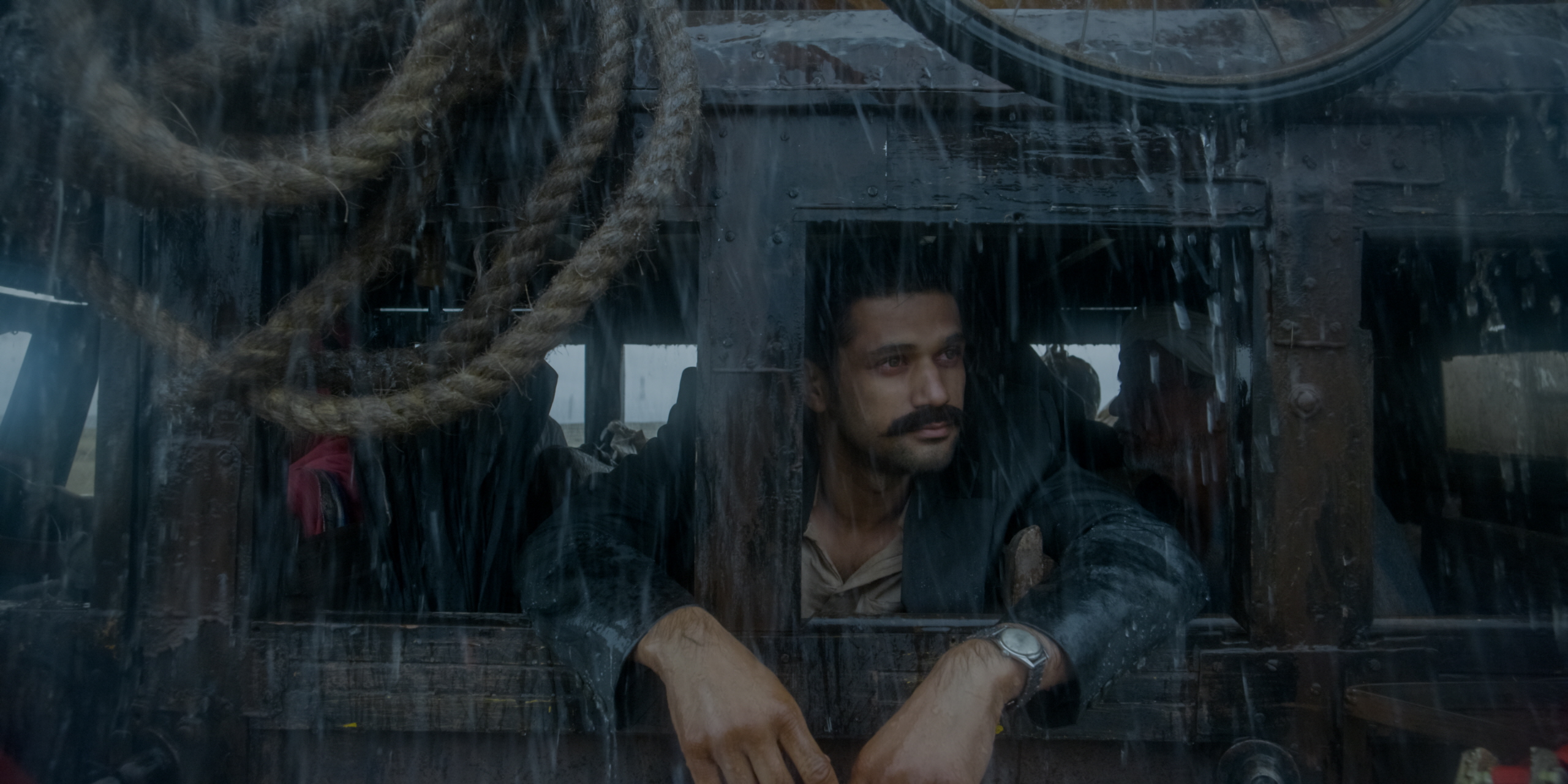 In the eerie world of 'Tumbbad,' horror unfolds at a deliberately measured pace, devoid of conventional jump scares. This innovative film weaves a tapestry of mythology and fantasy, exploring the shadows of the human psyche. Set against the backdrop of 1920s Tumbbad, the chilling narrative spans three generations, chronicling a family's descent into darkness through their devotion to the demonic entity Hastar.
The film delves deep into themes of greed, power, and the destructive potential of human desires, offering a unique glimpse into Indian folklore horror. With its remote locale, historical setting, claustrophobic scenes, masterful cinematography, and exceptional performances, 'Tumbbad' crafts an atmosphere charged with tension and intrigue, marking director Rahl Anil Barve's stellar debut. You may watch the film here.
5. Gully Boy (2019)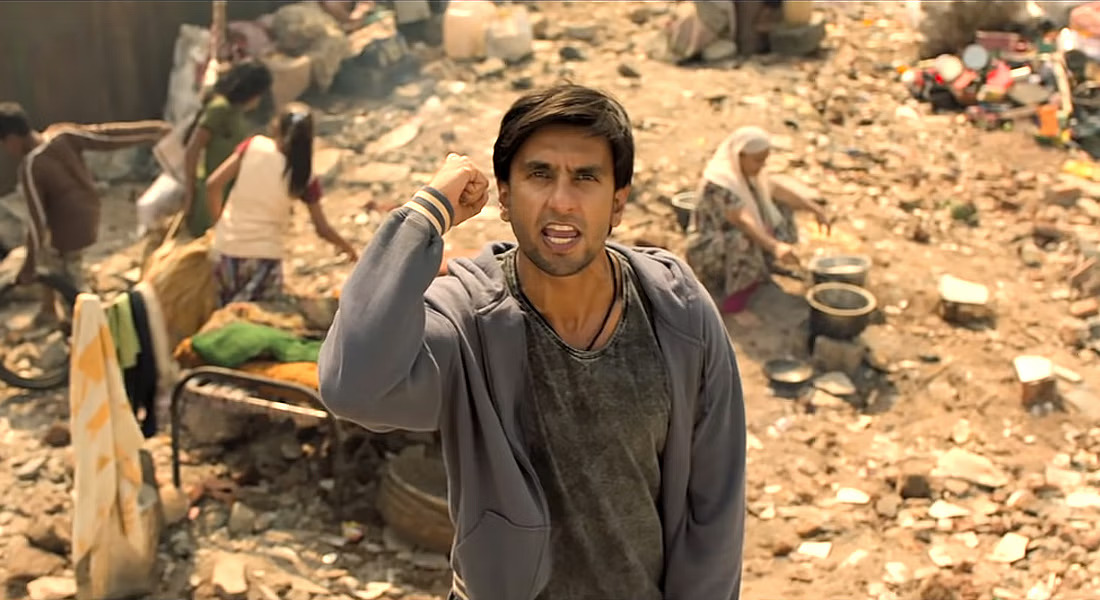 'Gully Boy,' directed by Zoya Akhtar, is a cinematic marvel that captures the raw energy of Mumbai's underground rap scene. The film follows the journey of Murad, a young aspiring rapper from the slums, brilliantly portrayed by Ranveer Singh, as he battles social barriers, poverty, and his own inhibitions to pursue his passion for music. Alia Bhatt shines as Safeena, his fierce and supportive girlfriend.
The film's groundbreaking nature lies in its unapologetic portrayal of social issues, like class divide and gender dynamics, coupled with its authentic representation of street rap culture. With powerful performances, a compelling storyline, and a soul-stirring soundtrack, 'Gully Boy' not only entertains but also sparks vital conversations, making it a trailblazing masterpiece in Indian cinema. You can stream it here.
4. Dhoom 2 (2006)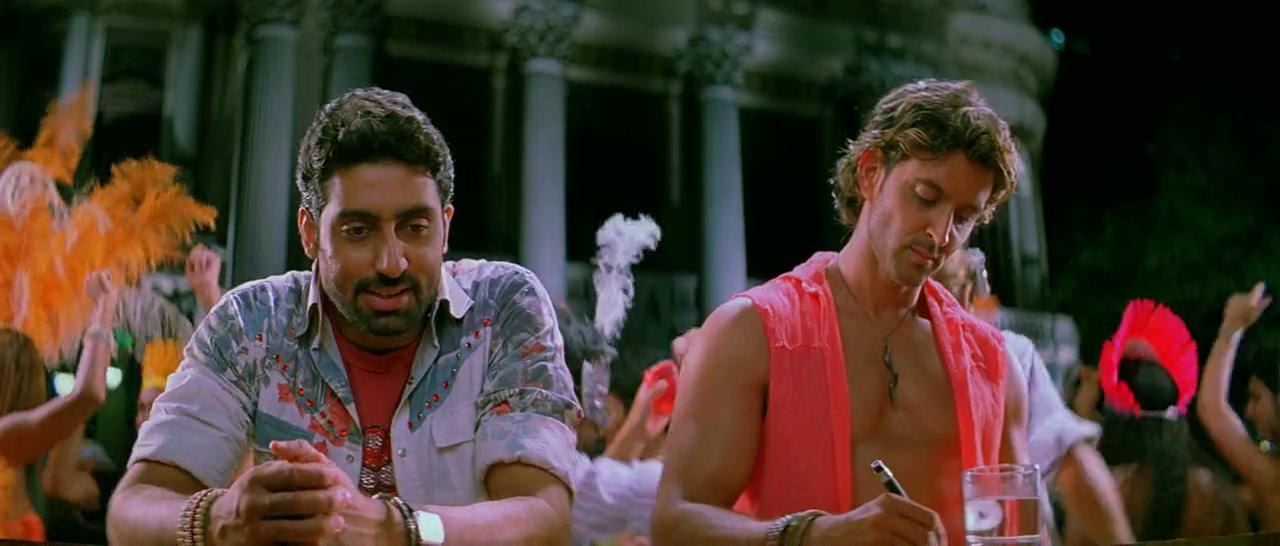 'Dhoom 2' is a Bollywood heist action thriller featuring a star-studded cast, including Hrithik Roshan, Aishwarya Rai, Abhishek Bachchan, Uday Chopra, and Bipasha Basu, all delivering captivating performances. The film follows the enigmatic Mr. A, a cunning international thief. In this chapter, he audaciously plots to steal the Queen of England's crown, setting off a cascade of exhilarating chases and adventures.
True to Bollywood's signature style, the movie embraces its lengthy runtime, offering a delightful feel-good experience. Balancing action, humor, suspense, and romance, it caters to fans of various genres. While Western moviegoers might find it a departure, ardent Bollywood enthusiasts will revel in its joyous charm despite its extended duration. You can enjoy the movie here.
3. Article 375 (2019)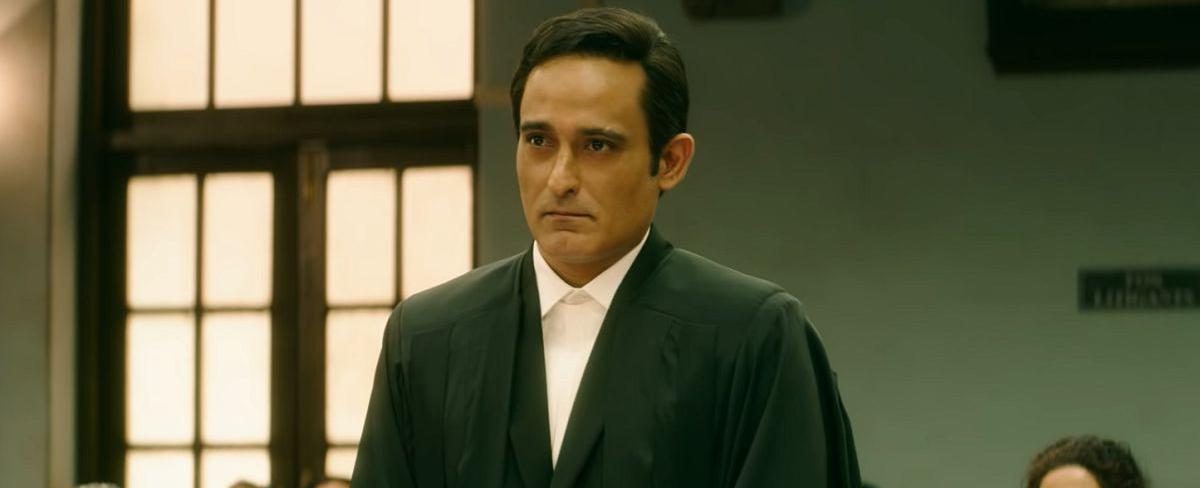 'Article 375,' directed by Ajay Bahl, is a compelling legal drama that delves into the complexities of a rape case in India. The film follows a celebrated defense lawyer, Tarun Saluja (Akshaye Khanna), who is tasked with representing a film director accused of sexually assaulting a costume assistant (Meera Chopra). Rich in courtroom intensity, the movie challenges societal biases and legal loopholes.
Rich performances by Khanna and Chopra, along with a strong supporting cast including Rahul Bhat and Kruttika Desai, elevate the film. Its nuanced exploration of consent, power dynamics, and justice within the Indian legal system makes 'Article 375' a standout film, provoking thoughtful discussions and reflecting the harsh realities of society. You can stream the film here.
2. Shershaah (2021)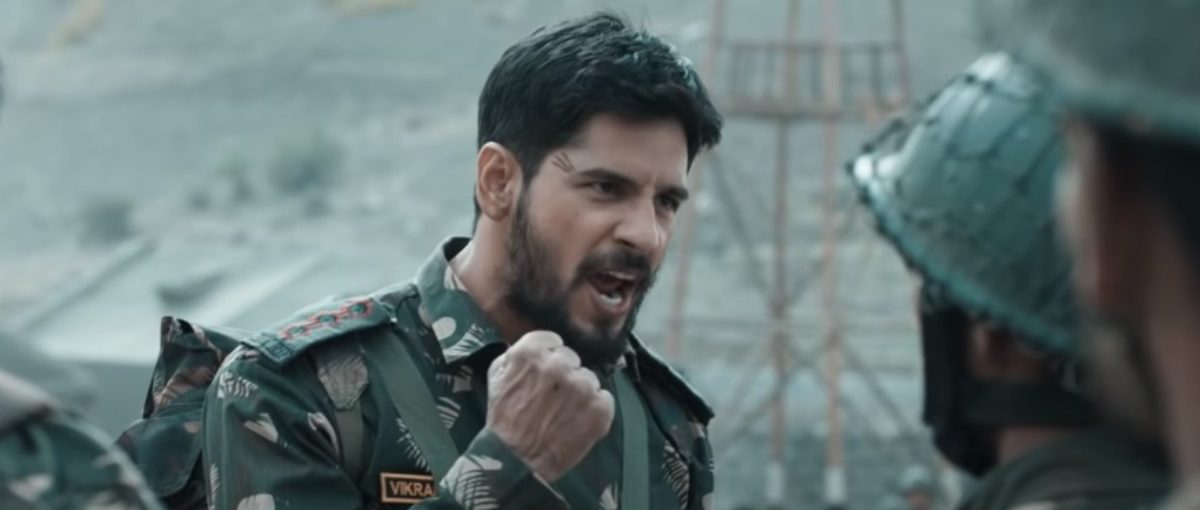 'Shershaah' is a compelling war movie that captivates audiences with its gripping portrayal of the real-life hero, Captain Vikram Batra, who valiantly fought during the Kargil War. Directed by Vishnu Varadhan, the film paints a vivid picture of his life, his love story, and his ultimate sacrifice for the nation. Sidharth Malhotra delivers a standout performance in the lead role, supported by an impressive cast that includes Kiara Advani. The film stands out due to its authentic depiction of the war, powerful storytelling, and the emotional depth it brings to Captain Batra's inspiring story, making 'Shershaah' a remarkable and resonant war movie. You can watch the movie here.
1. Dil Chahta Hai (2001)
'Dil Chahta Hai' is a masterpiece of Indian cinema directed by Farhan Akhtar, celebrated for its fresh and relatable portrayal of friendship and youthful aspirations. The film revolves around three inseparable childhood friends, played by Aamir Khan, Saif Ali Khan, and Akshaye Khanna, as they navigate the complexities of love, friendship, and growing up. Farhan Akhtar's directorial debut captures the essence of contemporary urban India, and its narrative, humor, and memorable performances resonate with audiences of all ages. This cinematic gem's enduring appeal lies in its authentic portrayal of the bonds that shape our lives, making it a timeless classic in the realm of Indian filmmaking. You may stream this film here.
Read More: Best Bollywood Movies on Netflix