In the vibrant world of Bollywood cinema, where every frame tells a captivating tale, Netflix serves as a treasure trove for enthusiasts seeking the best of Indian cinema. Here is a curated guide through the streaming giant's vast collection, showcasing the epitome of Indian filmmaking. From timeless classics that define the essence of Bollywood to contemporary gems that push the boundaries of storytelling, this compilation celebrates the richness and diversity of Indian cinema. Join us on a cinematic journey, exploring the magic of soul-stirring narratives, unforgettable performances, and visually stunning spectacles that have captured hearts worldwide. Get ready to dive into a world where every click opens the door to cinematic brilliance.
30. Gangubai Kathiawadi (2022)

'Gangubai Kathiawadi,' directed by Sanjay Leela Bhansali, brings to life the story of Gangubai Kothewali from S. Hussain Zaidi's 'Mafia Queens of Mumbai.' Portrayed brilliantly by Alia Bhatt, the film charts Gangubai's inspiring journey from a simple girl in Kathiawad to a formidable force in the crime world. Bhansali's direction, combined with Bhatt's compelling performance, crafts a powerful cinematic experience, immersing viewers in a tale of resilience, strength, and spirit in the face of adversity. You may watch the film here.
29. Ludo (2020)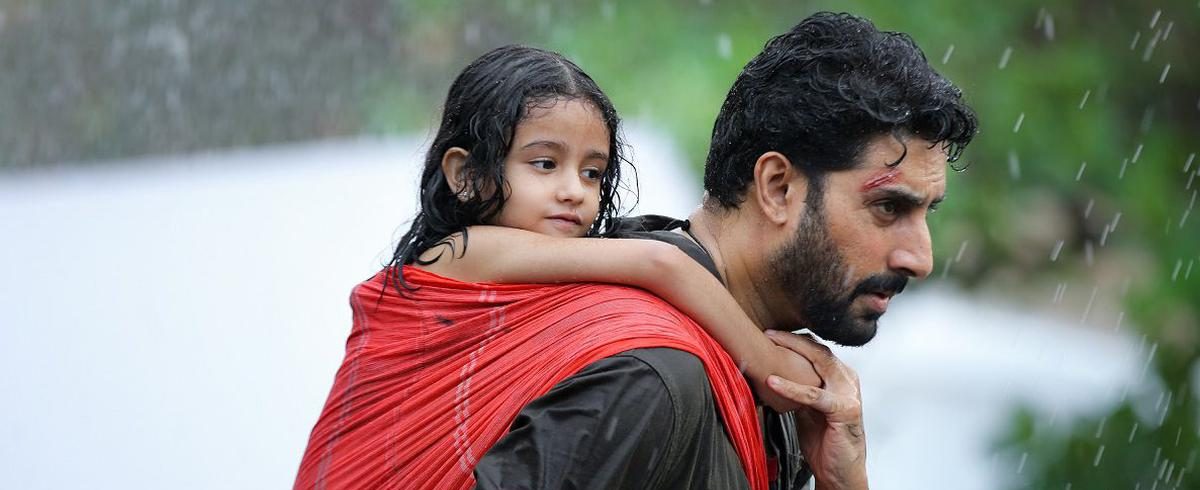 'Ludo,' an Indian dark comedy film directed by Anurag Basu, weaves an intricate tale of four lives intertwined by fate and circumstance. This engaging ensemble cast features Abhishek Bachchan, Rajkummar Rao, Pankaj Tripathi, Aditya Roy Kapur, and others. Set against the backdrop of the game of Ludo, the film explores themes of love, deceit, and destiny. With its quirky storytelling and unique narrative structure, 'Ludo' offers a delightful blend of humor, drama, and emotion. Feel free to check out the movie here.
28. Darlings (2022)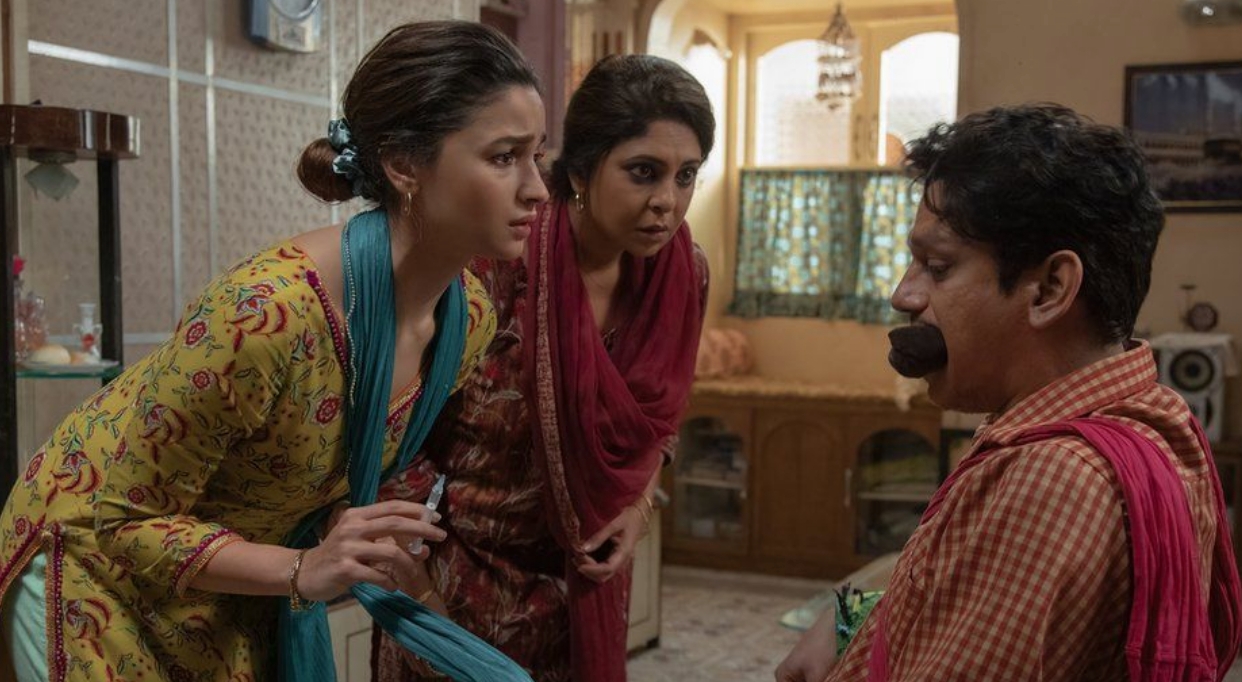 In the dark comedy film 'Darlings,' starring Alia Bhatt, we follow the twisted lives of two women in a Mumbai suburb. The story unfolds as they accidentally commit a crime of passion, leading them into a web of deception and chaos. As they try to cover up their tracks, their lives intertwine with a corrupt cop and a powerful politician. Amidst the humor, the film delves into the complexities of ambition, love, and betrayal, painting a satirical portrait of modern urban life. With Alia Bhatt's stellar performance, 'Darlings' navigates the fine line between comedy and darkness, offering a unique cinematic experience. You can check out the film here.
27. Gunjan Saxena: The Kargil Girl (2020)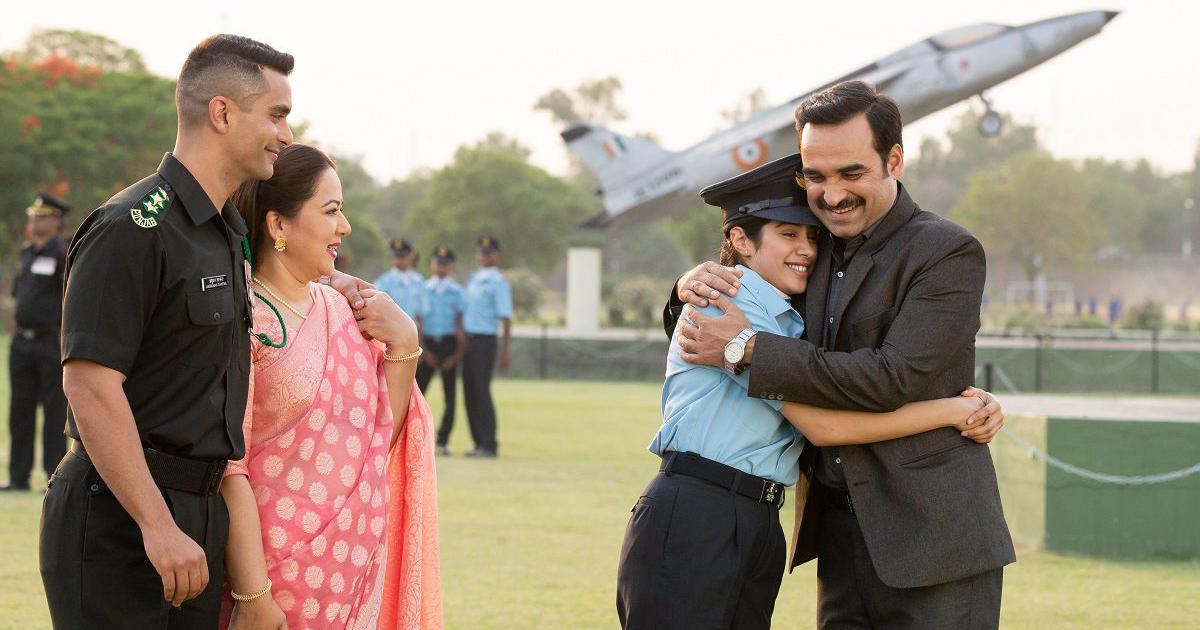 'Gunjan Saxena: The Kargil Girl' is a biographical drama that brings to life the inspiring journey of Gunjan Saxena, the first Indian female airforce pilot to serve in combat. Played by Janhvi Kapoor, the film chronicles her determination to break gender barriers and serve her nation during the Kargil War. It delves into the challenges and stereotypes she faced, portraying her unwavering commitment to her dreams. The movie is a poignant tribute to her resilience, depicting the courage and tenacity required to shatter societal norms. You can watch 'Gunjan Saxena: The Kargil Girl' here.
26. Monica, O My Darling (2022)
In 'Monica, O My Darling,' a complex web of deception and murder unfolds as Jayant Arkhedkar, a high-ranking executive, embarks on an affair with Monica Machado, the company secretary. When Monica reveals she's pregnant and tries to blackmail Jayant, he, along with two others, devises a plan to kill her. However, their scheme goes awry, and Monica mysteriously survives. As the bodies pile up and suspicion grows, a series of shocking revelations come to light, uncovering a sinister world of secrets and treachery. The film takes audiences on a thrilling journey through a dark and unpredictable landscape, leaving them guessing until the very end. You may watch it here.
25. Doctor G (2022)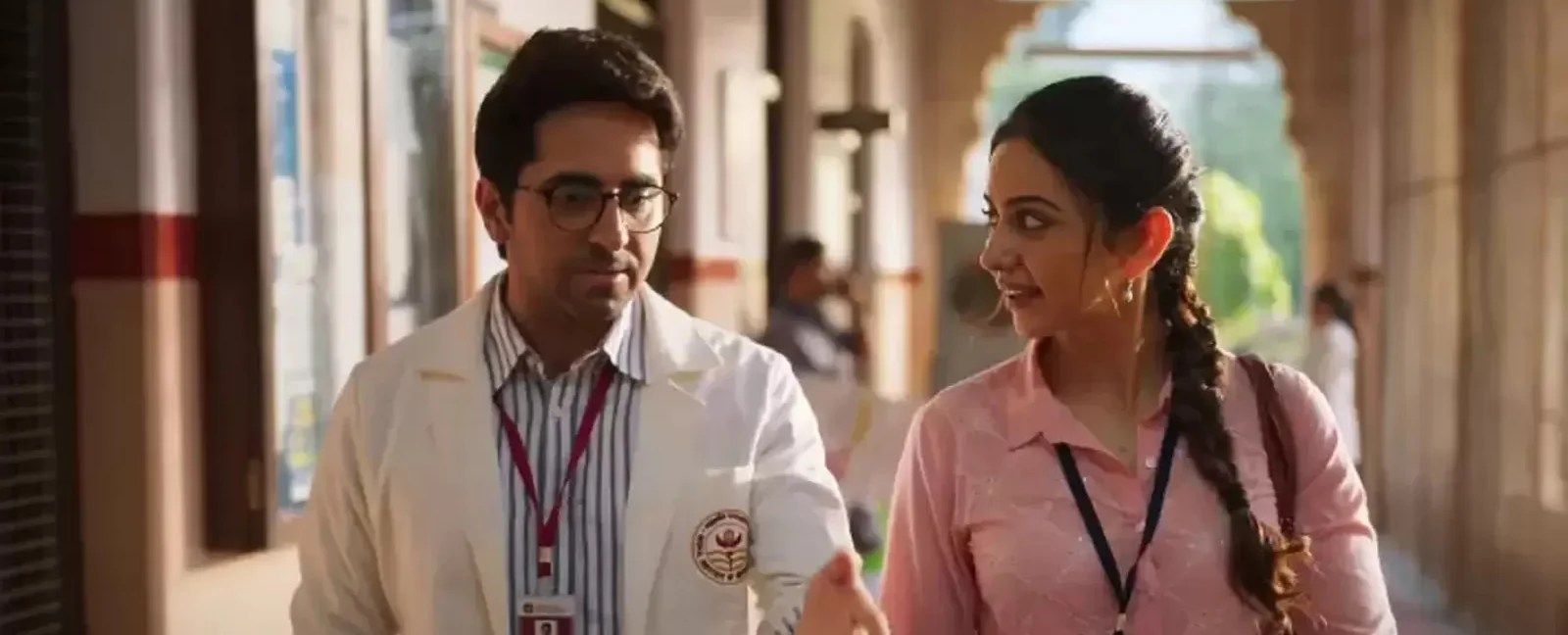 Directed by Anubhuti Kashyap, the uproariously clever medical comedy 'Doctor G' stars Ayushmann Khurrana, Rakul Preet Singh, and Shefali Shah. Khurrana portrays Uday Gupta, a medical student who, instead of specializing in orthopedics, embarks on an unexpected journey in the female-dominated world of Gynaecology. Brimming with entertaining hijinks, the film combines genuine moments with humor amidst the chaos of Dr. Gupta's unique education. With a script that skillfully addresses pertinent medical scenarios for its female audience, 'Doctor G' strikes a perfect balance between reality, comedy, and a touch of romance. You may watch the film here.
24. Pad Man (2018)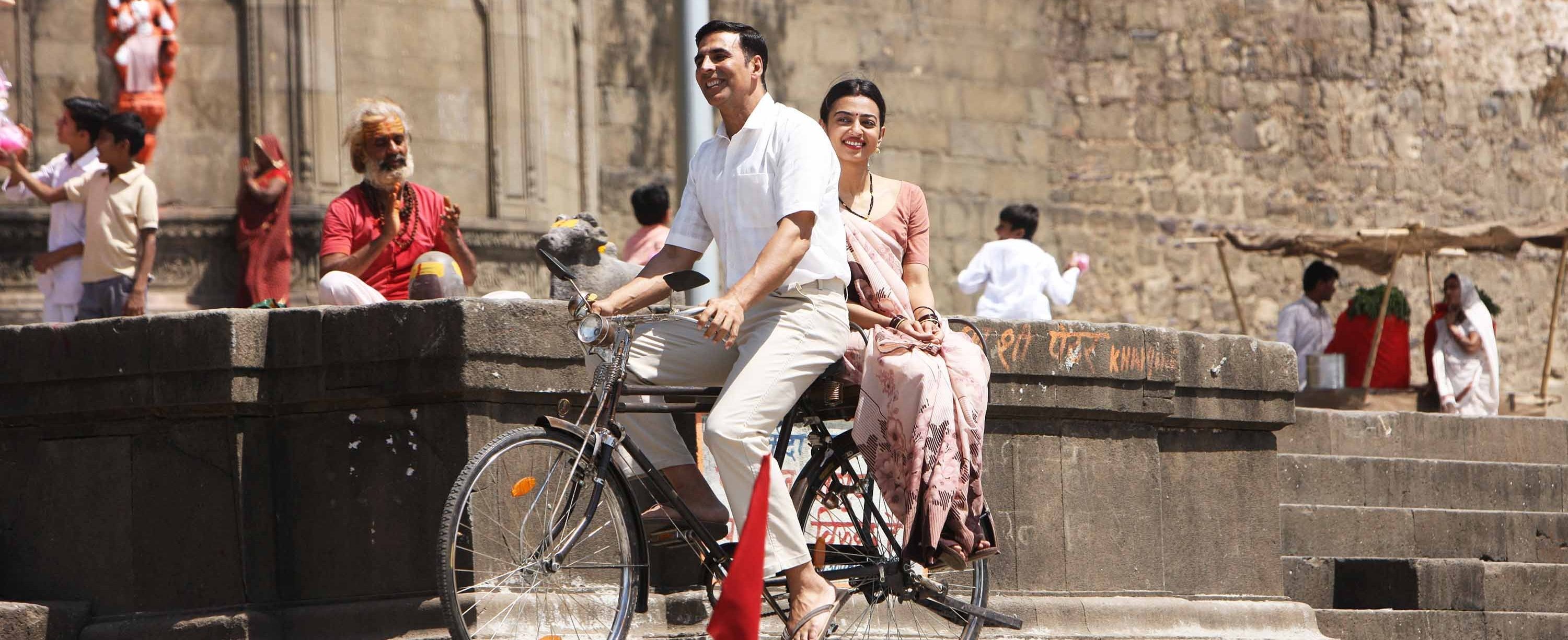 'Pad Man,' directed by R. Balki, is a thought-provoking and inspirational biographical drama. The film centers on Arunachalam Muruganantham, portrayed by Akshay Kumar, a visionary entrepreneur who revolutionizes menstrual hygiene for women in rural India by creating low-cost sanitary napkins. Facing societal taboos and skepticism, Muruganantham's remarkable journey towards a more accessible and dignified menstrual health solution challenges traditional norms and prejudices. The cast also includes Radhika Apte and Sonam Kapoor, who deliver impactful performances. 'Pad Man' deftly combines social relevance with humor and empathy, shedding light on a critical issue while celebrating the spirit of innovation and change. You can stream the film here.
23. Ginny Weds Sunny (2020)

Directed by Puneet Khanna, 'Ginny Weds Sunny' is a heartwarming romantic comedy that revolves around the charming Ginny (Yami Gautam) and the persistent Sunny (Vikrant Massey). Ginny, hesitant about an arranged marriage, seeks Sunny's help in an unconventional mission to win her heart. The film boasts a talented ensemble cast, with strong performances by Ayesha Raza, Suhail Nayyar, and Isha Talwar. As the story unfolds, 'Ginny Weds Sunny' navigates themes of love, tradition, and self-discovery, painting a delightful portrait of modern romance and the complexities of Indian matchmaking. You can stream the film here.
22. Love Per Square Foot (2018)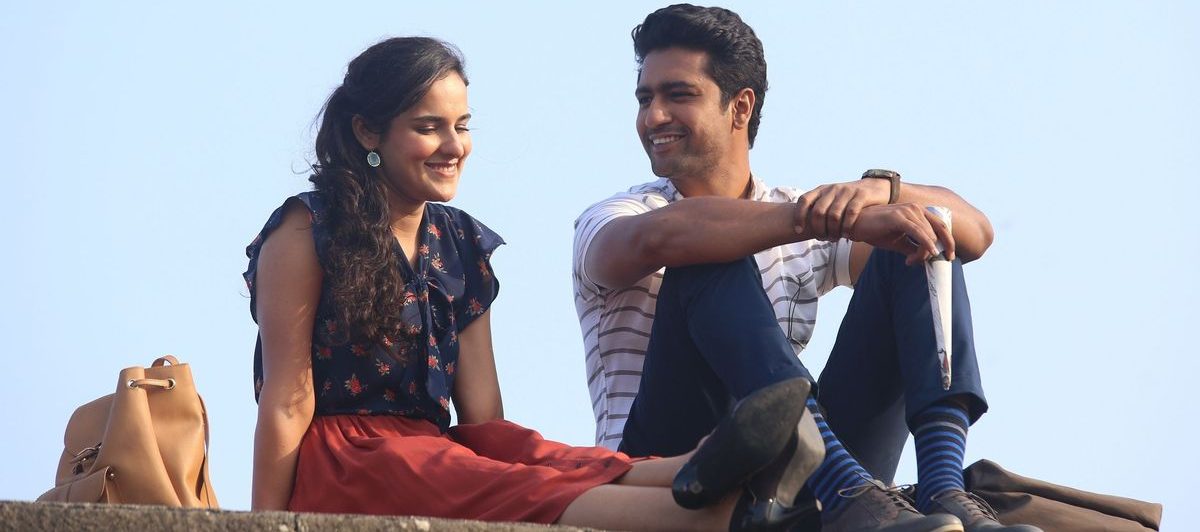 'Love Per Square Foot,' directed by Anand Tiwari, is a heartwarming romantic comedy that explores the trials and tribulations of modern urban living in Mumbai. The film's plot revolves around a young couple, Vicky Kaushal and Angira Dhar, who enter a fake marriage to secure a much-coveted apartment under a government housing scheme. As they navigate the complexities of their unconventional arrangement and personal aspirations, the story unveils the complexities of love and relationships in the bustling city. You can stream the movie here.
21. Fitoor (2016)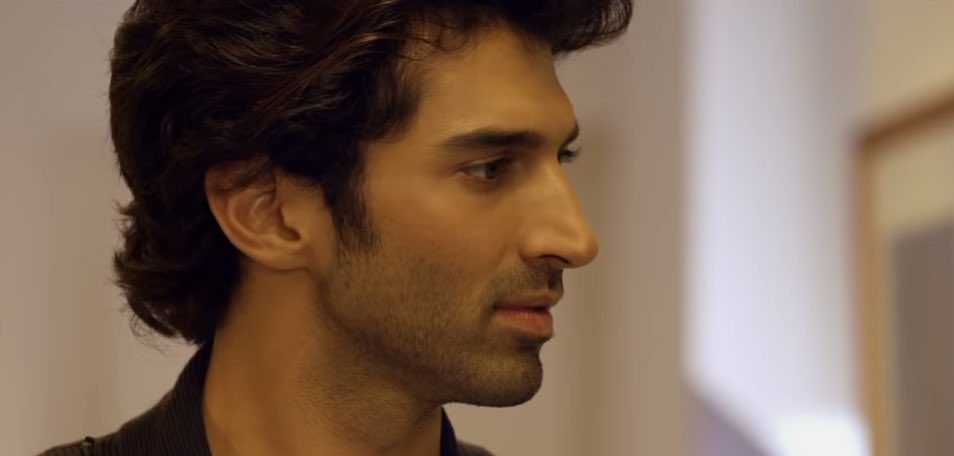 'Fitoor,' directed by Abhishek Kapoor, is a romantic drama film that reimagines Charles Dickens' classic novel, 'Great Expectations,' in a contemporary Indian setting. Set against the backdrop of the picturesque Kashmir Valley, the film follows the tumultuous love story between Noor, played by Aditya Roy Kapur, and Firdaus, portrayed by Katrina Kaif, with Tabu in a pivotal role. The plot explores themes of unrequited love, ambition, and social divide, and the stunning cinematography captures the beauty of the region. You can watch the movie here.
20. Raat Akeli Hai (2020)
'Raat Akeli Hai,' directed by Honey Trehan, is a gripping crime thriller that unfolds in a rural setting. When a wealthy family's young bride is found dead on her wedding night, Inspector Jatil Yadav, played by Nawazuddin Siddiqui, is called to investigate the mysterious murder. The suspects include the dysfunctional family members, each harboring their own secrets, making the case even more enigmatic. The ensemble cast features Radhika Apte, Shweta Tripathi, and Tigmanshu Dhulia, among others. As the investigation deepens, hidden truths surface, and the film masterfully blends suspense, drama, and dark secrets, creating a thrilling narrative that keeps viewers on the edge of their seats. You may watch the film here.
19. Jab Harry Met Sejal (2017)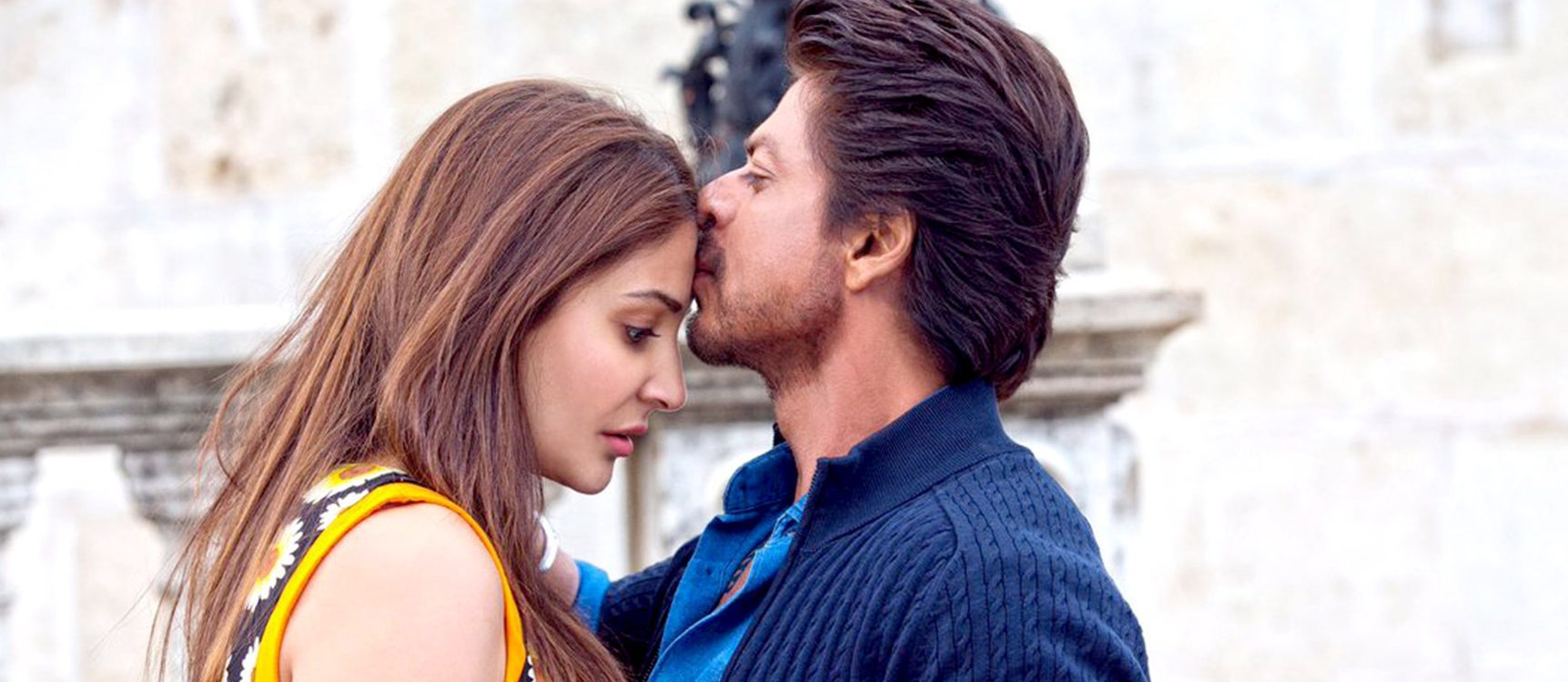 'Jab Harry Met Sejal' is a romantic comedy film directed by Imtiaz Ali, featuring the charismatic pairing of Shah Rukh Khan as Harry and Anushka Sharma as Sejal. The film revolves around Sejal, a spirited young woman who, during a European vacation, loses her engagement ring and embarks on a journey with tour guide Harry to find it, leading to a deeper exploration of life, love, and self-discovery. Imtiaz Ali's signature storytelling style weaves a tale of wanderlust and connection, with Khan and Sharma's chemistry adding a delightful spark to the narrative. The movie presents a modern take on love and self-realization against the picturesque backdrop of Europe. Feel free to check out the movie here.
18. Pagglait (2021)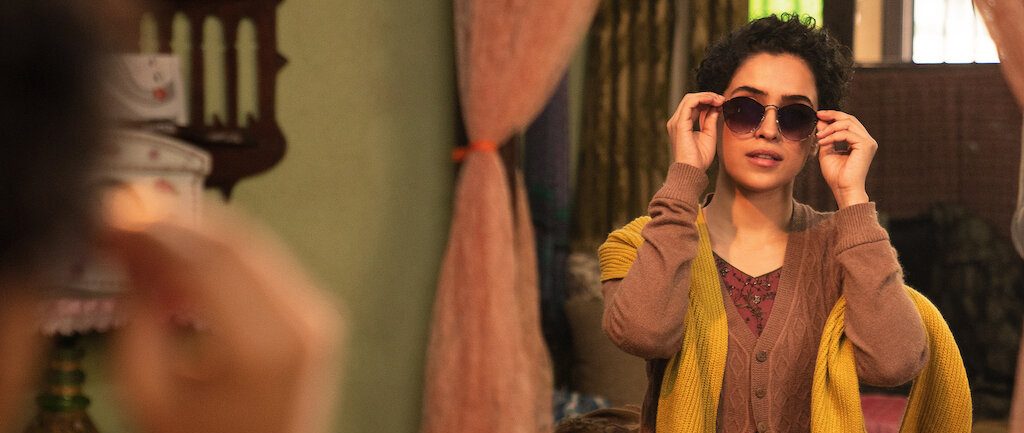 'Pagglait' is a poignant Indian drama directed by Umesh Bist, starring Sanya Malhotra as the central character, Sandhya. After the sudden death of her husband just a few months into their arranged marriage, Sandhya finds herself in a whirlwind of mourning, but not in the way society expects. Instead of adhering to traditional customs, she embarks on a journey of self-discovery and empowerment. The film beautifully explores grief, societal expectations, and the strength required to chart one's own path. It's a touching, thought-provoking story that offers a fresh perspective on bereavement, individuality, and resilience, showcasing Sanya Malhotra's exceptional acting. You can check out the film here.
17. Mom (2017)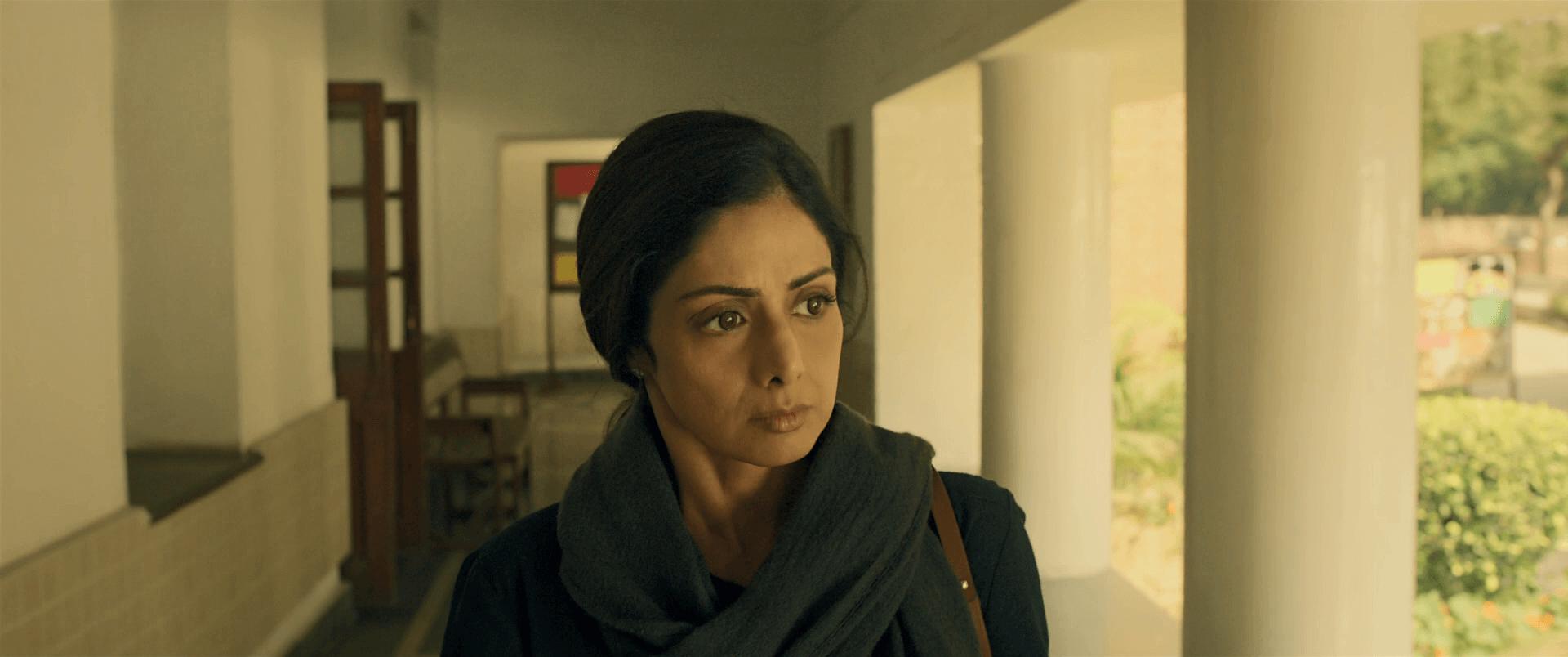 'Mom' is a gripping Indian thriller film directed by Ravi Udyawar, starring the legendary Sridevi in the lead role. The story follows Devki, a high school teacher and stepmother, whose world shatters when her stepdaughter Arya is brutally assaulted by a group of men, leading to a court case that fails to bring justice. Consumed by vengeance and frustration, Devki takes matters into her own hands, seeking retribution for Arya's suffering. She becomes an avenging force, planning and executing a meticulous plan to bring the perpetrators to justice. The film dives into the profound themes of unwavering maternal love, unyielding resilience, and the extraordinary extent a mother will traverse to shield her child, delivering an emotionally charged cinematic journey. You can watch 'Mom' here.
16. Queen (2014)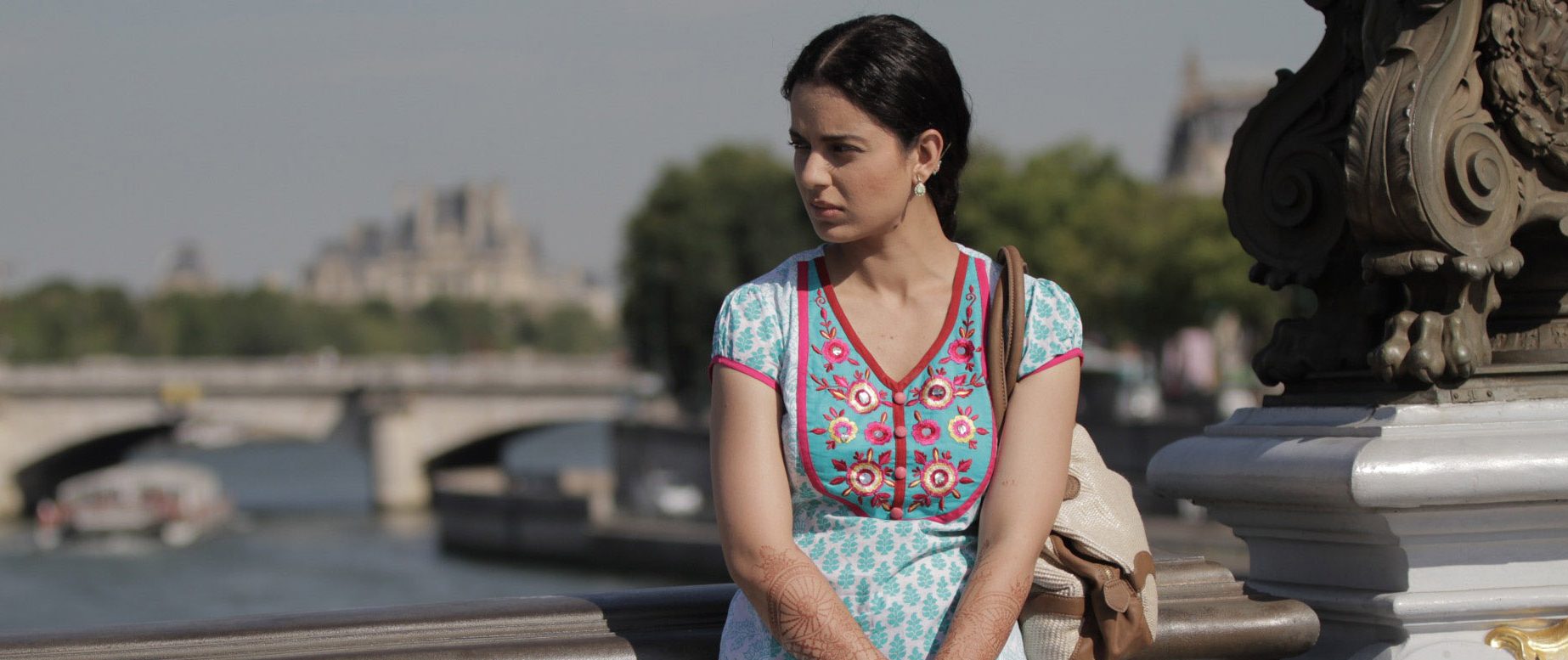 'Queen,' an Indian coming-of-age film directed by Vikas Bahl, takes viewers on a transformative journey with Rani Mehra, portrayed brilliantly by Kangana Ranaut. The film follows Rani, a young woman who, after her wedding is called off, embarks on a solo honeymoon trip to Europe, discovering herself along the way. As she encounters diverse people and cultures, her self-assurance grows, and she learns the power of independence and resilience. Ranaut's compelling performance earned her numerous accolades, making 'Queen' a testament to self-discovery, friendship, and empowerment. You may watch it here.
15. Lust Stories (2018)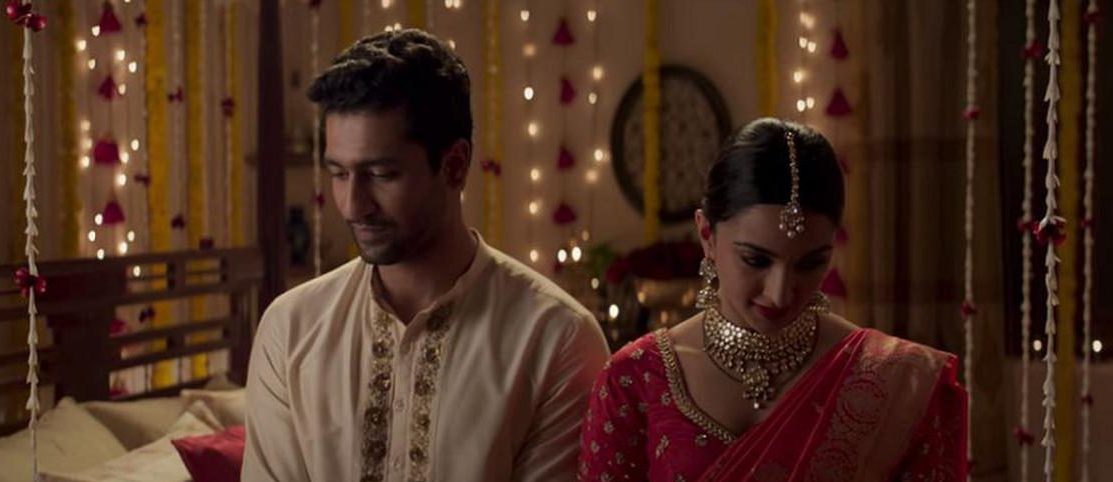 'Lust Stories' is a captivating anthology film in the Hindi cinema landscape, featuring four short films directed by four prominent filmmakers: Anurag Kashyap, Zoya Akhtar, Dibakar Banerjee, and Karan Johar. Each story delves into the complexities of human relationships, shedding light on the unspoken desires and societal taboos surrounding love and sexuality. With a stellar ensemble cast, including Radhika Apte, Bhumi Pednekar, Kiara Advani, and Manisha Koirala, the film presents a bold and thought-provoking exploration of intimacy and emotional dynamics in contemporary India. 'Lust Stories' is a striking testament to the evolving narratives in Indian cinema and the directors' unflinching commitment to storytelling that challenges conventions. You may watch 'Lust Stories' here.
14. Khoobsurat (2014)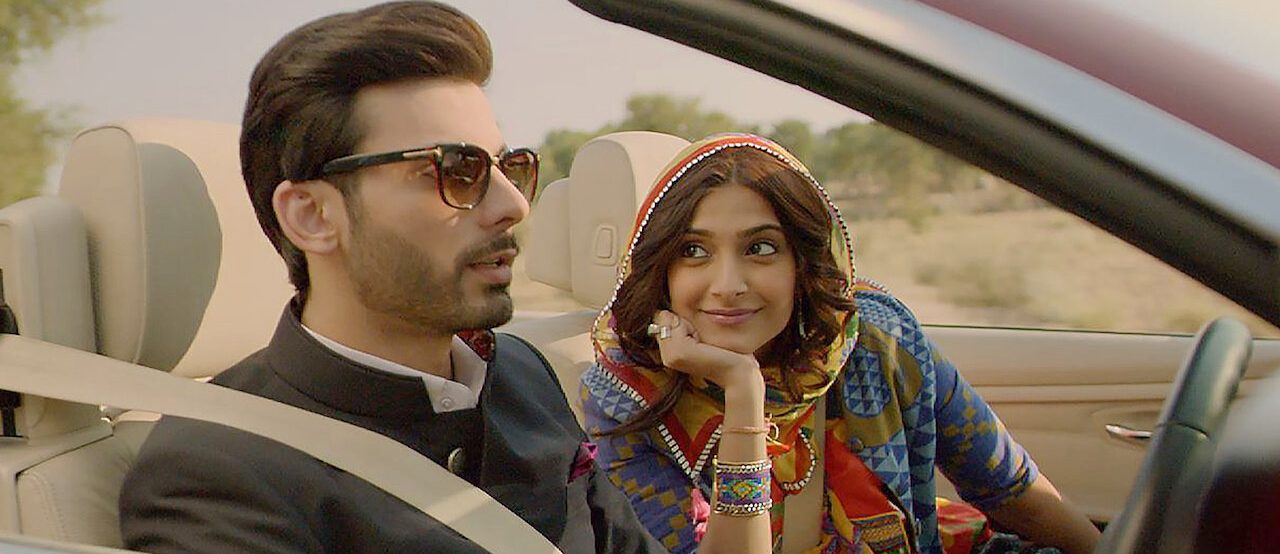 'Khoobsurat' is a delightful Bollywood rom-com directed by Shashanka Ghosh, featuring an ensemble cast including Sonam Kapoor, Fawad Khan, Ratna Pathak Shah, and Kirron Kher. The film revolves around the quirky and vivacious physiotherapist Milli (Sonam Kapoor), who is hired to tend to the health needs of the royal family of Sambhalgarh. Her unorthodox approach disrupts the rigid decorum of the palace, much to the chagrin of the stern queen (Ratna Pathak Shah) and the dashing prince (Fawad Khan). The clash of personalities and cultures sets the stage for a lighthearted and heartwarming tale of love, laughter, and finding beauty in life's imperfections. You can stream the film here.
13. Tamasha (2015)
'Tamasha' is a cinematic masterpiece that showcases the complexities of identity, love, and self-discovery and can also be considered the magnum opus of Imtiaz Ali. Starring Ranbir Kapoor and Deepika Padukone, the film narrates the story of Ved and Tara, two spirited souls who meet in Corsica and decide to live their moments without revealing their true identities. Fueled by passion and dreams, they part ways only to reunite years later. Ved, once a creative dreamer, is now a mundane corporate worker stifled by societal expectations. Tara embarks on a journey to reignite the spark in Ved and rediscover the man she fell in love with. 'Tamasha' is a poetic exploration of human emotions, the conflict between conformity and creativity, beautifully wrapped in mesmerizing visuals and soul-stirring music, leaving audiences introspective and profoundly moved. You can stream 'Tamasha' here.
12. Love Aaj Kal (2020)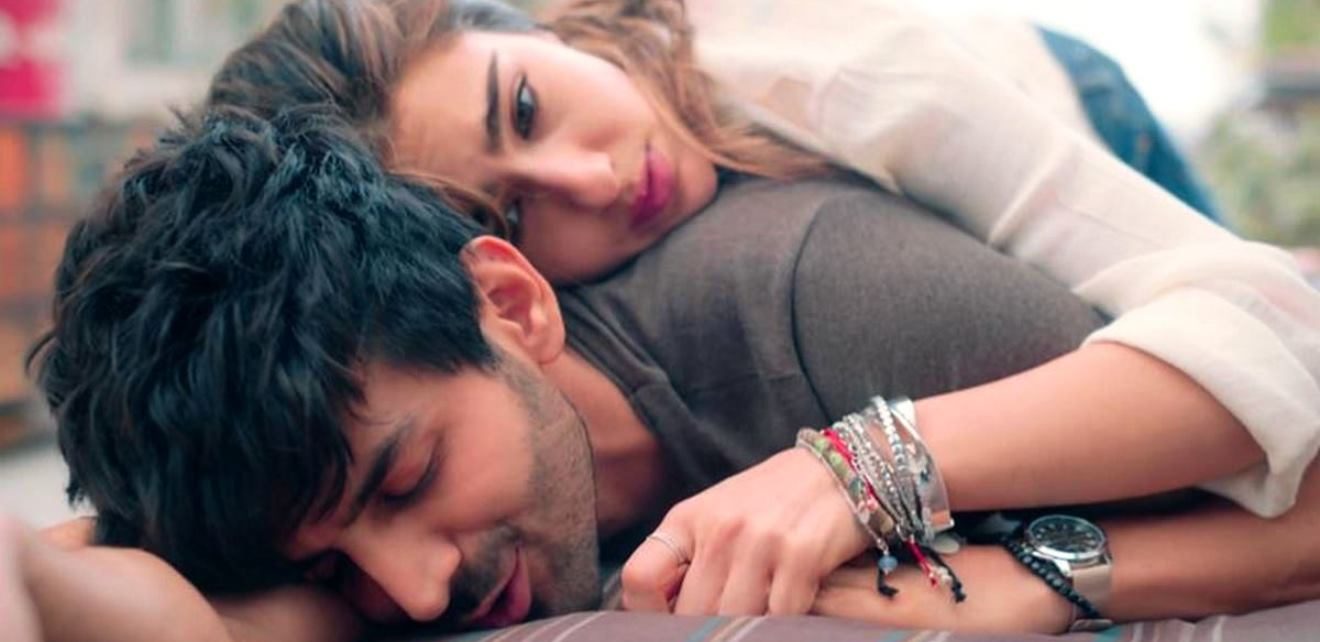 'Love Aaj Kal,' directed by Imtiaz Ali, is a contemporary romantic drama that interweaves two love stories, one set in the late 1990s featuring Raghu (Kartik Aaryan) and Leena (Arushi Sharma) and the other in the present day with Veer (Kartik Aaryan) and Zoe (Sara Ali Khan). The film explores the complexities of modern relationships, career ambitions, and personal aspirations, illustrating how love has evolved over the years. With compelling performances by Kartik Aaryan, Sara Ali Khan, and Arushi Sharma, Imtiaz Ali's direction delves deep into the intricacies of human emotions, offering a poignant and relatable portrayal of love in today's fast-paced world. You can stream the film here.
11. Thar (2022)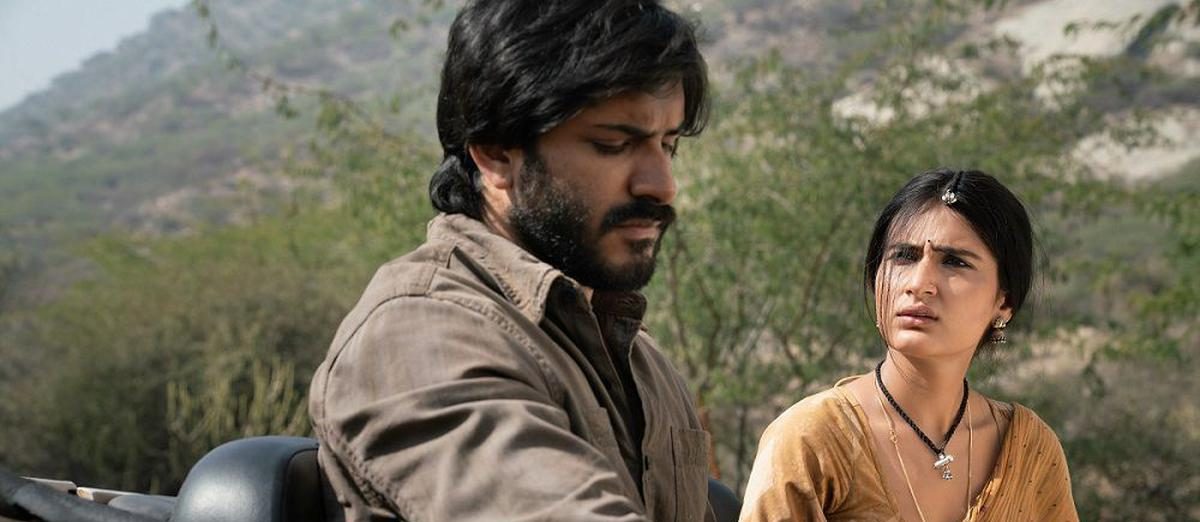 'Thar' is a Hindi-language Western action thriller, penned and helmed by Raj Singh Chaudhary. Set against the backdrop of the 1980s, the film revolves around a city dweller who relocates to a remote wilderness village for exploratory purposes, concealing the depths of his character. The movie features Anil Kapoor, Harshvardhan Kapoor (Anil Kapoor's son), and Fatima Sana Shaikh in leading roles. You can watch it here.
10. Delhi Belly (2011)
Directed by Abhinay Deo, 'Delhi Belly' is a raucous and edgy Indian black comedy film that is unraveling around three flatmates in Delhi – Tashi (Imran Khan), Arup (Vir Das), and Nitin (Kunaal Roy Kapur) – who find themselves entangled in a chaotic web of crime when a bag of contraband ends up in their possession. The film unfolds as the trio becomes embroiled in a series of misadventures, leading to a hilarious and action-packed ride filled with dark humor and unforgettable moments. 'Delhi Belly' earned acclaim for its unconventional storytelling and bold content, catering to a more mature and daring audience. You may watch the film here.
9. Andhadhun (2018)
'Andhadhun' is an Indian Hindi-language black comedy crime thriller film, co-written and directed by Sriram Raghavan, featuring a stellar cast including Tabu, Ayushmann Khurrana, Radhika Apte, and Anil Dhawan. The movie centers on the life of a blind pianist who unwittingly finds himself entangled in a perplexing murder case involving a retired actor. Raghavan's masterful storytelling weaves a suspenseful and darkly comedic narrative that keeps the audience on the edge of their seats, making 'Andhadhun' a standout in Indian cinema. Feel free to check out the movie here.
8. Swades (2004)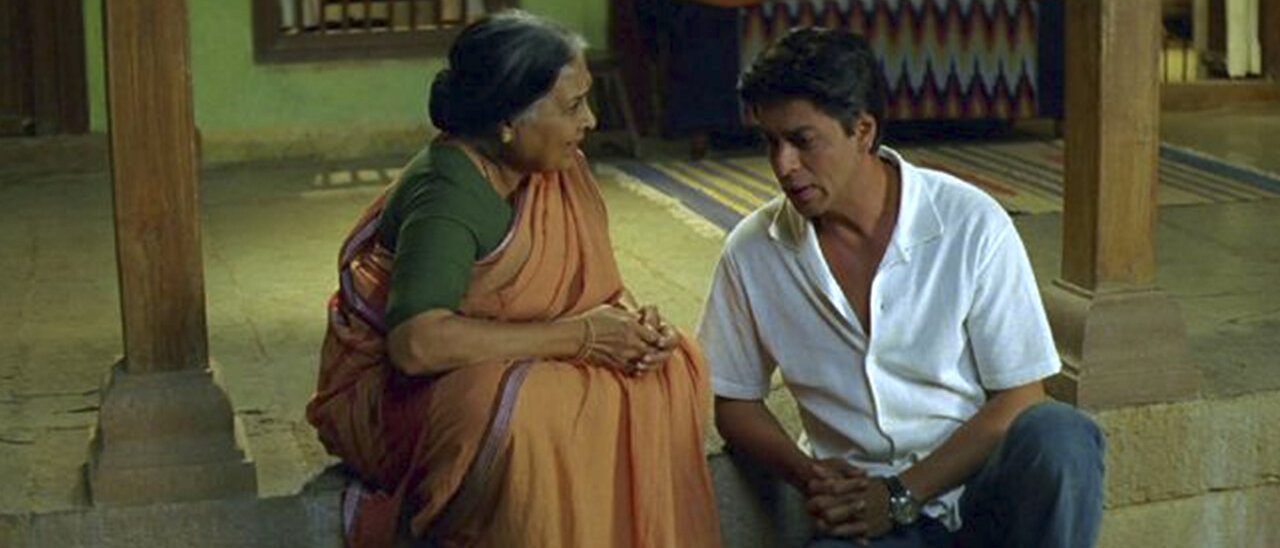 Directed by Ashutosh Gowariker, 'Swades' is a cinematic gem that stands out for its compelling storytelling, brilliant performances, and powerful message. The film stars Shah Rukh Khan as Mohan Bhargava, a NASA scientist who returns to India to reconnect with his roots. As he embarks on a journey to electrify a remote village, he grapples with the complexities of rural life and discovers a profound sense of purpose. 'Swades' captivates with its authentic portrayal of India's heartland, Khan's heartfelt performance, and A.R. Rahman's evocative soundtrack. It's a stirring reminder of the importance of social responsibility and the call to give back to one's homeland. You can check out the film here.
7. Yeh Jawaani Hai Deewani (2013)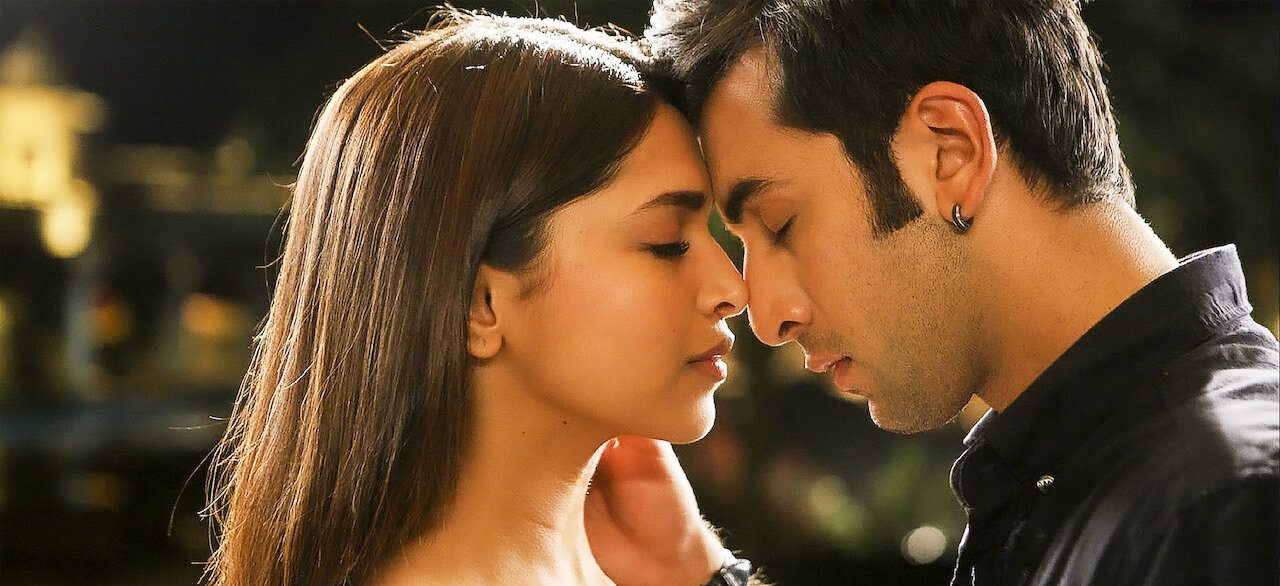 Directed by Ayan Mukerji, 'Yeh Jawaani Hai Deewani' is a heartwarming coming-of-age romantic drama in Bollywood. The film revolves around Bunny (Ranbir Kapoor), a free-spirited young man, and his transformative journey through friendship, love, and self-discovery. Joined by his vivacious friends Naina (Deepika Padukone), Avi (Aditya Roy Kapur), and Aditi (Kalki Koechlin), the story beautifully captures the essence of youth, aspirations, and the inevitability of change. With stunning visuals, soul-stirring music, and exceptional performances, the film immerses viewers in a roller-coaster ride of emotions, making it a delightful watch that you can experience right here.
6. Mission Majnu (2023)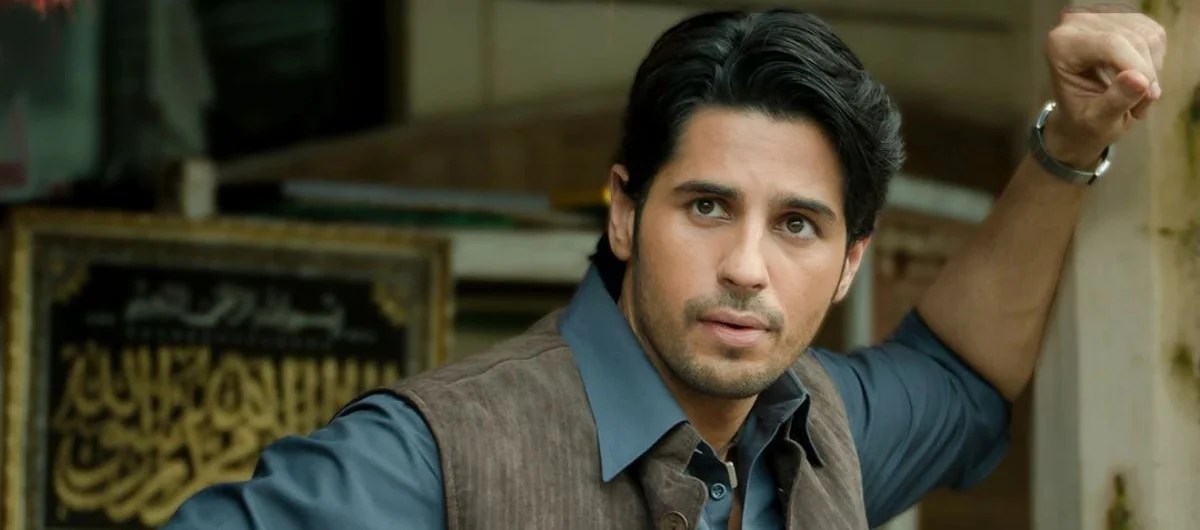 Amidst the backdrop of the 1971 Indo-Pakistani War, 'Mission Majnu' emerges as a gripping spy thriller, skillfully combining high-octane action sequences with a tightly woven narrative. Directed by Shantanu Bagchi, the film delves into a captivating historical fiction, offering a riveting perspective on the heightened tensions of the nuclear arms race from the vantage point of India. Sidharth Malhotra takes the lead as the charismatic Amandeep Singh, masterfully juggling his daring spy persona with the complex emotions he harbors for his blind and pregnant cover wife, portrayed by Rashmika Mandanna. The movie promises to be a captivating exploration of patriotism, love, and intrigue. You may watch it here.
5. Kabhi Khushi Kabhie Gham… (2001)

'Kabhi Khushi Kabhie Gham…' is an iconic Bollywood film directed by Karan Johar, celebrated for its extravagant sets, memorable music, and an ensemble cast that includes Amitabh Bachchan, Jaya Bachchan, Shah Rukh Khan, Kajol, Hrithik Roshan, and Kareena Kapoor. This emotional rollercoaster weaves a tale of family dynamics and societal expectations, focusing on the Raichand family's opulent lifestyle and its unraveling due to pride and misunderstandings. The film beautifully portrays themes of love, sacrifice, and the ultimate power of familial bonds. With its dramatic twists and turns, heartwarming moments, and lavish production values, 'Kabhi Khushi Kabhie Gham…' remains a quintessential Bollywood classic, adored by audiences worldwide. You may watch the movie here.
4. Drishyam (2015)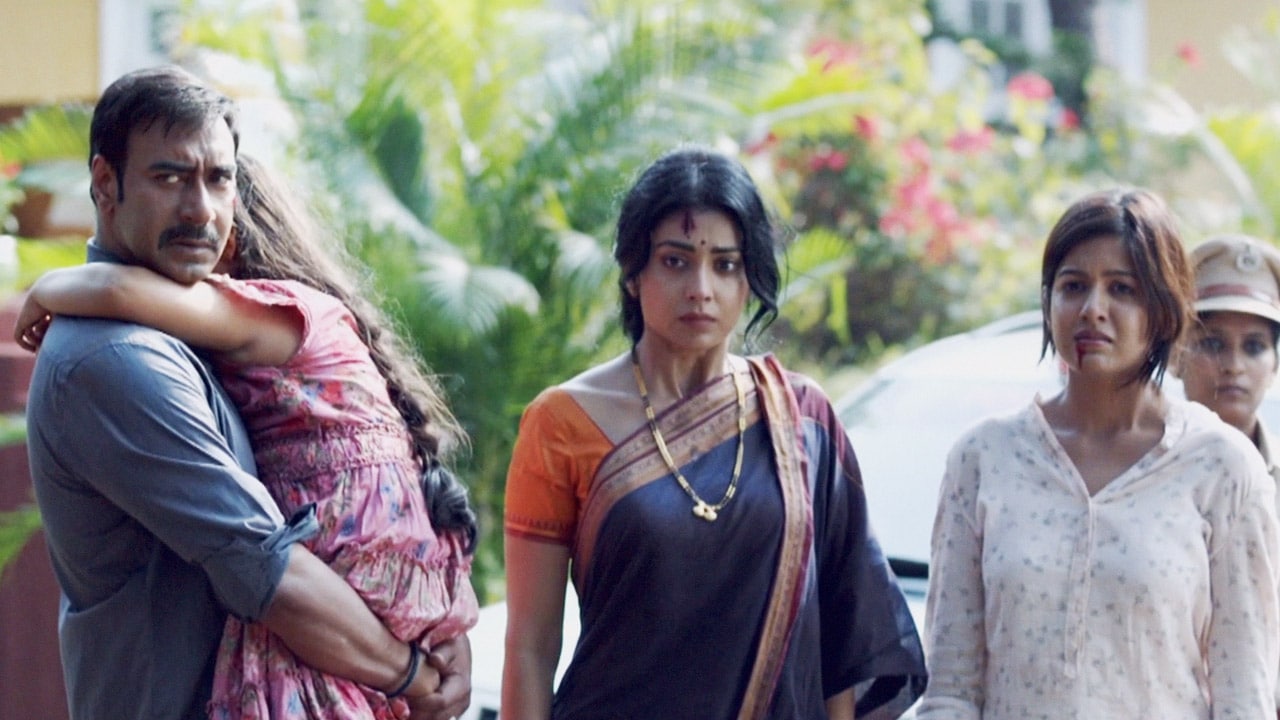 'Drishyam' stands as a brilliantly crafted Indian thriller, a remake of its Malayalam counterpart, that promises to captivate you from start to finish. The film unravels the gripping tale of a father's desperate efforts to shield his family from a grave accusation—the murder of the son of the Inspector General of Goa Police. Despite relentless scrutiny and torture by the police, the family cleverly outwits their pursuers. With a series of intense twists and turns, the narrative keeps viewers on the edge of their seats, inducing a popcorn-chomping anticipation that lasts until the very last moment. 'Drishyam' is a cinematic gem that exemplifies the power of storytelling and suspense in Indian cinema. You can stream the film here.
3. Rang De Basanti (2006)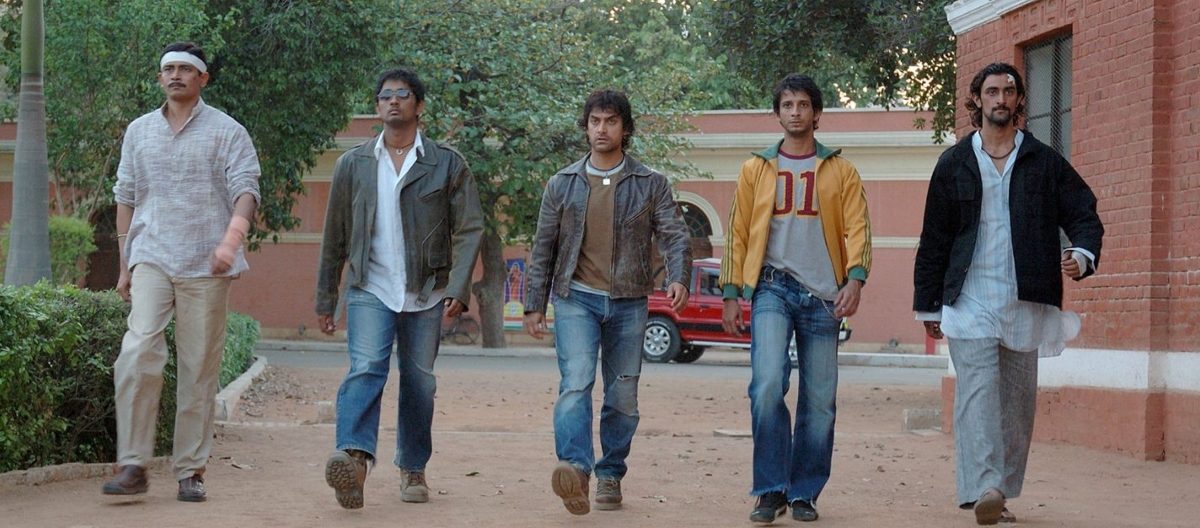 'Rang De Basanti,' a cult classic helmed by Rakeysh Omprakash Mehra, is an iconic Indian film known for its powerful narrative and social commentary. The story follows a group of university students who, while working on a documentary about India's freedom fighters, become inspired to take on modern societal issues. With a blend of historical flashbacks and contemporary drama, the film masterfully conveys the passion for change, patriotism, and the call for youth to be the catalyst for a better future. Boasting stellar performances by Aamir Khan, Siddharth, and Kunal Kapoor, along with a memorable soundtrack by A.R. Rahman, 'Rang De Basanti' has left an indelible mark on Indian cinema. You can stream the film here.
2. Taare Zameen Par (2007)
Aamir Khan's 'Taare Zameen Par' is a cinematic gem that touches the heart and soul. Directed by Khan himself, this heartwarming tale unfolds the life of Ishaan Awasthi, a young boy grappling with dyslexia, portrayed exceptionally by Darsheel Safary. His educational journey is filled with misunderstandings and struggles, leading to his eventual transformation when he encounters a compassionate art teacher, played by Aamir Khan. Through creative teaching methods and unwavering support, the film poignantly portrays the power of empathy, the importance of individuality, and the incredible impact a teacher can have on a child's life. 'Taare Zameen Par' is a celebration of the human spirit and an ode to the potential within every child. You can stream it here.
1. Jawan (2023)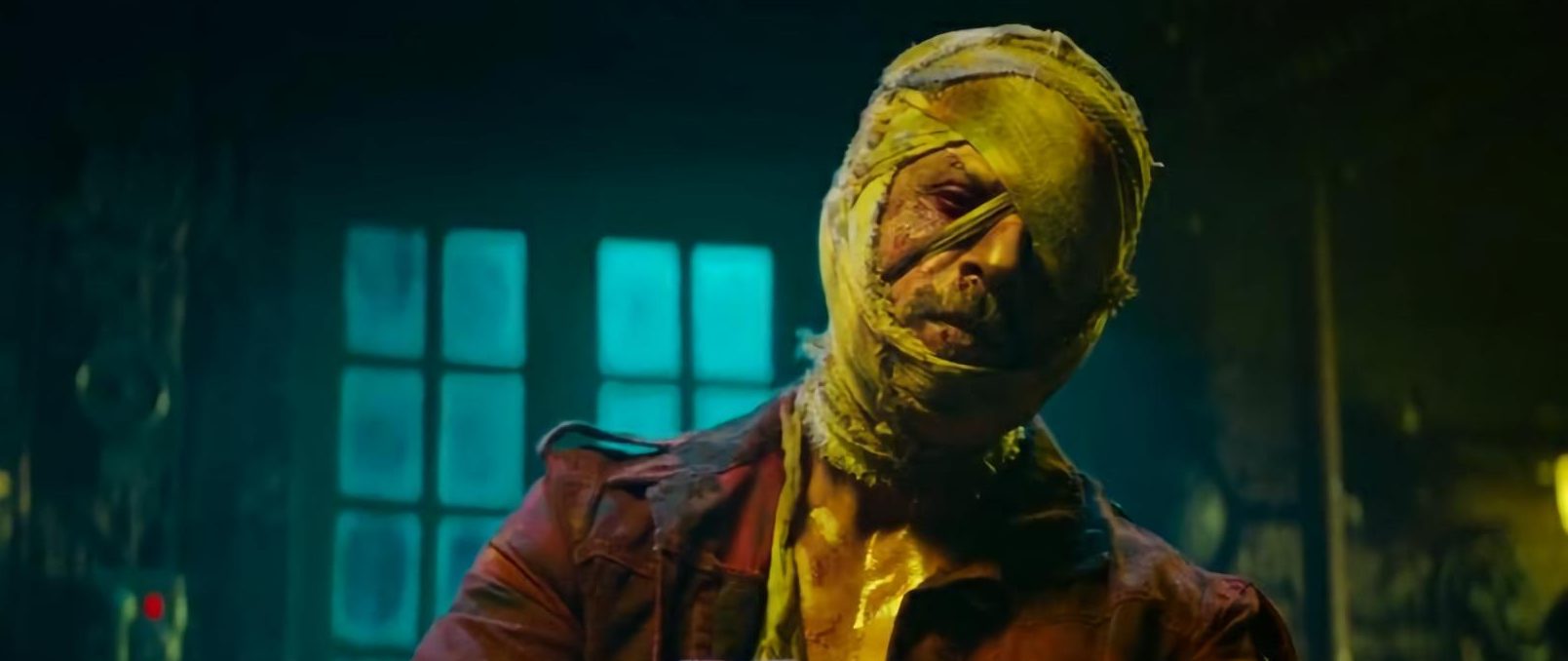 Directed by Atlee Kumar, 'Jawan' became the highest-grossing Hindi movie of all time within two months of its release. Starring Shah Rukh Khan, Nayanthara, and Vijay Sethupathi, the movie is set across two timelines. In one timeline, set in the present, we have Azad, a common man, who takes on a corrupt businessman/arms dealer, Kalee, whose monetary power allows him to be backed by the government. On the other timeline, set in the past, we have Captain Vikram Rathore, whose team is almost killed during an operation due to their faulty weaponry manufactured by none other than Kalee's company. How these two timelines intertwine makes for a high-octane, action-packed movie in which Shah Rukh Khan, known to the world as the King of Romance, shines in an all-new rugged and raw avatar. 'Jawan' is a must-watch Bollywood movie that you can stream right here.
Read More: Best Bollywood Movies