Navigating the ever-growing digital entertainment sphere, Apple TV+ emerges as a significant player, offering a diverse platter of cinematic delights. The genre of family movies is rather affectionate and does not limit itself to any strict definition in mainstream cinema. However, these films encompass a universal appeal, ensuring that every family member, from the curious toddler to the wise grandparent, finds a piece of the narrative to resonate with. Whether it's laughter-inducing comedies, heart-pounding action adventures, whimsically animated tales, or enlightening documentaries, family movies are those rare gems that stitch memories and tighten bonds.
Apple TV+ recognizes this unique power of cinema, presenting a curated list of family movies that strike the perfect balance between entertainment and inclusivity. So, if the challenge lies in pinpointing a film that unites the entire family for a memorable movie night, let this guide be your compass to cinematic bliss.
8. The Sky Is Everywhere (2022)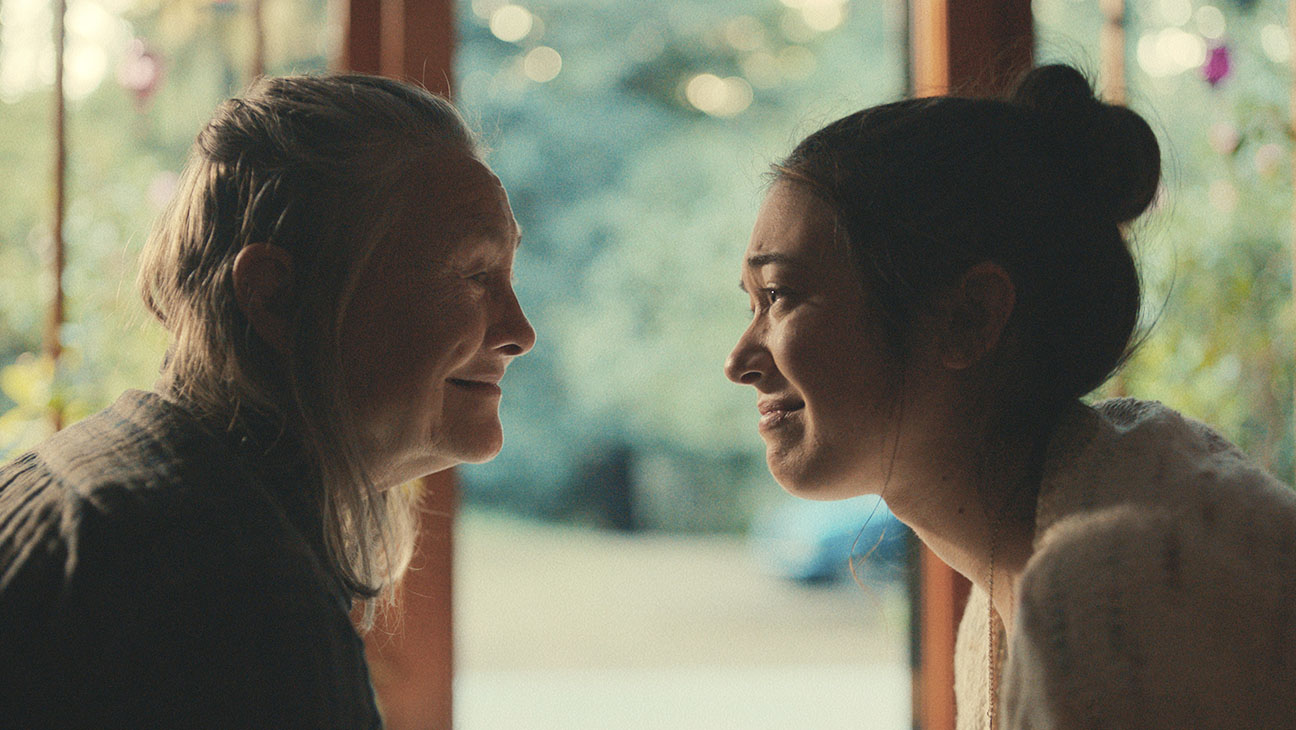 'The Sky Is Everywhere' is a coming-of-age romantic drama film directed by Josephine Decker. The movie is based on Jandy Nelson's 2010 novel of the same name. The narrative follows Lennie Walker (Grace Kaufman) as she struggles to cope with her sister Bailey's (Havana Rose Liu) untimely death. Overwhelmed by her grief, Lennie's life spirals into chaos, and her once-cherished dream of joining Juilliard takes a back seat. The cast is enlivened by Jason Segel, Cherry Jones, Jacques Colimon, Ji-young Yoo, and Pico Alexander. While the film delivers a visually striking experience, it falters in its storytelling. Nonetheless, its exploration of profound grief and teen angst makes it an essential addition to our list, providing viewers with a poignant reflection on loss and self-discovery. You can watch the movie here.
7. Ghosted (2023)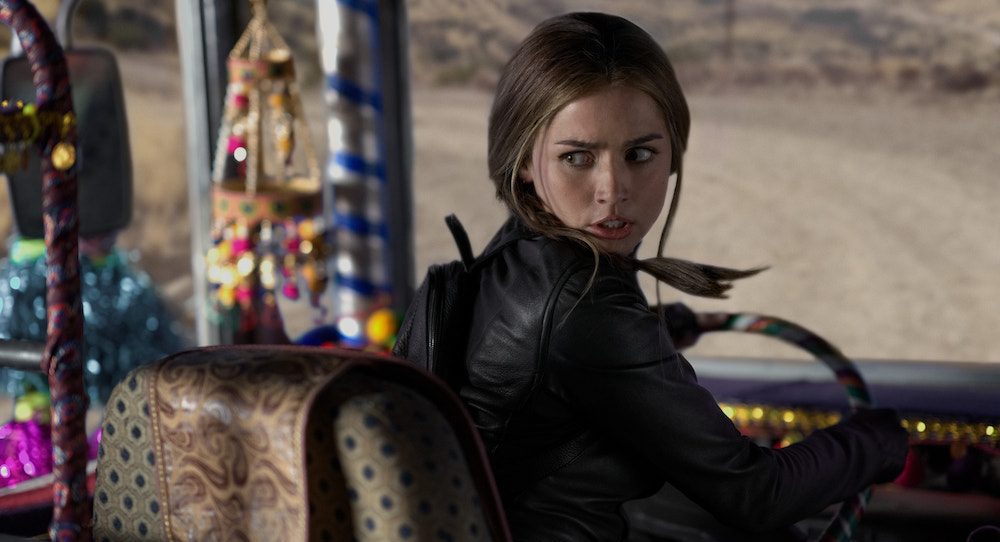 'Ghosted' is a romantic action-adventure comedy film directed by Dexter Fletcher. The narrative, penned by Rhett Reese, Paul Wernick, Chris McKenna, and Erik Sommers, unfolds as Cole Turner, an everyday farmer, encounters and instantly falls for the elusive Sadie. To his surprise, Sadie is not the art dealer she claims to be but a secret CIA agent. Entangled in a web of international espionage, the couple embarks on a whirlwind adventure to save the world. With an ensemble cast featuring Chris Evans, Ana de Armas, Adrien Brody, Mike Moh, Tate Donovan, Amy Sedaris, Lizze Broadway, Mustafa Shakir, Anthony Mackie, John Cho, and Sebastian Stan, the film is nothing short of a cinematic spectacle. It truly deserves a spot on this list for its thrilling mix of romance, comedy, and action. You may watch it here.
6. Spirited (2022)
'Spirited' is a 2022 American Christmas musical comedy film directed by Sean Anders, with its screenplay co-penned by Anders and John Morris. Rooted deeply in Charles Dickens's revered 1843 novella, 'A Christmas Carol,' this rendition offers a satirical look at its various adaptations over the years. The story unfolds, giving life to the age-old tale of a miser named Clint Briggs (Ryan Reynolds) who embarks on an unexpected journey through time, guided by the enigmatic Ghost of Christmas Present (Will Ferrell) and other spirits. This stellar ensemble includes actors like Octavia Spencer, Sunita Mani, Patrick Page, Marlow Barkley, and Tracy Morgan. This movie deserves its place on the list for its innovative twist on a classic, making it both humorous and deeply touching. For those seeking a fresh take on a timeless story filled with engaging songs, 'Spirited' is a must-watch. Feel free to check out the movie here.
5. Finch ( 2021)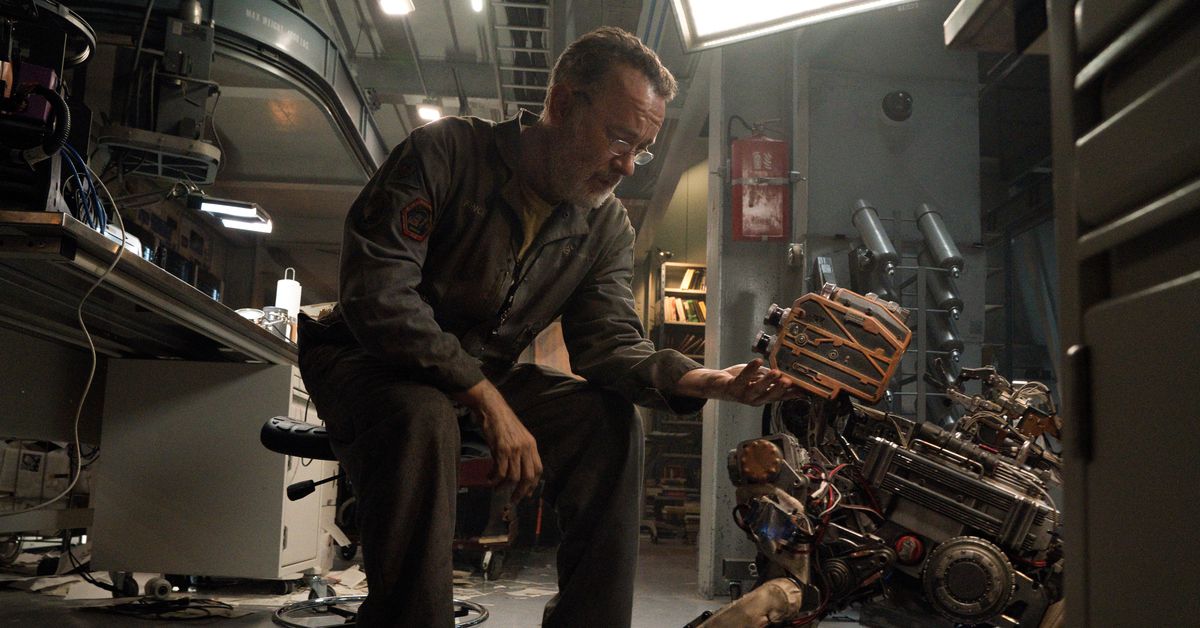 Miguel Sapochnik's 'Finch' is a heart-wrenching post-apocalyptic survival film starring the versatile Tom Hanks alongside Caleb Landry Jones. Set in a dystopian Earth rendered nearly uninhabitable after a catastrophic solar flare, the narrative centers on Finch Weinberg, an elderly survivor and robotics engineer. As Finch's health deteriorates, he endeavors to build a robot, later named Jeff, to care for his loyal dog, Goodyear, posthumously. The journey that ensues is filled with trials, bonding, and lessons about life. Hanks' portrayal of Finch resonates deeply, capturing the essence of humanity's relentless spirit, even in the face of impending doom. Finch is not just a tale of survival, but also an exploration of love, legacy, and lengths to protect those one cares about. A must-watch for its compelling narrative and stirring performances, it underscores the undying human spirit and the bonds that transcend life and death. You can check out the film here.
4. The Elephant Queen (2018)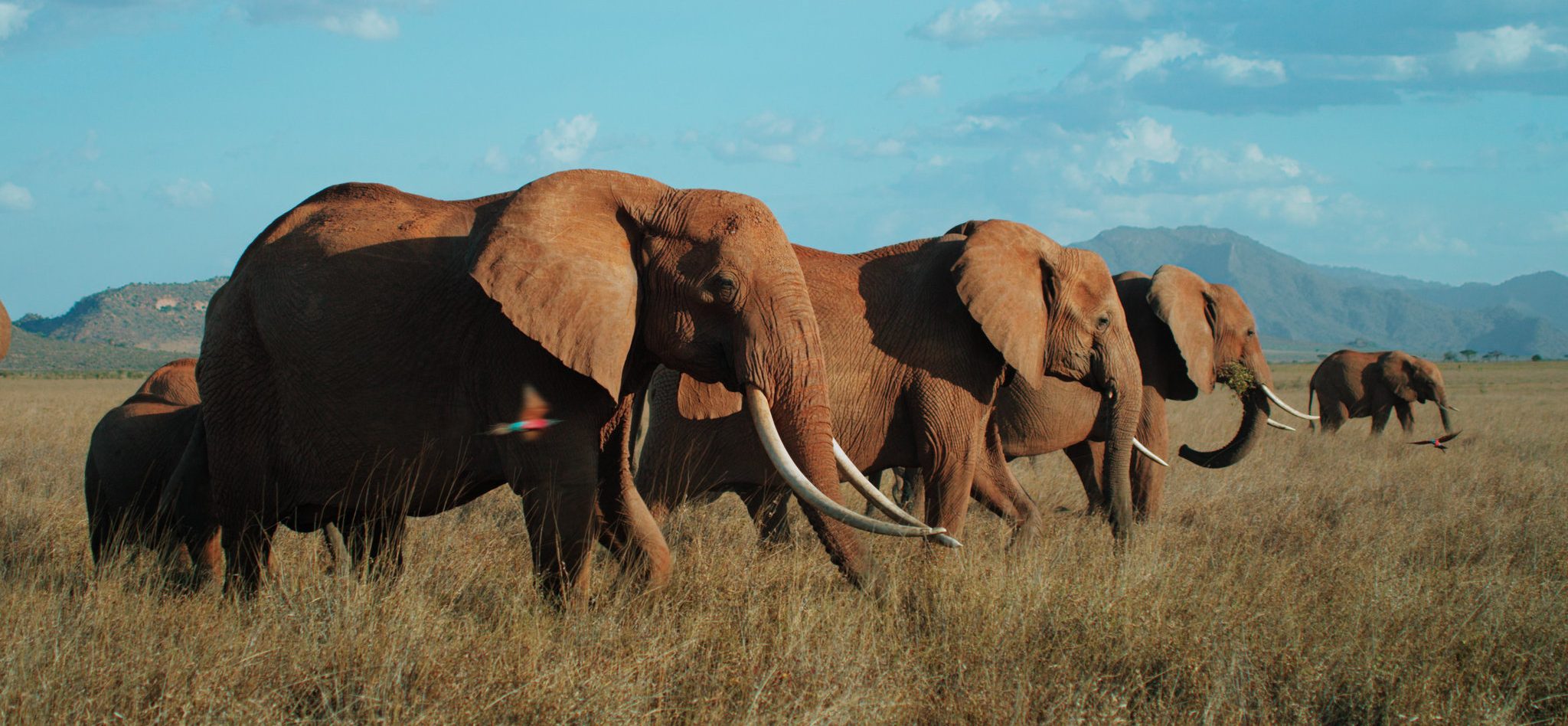 'The Elephant Queen' is a documentary film directed by the duo of Victoria Stone and Mark Deeble. With narration from the acclaimed Chiwetel Ejiofor, the film traces the odyssey of Athena, a matriarch elephant, and her herd as they embark on a perilous journey due to a severe drought. Their habitat, known as The Kingdom, is brought to life, depicting a rich tapestry of wildlife, from chameleons to terrapins. Despite the adversities, Athena's determination shines, symbolizing the enduring spirit of nature. Recognized at the 2019 Critics' Choice Movie Awards, this documentary is a testament to the indomitable spirit of nature and its denizens. You can watch 'The Elephant Queen' here.
3. Greyhound (2020)
'Greyhound' is a war drama film directed by Aaron Schneider. Tom Hanks has adapted the film's screenplay from C. S. Forester's 1955 novel 'The Good Shepherd.' The film chronicles the perilous journey of an Allied convoy navigating the North Atlantic in 1942 under the relentless assault of German submarines. Tom Hanks delivers a riveting performance as Commander Ernie Krause, who, on his maiden Atlantic crossing, must confront not only the looming enemy threat but his insecurities. Supporting him are actors Elisabeth Shue, Stephen Graham, Matt Helm, Craig Tate, Rob Morgan, and several others. Greyhound truly deserves its spot on this list for its heart-pounding depiction of naval warfare and the relentless spirit of its characters. It's a gripping watch that serves as a tribute to the unsung heroes of the Battle of the Atlantic. You may watch it here.
2. Wolfwalkers (2020)
'Wolfwalkers' is a mesmerizing animated fantasy adventure film helmed by Tomm Moore and Ross Stewart. As the concluding chapter of Moore's 'Irish Folklore Trilogy,' it follows suit after the acclaimed films 'The Secret of Kells' and 'Song of the Sea.' In the movie, Robyn Goodfellowe, an apprentice hunter, ventures into Ireland with her father to eradicate the last of the wolves. However, destiny has a different plan as she befriends Mebh, a girl rumored to transform into a wolf by night. Voiced by an array of talent, including Honor Kneafsey, Eva Whittaker, Sean Bean, and Simon McBurney, the film has garnered international applause, securing accolades like the Satellite Award for Best Animated Feature and nominations for major awards. 'Wolfwalkers' earns its position on this list for its enthralling narrative, lush animation, and immersion into the mystical world of Irish folklore. You may watch the movie here.
1. CODA (2021)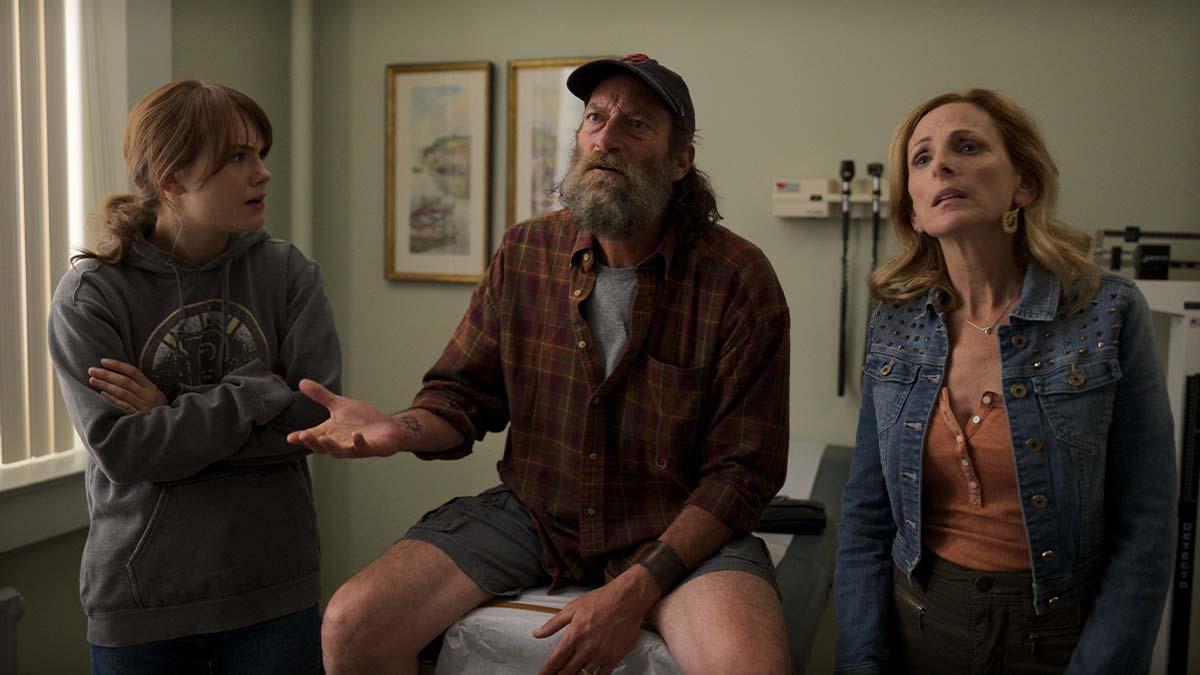 'CODA' is a poignant coming-of-age comedy-drama film penned and directed by Sian Heder. An adaptation of the French-Belgian film 'La Famille Bélier,' this movie introduces us to Ruby Rossi (Emilia Jones) – the sole hearing member in a deaf family. The narrative gracefully weaves through her struggles in managing her family's fishing business and her aspirations of being a singer. The movie boasts an incredible cast that includes Eugenio Derbez, Troy Kotsur, and Marlee Matlin, who offer an authentic representation using American Sign Language. After premiering at the Sundance Film Festival, 'CODA' took the cinematic world by storm, clinching numerous awards, including a nomination for the coveted Academy Award for Best Picture. Making its mark for its heartwarming portrayal of the deaf community and a young girl's dreams, 'CODA' truly deserves its spotlight for its genuine storytelling and superb performances. You can stream the film here.
Read More: Best Family Movies on Netflix